We left Monument Valley, stopped at Cameron Trading Post for souvenirs, then arrived at the Grand Canyon about noon. The first sight of the canyon takes your breath away ... words can't describe it!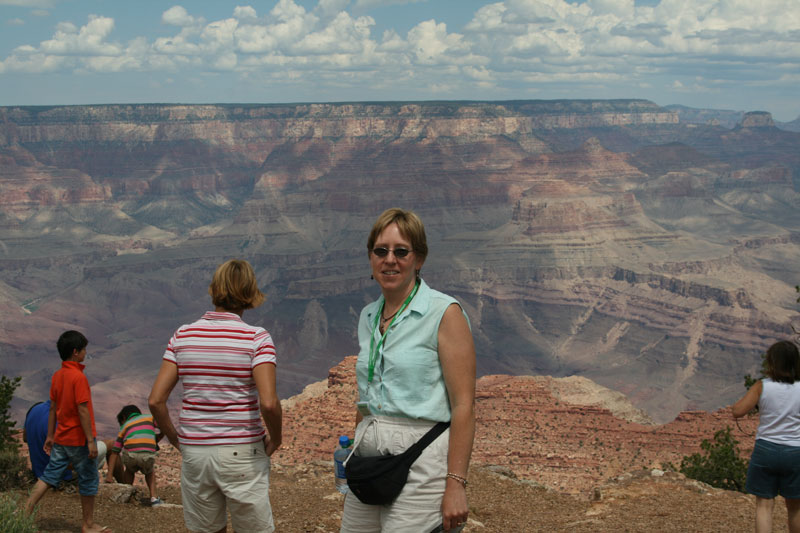 Another view from our first stop.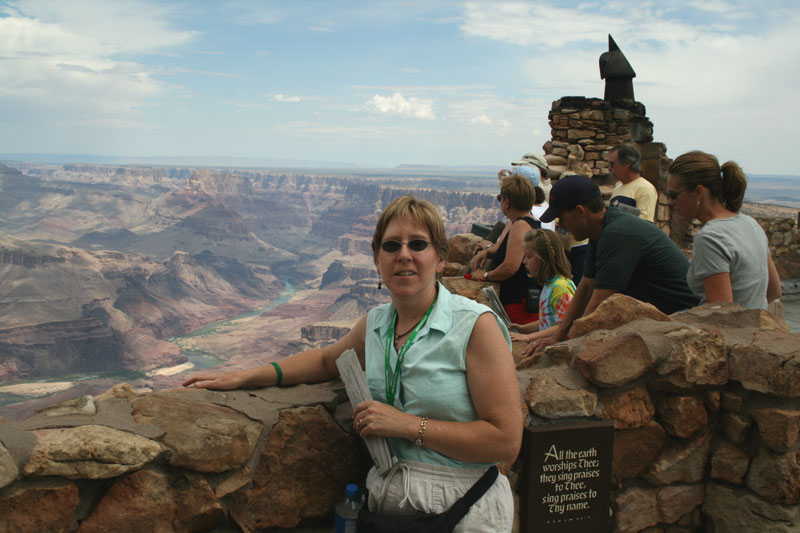 We were at the Desert View Watch Tower, a 70' structure designed by Mary Elizabeth Jane Coulter in 1932, a re-creation of the ancestral Puebloan (Anasazi) towers found in the Four Corners region.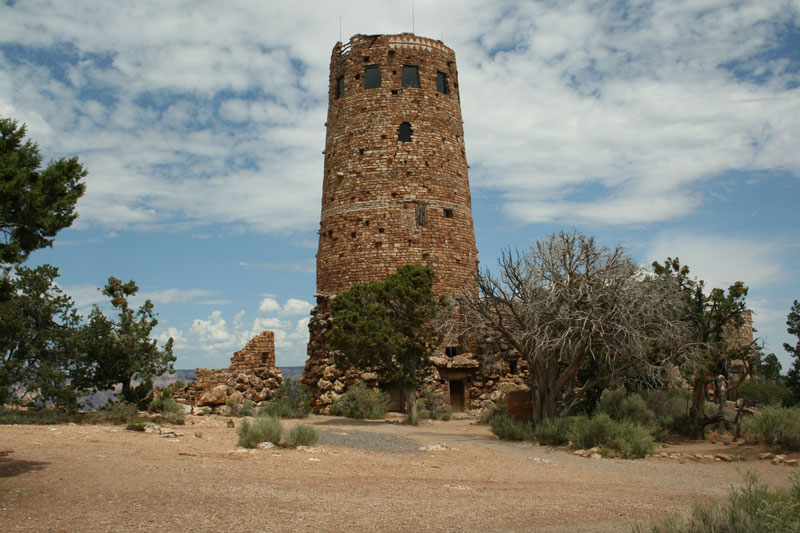 Here's a view from the base of the tower.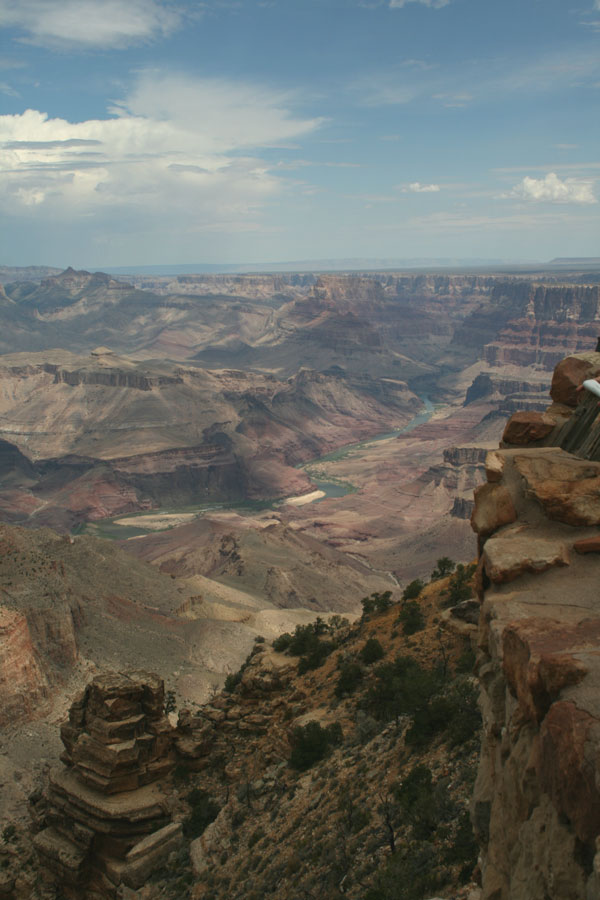 Another view.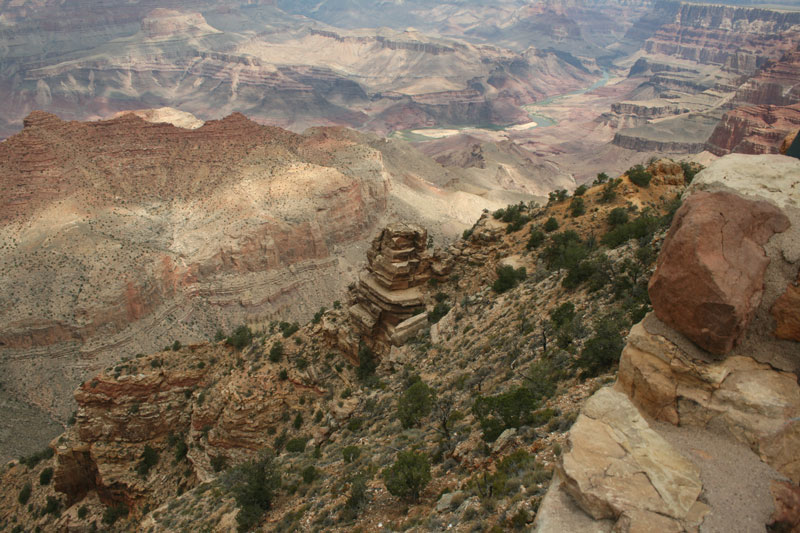 How about this one from up in the tower?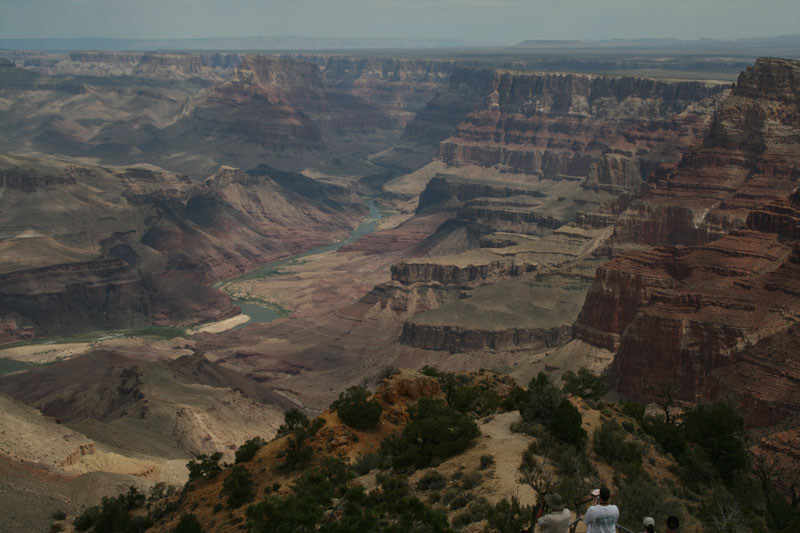 This view shows the strata of the canyon and the observation deck from up in the tower.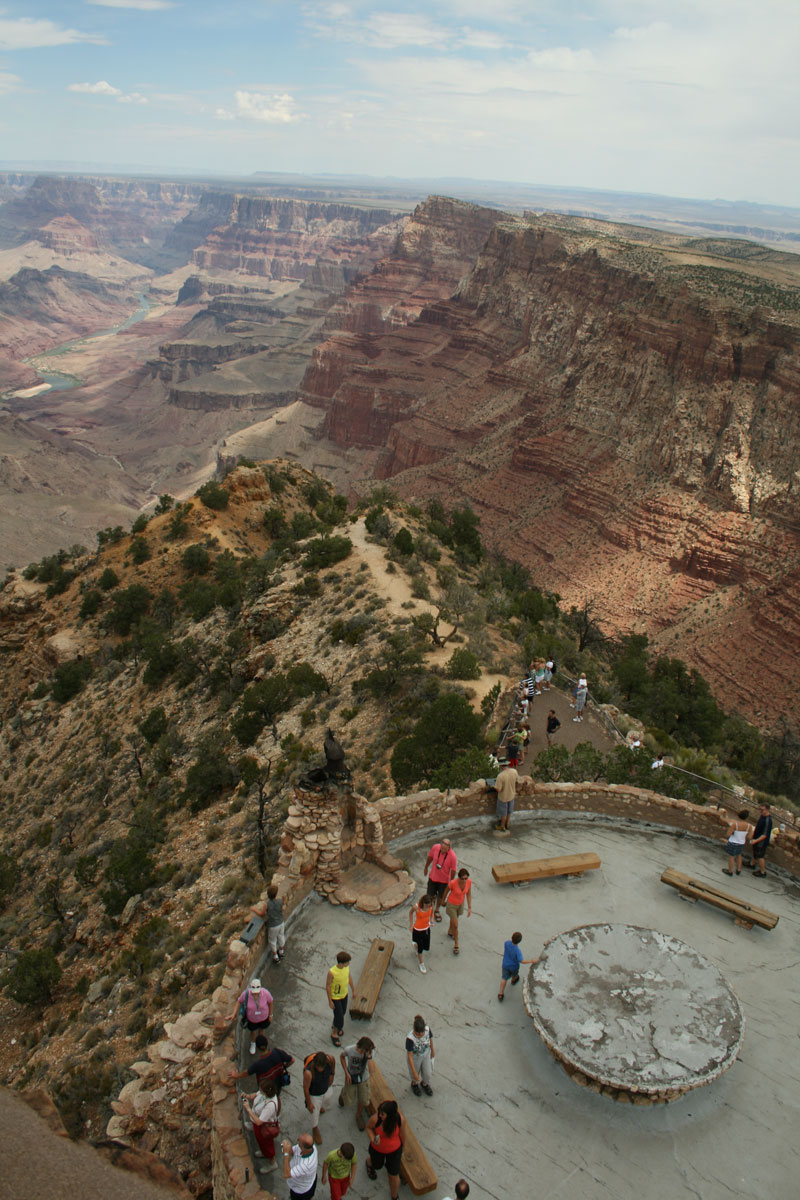 I wanted to shoot Nancy and the canyon at the same time. This is as far as she'd lean over.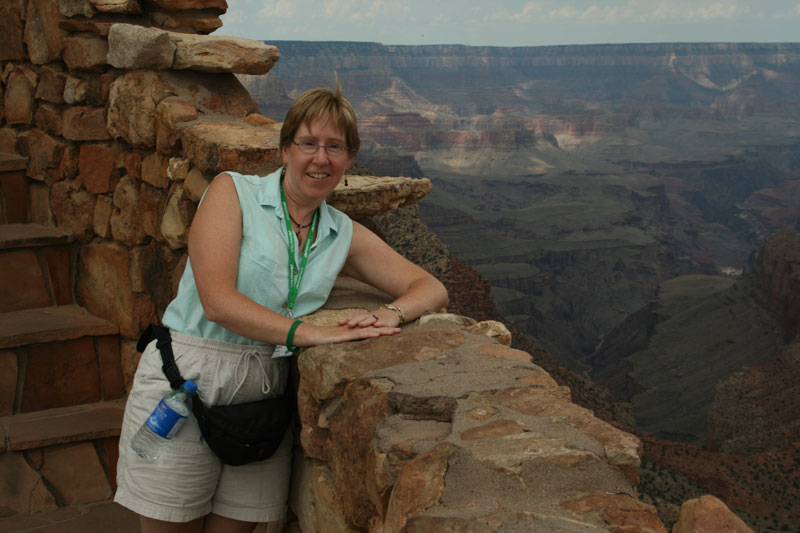 Another canyon view, with the Colorado River at bottom.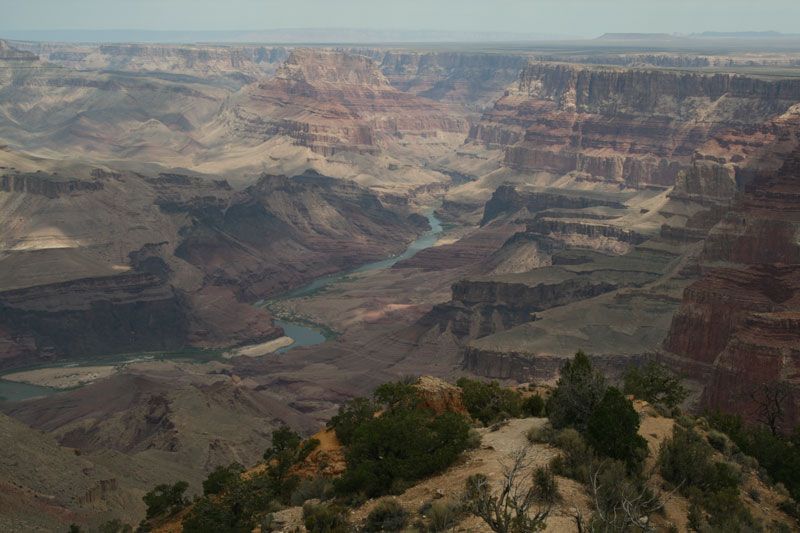 Nearby rock strata exposed.
We left the observation point and continued to Bright Angel Lodge in Grand Canyon Village, on the South Rim. This is the Lookout Studio built in the 1930's, also designed by Mary Coulter.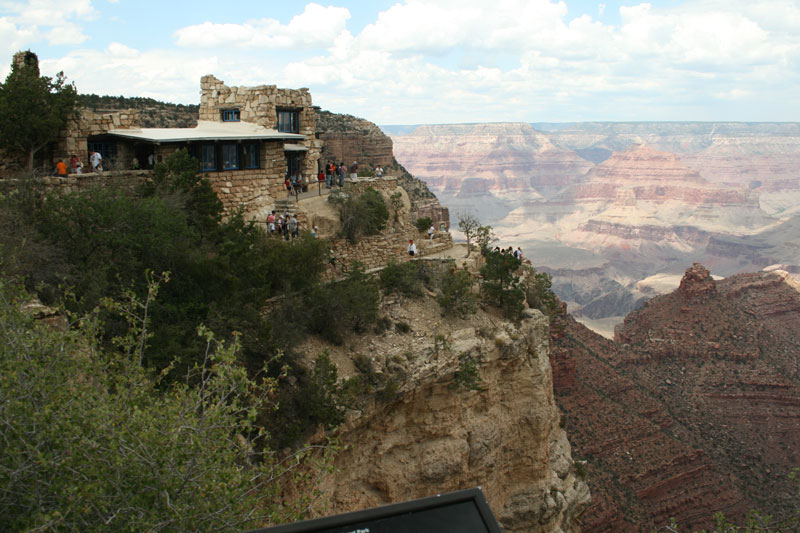 The views from this vantage were equally impressive. Here's the Bright Angel Trail. More about this trail, and our experience with it, later.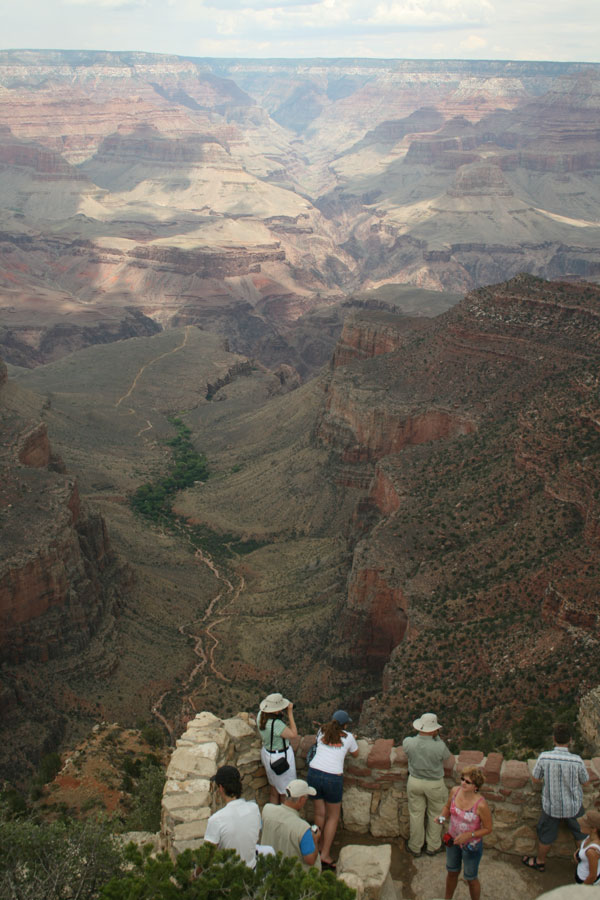 Nancy and I went inside the Lookout Studio.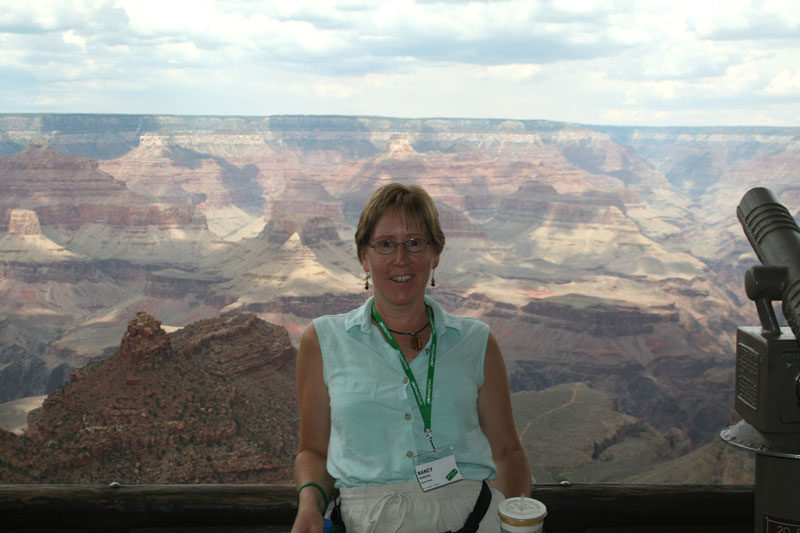 A scrubby tree growing on the side of the canyon.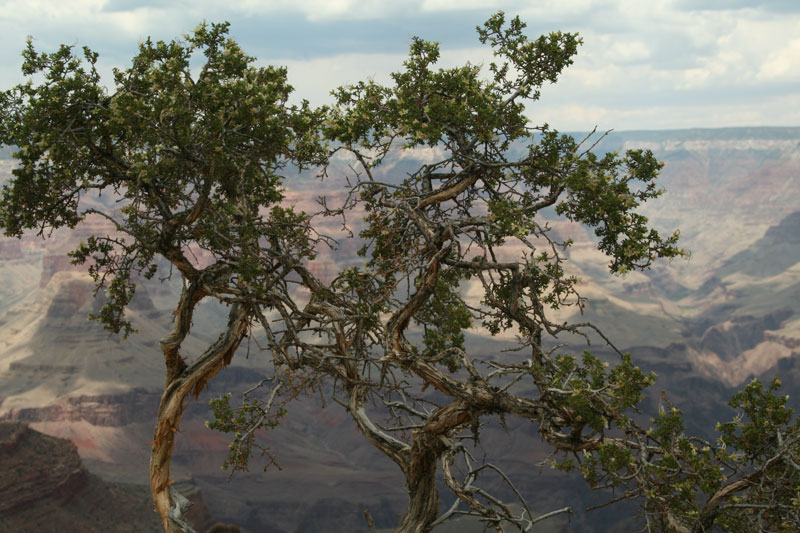 This formation is called Battleship Butte.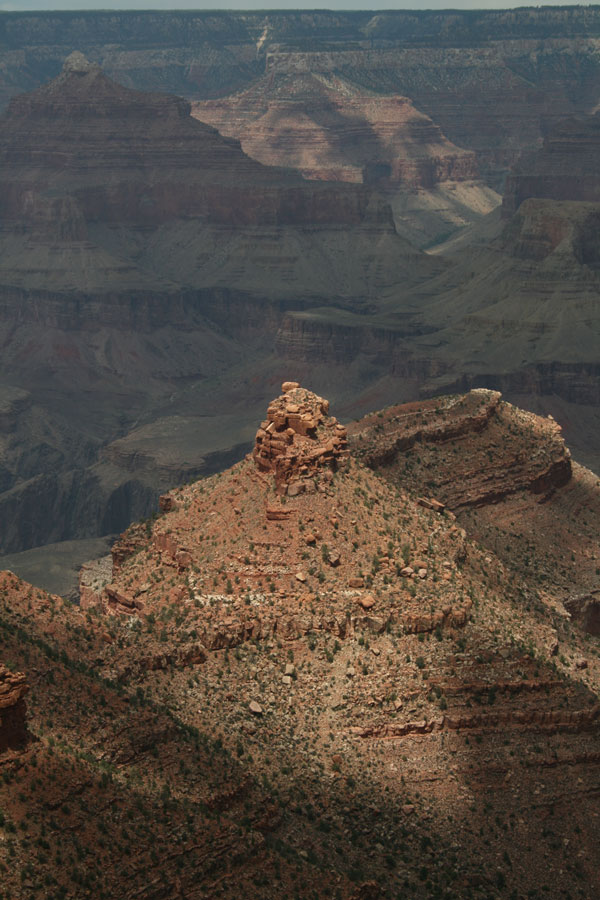 We checked out the head of Bright Angel Trail. Here's a view at the beginning of the trail where it goes through an arch.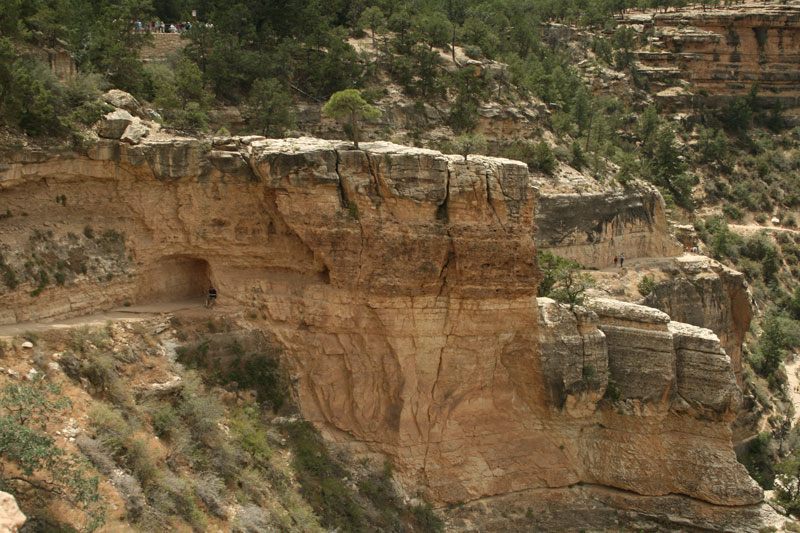 We took a couple more pics before heading off to our hotel.
Battleship Butte is in the foreground.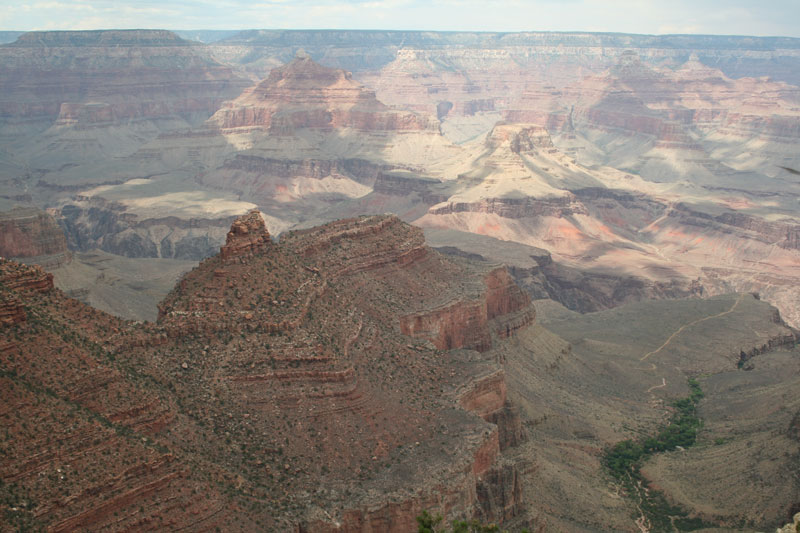 Nancy in front of Battleship Butte.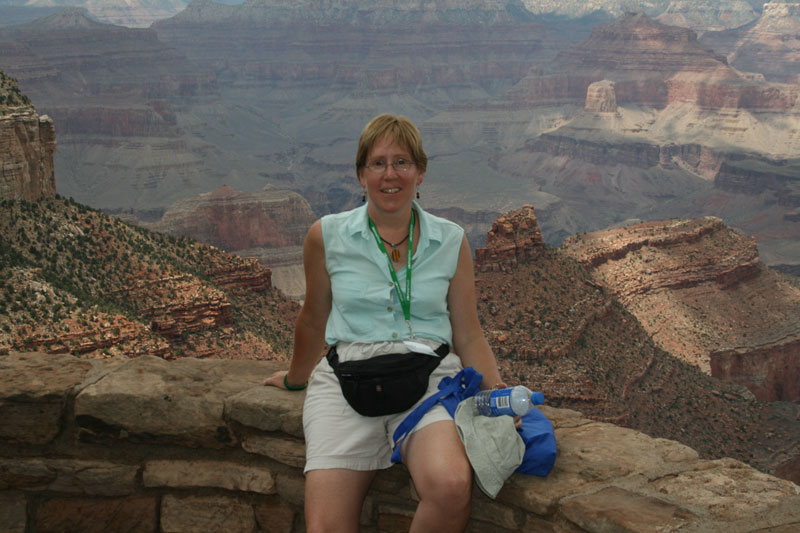 We left for our hotel. Later we had a great dinner across the street with Indian dancers and a Western singer called Banjo Paul.
Turns out our Tour Director, Phil, has a little cowboy in him ... pretty good voice, too!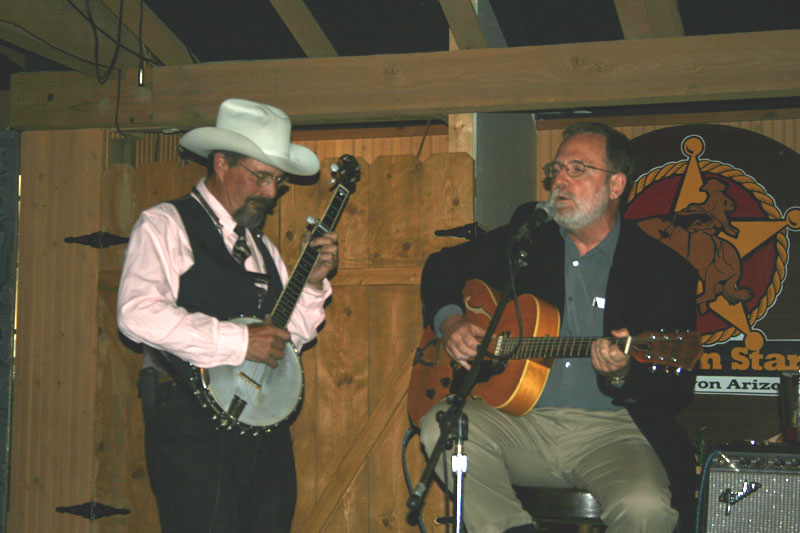 Here's Banjo Paul, Bob from Long Island and our Tour Director, Phil, doing some jammin'.
More on our 2nd day at the Grand Canyon tomorrow on Day 6.