Day 6 - Grand Canyon (page 2)
After the helicopter ride, we decided to hike down the Bright Angel Trail on the South Rim, where we were the evening before. Here's Nancy at the trail head.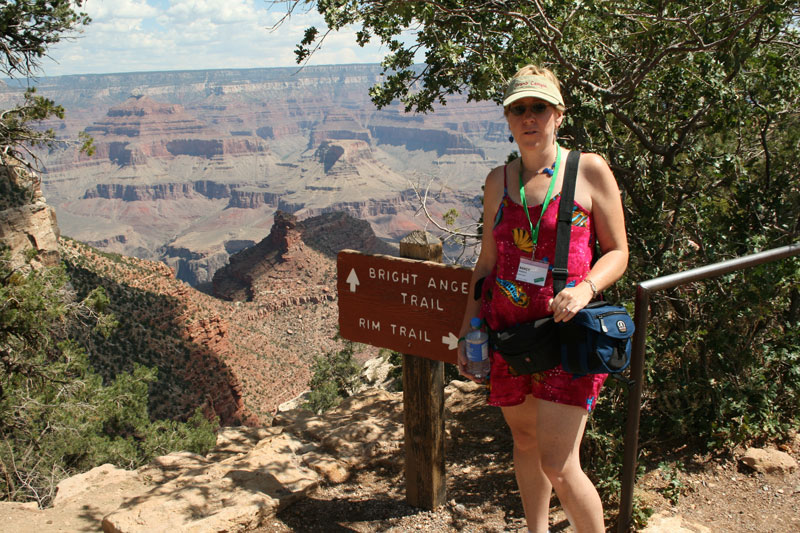 Off we went. Behind Nancy is Battleship Butte. The trail was not so steep here. It would get steeper.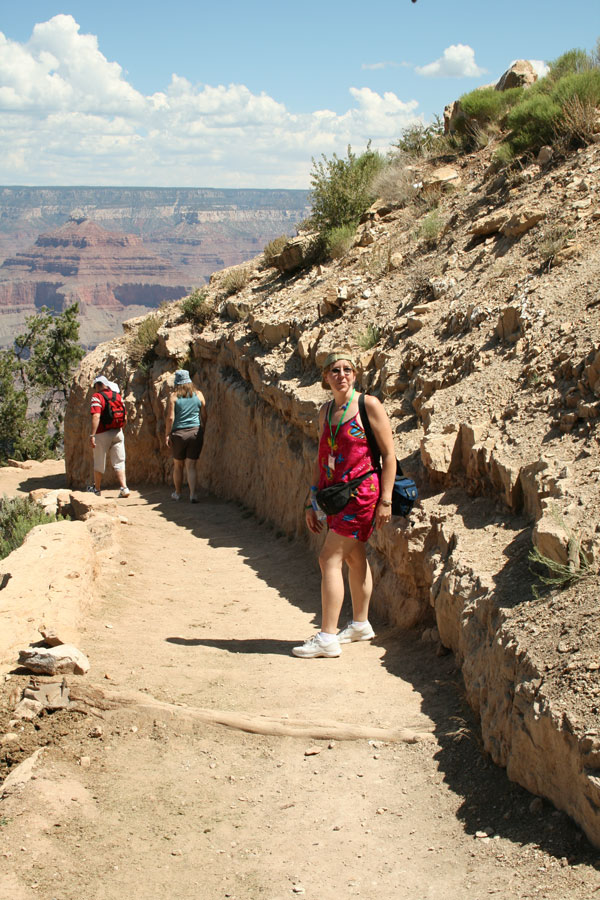 There were one or two arches that had been carved out along the way. As you can see, there were no hand rails.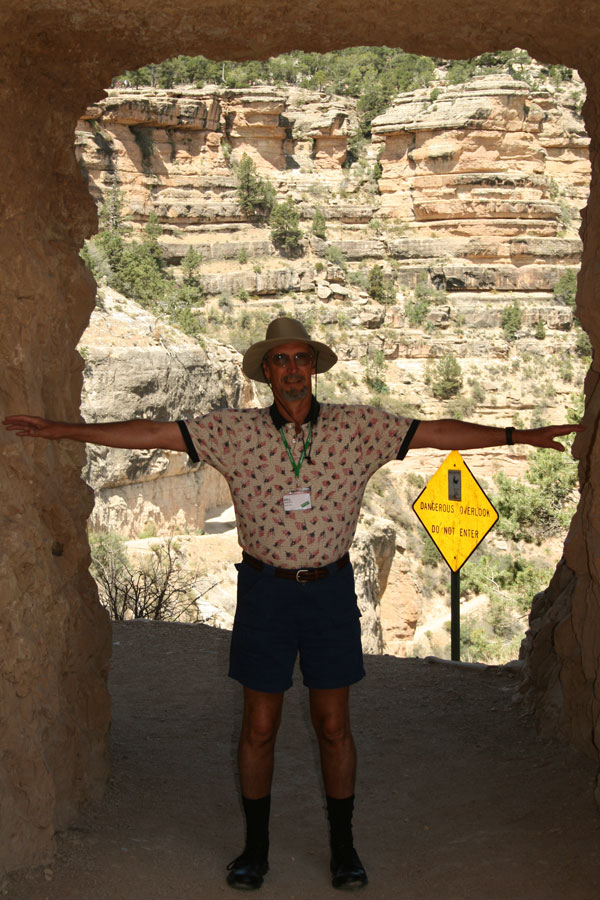 Another view of the trail ahead.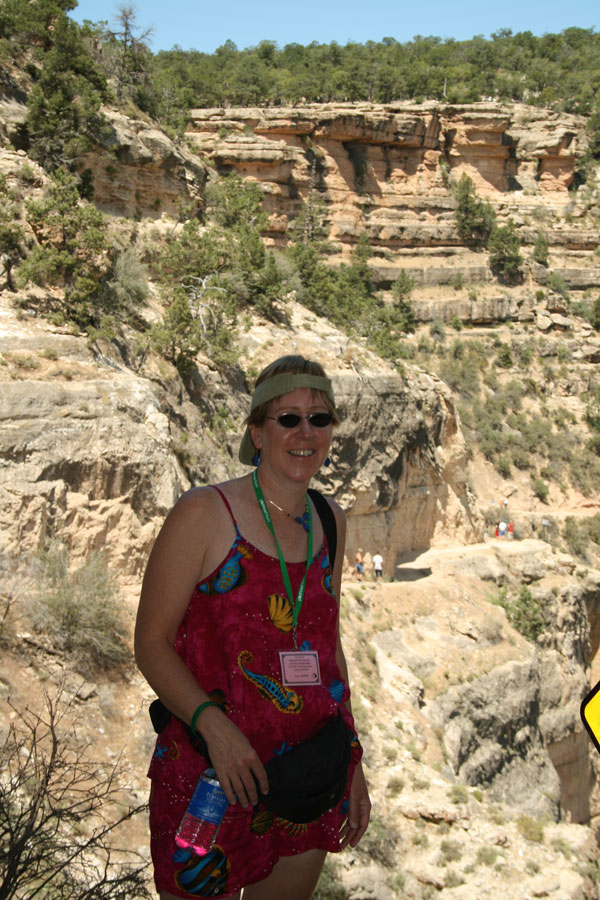 Looking down over the edge of the trail.
"Hey, take a picture of me on that ledge," he said. What a show-off!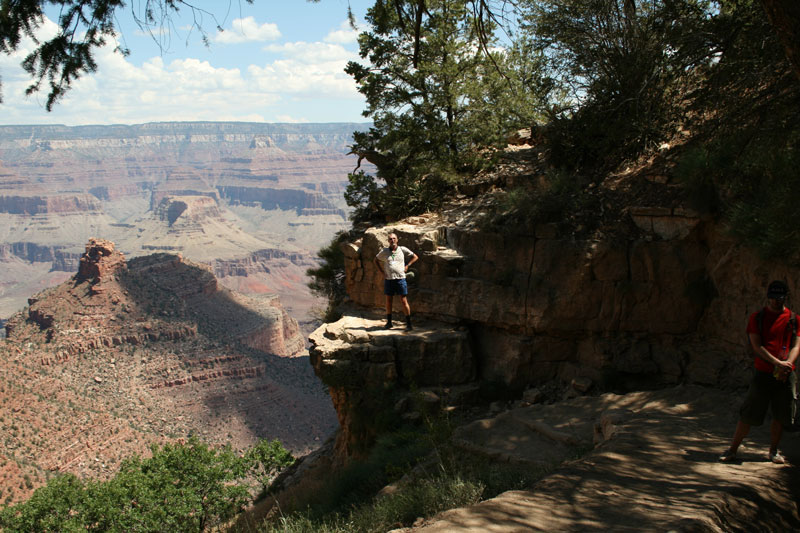 The rule is that when you meet oncoming mules, you hug the inside of the trail and let them pass.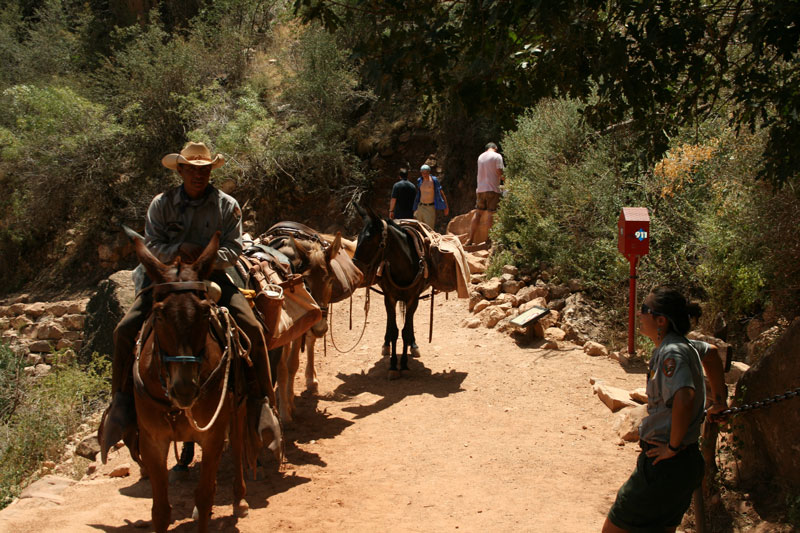 We reached the resthouse, a mile and a half down. Hiking down was the easy part.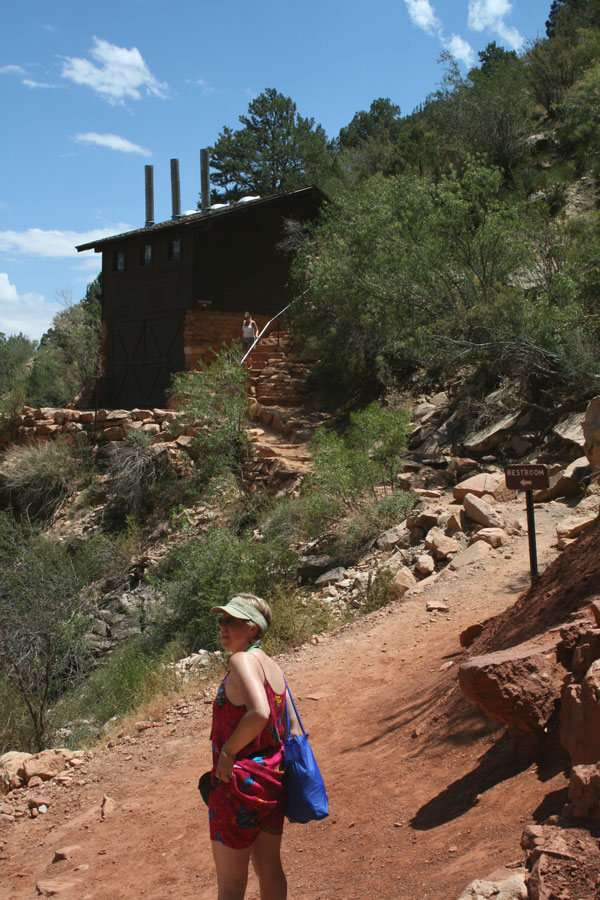 Nancy gives a plug for Salve Regina University.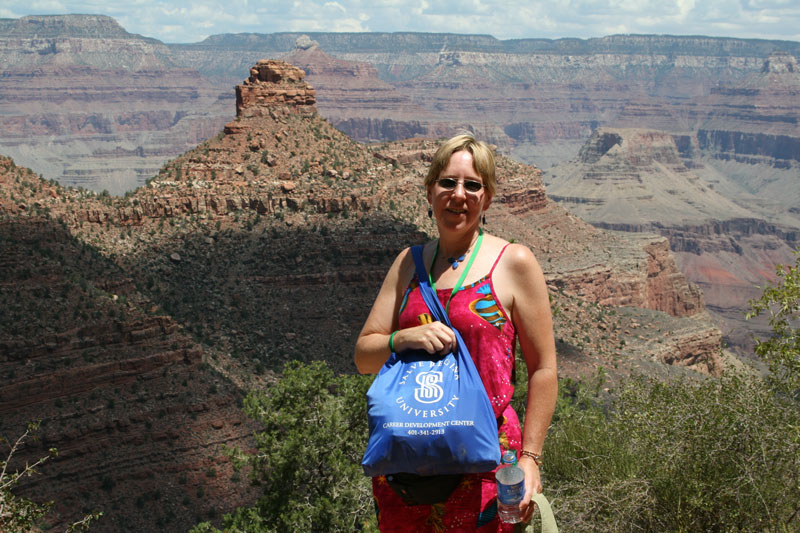 Self-timer. Proves we both made it down.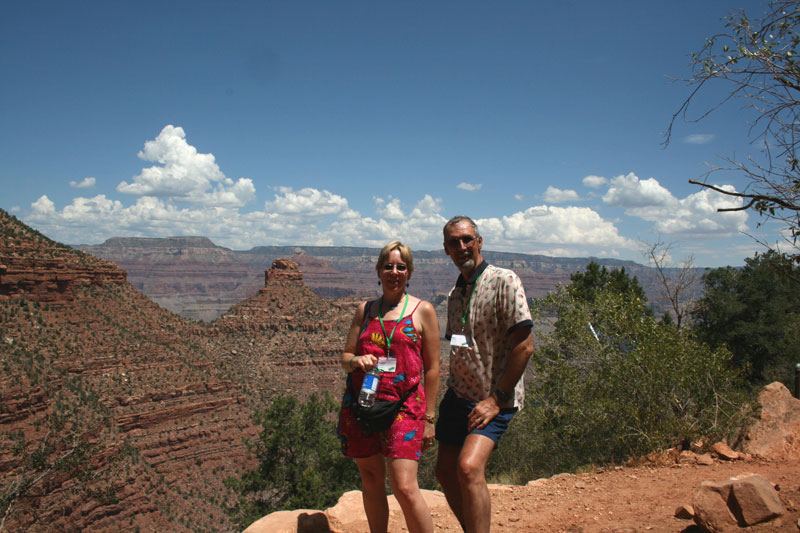 Looking from the resthouse back up the trail we came down. There's a small spring house just off the trail in the middle of the picture.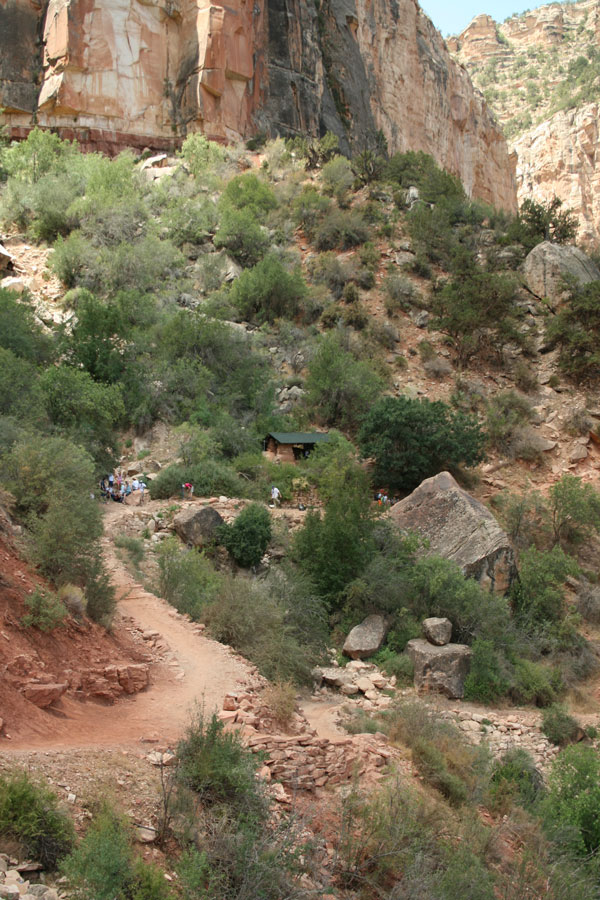 On the side of the spring house was a thermometer. 94 degrees ... in the SHADE.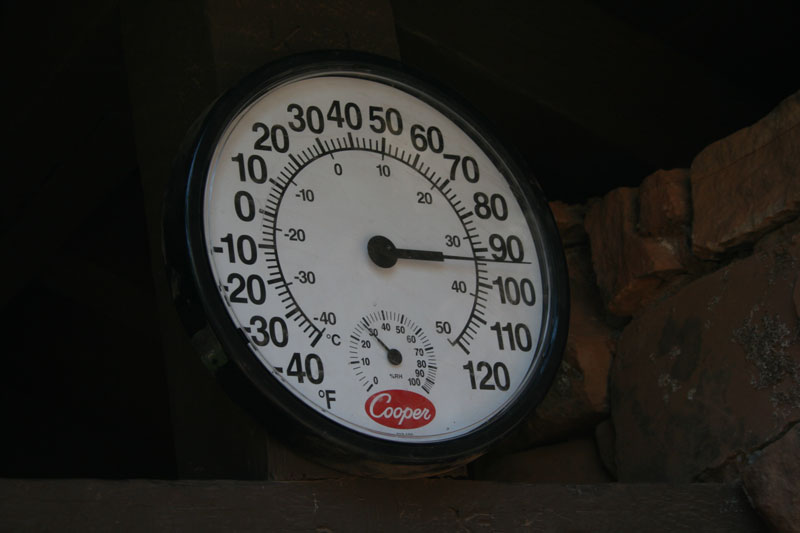 Nancy taking a breather in the window of the spring house.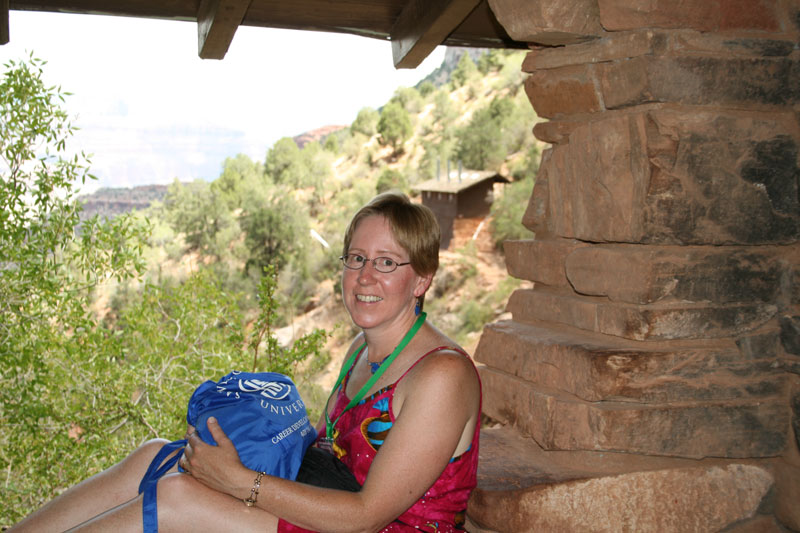 The epitome of trail fashion.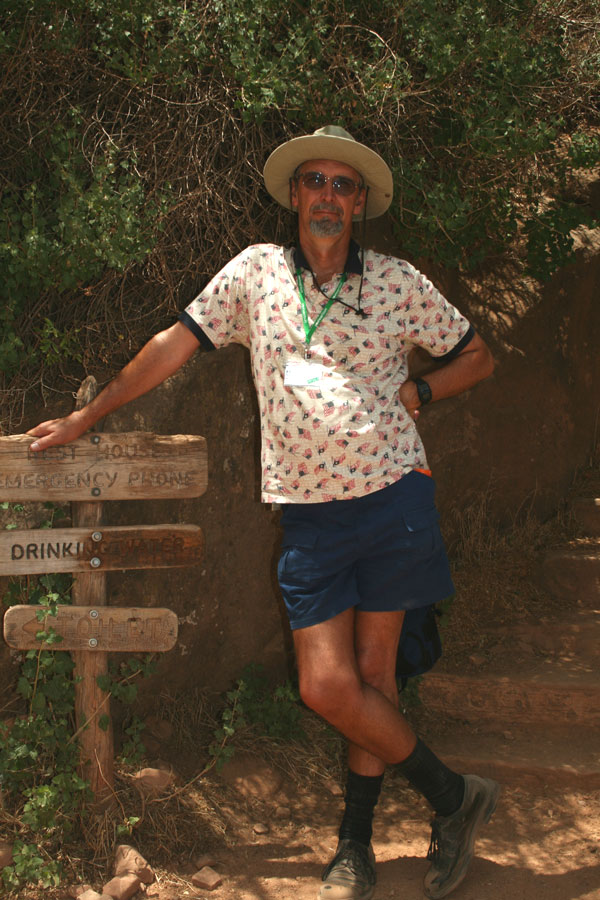 We started back up the trail. Looked back at where we'd been.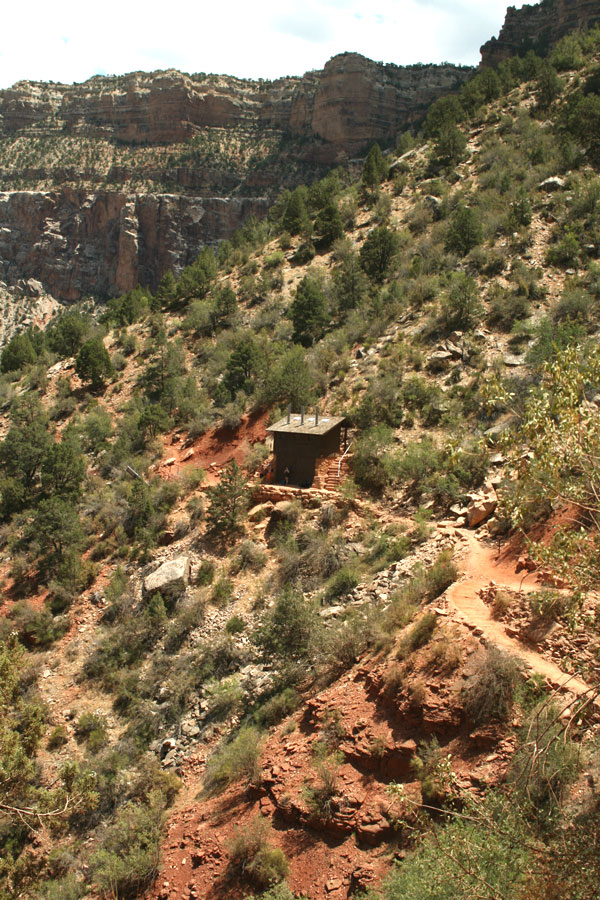 Looked up at the formations along the trail ahead.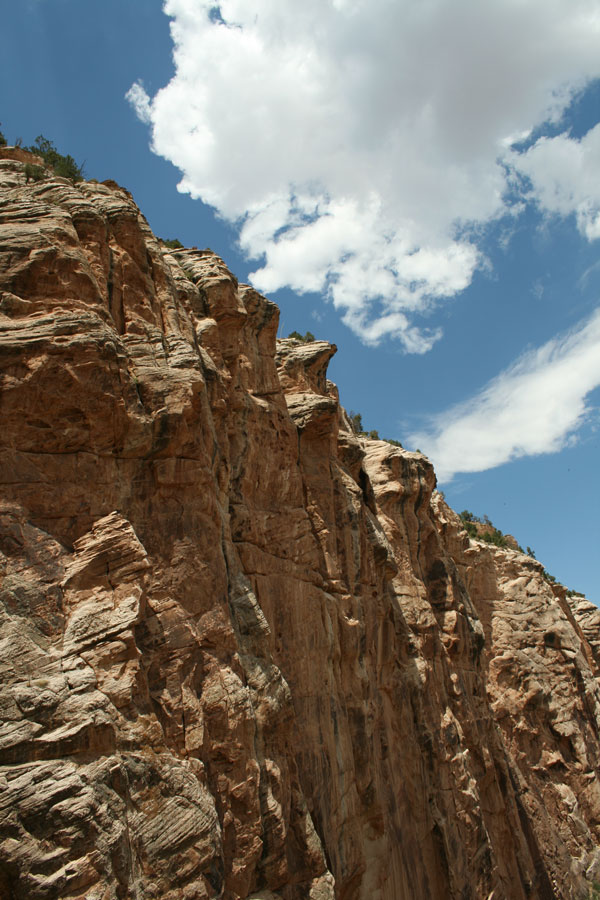 Nancy in one of those hewn arches.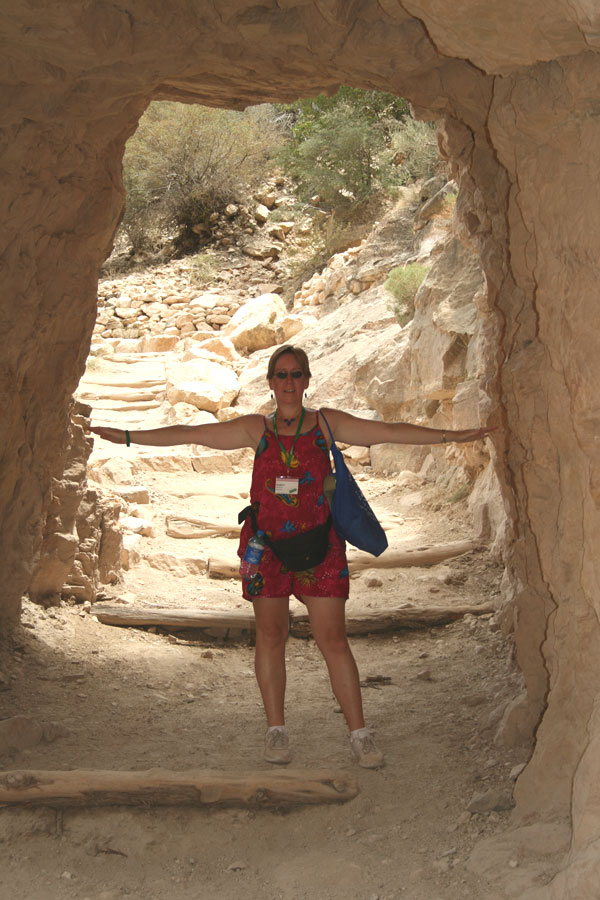 Resting near the top.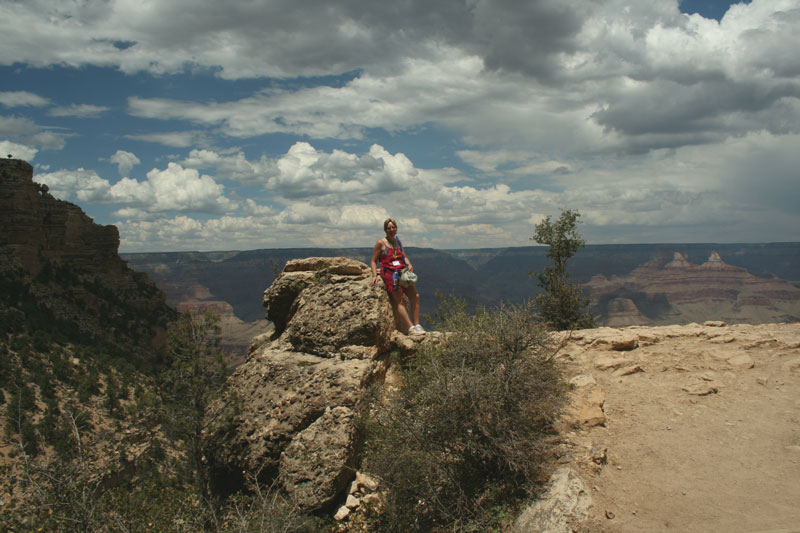 The happy (and exhausted) couple return to the rim.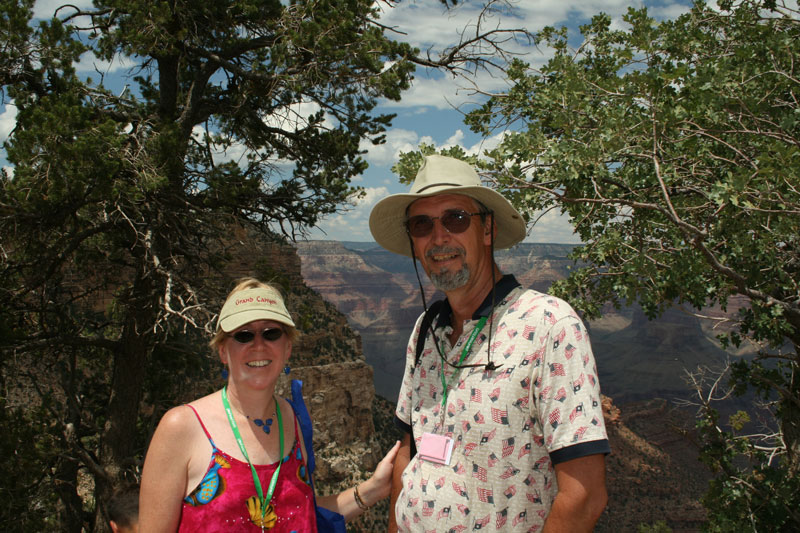 That night, we went with our group to see an IMAX movie of ... guess what ... The Grand Canyon. Tomorrow we head off to Zion Canyon and Bryce Canyon on Day 7.