Day 6 - Grand Canyon (page 1)
Day 6 was our 2nd day at the Grand Canyon. It began with a helicopter ride out over the canyon to the North Rim. It was Nancy's first time in a chopper. Here's a pic of some of our group getting on just ahead of us.
Our pilot, Jason, went through our pre-flight instructions before taking off in the Eco Star aircraft, "the Cadillac of helicopters" we were told. That's Nancy to Jason's right.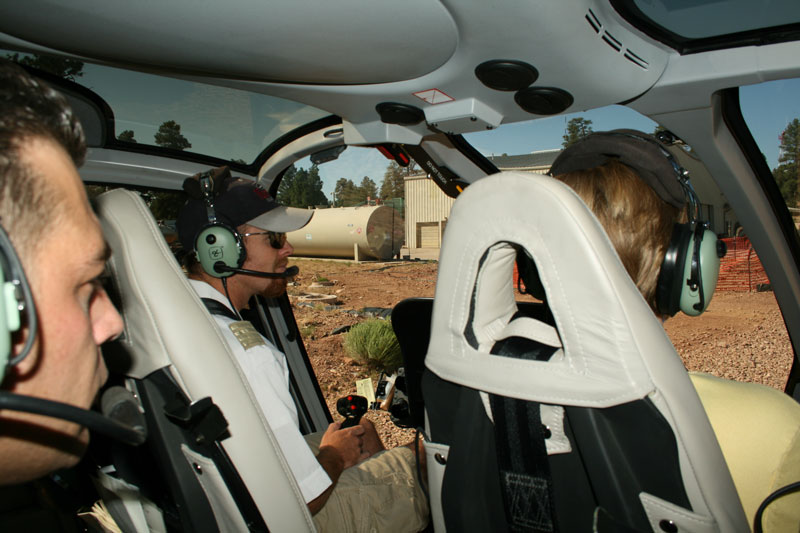 Here we are flying over the trees approaching the rim of the canyon. Nancy's having fun already.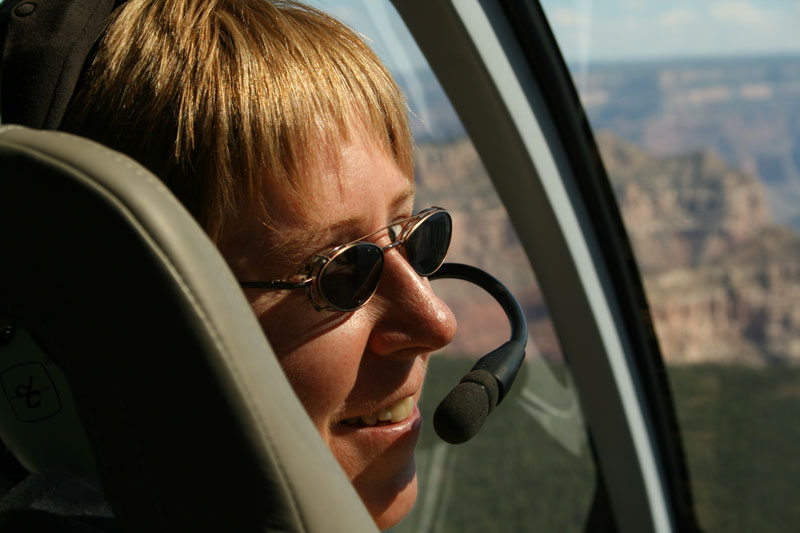 We just passed over the rim. Here's a view out the port side window.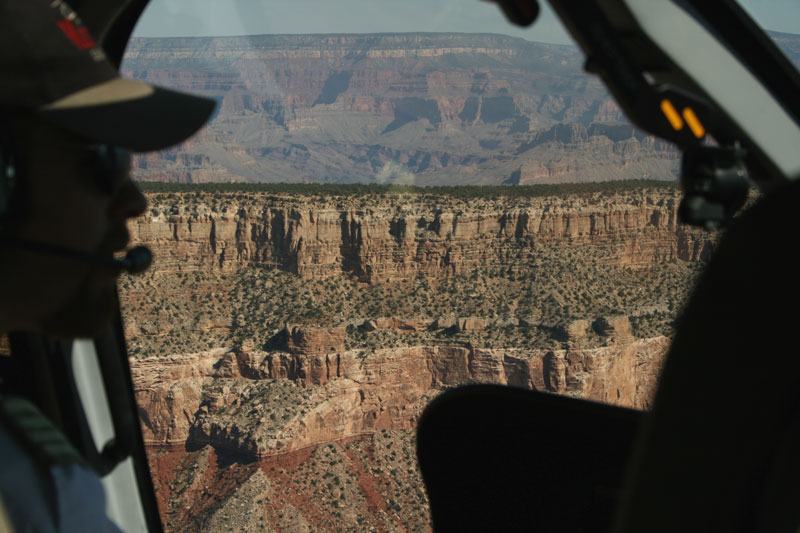 Passing over the Colorado River, a mile below. Jason said it would take a golf ball 45 seconds to hit the river if we dropped it now.
A view of the terrain approaching the North Rim.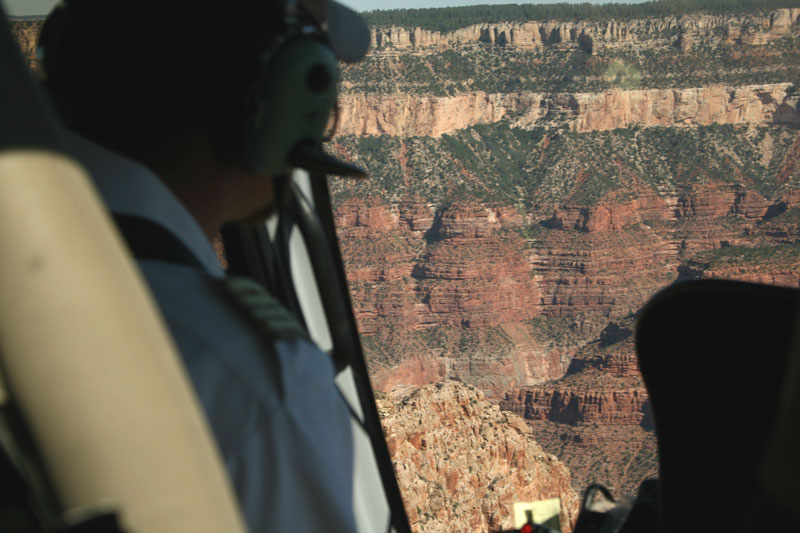 Getting closer.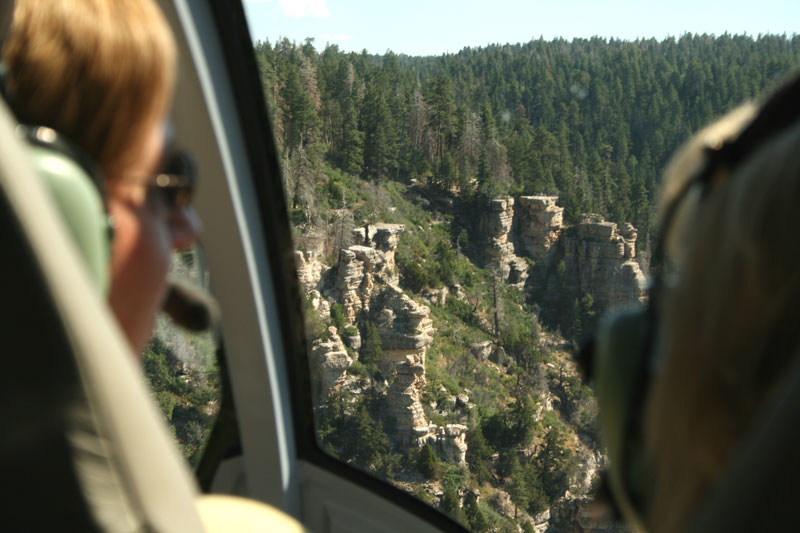 The lush vegetation of the North Rim.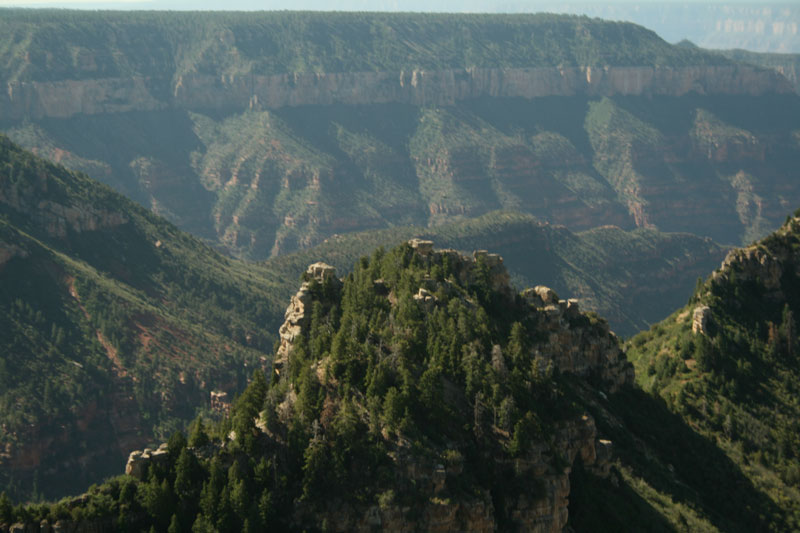 Another view.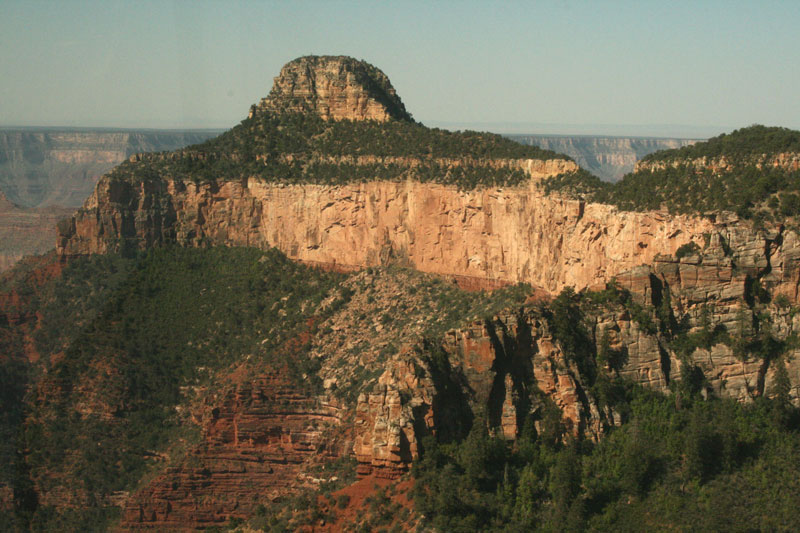 Meanwhile, back toward the center of the canyon, you could see this.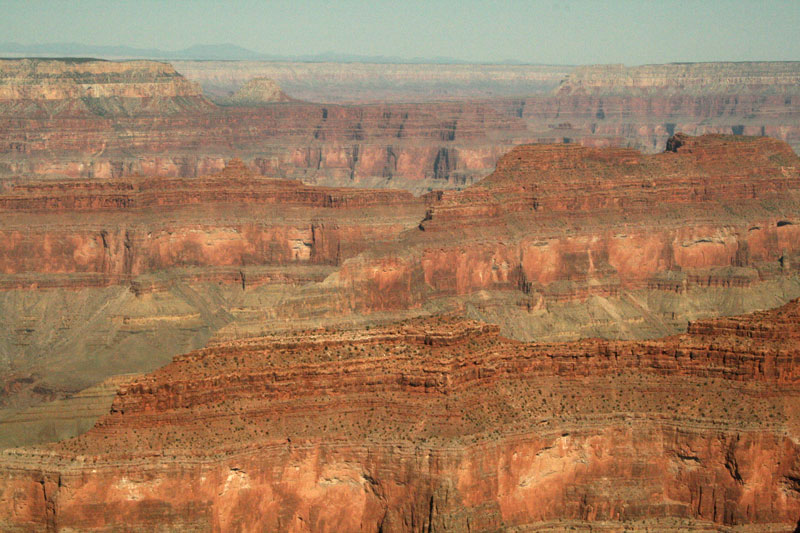 Near the edge of the canyon.
Our friend, Bob, was riding shotgun behind pilot, Jason.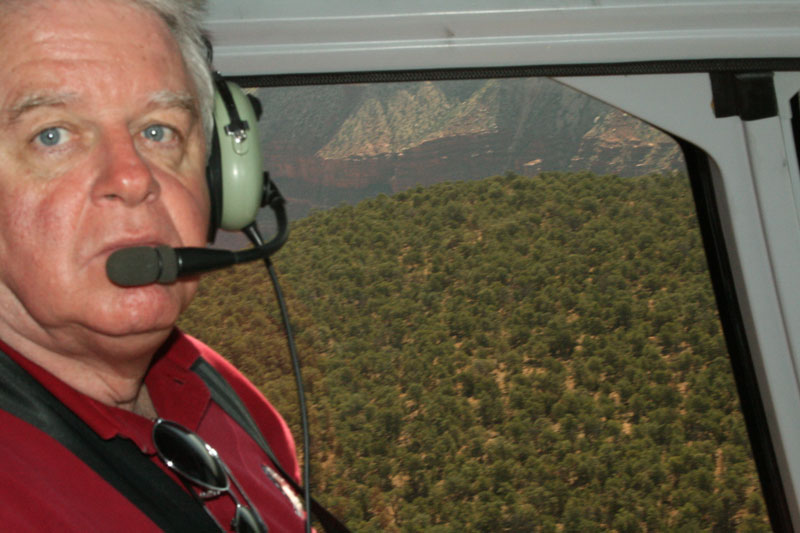 After a while, we head back. Here's view of the flight deck and the forest below.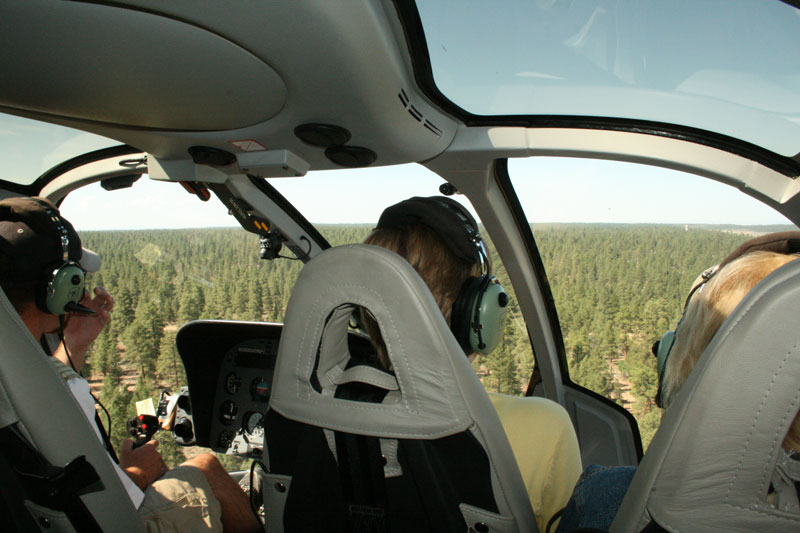 Both Bill and Nancy would recommend this flight to ANYONE!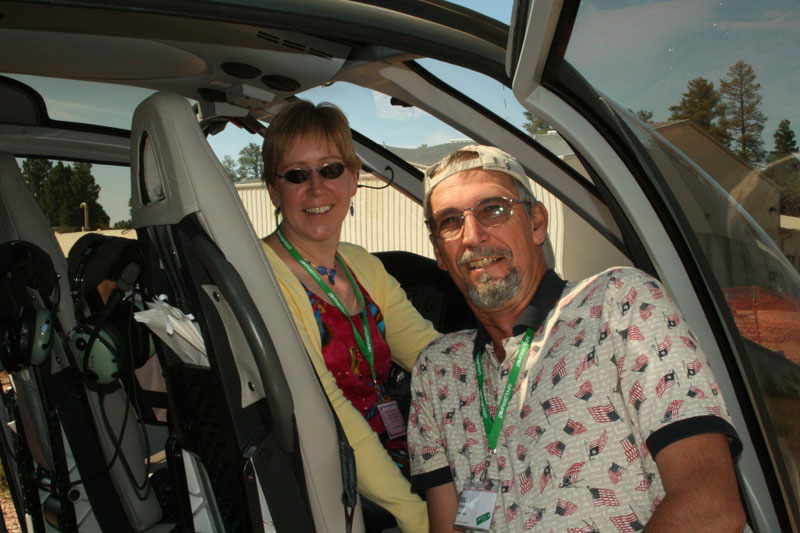 The Road Warriors, now Air Warriors, return home (Bill, Nancy, Gail, Bob).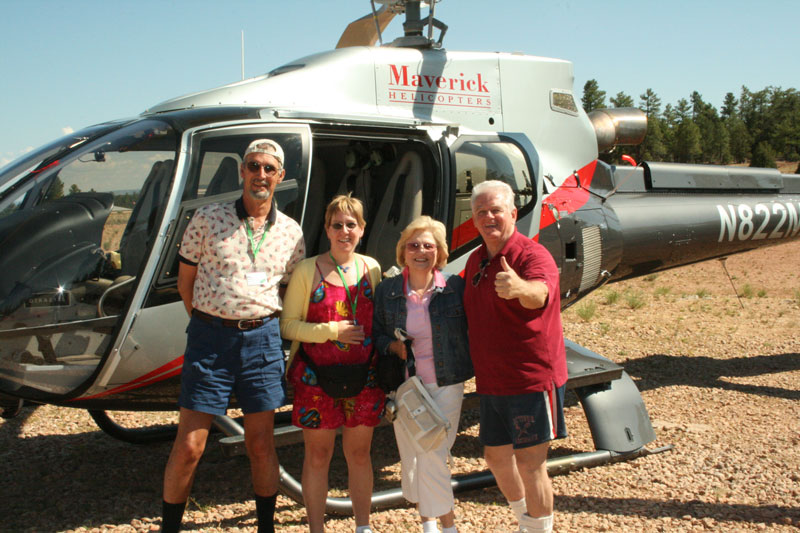 Friends, Jack and Susan, arrive after us.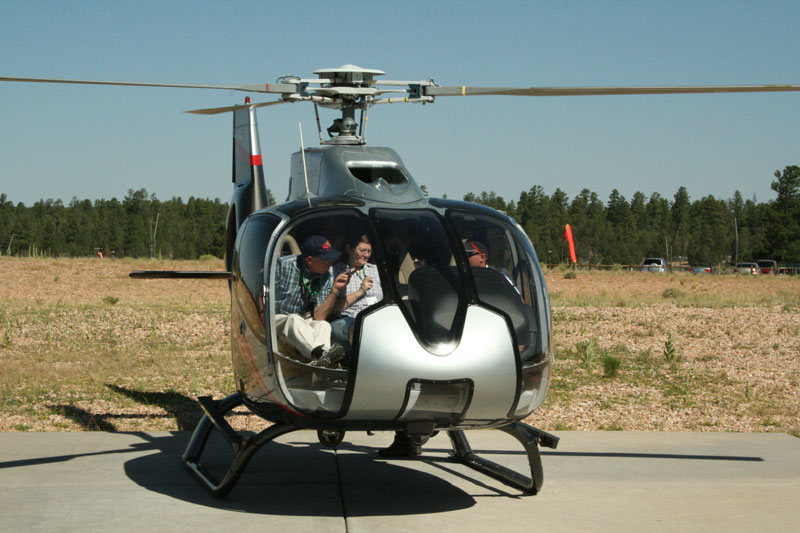 Nancy and Jason, with Eco Star in the background.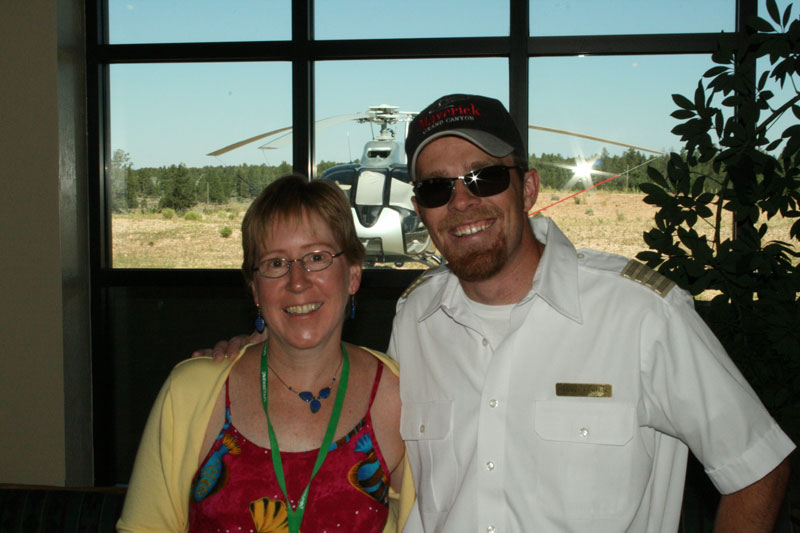 We spent the rest of the day on the Bright Angel Trail on the South Rim. Go to Page 2 to see what we did.