Day 7 - Glen Canyon Dam and Zion National Park
On Day 7 we left Grand Canyon and headed for Zion National Park, passing the Glen Canyon Dam and Lake Powell along the way.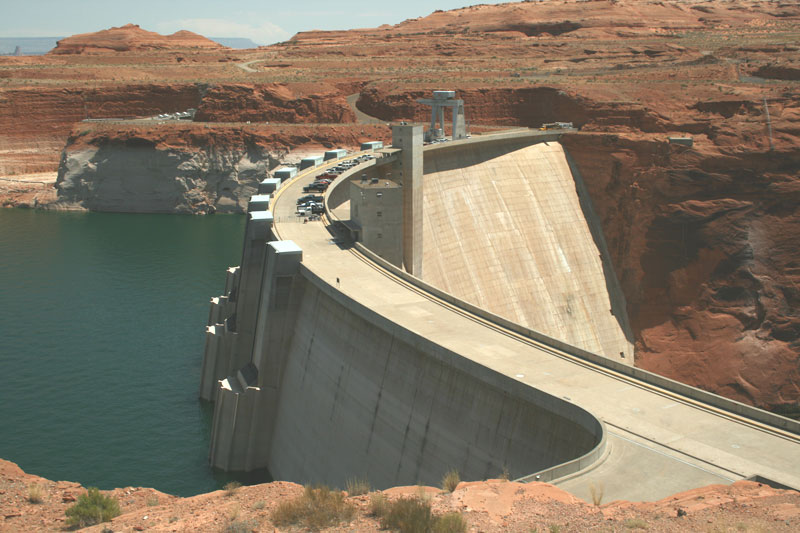 Here's a look at Lake Powell, behind the dam.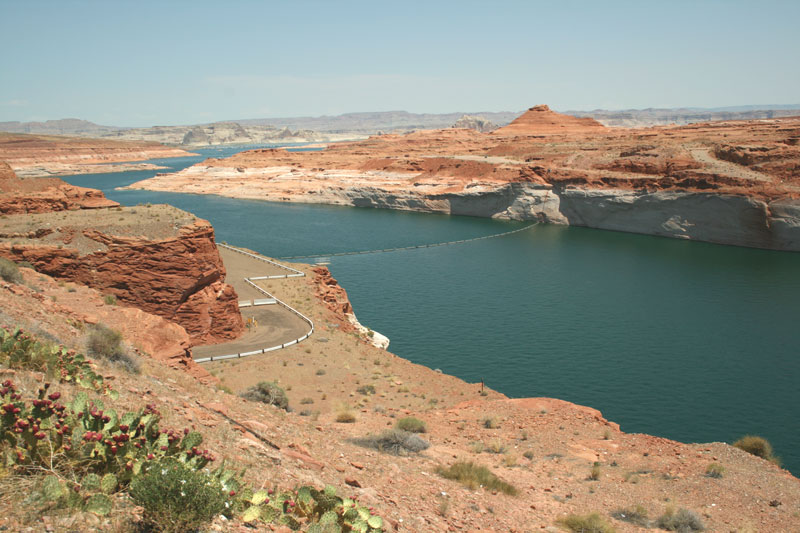 In front of the dam is the Colorado River and the bridge we crossed over. See how red the sandstone is around here.
Here's another sandstone formation just up the hill from the dam, near Page, Arizona.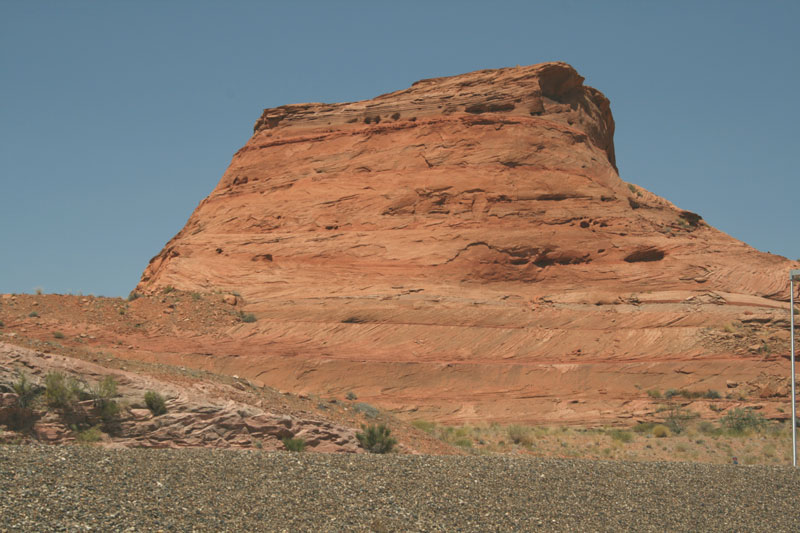 We approached Zion National Park later in the afternoon. Stopped to take in the Checkerboard Mesa. The horizontal lines are formed by wind erosion. The vertical ones are formed by stress, expansion and contraction.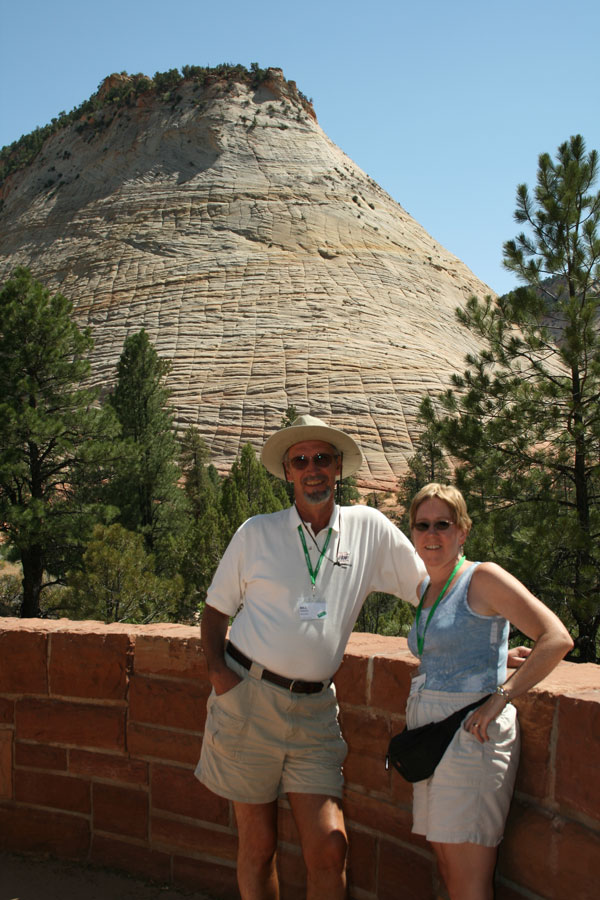 A view out our bus window, approaching Zion Canyon.
Wild fires were being fought at the top of the canyon walls above us. Smoke billowed into the air.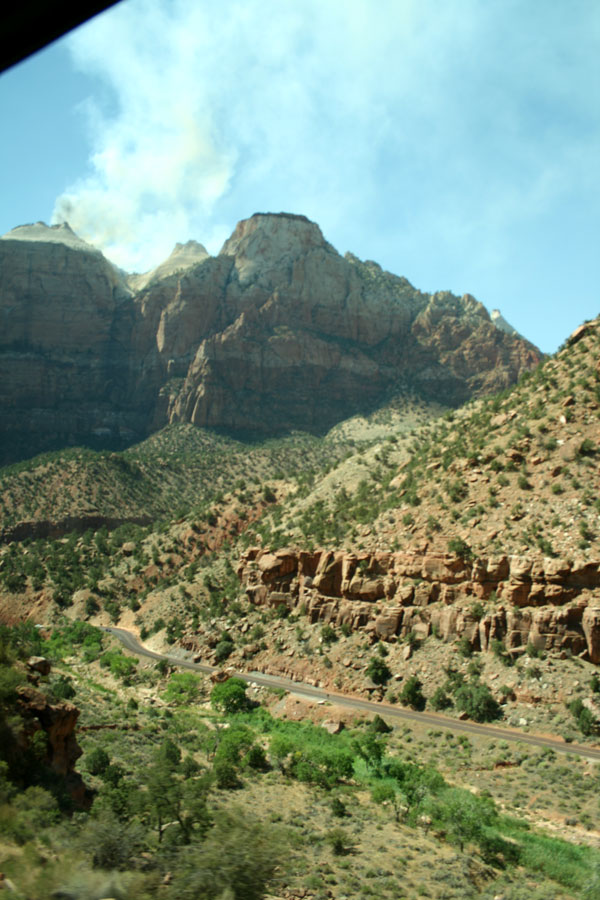 The Virgin River runs in the valley of the canyon and feeds 3 "Emerald Pools."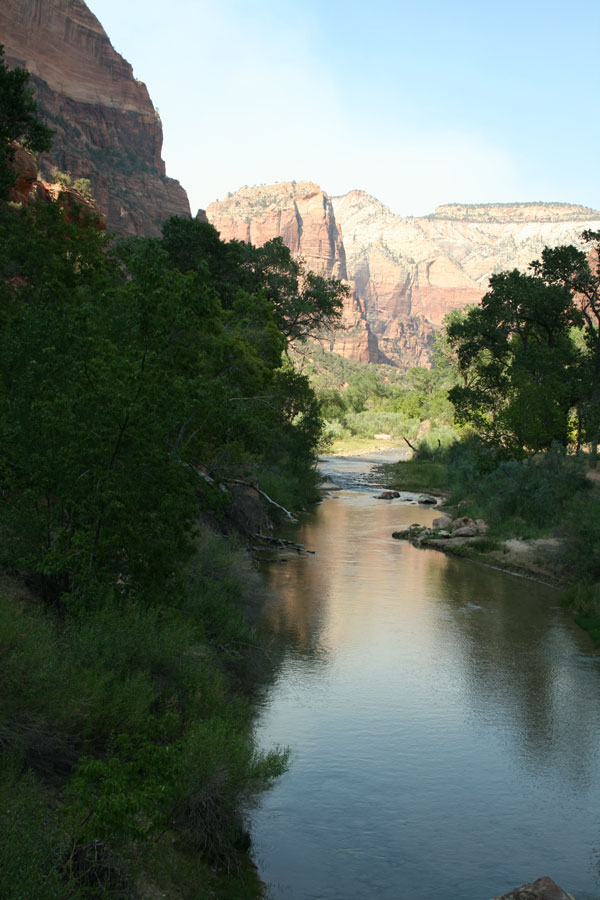 The bus dropped us off at the Zion Lodge. It is surrounded by awe inspiring rock formations rising up hundreds of feet.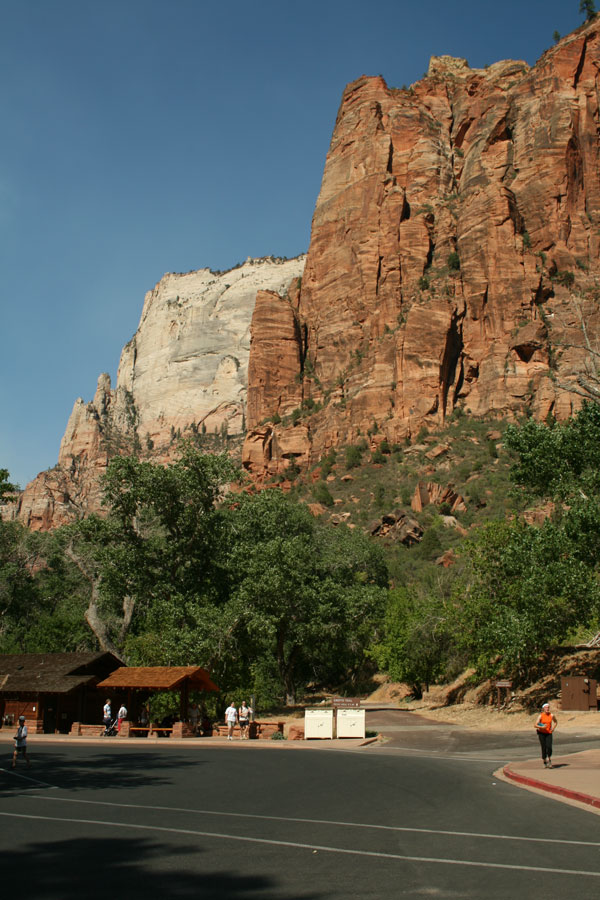 We boarded our tram for a guided tour.
We passed by one amazing rock formation after another.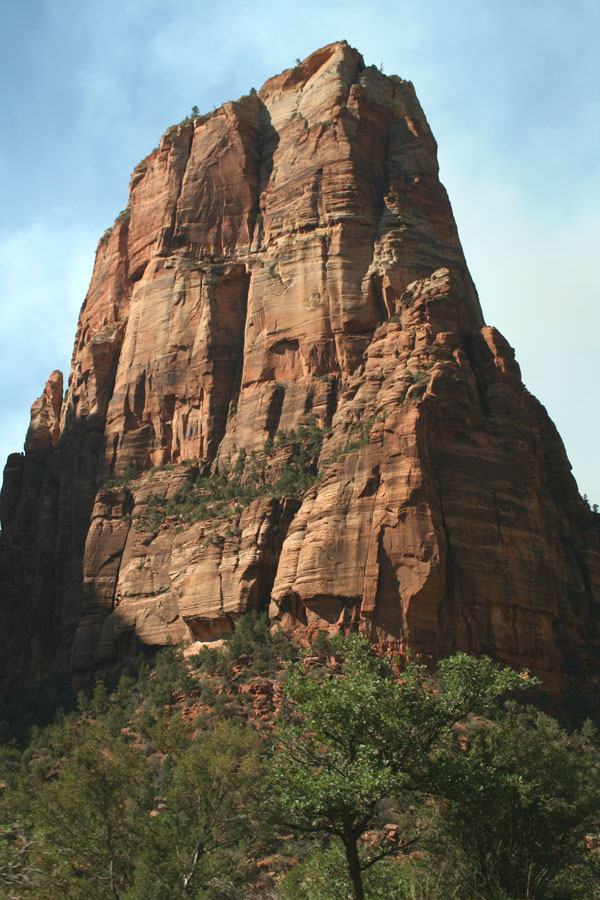 Our guide called this formation "The Pipe Organs."
Our guide, Jim, described the different eco-systems in the park.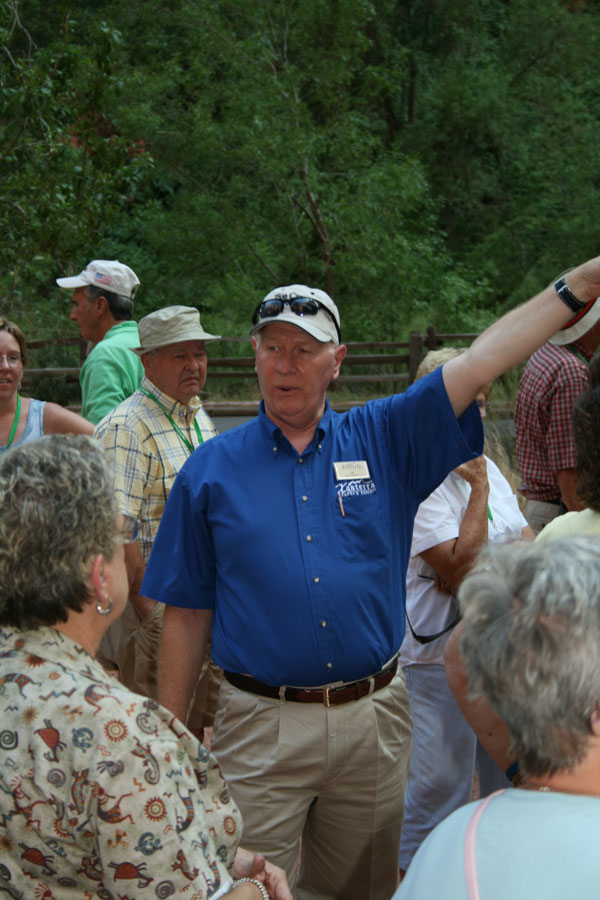 The "Sentinels" rise above the Virgin River.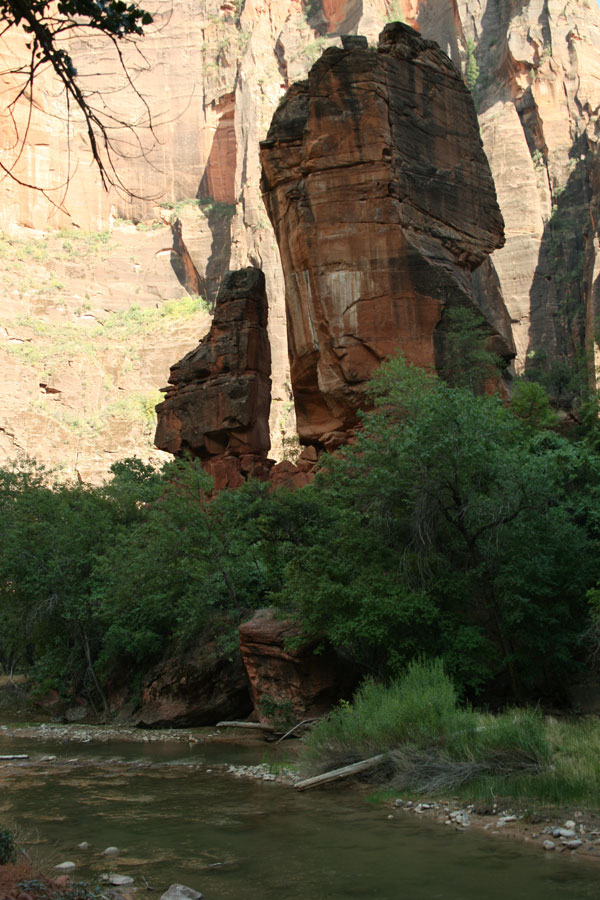 A blind arch, so called because it is not completely hollow.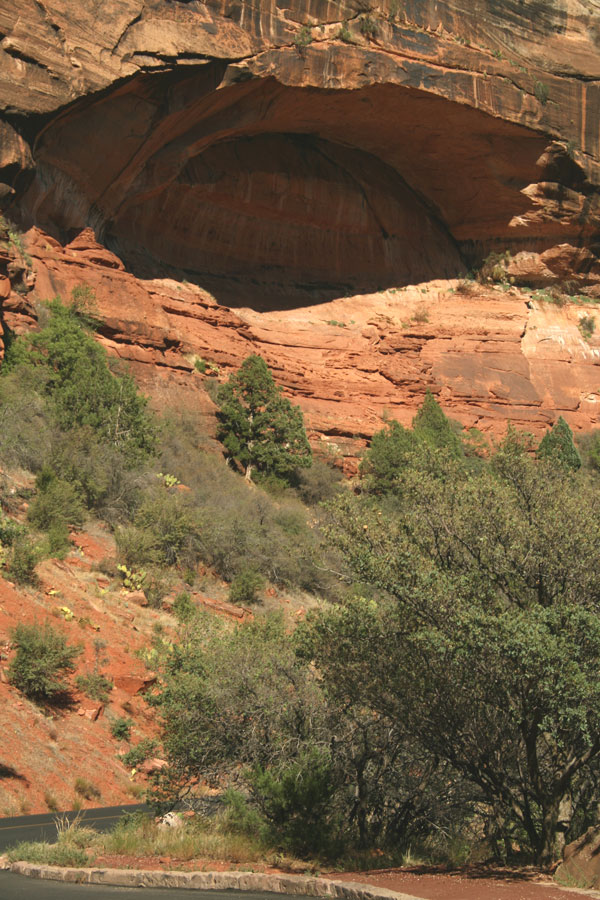 We spent the night just outside the park. Tomorrow we go to Bryce Canyon and then on to Salt Lake City on Day 8.