Day 8 - Bryce Canyon and Salt Lake City (Page 2)
Nearing Inspiration Point (in the background - see the people near the edge).
Close up.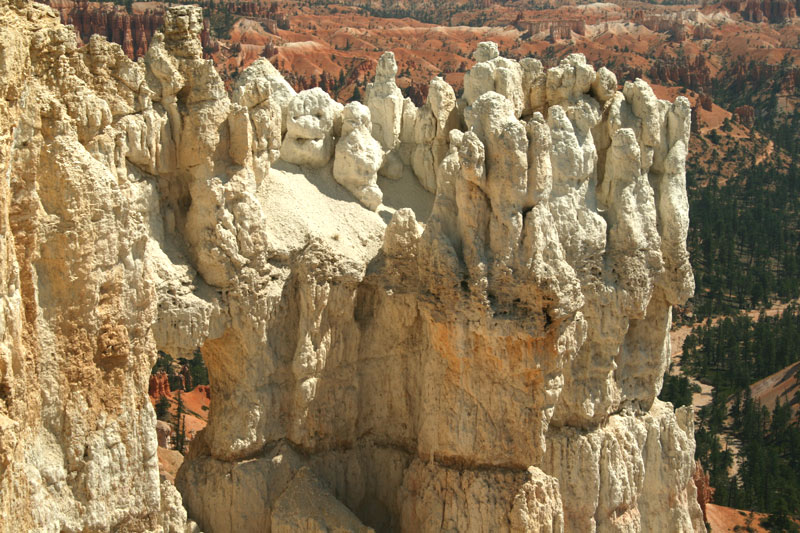 Hoodoo village.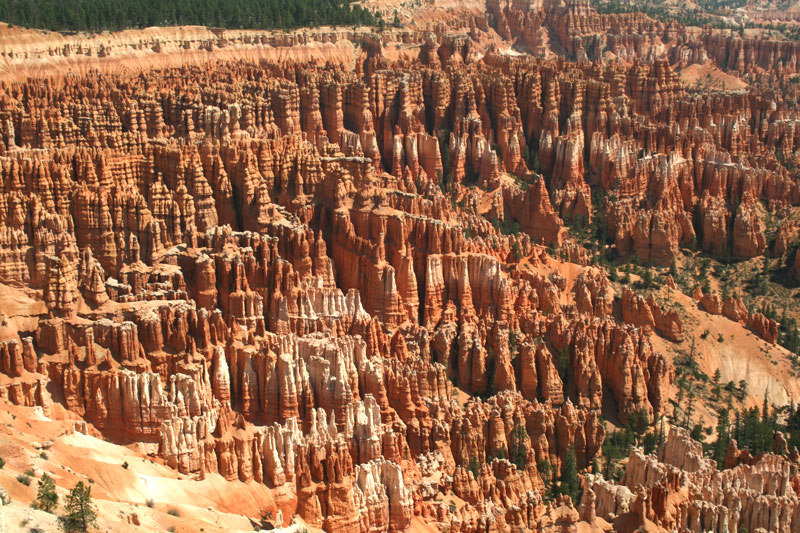 'Nother close up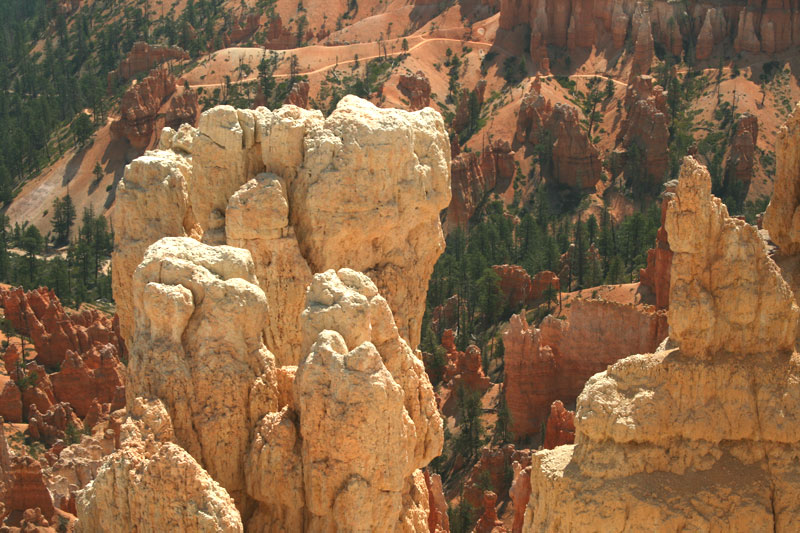 These hoodoos look like organ pipes.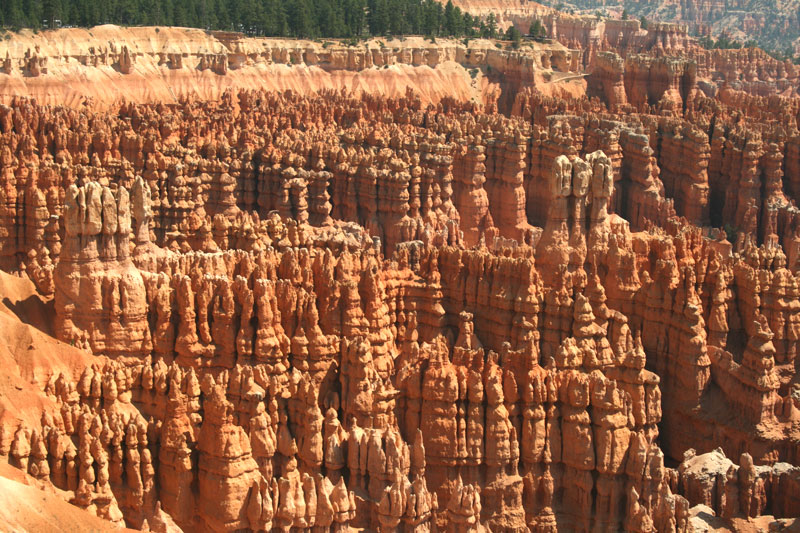 In another couple million years these will probably be hoodoos too.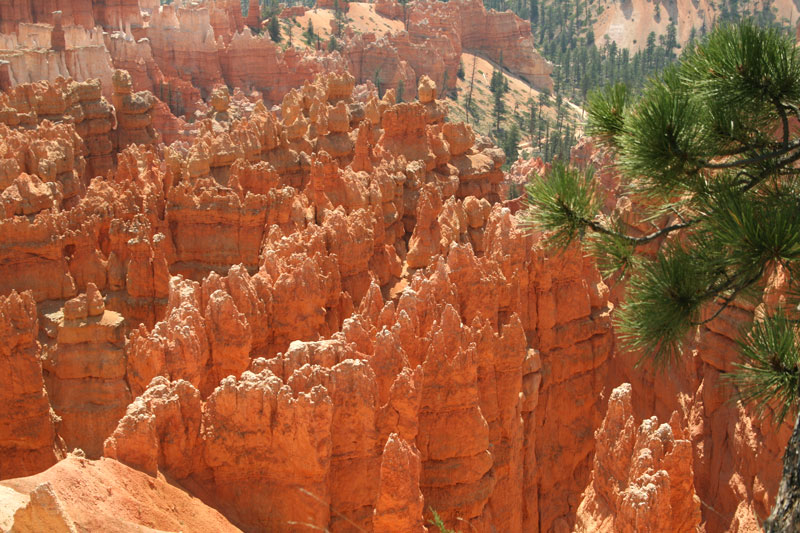 We ran into Russ, our driver, at Inspiration Point. The trail we walked ran right along the cliff edge you see above Nancy and Russ's head.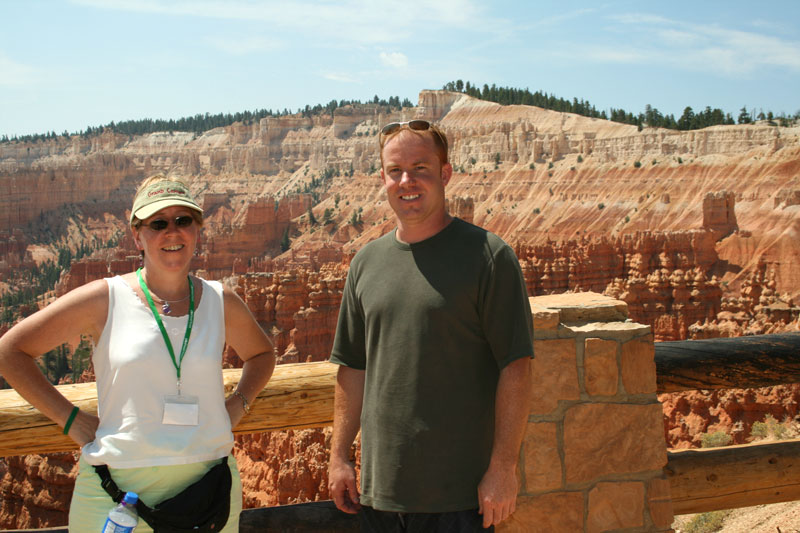 The next 3 are from Sunset Point. See how red the sandstone is here.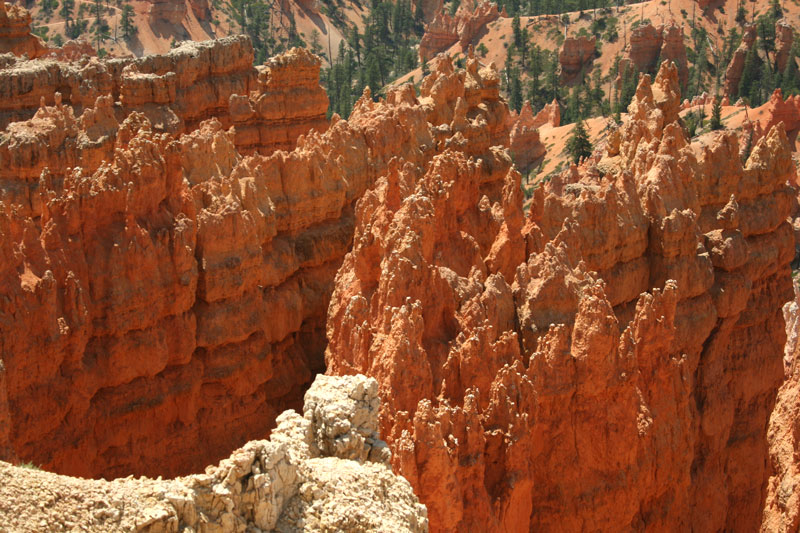 Wider view.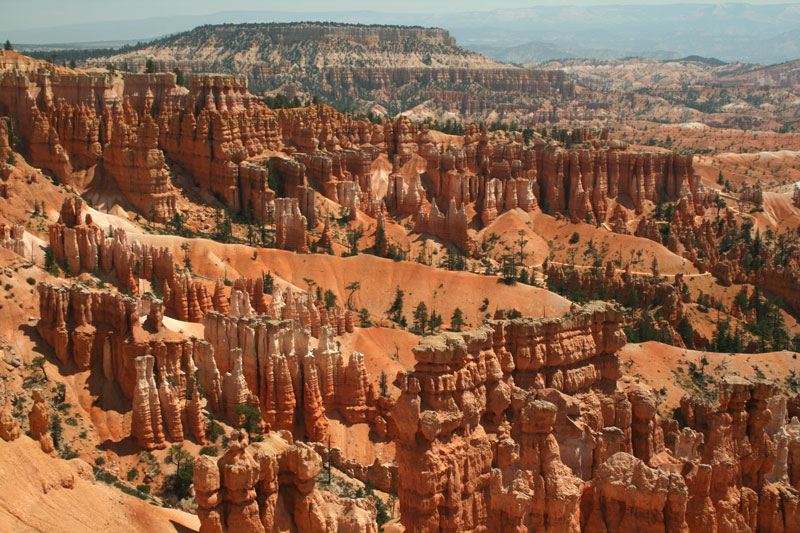 Closer view.
We left Bryce Canyon and traveled to Salt Lake. As we got close, near Nephi, Utah, we could see the wildfires burn. These fires were NOT under control yet.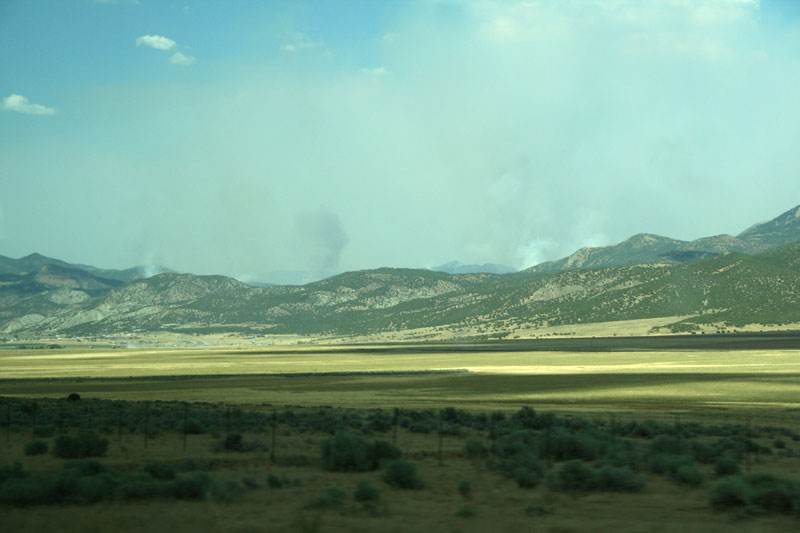 We arrive at Salt Lake City. Here's some local transportation.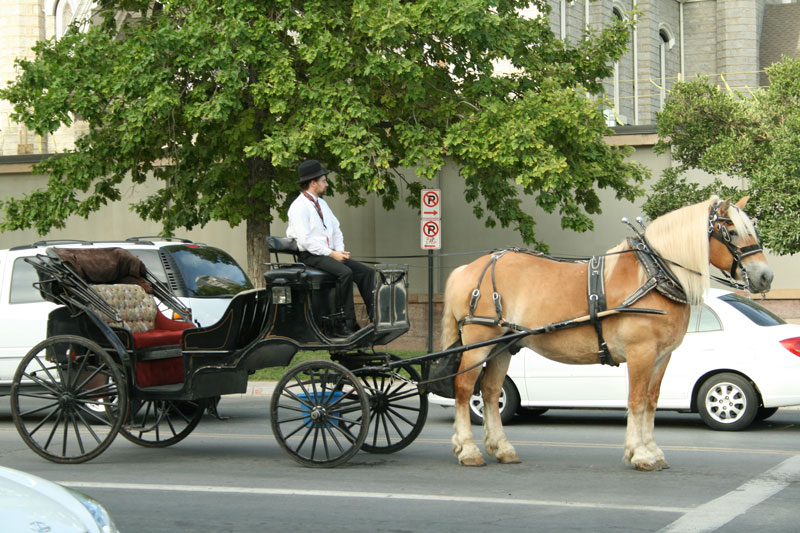 Nancy near the Tabernacle.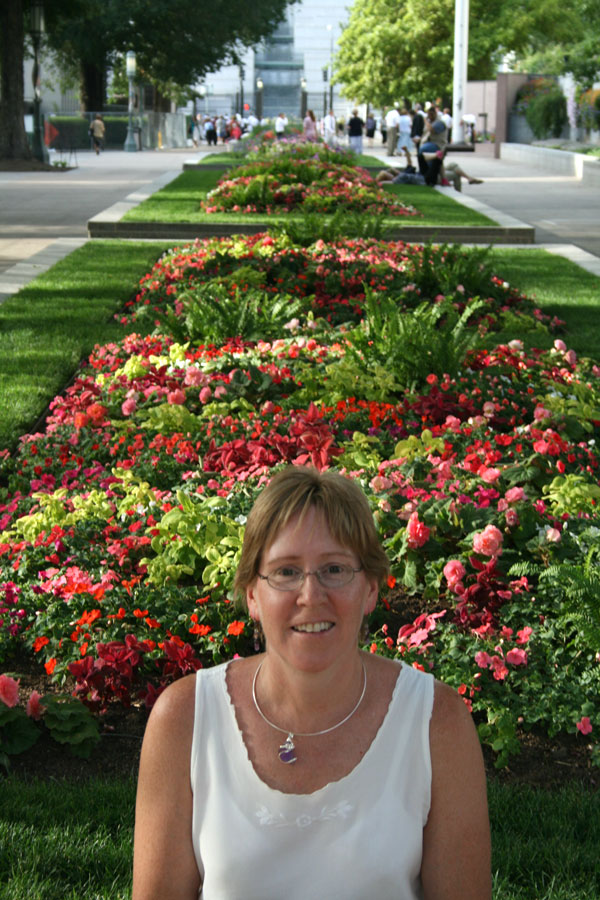 Inside the Mormon Tabernacle. Where's the choir?
This is the Temple.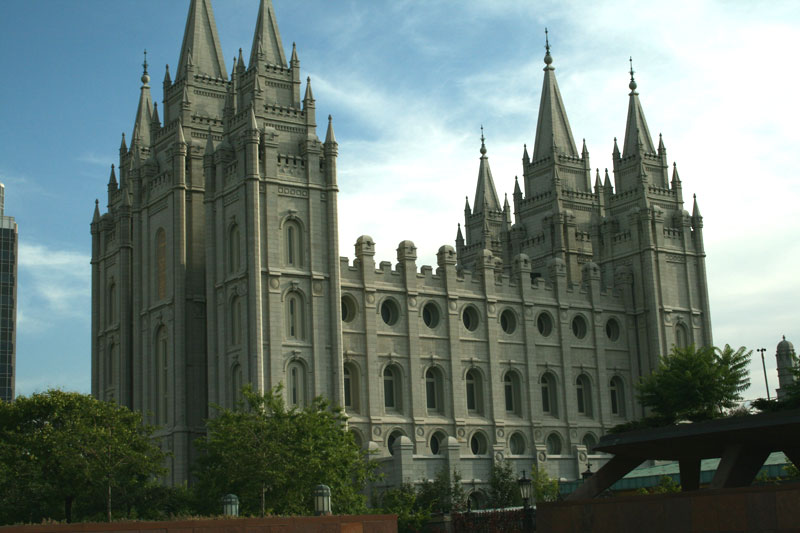 After a long day of touring and traveling we bedded down for the night. Tomorrow we go to Park City and then on to Jackson Hole, Wyoming, on Day 9.