Day 8 - Bryce Canyon and Salt Lake City (page 1)
We woke up to what I at first thought was a foggy morning. [Not very likely in the desert southwest] But actually, the smoke from the previous day's forest fires had sunk down into the valley overnight, giving the whole place an eerie sunrise. It smelled like a campfire outside.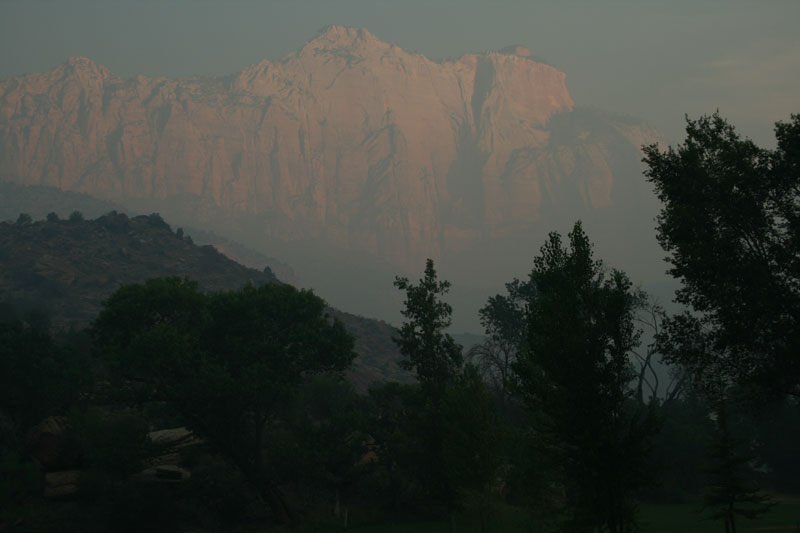 Another view, as we drove out of the Zion after breakfast, heading toward Bryce Canyon.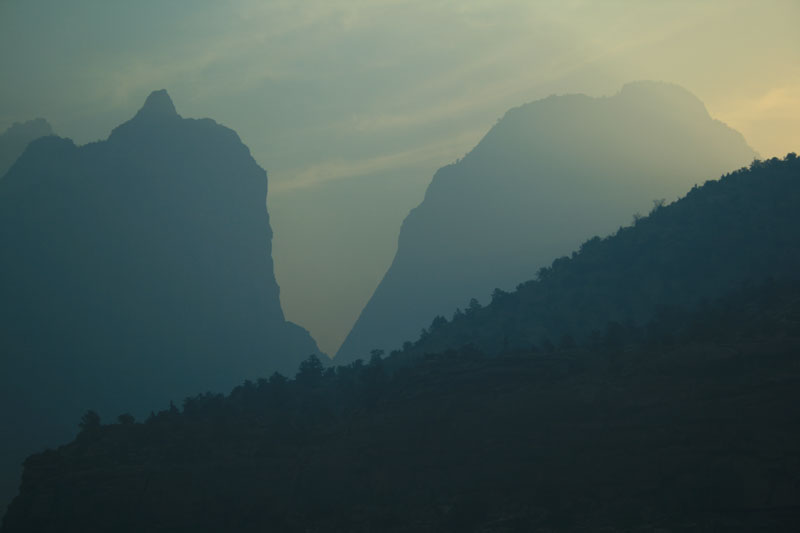 We arrived at Bryce, and made a pit stop. Here's three buddies from the bus.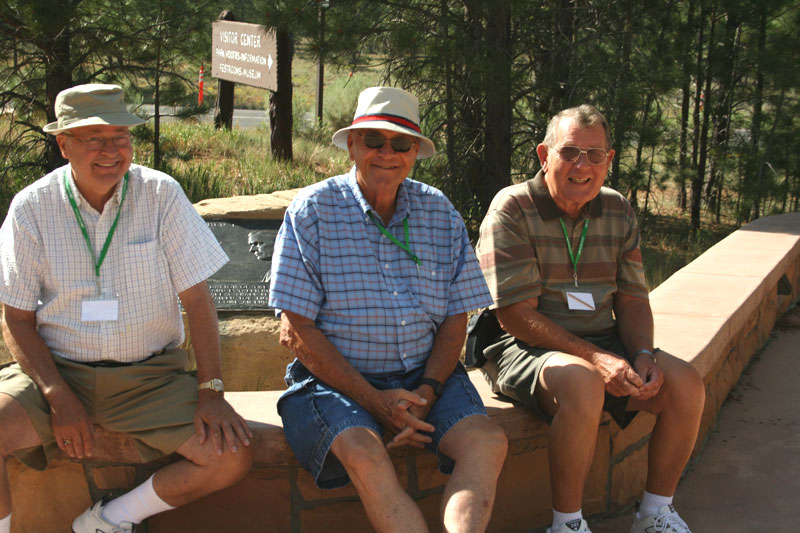 We walked one of the trails along the canyon rim, starting at Bryce Point.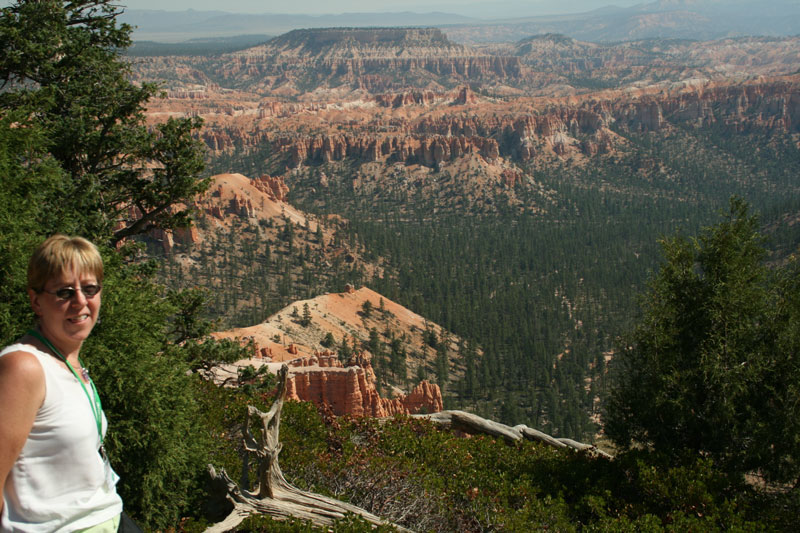 Down in the canyon were sandstone formations, called "hoodoos" formed by erosion. Each hoodoo is capped with a harder igneous rock, so when the softer sides erode, pillars are left behind.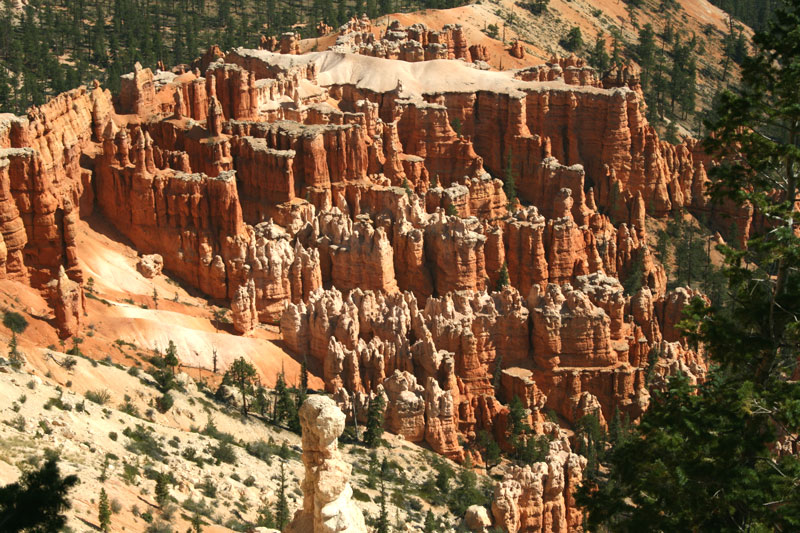 Our friends Pat and Judy at a lookout point.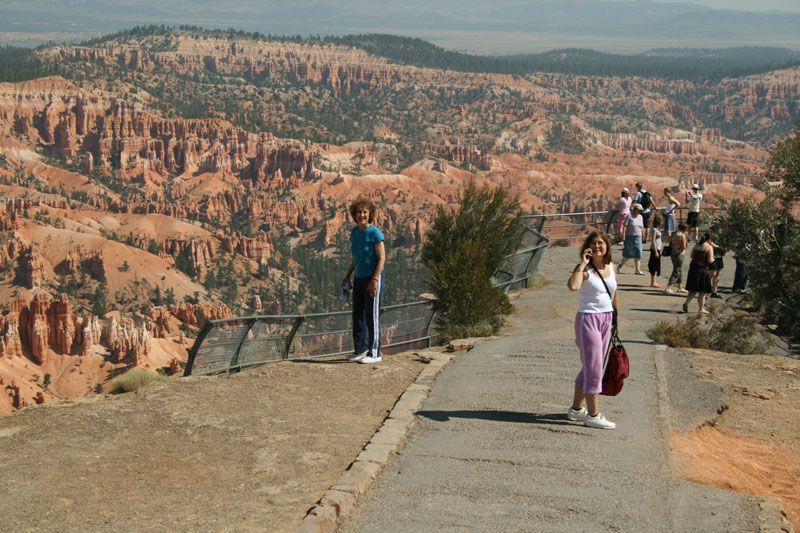 LOTS of hoodoos.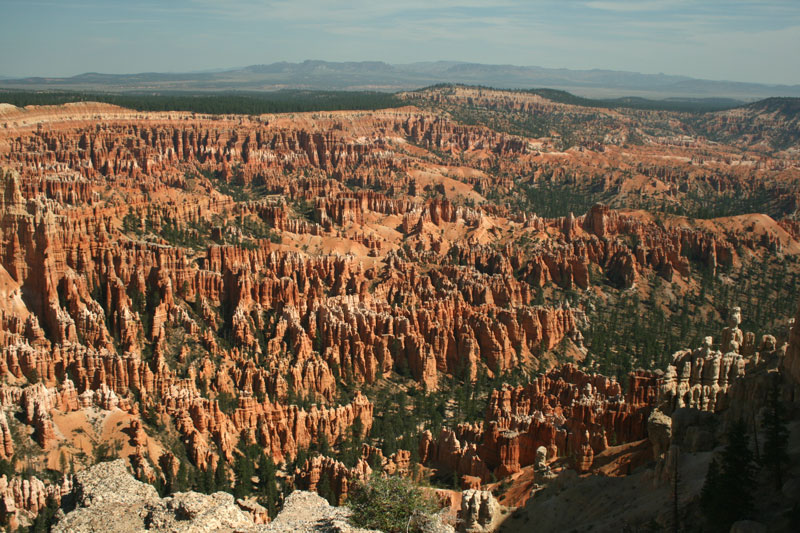 Closer up.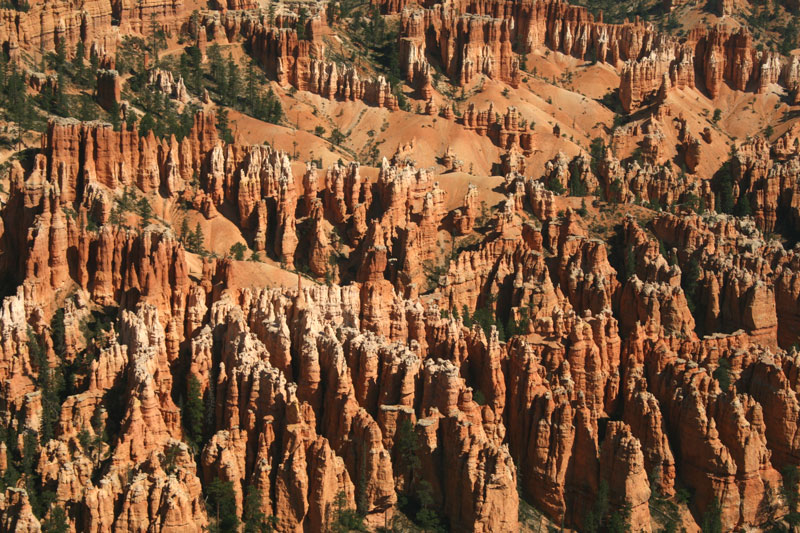 Bill in front of a grotto formation.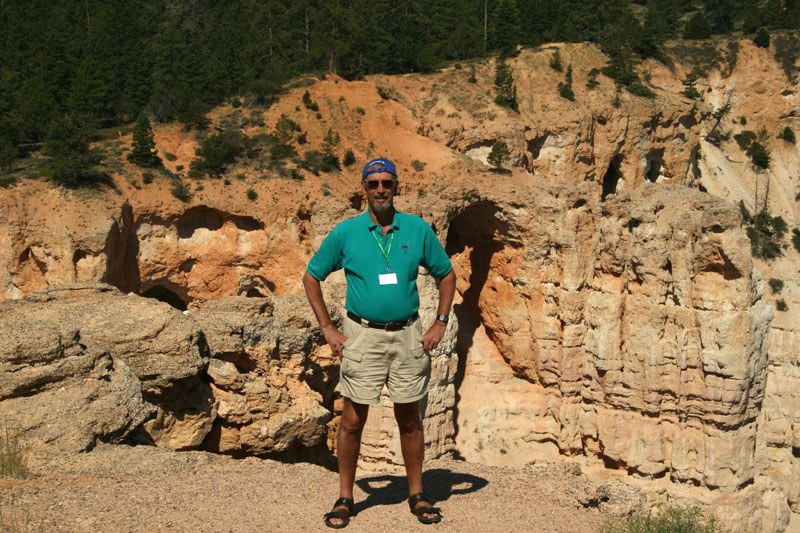 Judy out on a ledge being photographed by Pat.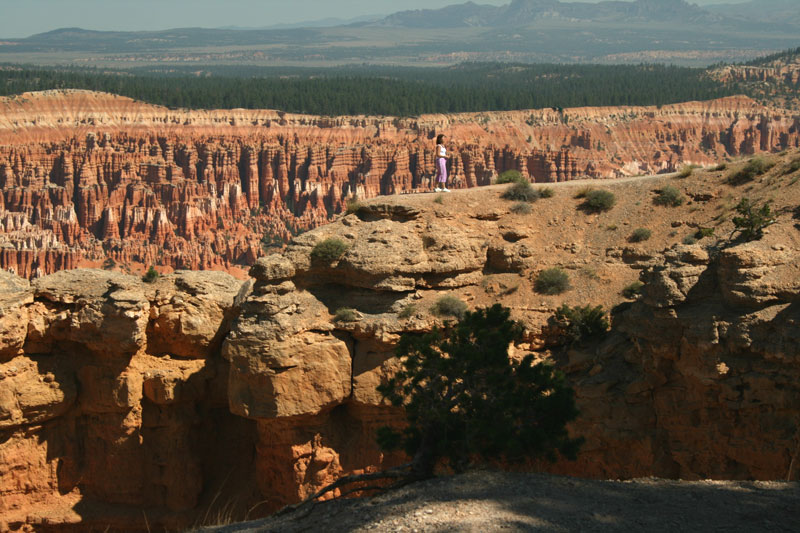 Nancy walking along the narrow winding rim trail.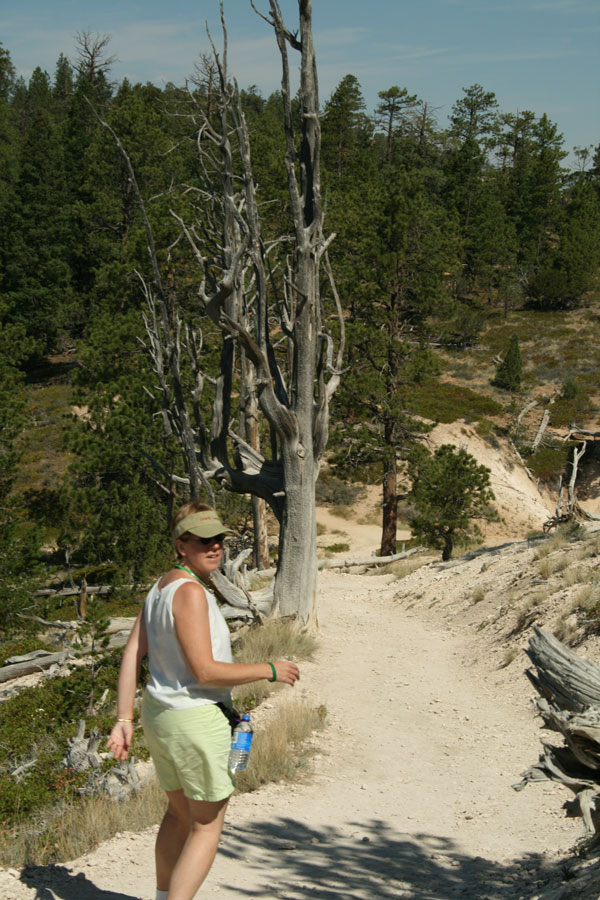 Pausing for a closer look over the edge. [No guard rails here, folks.]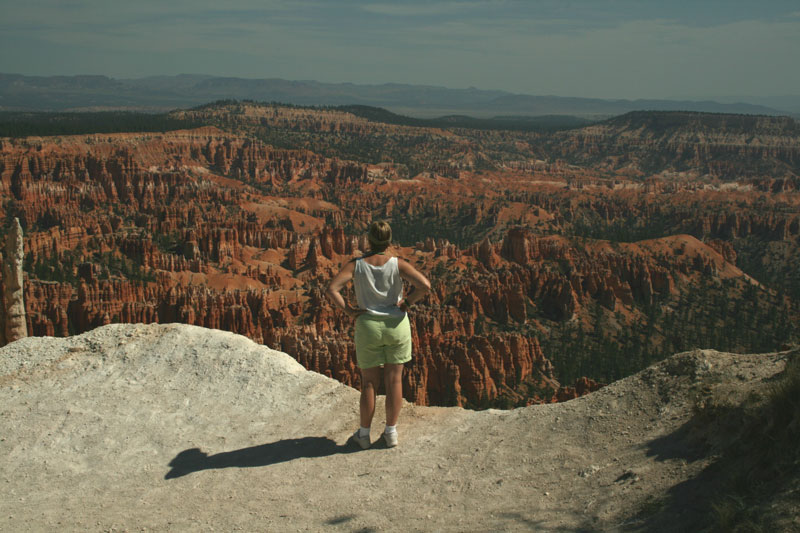 Hoodoo ... hoodoo you think you're foolin'?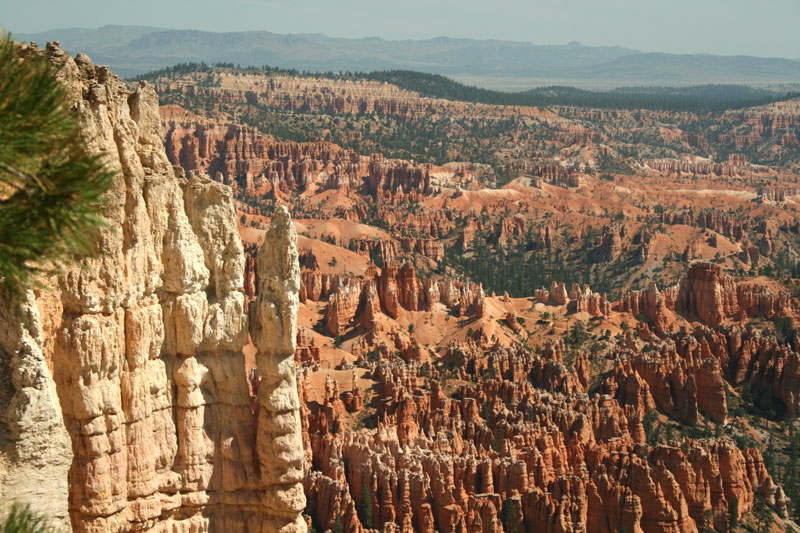 Amazing colors and formations.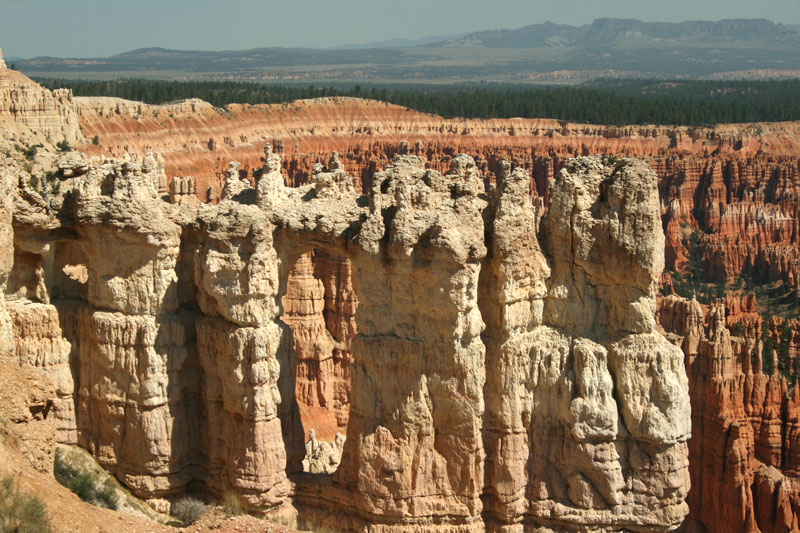 The white hoodoos are calcium carbonate instead of the red sandstone.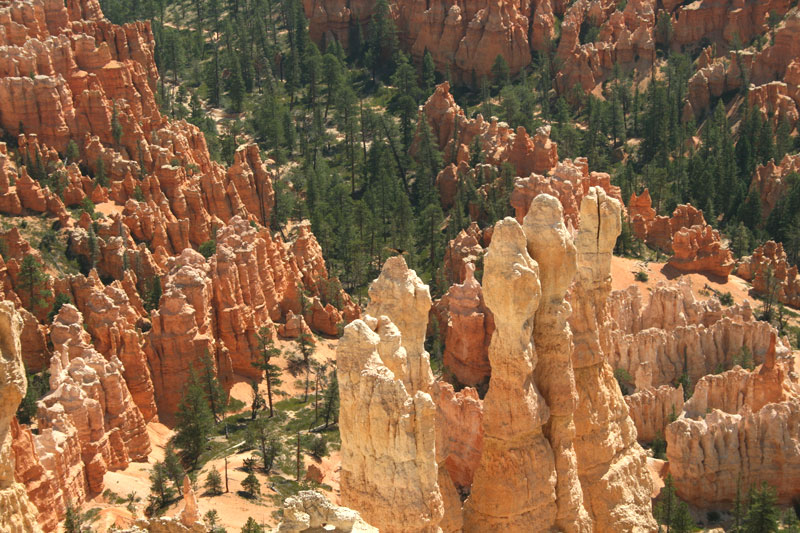 Can you see the two crows.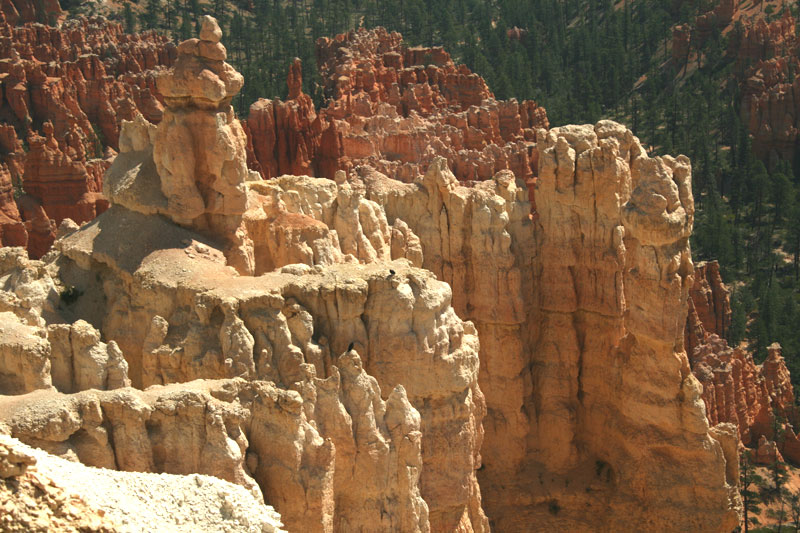 The long ridge on the right is called a "fin." It will eventually erode into hoodoos.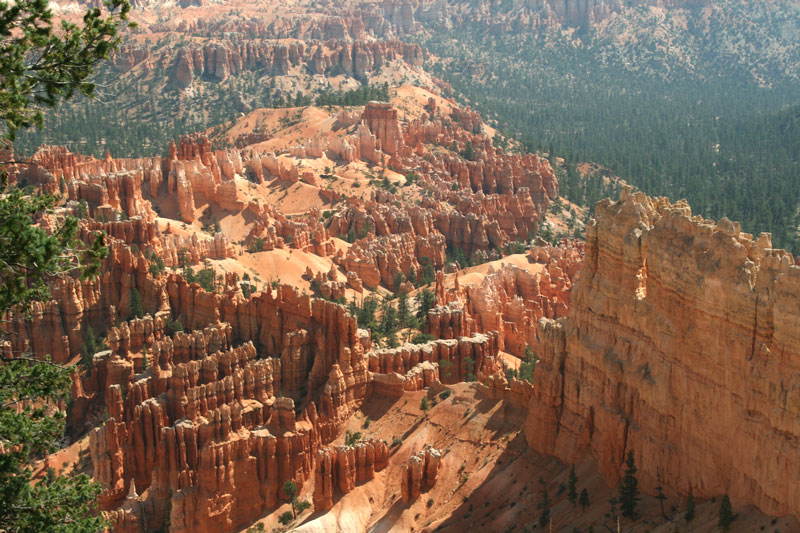 More pics of Bryce Canyon and Salt Lake City on Page 2.