Day 10 - Grand Tetons and Yellowstone (page 2)
On our way to Canyon Village we saw an elk resting near the river.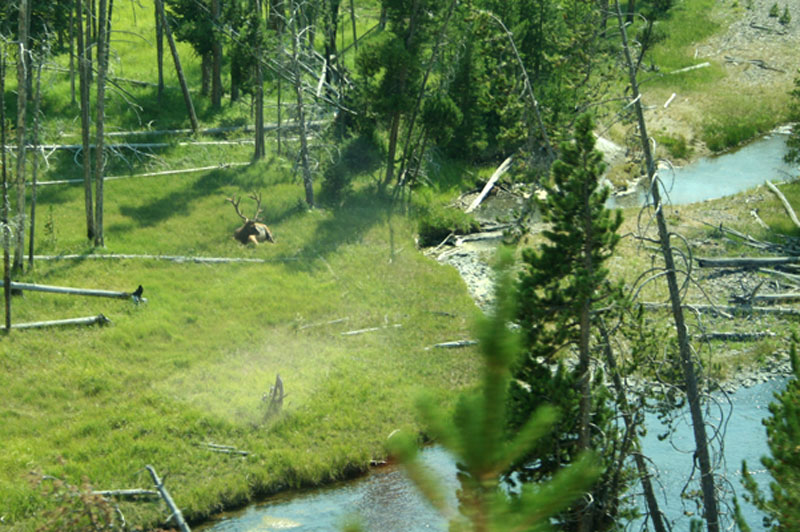 We stopped to have a look at Gibbon Falls.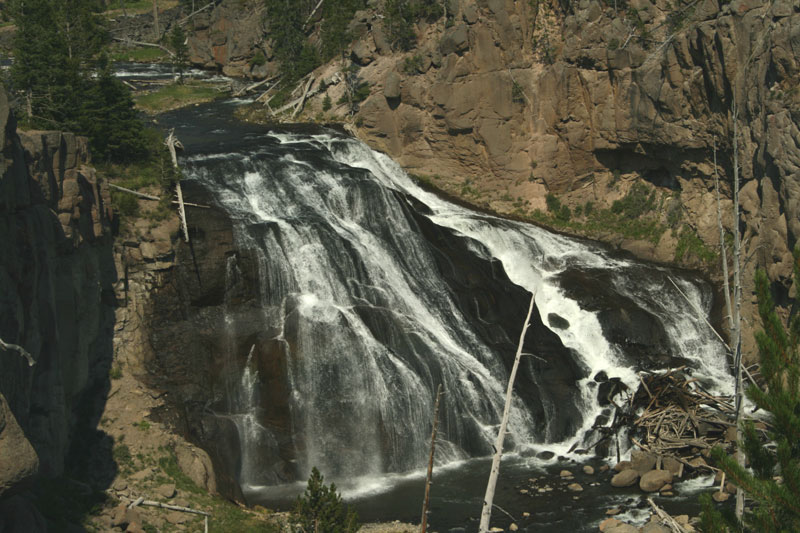 Arriving at Canyon Village, we took a short walk along the rim trail. We quickly understood why they call this the Grand Canyon of Yellowstone.
The Yellowstone River runs through the canyon.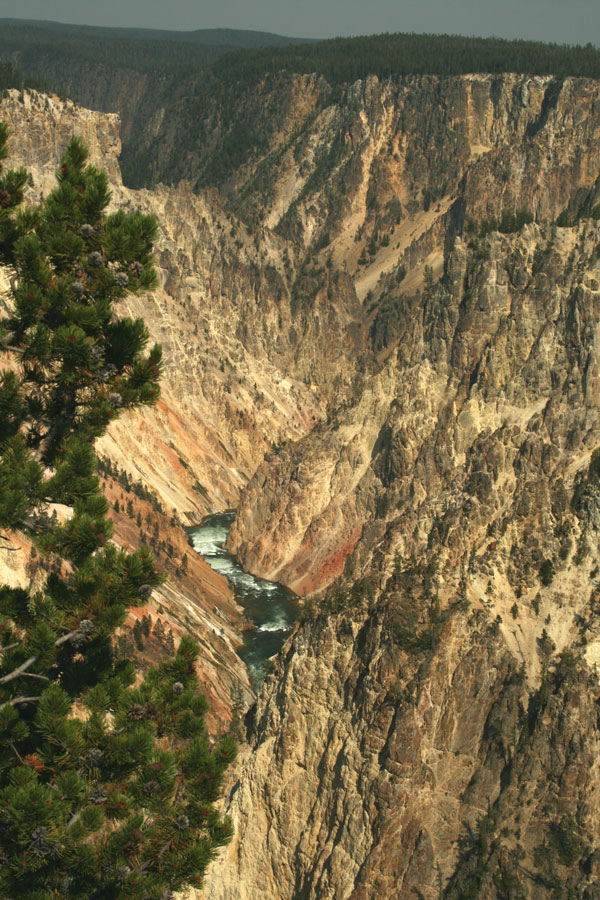 More of the canyon walls and rock formations.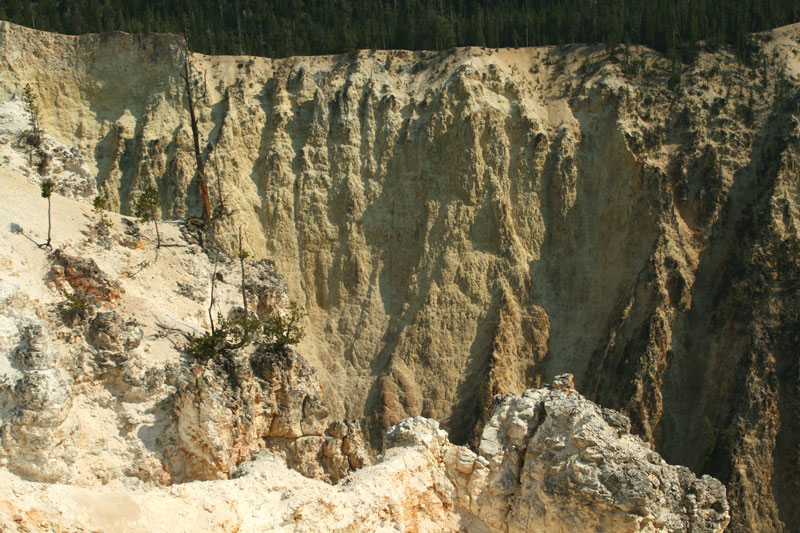 Another canyon view.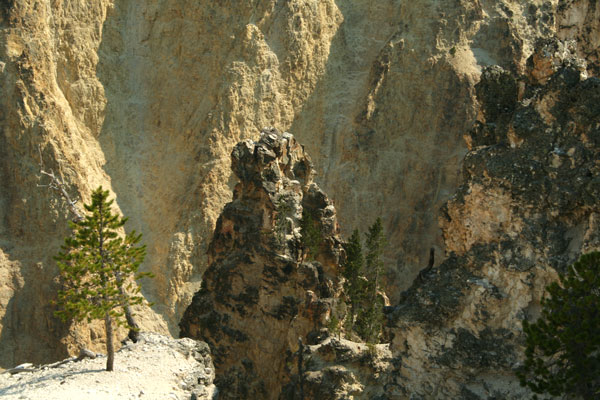 This pine tree must have had some trouble taking root.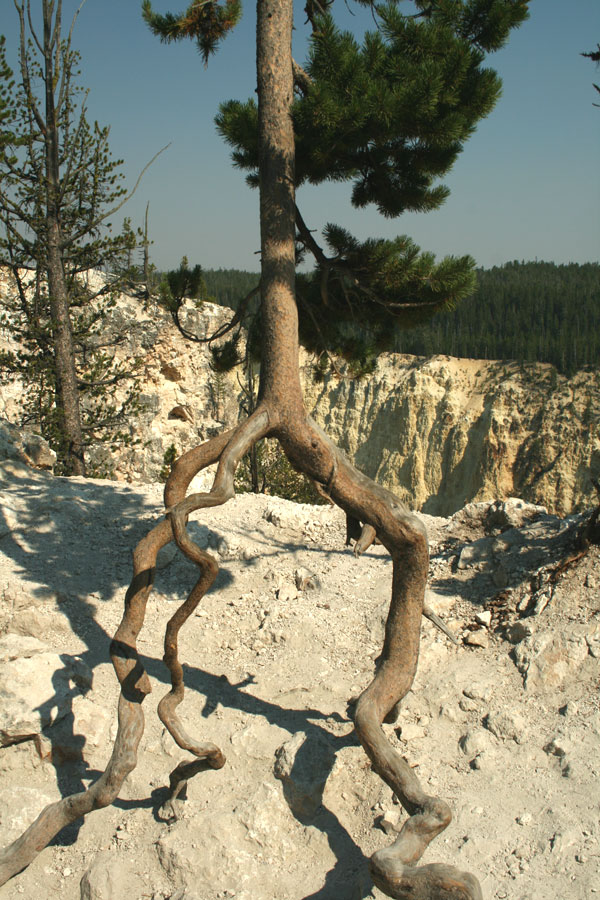 Yellowstone Falls.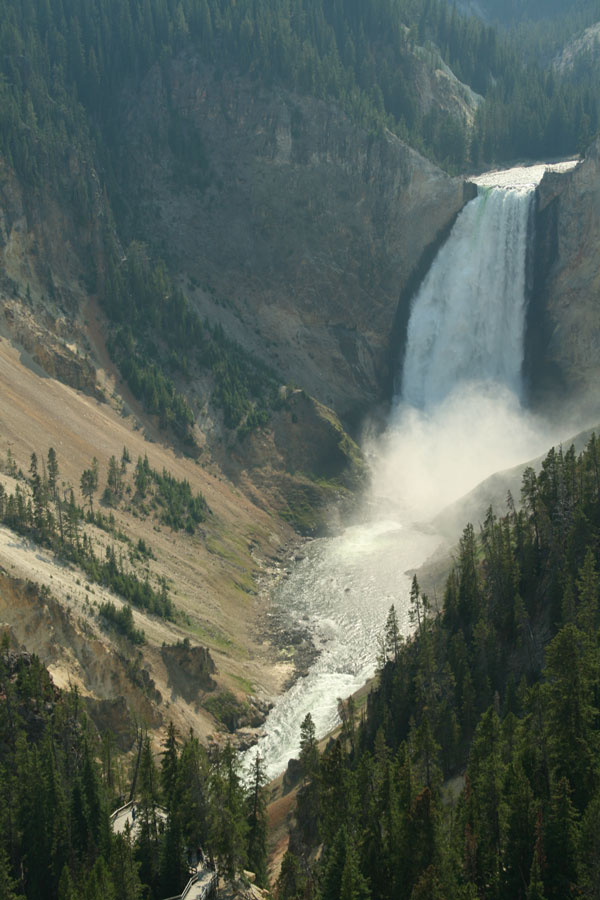 Heading back to Jackson, we saw bison along the side of the road.
We even saw bison in the middle of the road.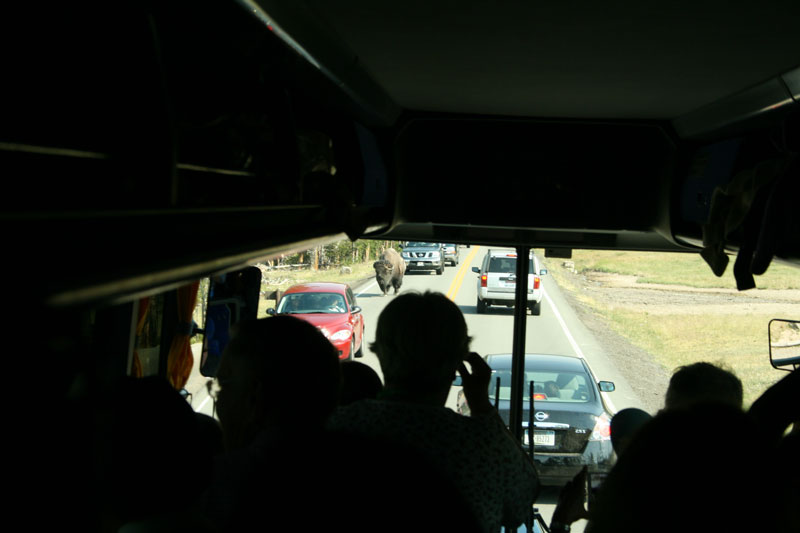 This bad boy was stopping traffic and he looked like he could care less. Notice the trees where the bison have rubbed the bark off while they scratch their back and sides.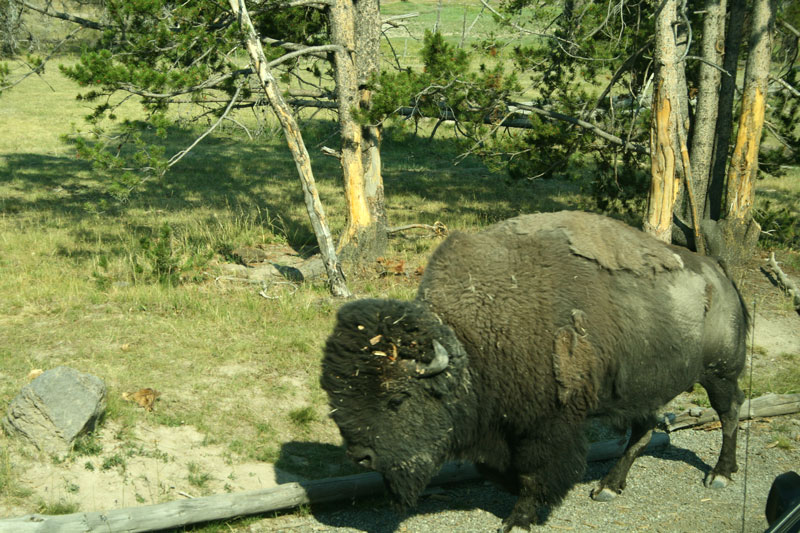 Later ... "I think I see a bear," someone shouted out on the bus. Sure enough, a moma bear and her cub came out of the woods, foraging for food. Russ turned the bus around and stopped. The two bears came across right in front of our front bumper.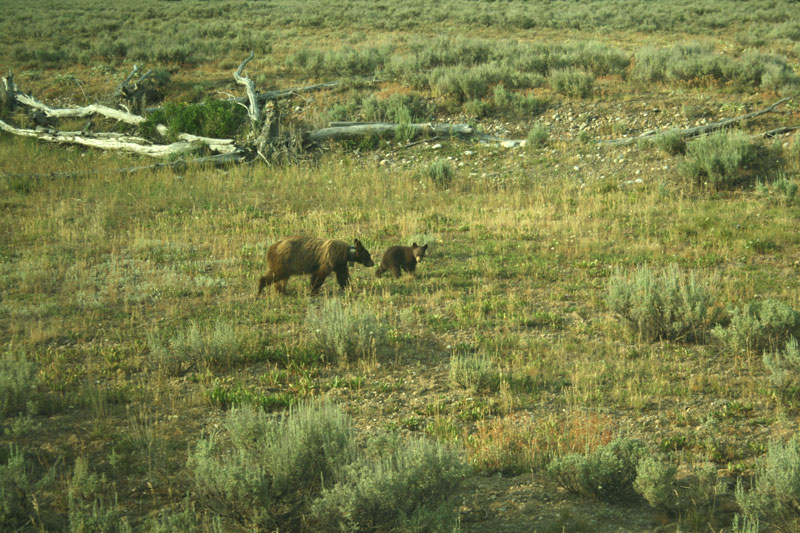 We returned to Jackson, where Nancy and I decided to forage for food too. Here's what Nancy found at the Old Town Grille & Fish Market. It's called "Salmon Ring of Fire." Better than nuts and berries any day!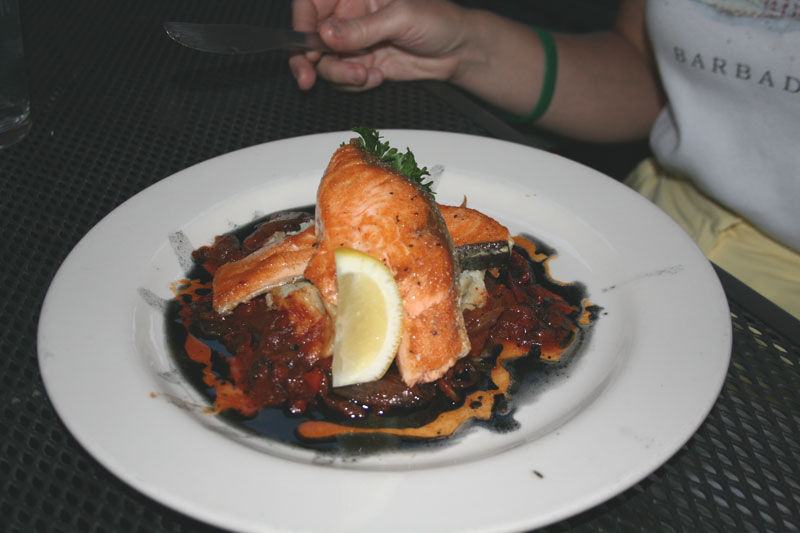 Bill had Cajun Catfish and Red Beans & Rice, but ate it too fast for a picture to be taken. The next day we were scheduled to float the Snake River in a raft on Day 11.