Day 10 - Grand Tetons and Yellowstone (page 1)
On Day 10 we drove north of Jackson toward Yellowstone, and were treated to a great early morning view of the Grand Tetons off to the west, just beyond the Snake River.
Bill and Nancy.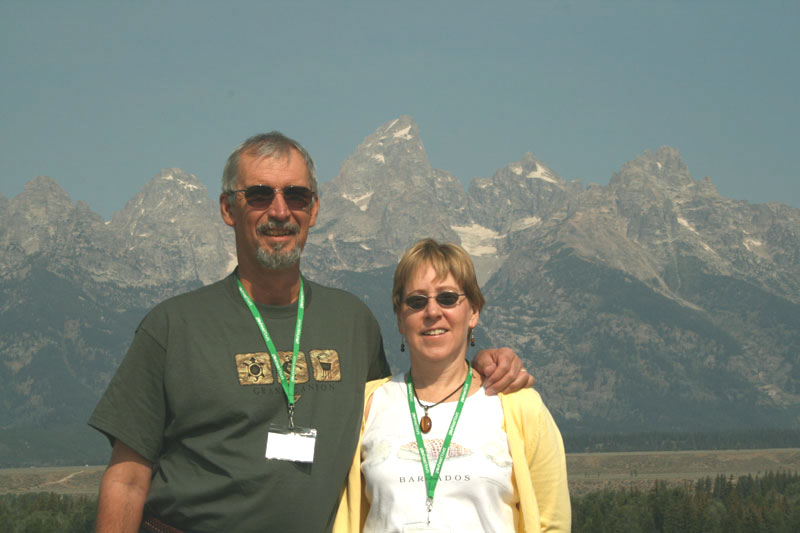 Everybody but Phil, who was taking the picture.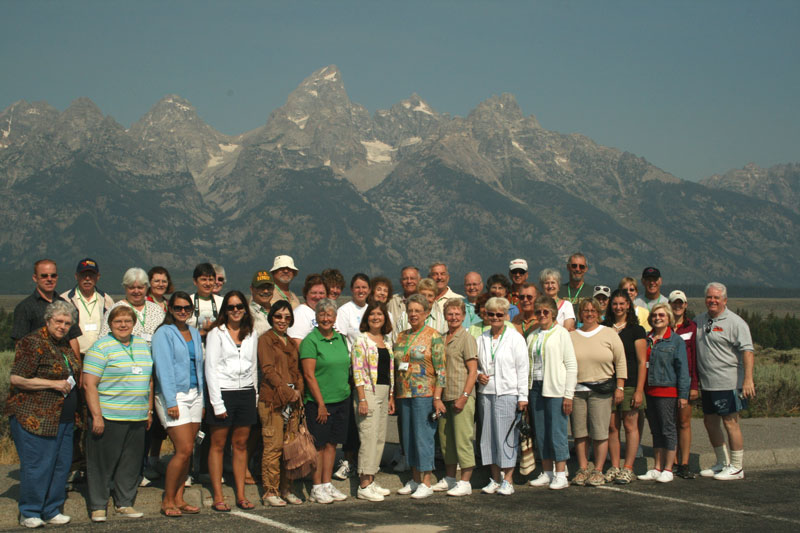 We got our first view of geothermal activity at the West Thumb (of Yellowstone Lake) Geyser Basin. We had to walk on the boardwalks because the ground itself was hot and the pools of water were close to boiling hot.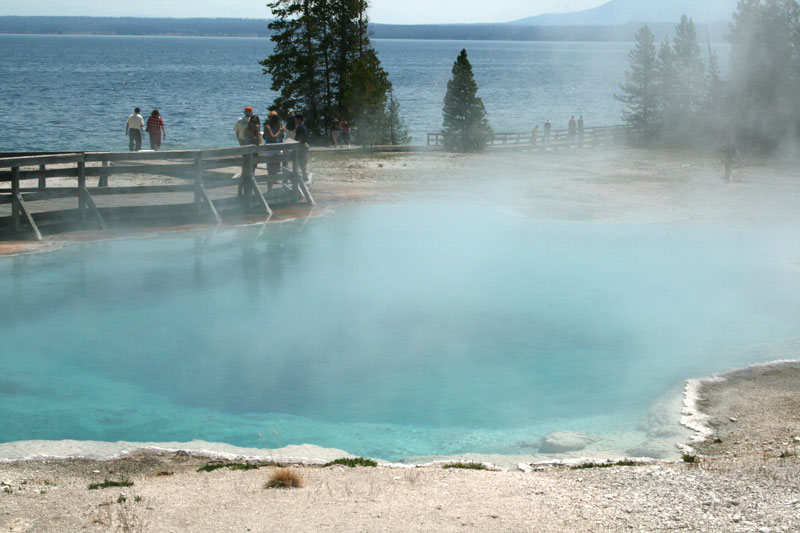 That's not snow on the ground. The different colors are caused by several varieties of bacteria, each of which has a temperature that it especially likes.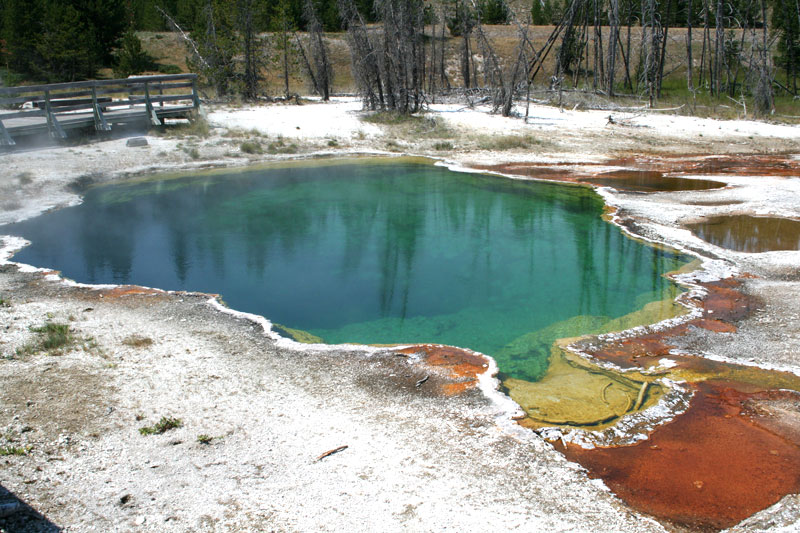 The red and orange bacteria must have really liked this stream into the lake.
A deep, hot pool.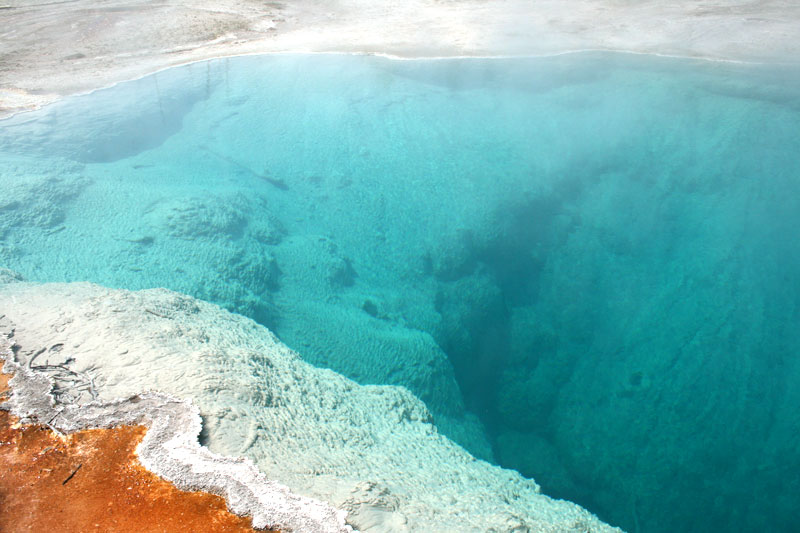 Phil, Wayne, and Judy.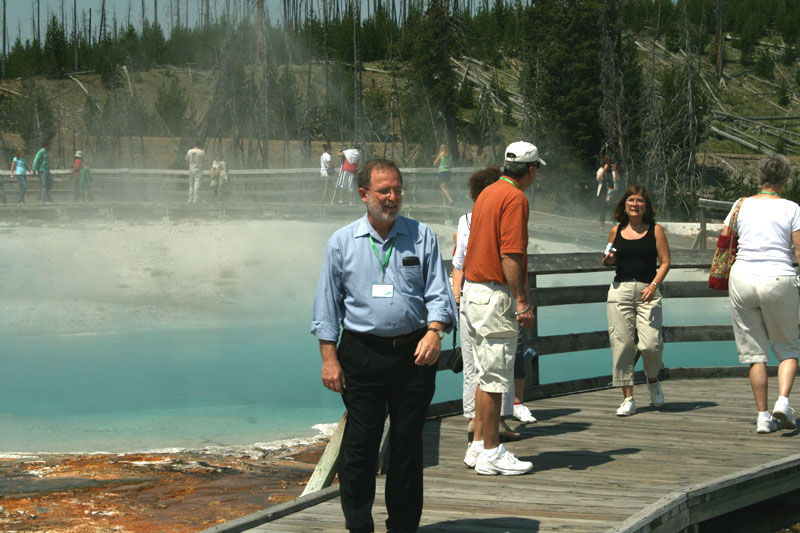 Another hot pool.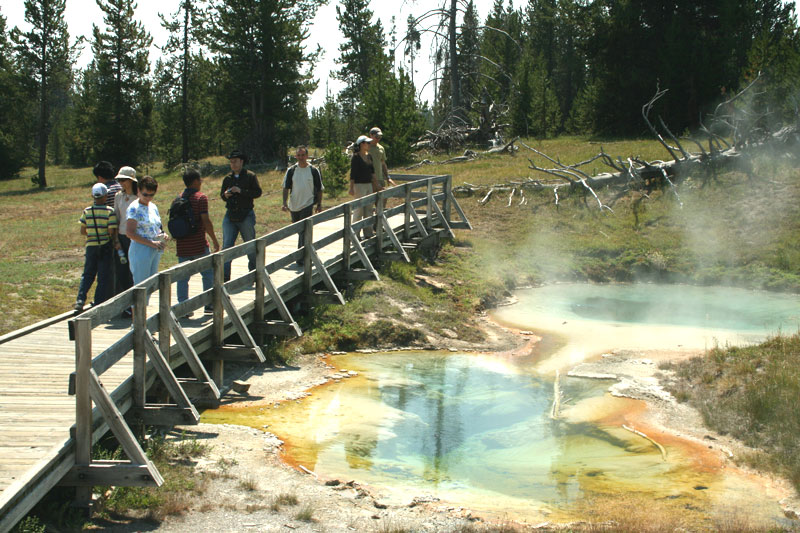 Boiling mud pots!!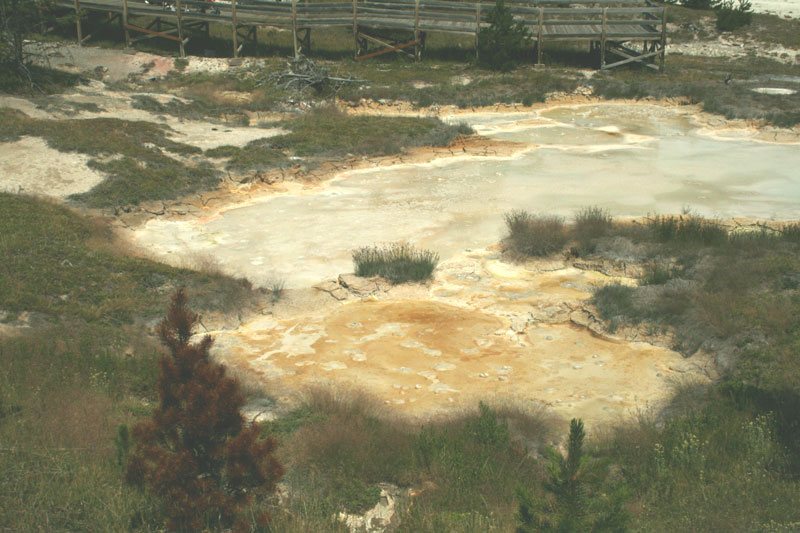 We left this geyser basin and headed for the granddaddy of all geysers, Old Faithful. We grabbed a quick lunch and walked over because, well, Old Faithful was right on time.



Old Faithful blows for a couple minutes, then takes a rest for about an hour and a half. It was fun while it lasted.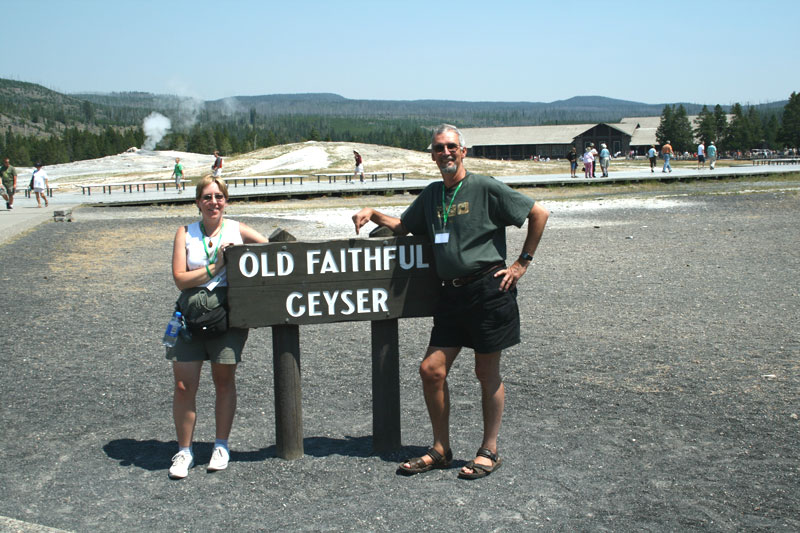 Our next stop was Fountain Paint Pot, part of the Lower Geyser Basin. You have to stay on the boardwalk here too. The ground and everything around is hot, hot, hot!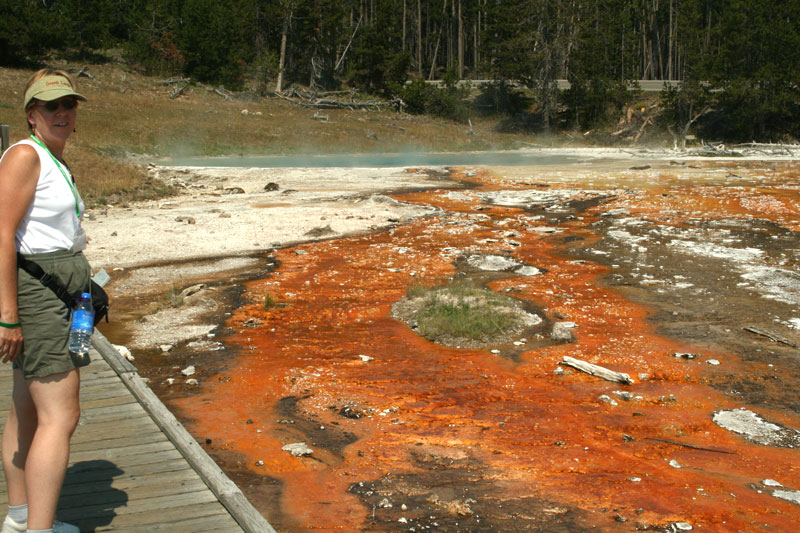 Bubbling, boiling, mud pots in the ground.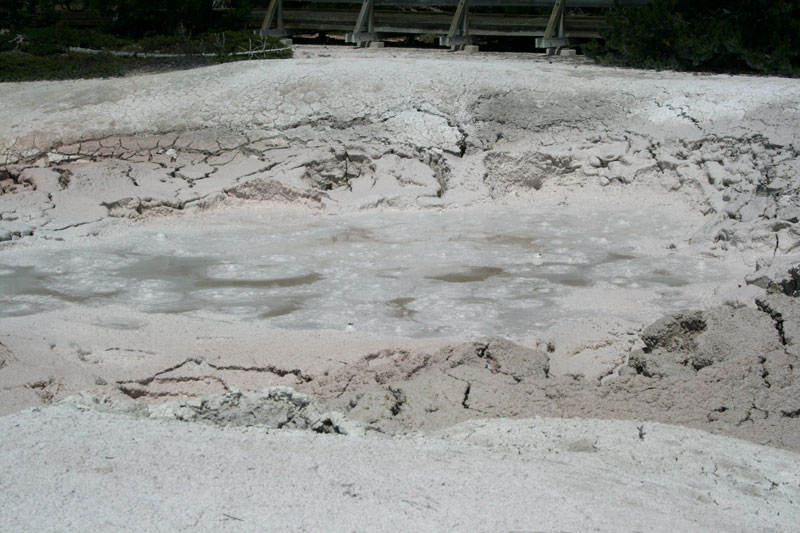 Fountain Geyser.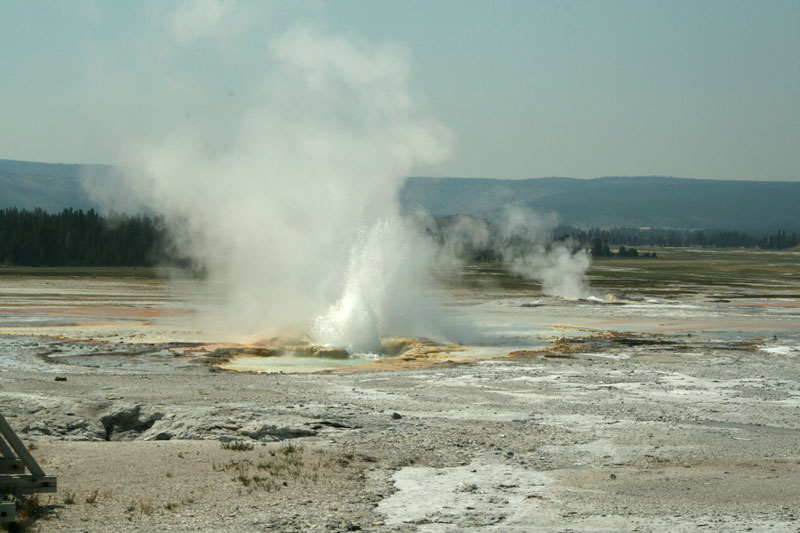 Fountain Geyser and Bill with proof we had eaten well on our trip.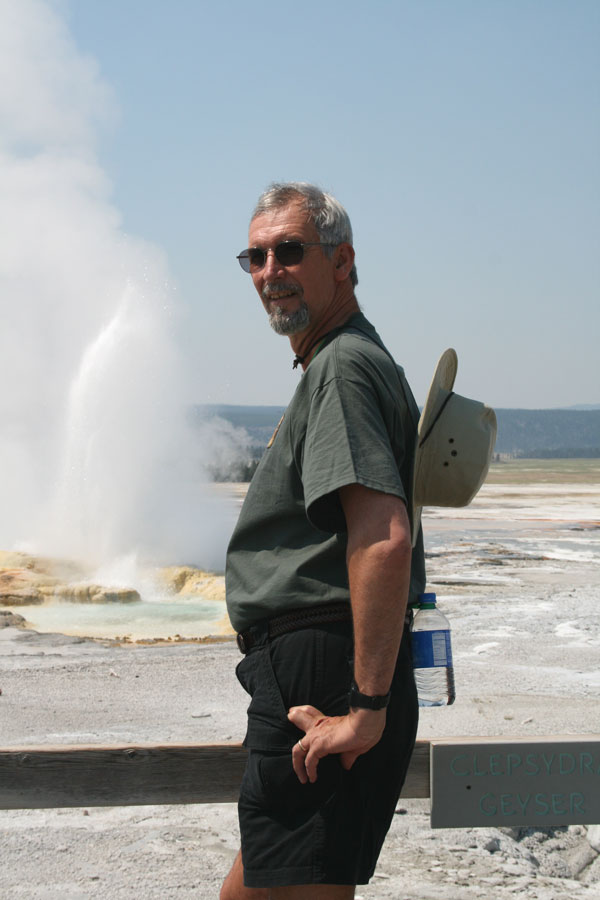 We got back on the road and headed toward Canyon Village, the Grand Canyon of Yellowstone. Pics from there are on Page 2.