Day 11 - Snake River & the Bar-J Ranch
This was our last full day of the tour. We had the morning on our own, then drove out of Jackson to the Snake River, passing some local spots along the way. Here's one of the main streets.
We passed the town square.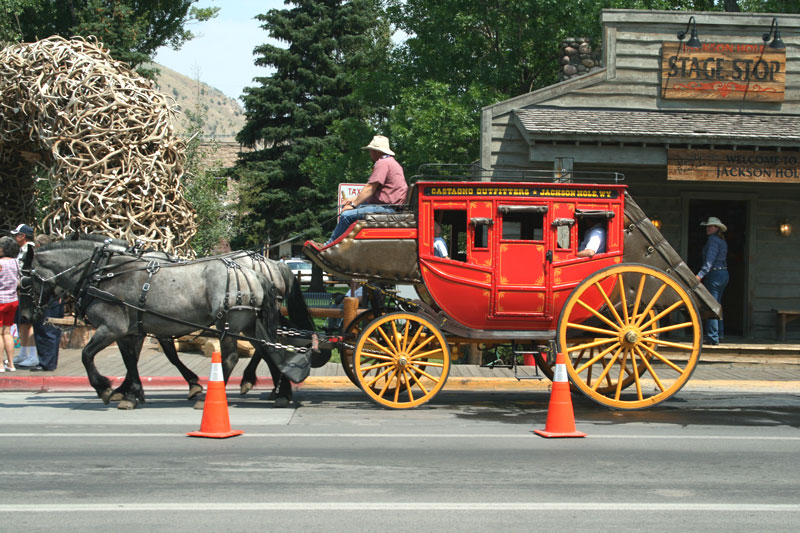 Arriving at the river, our raft guide Andy gave us the safety talk. Rule #1 - Try not to fall out of the raft. (The water is glacier fed and very cold!)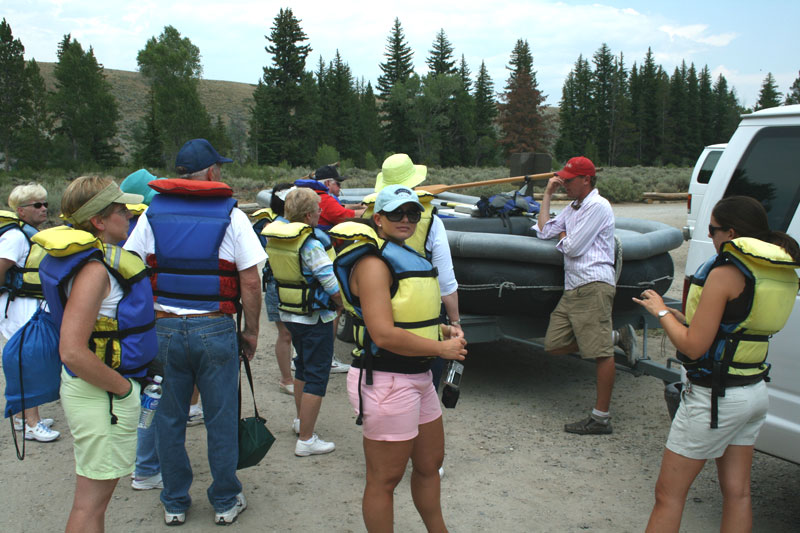 Half our group left on the raft ahead of us. Here they are loading up. Bus driver, Russ, on the right, went with us.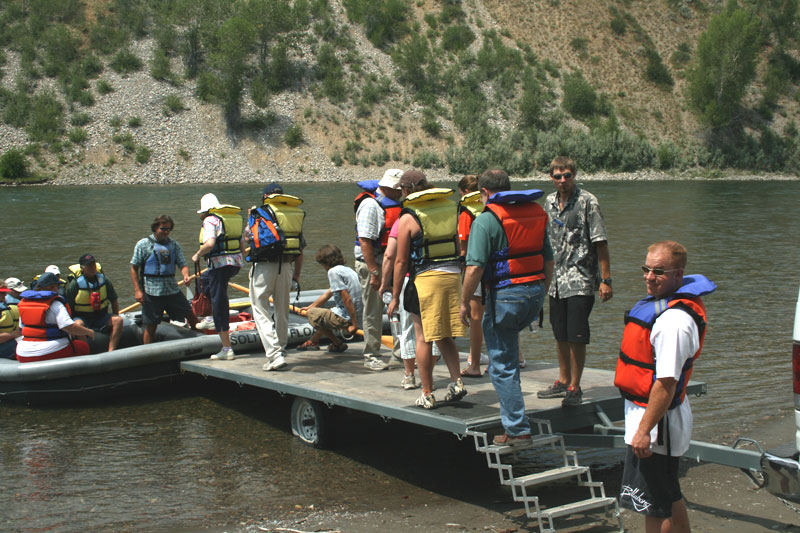 We boarded our raft and guide, Andy, steered us out into the current.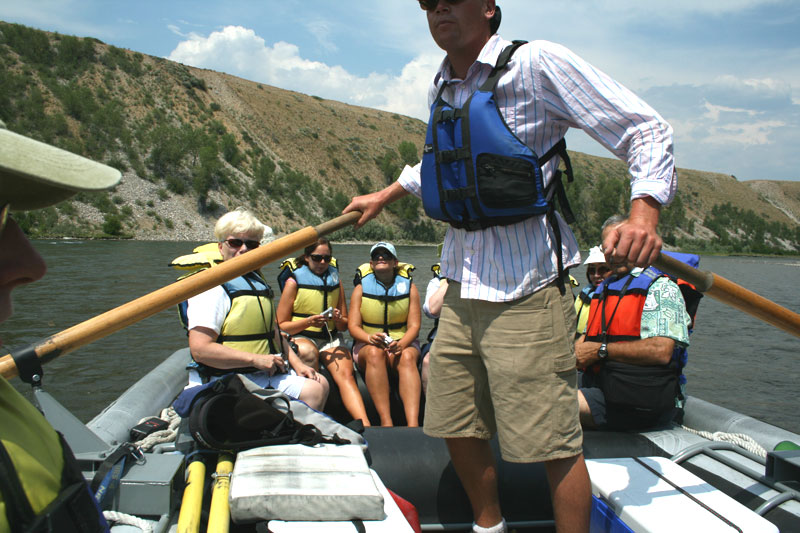 The Grand Tetons loomed near by.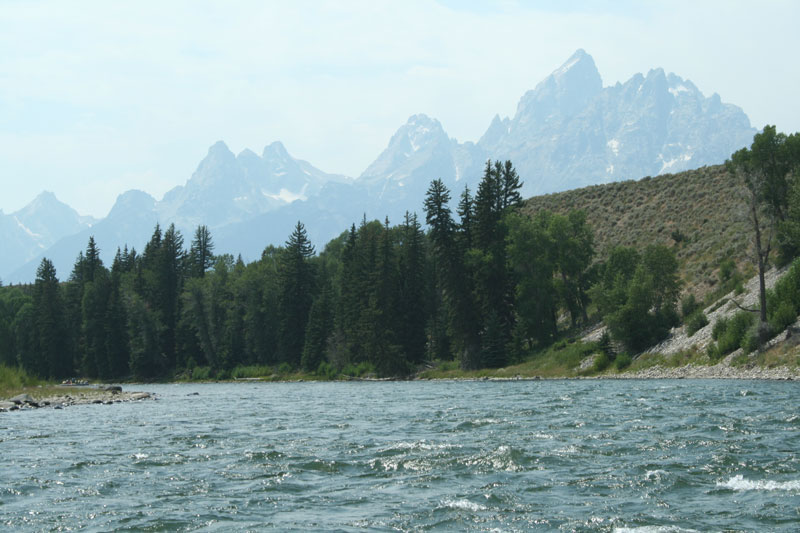 Bald eagle, way up in the top.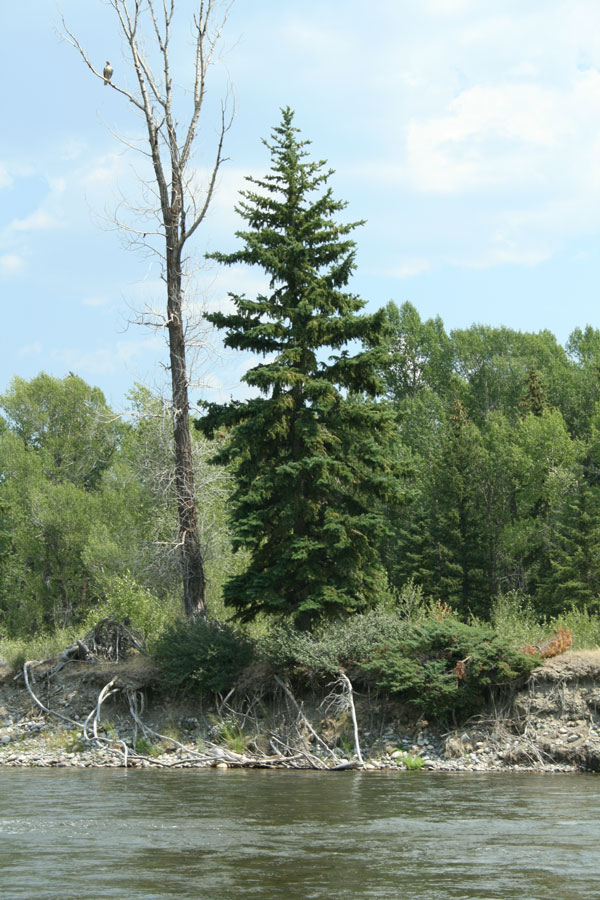 The happy couple - married 15 years. This was an anniversary trip for us.
Our friends, and raft-mates, Bob and Gail.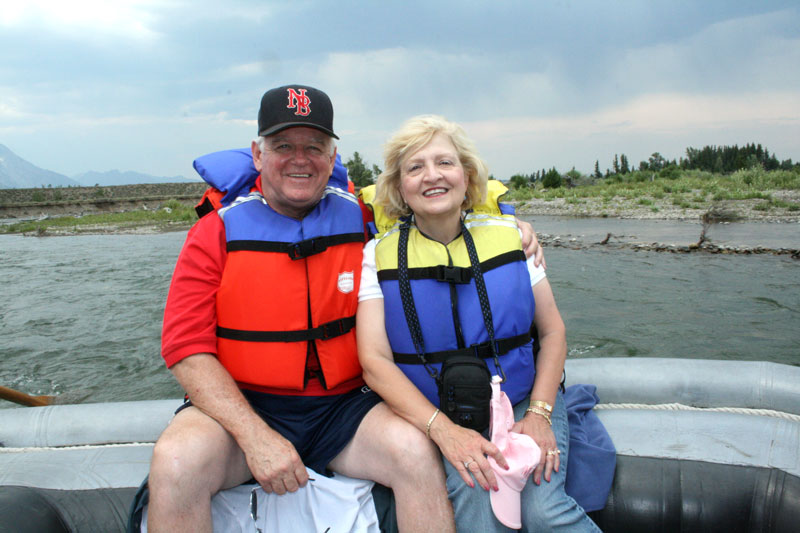 More friends, Pat and Charlie.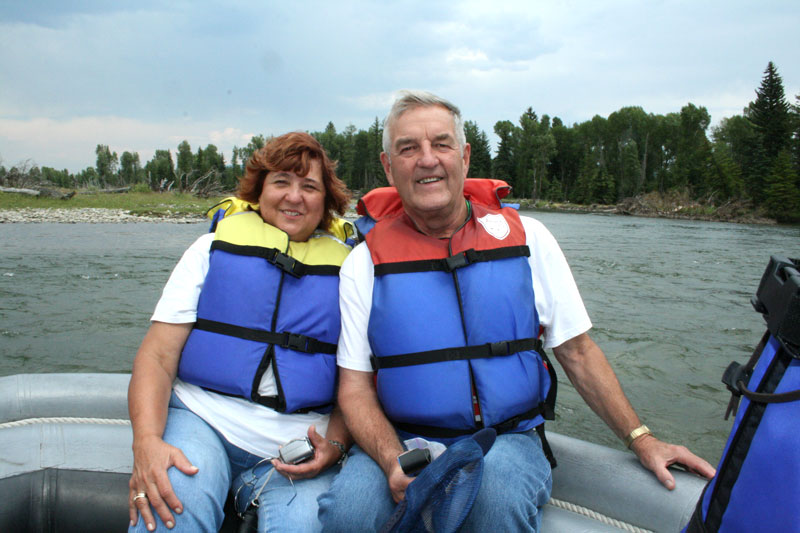 River bank and the Grand Tetons again.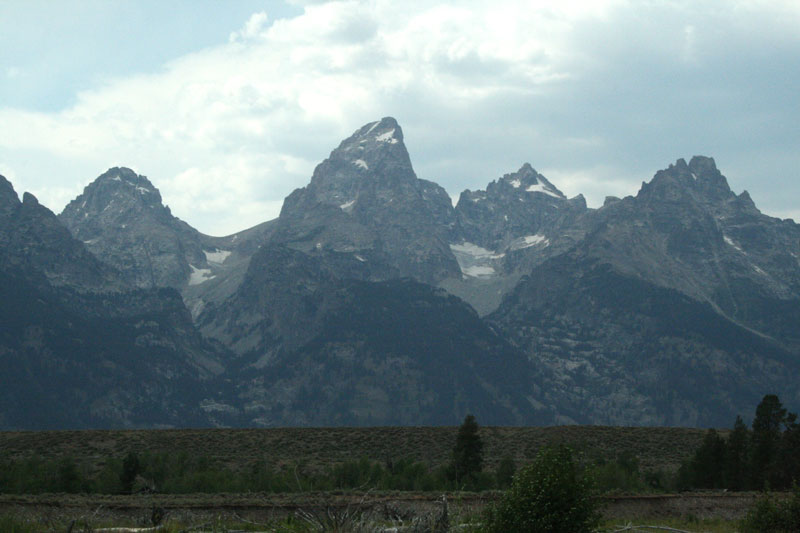 We went under a couple of leaning trees like these along the way.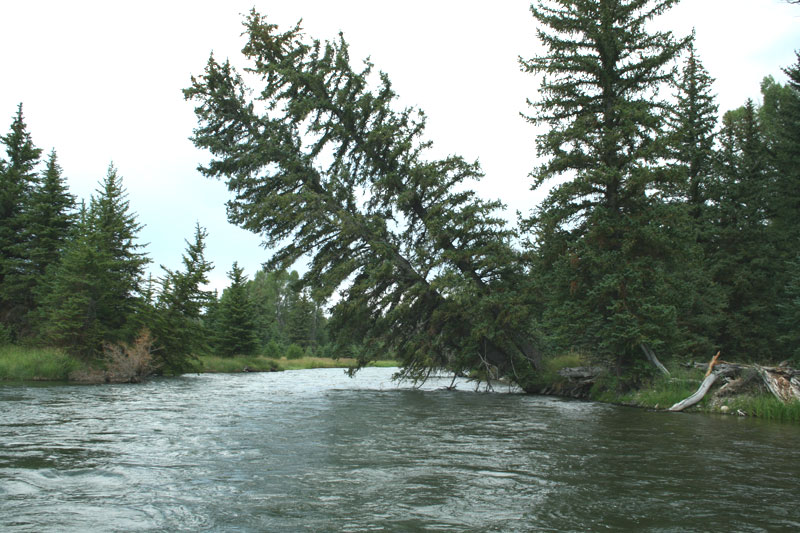 There were signs of beaver along the river bank.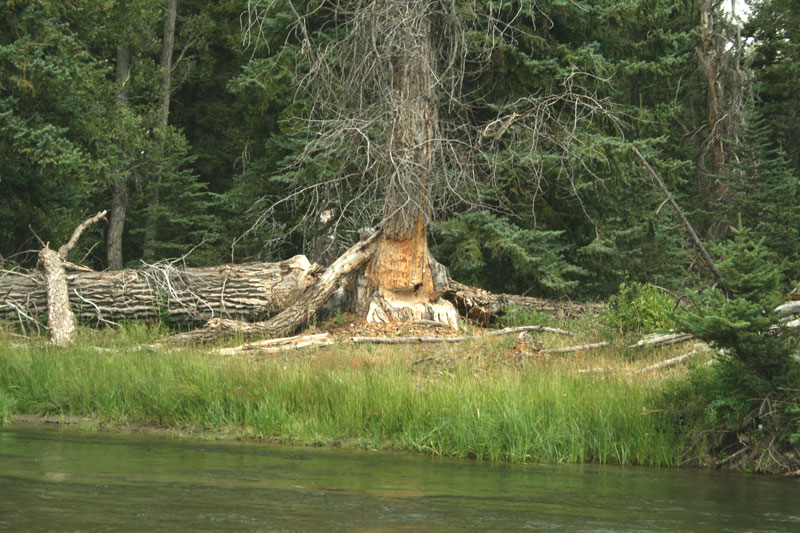 We were told there was a family of beaver nearby. Here's their lodge.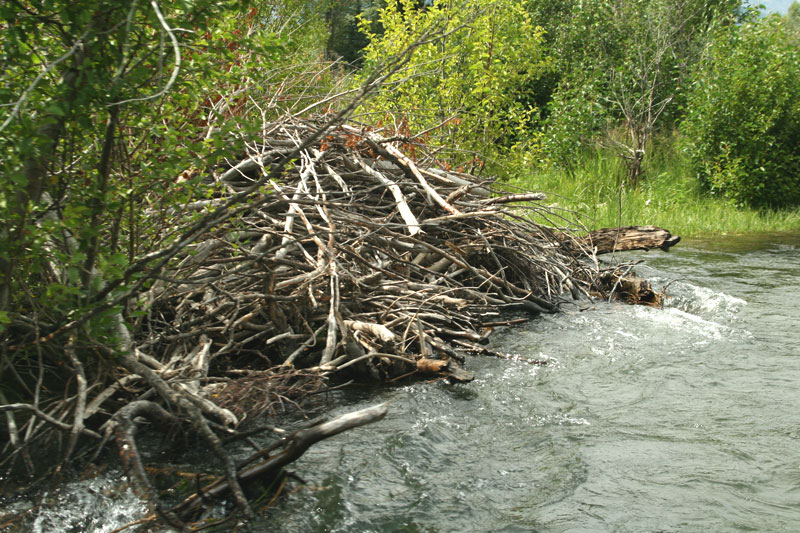 Here's the beaver family. The enormous male has been nicknamed Jabba.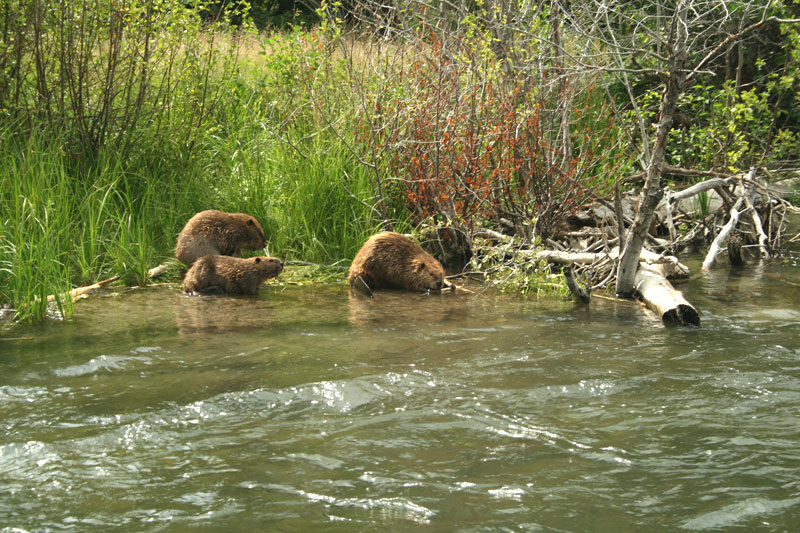 The clouds rolled in as Andy steered us to our landing.
We returned to Jackson, got cleaned up, then boarded the bus for our farewell dinner at the Bar-J Ranch just outside of town. One of the cowhands was already fixin' supper.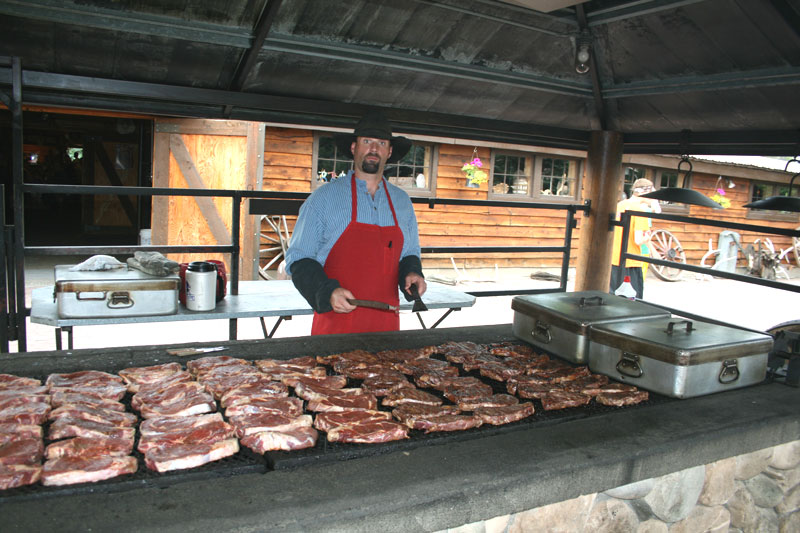 We toured the ranch grounds. Nancy wanted to be taken to dinner in style!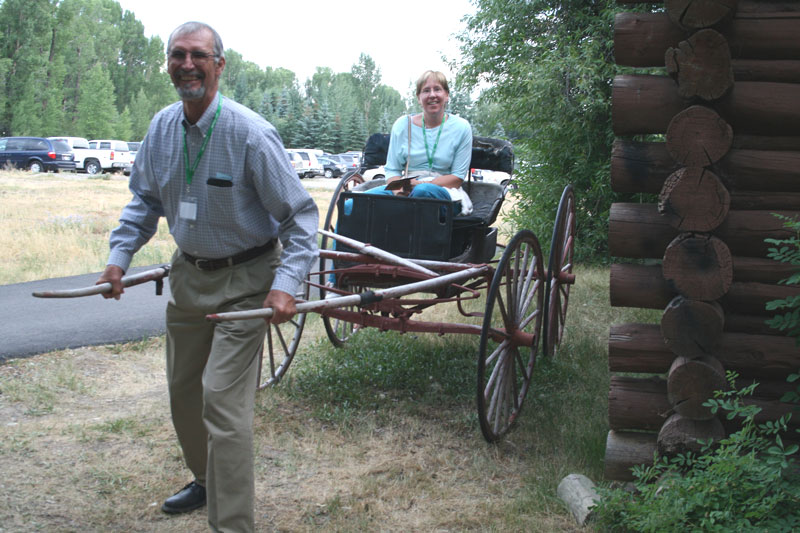 Gerry and Helene tour the grounds.
There was a small train ride for the young and young-at-heart. Here's 3 of our friends from the bus.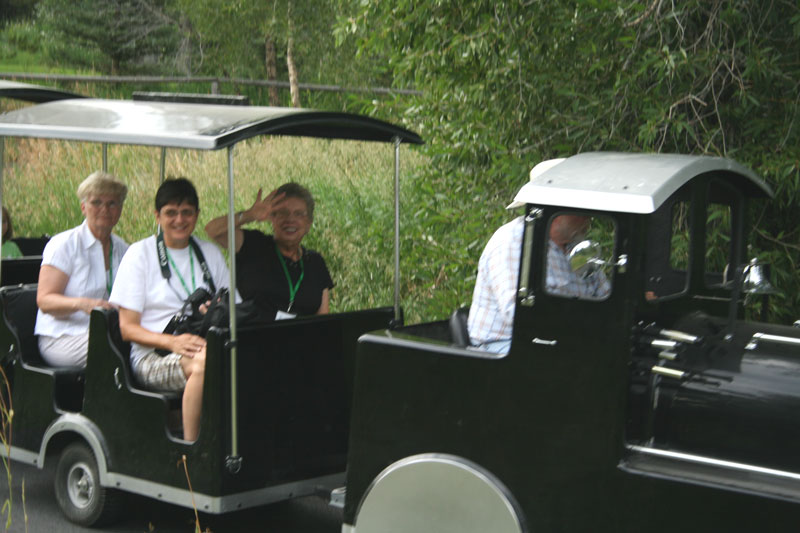 Our friends, Larry and Heather. I asked Heather to pose and she obliged.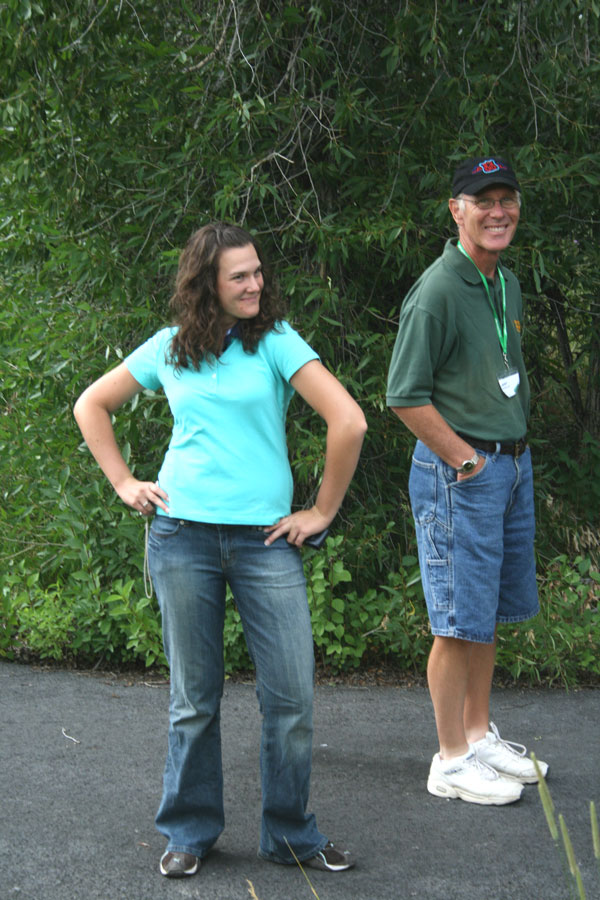 The Bar-J Ranch Hands put on a good show.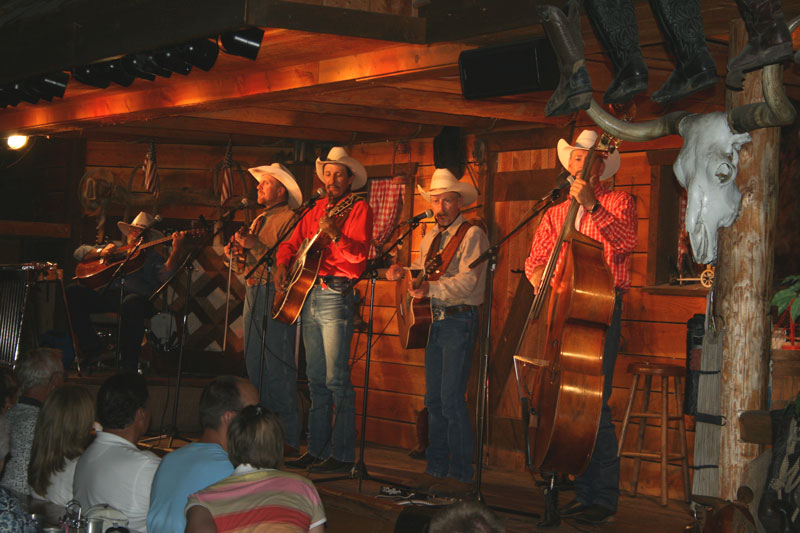 That was the end of our tour together with everyone on the bus. We were all disappointed our extraordinary trip had to come to an end. We all left our separate ways the next day, Day 12.