Day 12 - Jackson Hole -> Home
Going Home Day. Goodbye Jackson! By the way, the town is Jackson. The region the town is in is called Jackson Hole.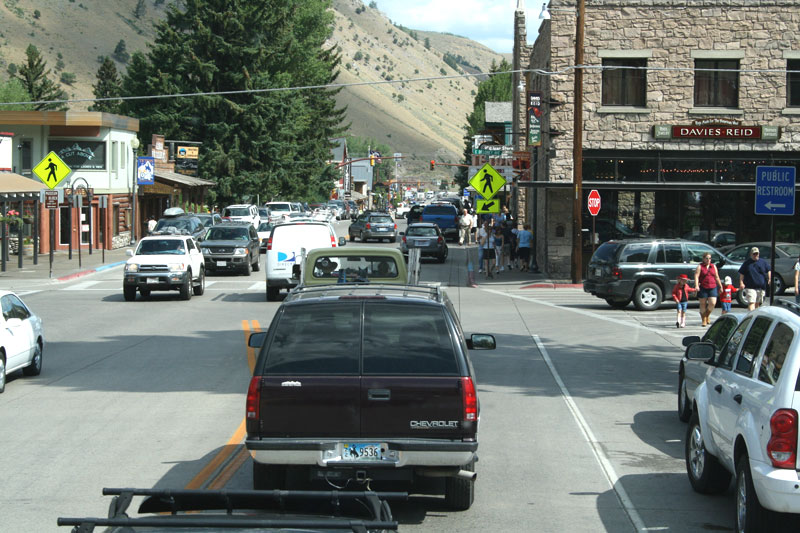 On the way to the airport, we passed the National Museum of Wildlife Art.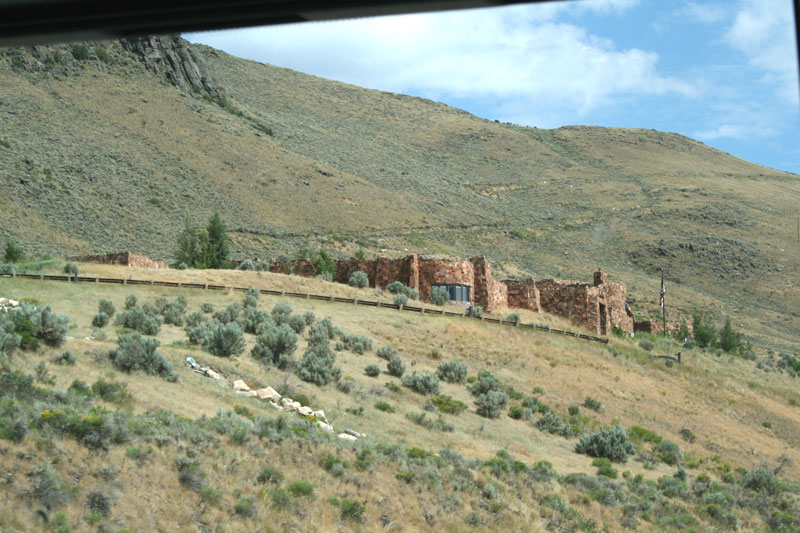 Our plane to Salt Lake was delayed, but we were not alone.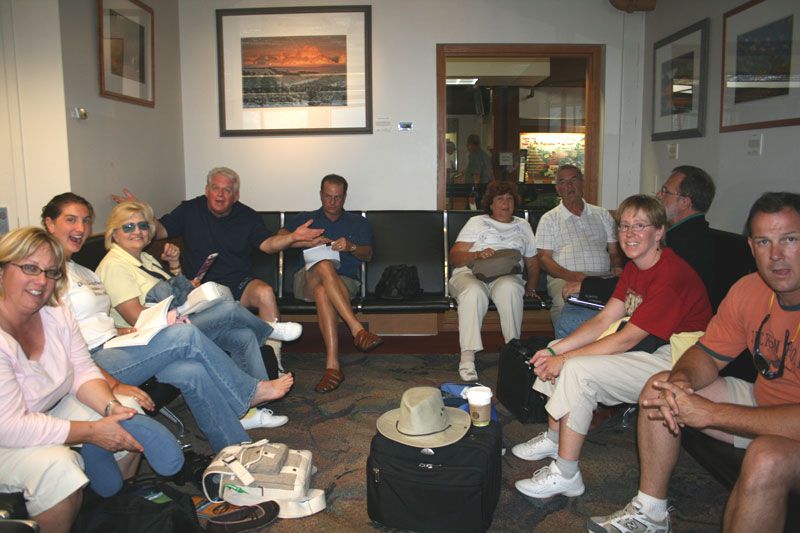 Gerry and Helene's plane to Dallas was also delayed.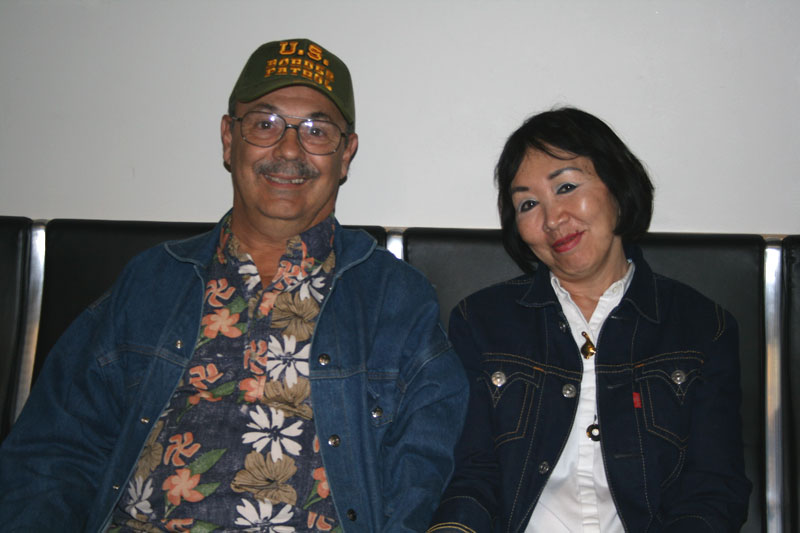 The Jackson Airport has 5 gates, and cannot be expanded.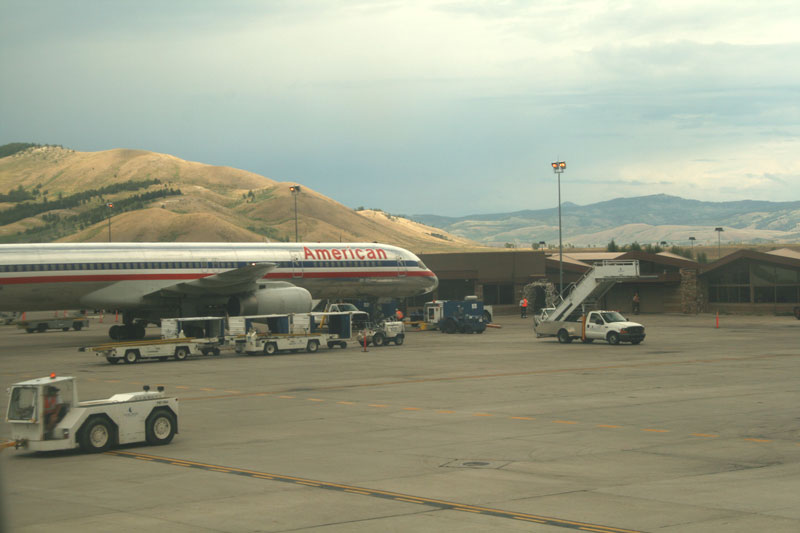 Finally, we're off, and say so long to the Snake River below.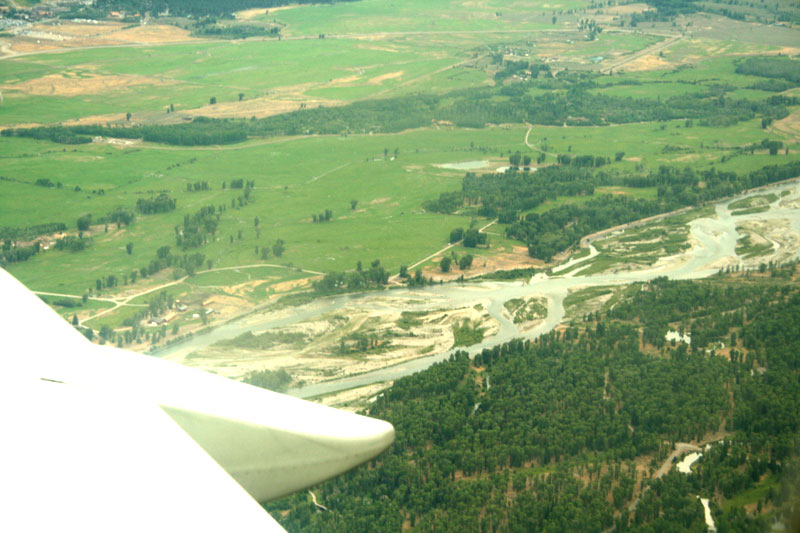 Nancy and I can't say enough nice things about this tour, our Tour Director, Phil Pesch, and GoAheadTours for putting the package together. It was just awesome! Hope you agree from looking at our photos.