Day 1 - Boston to Minneapolis to Calgary
Having spent Sunday night at a Sleep-Park-Ride hotel in Boston, we got up at 3:00 to catch the shuttle to Logan Airport for our 6:10 am flight to Calgary via Minneapolis. We had a 3 hour layover so we went to the Mall of America. There's an amusement park for kids in the middle of the mall.
There's a big Leggo display. All these structures are made of Leggos.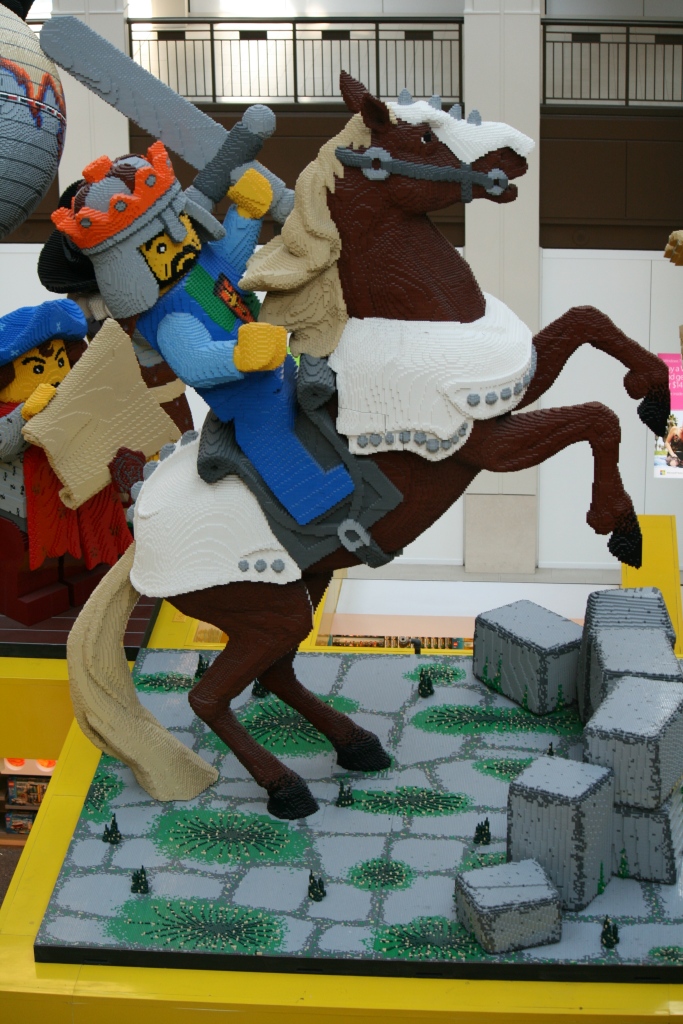 Leggo Caveman faces off with Leggo Saber Toothed Tiger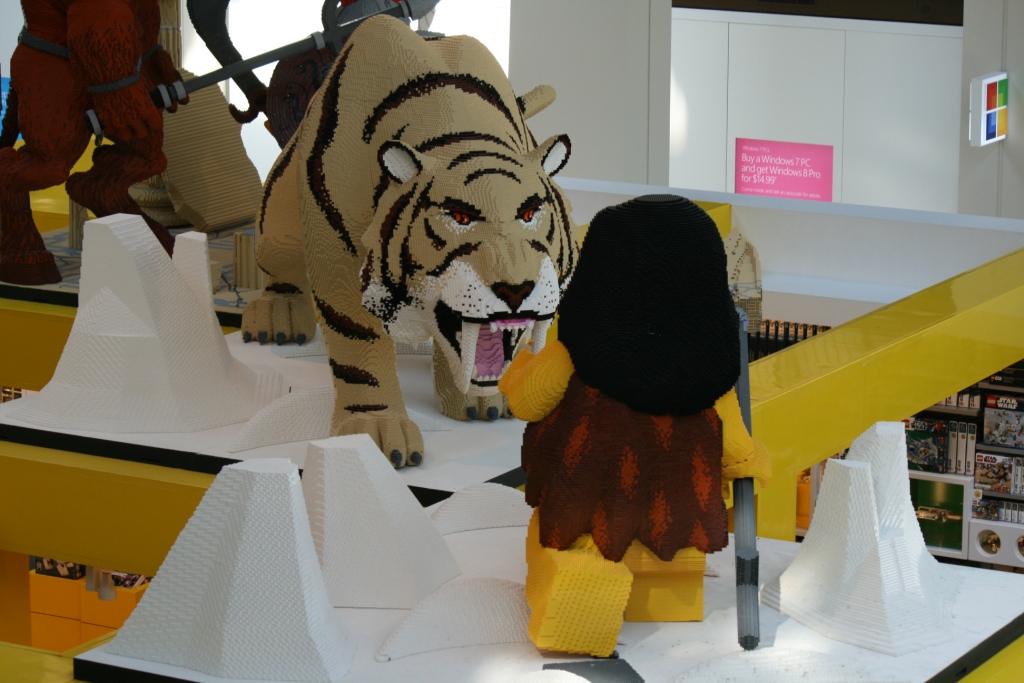 From Minneapolis we flew to Calgary. Our Go Ahead Tours guide, David, and bus driver, Roland, met us at Calgary Airport. David gave us a brief overview of our itinerary.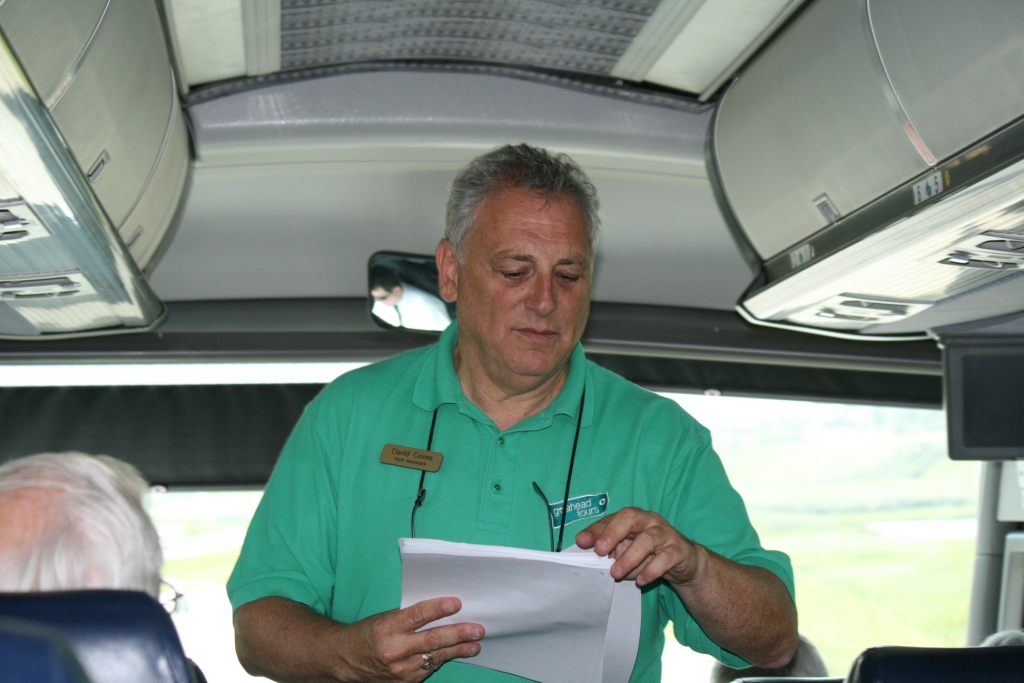 We saw some of the local sights on the drive to our hotel in Calgary. This is a Russian Orthodox church.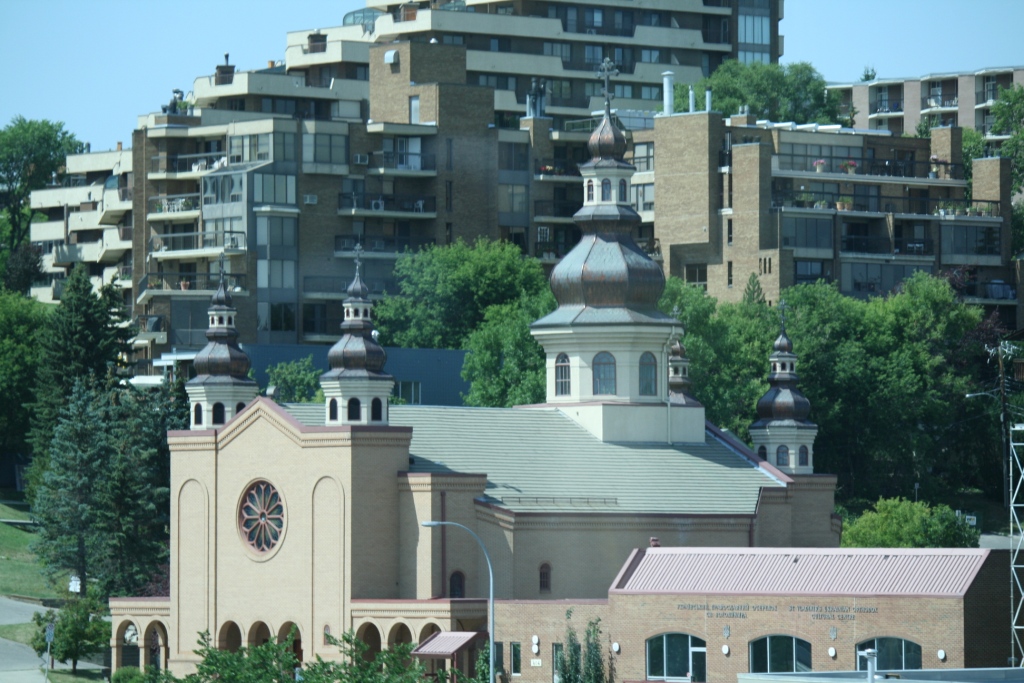 A drive through the city streets on the way to hour hotel revealed some interesting art work in the city. We weren't exactly sure what this statue expressed.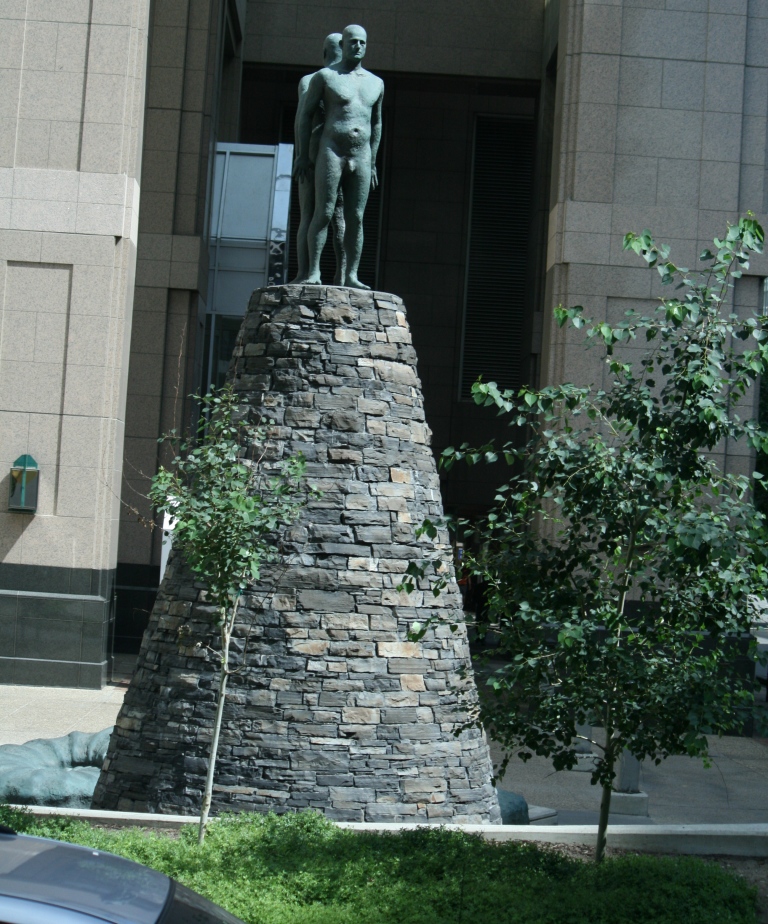 We checked into our hotel and took a quick stroll before dinner. This park, near the Bow River in the middle of Calgary, commemorates the Olympics that were held here.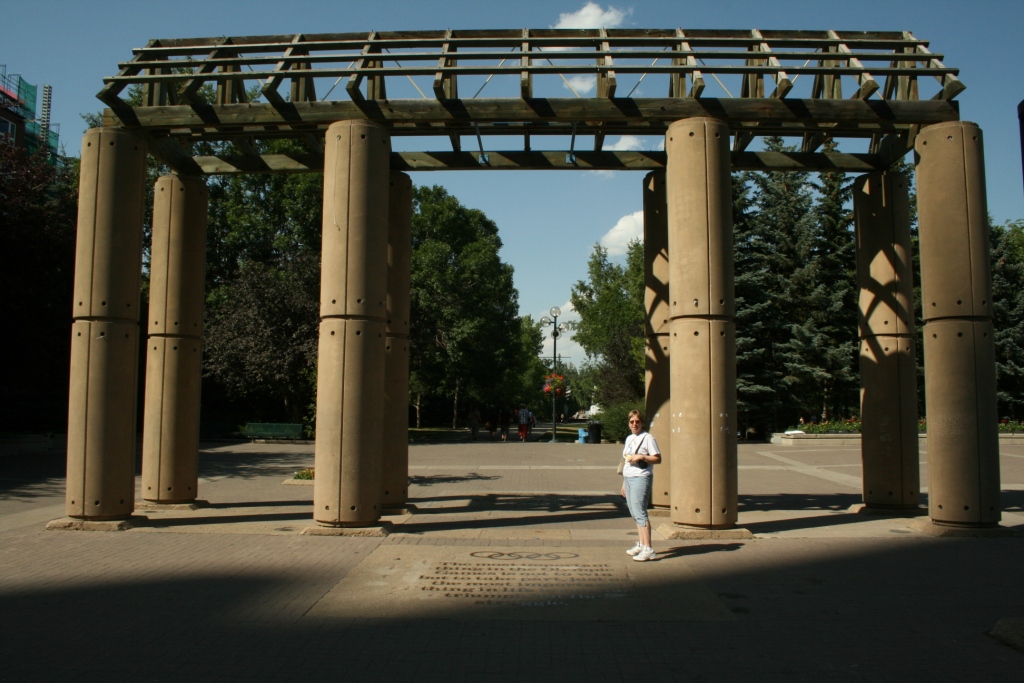 There are many beautiful, well maintained gardens in Calgary.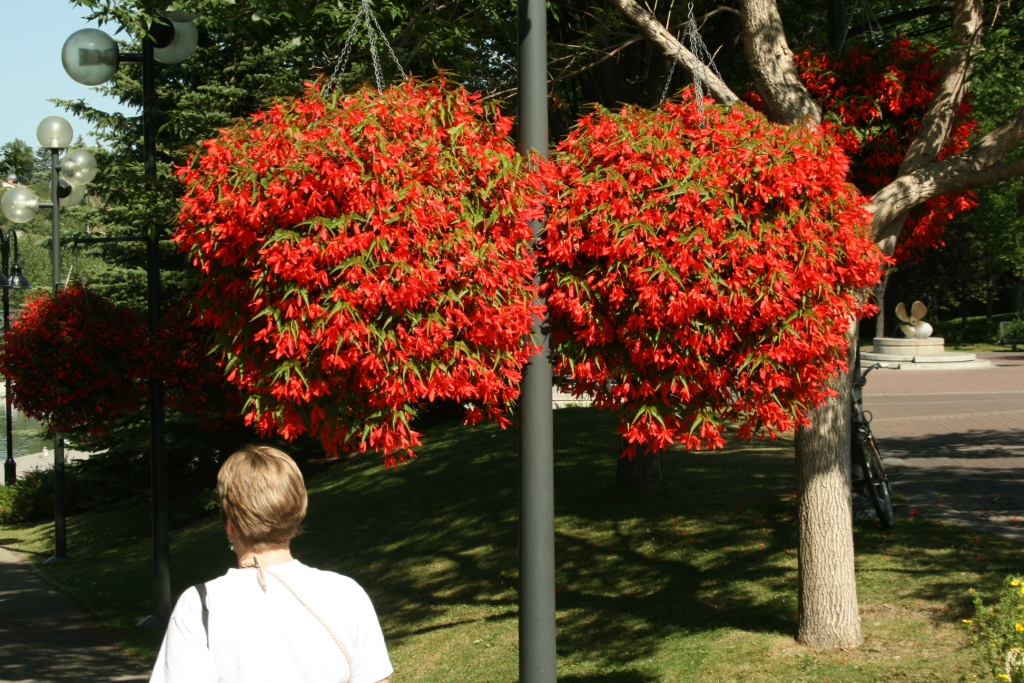 This is the Jaipur Bridge over the Bow River, in recognition of the friendship and goodwill between the city of Jaipur, India and the city of Calgary, Canada.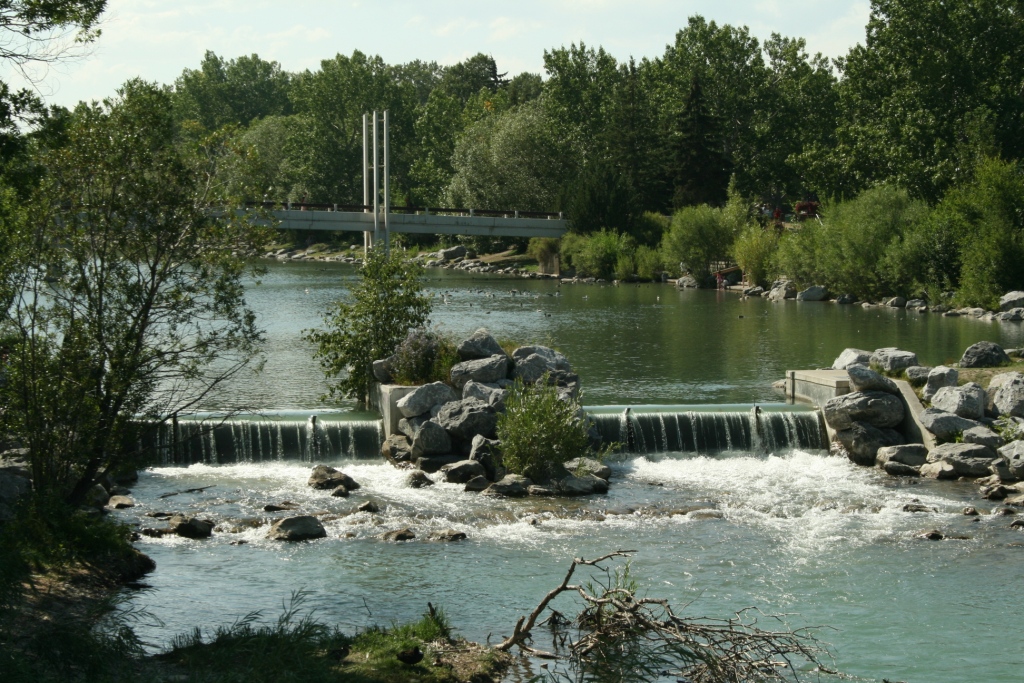 Bill stops near the entrance to China Town in the middle of Calgary.
Calgary Tower, which we will tour tomorrow before leaving for Banff.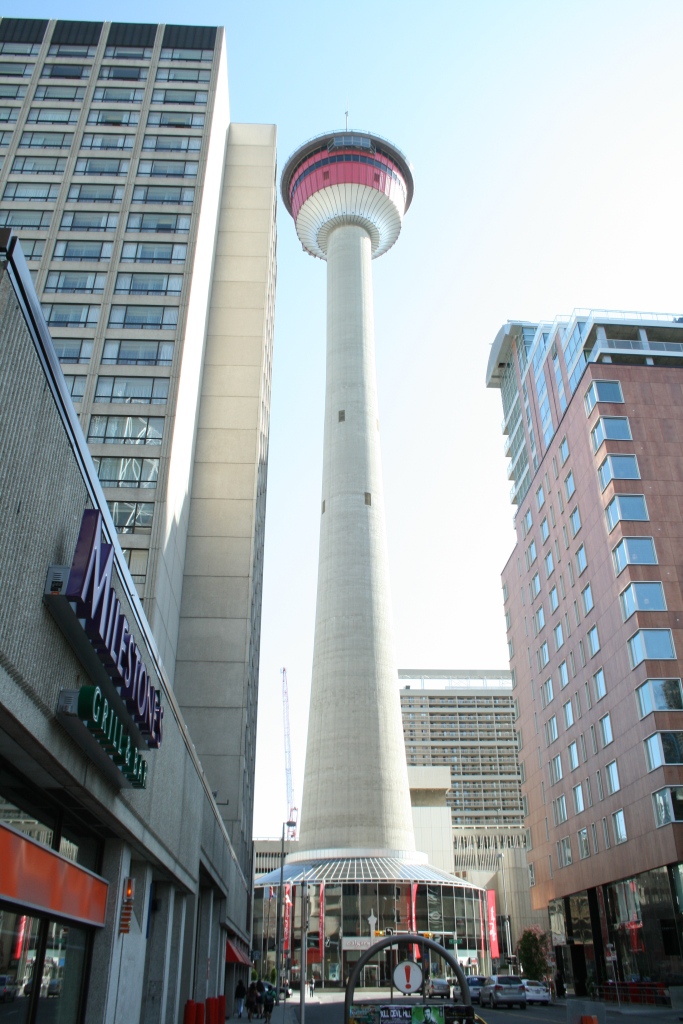 Olympic Plaza.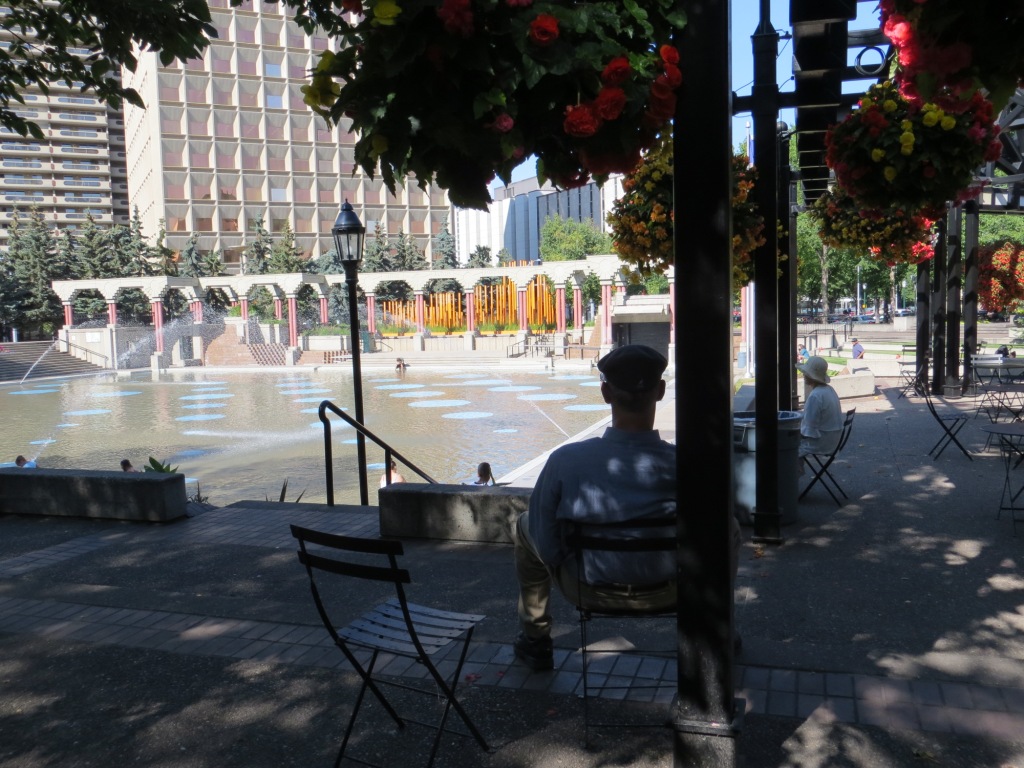 Lots of hanging flowers and plants througout the city. Gorgeous.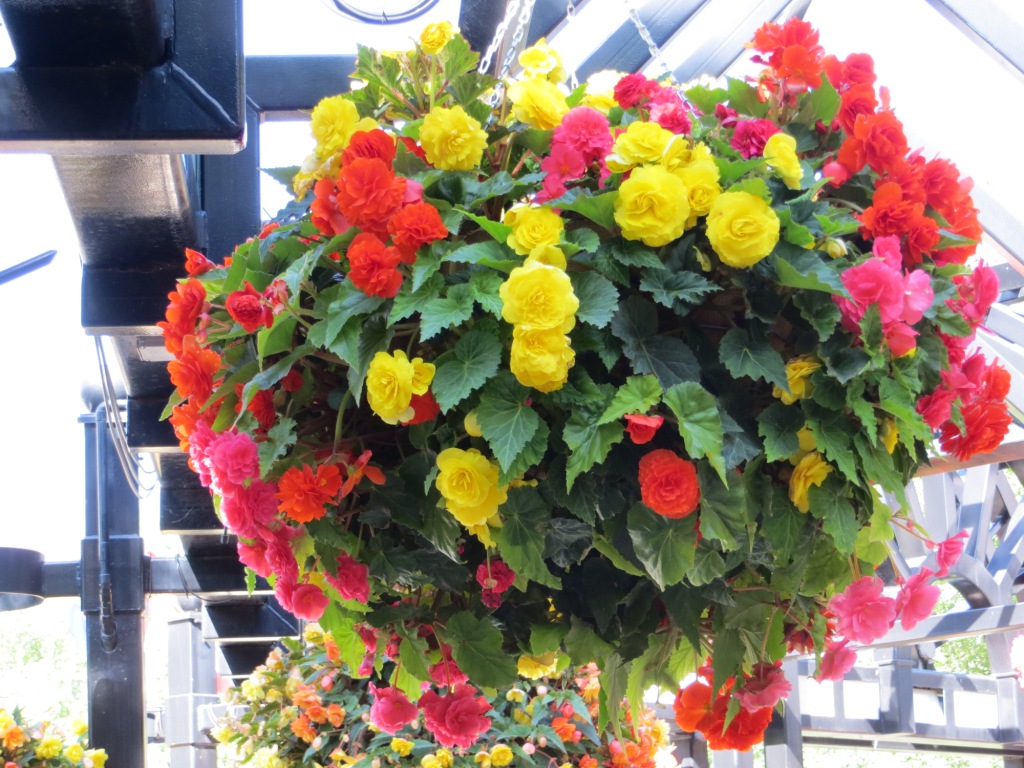 We had a kick off dinner at our hotel, hosted by David, our tour guide. A chance to meet and talk with the 32 people who would be taking the tour together. Really nice people! One woman was on her 20th Go Ahead Tour with her granddaughter.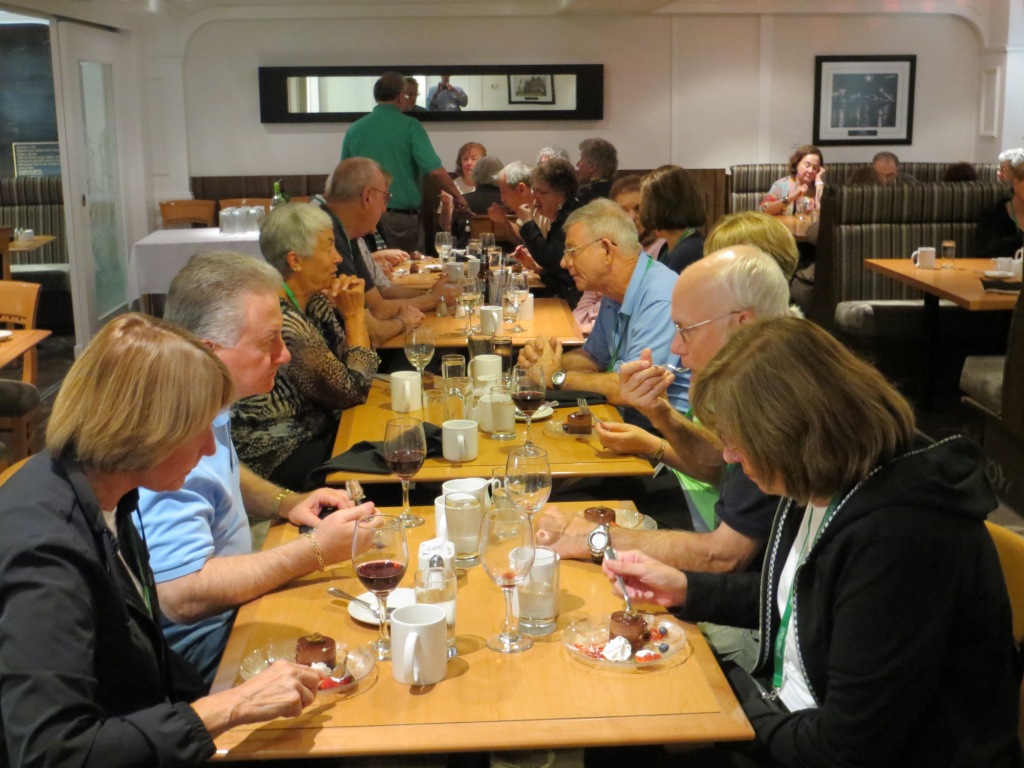 Tomorrow we tour Calgary and head to Banff National Park on Day 2. Or return to Main Menu.