Day 2 - Calgary Tower - Banff National Park - Banff Gondola Ride
We start the day with David giving us a rundown on the day's activities while Roland watches and prepares to drive us to our first stop, Calgary Tower.
We arrive at the tower, just a few blocks from our hotel.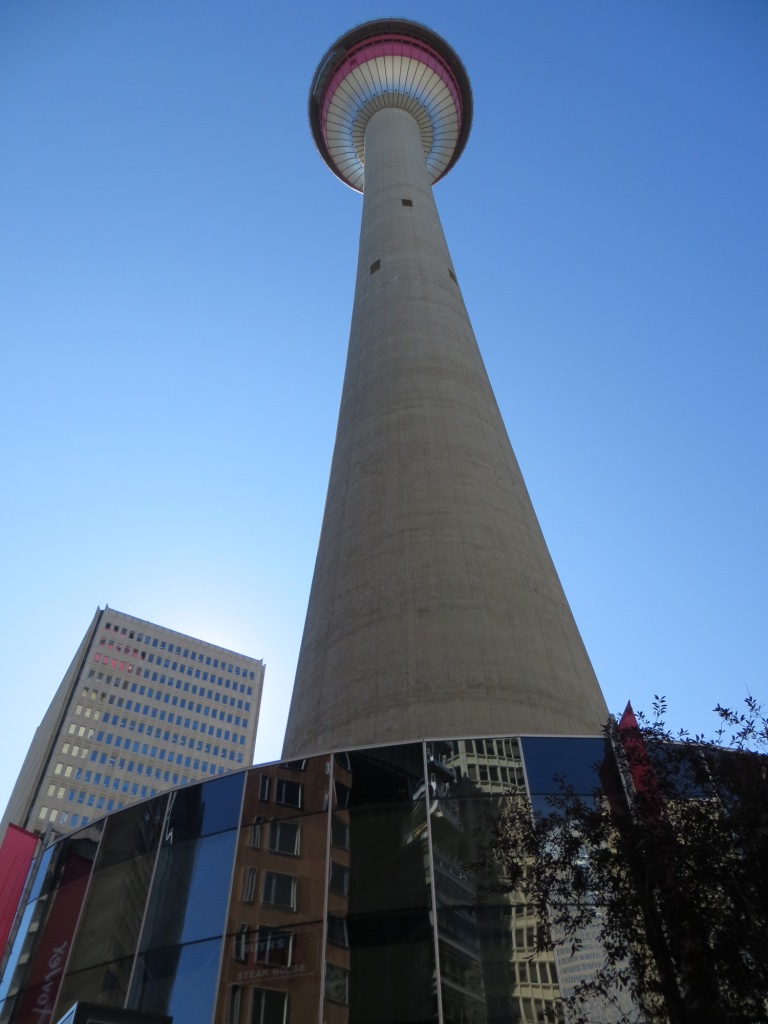 Calgary Tower is 626 feet tall and served as the Olympic Torch in the 1986 Calgary Olympics.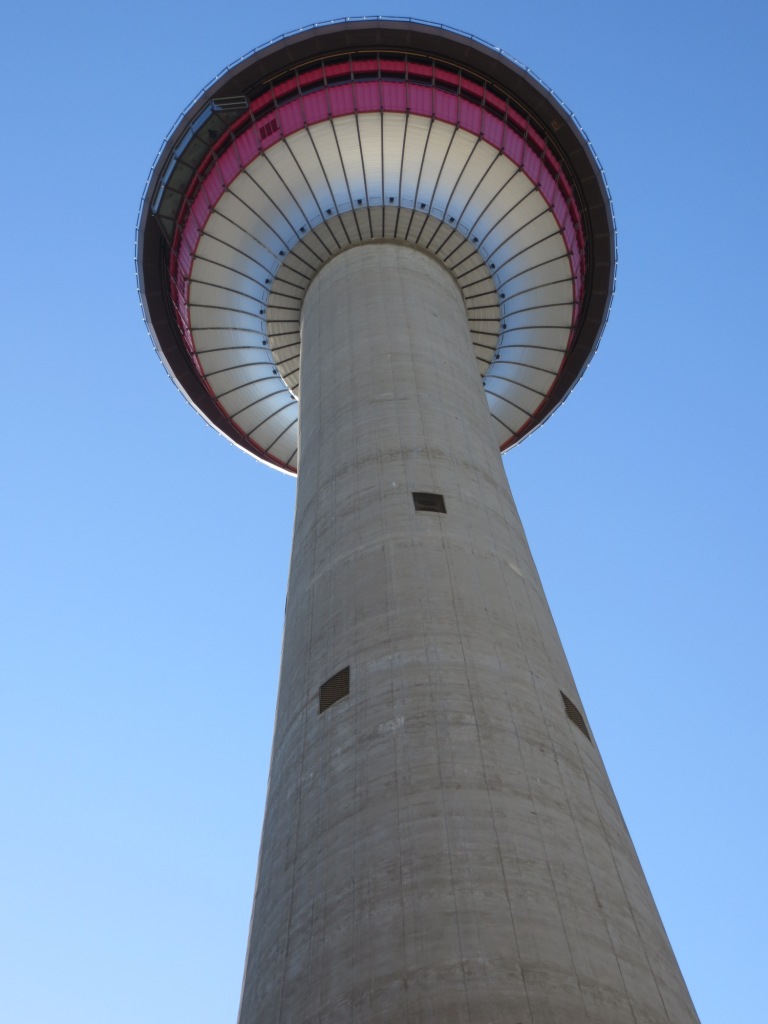 The views of Calgary from the top of the tower are outstanding.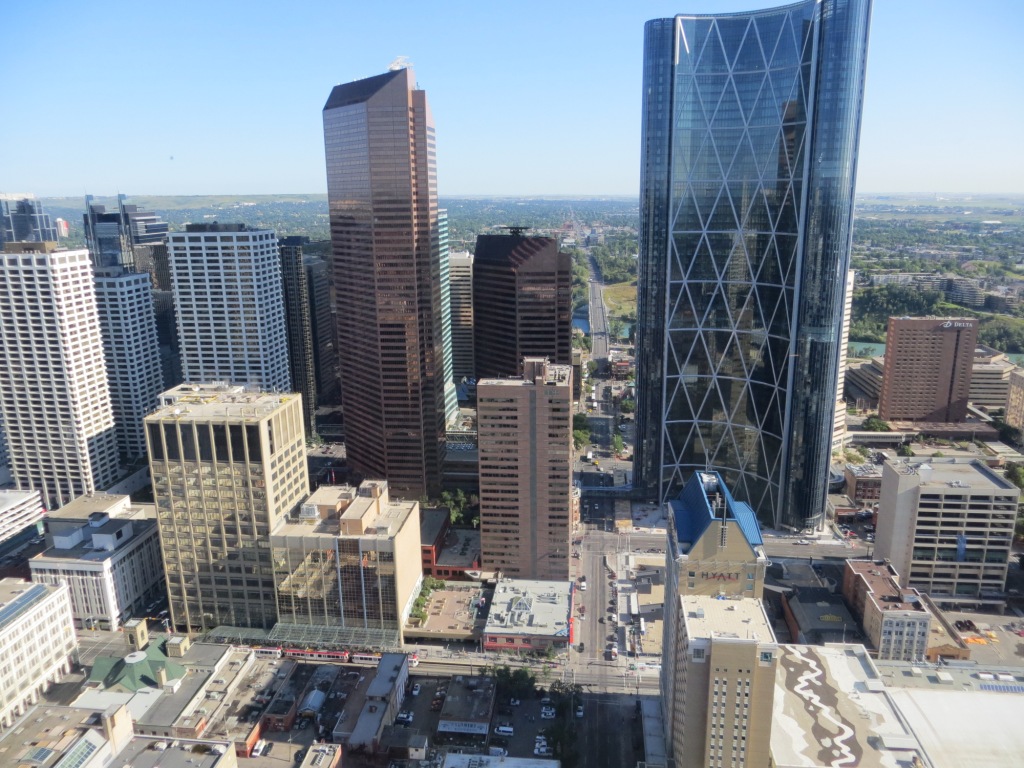 The Bow River.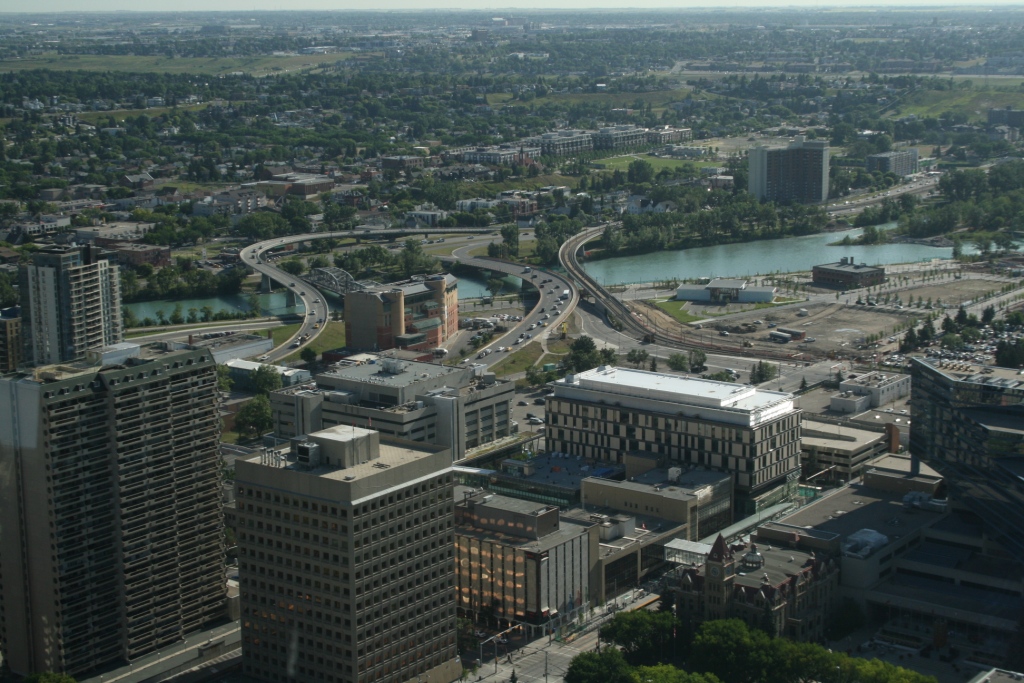 Nancy standing on the glass floor on the Tower's observation deck at the top.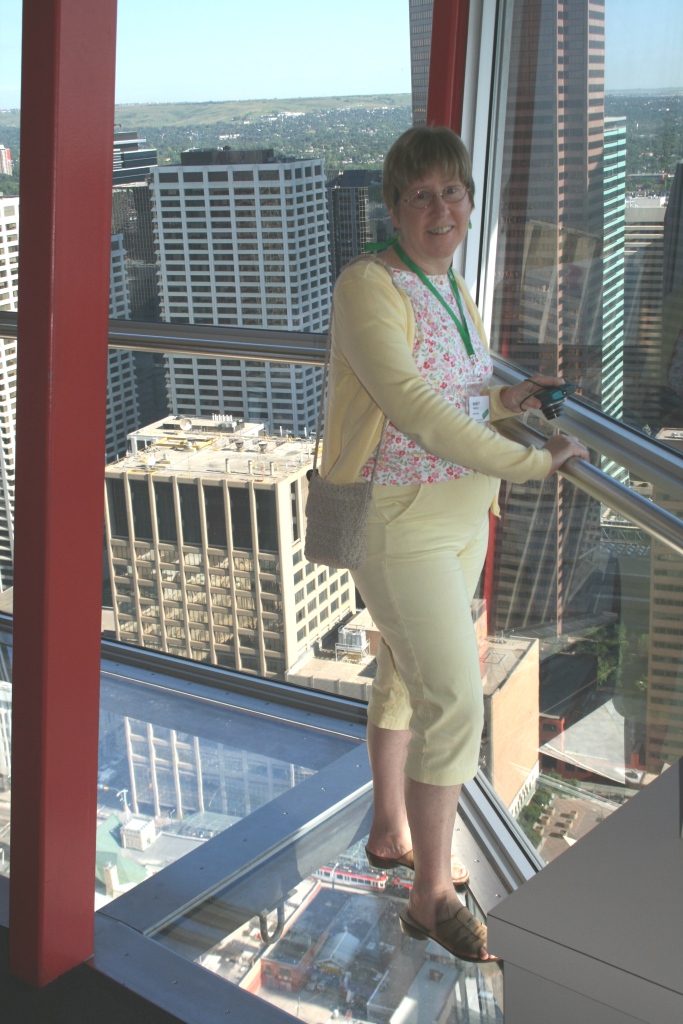 Looking down through the glass floor from the top of the tower.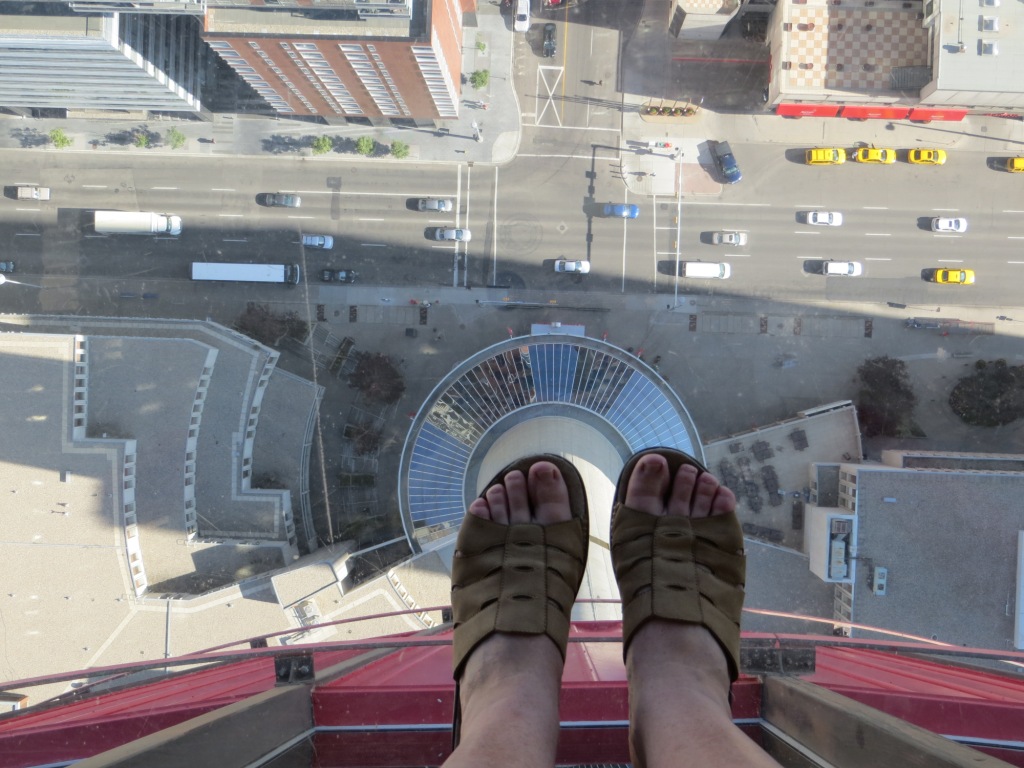 Bill and Nancy on top of the world.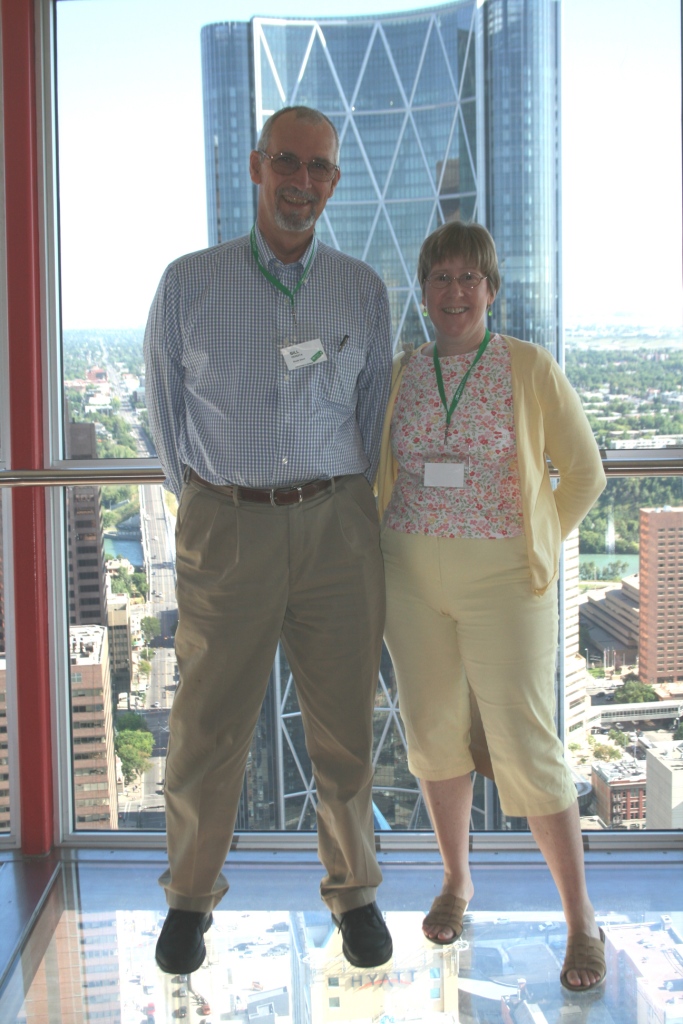 We left Calgary Tower and drove a few miles to Calgary Stampede Park. We thought gasoline was cheap at this gas station until we found out this is the price per liter, so multiply by 4. Not so cheap!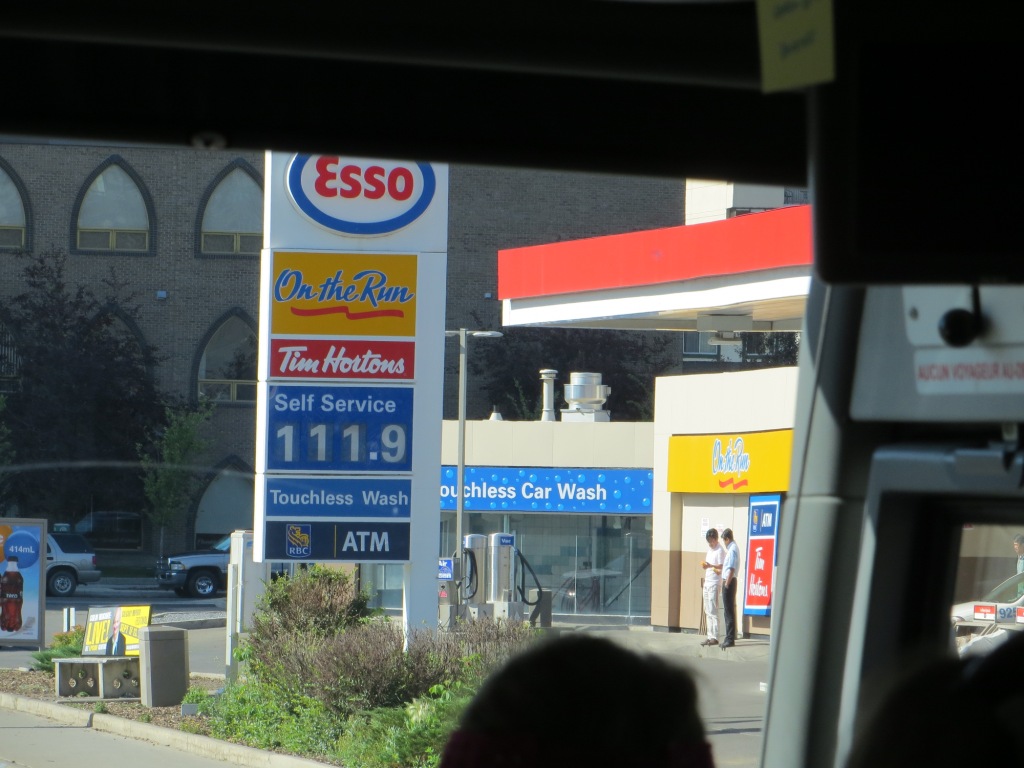 Calgary Stampede Historical Mural.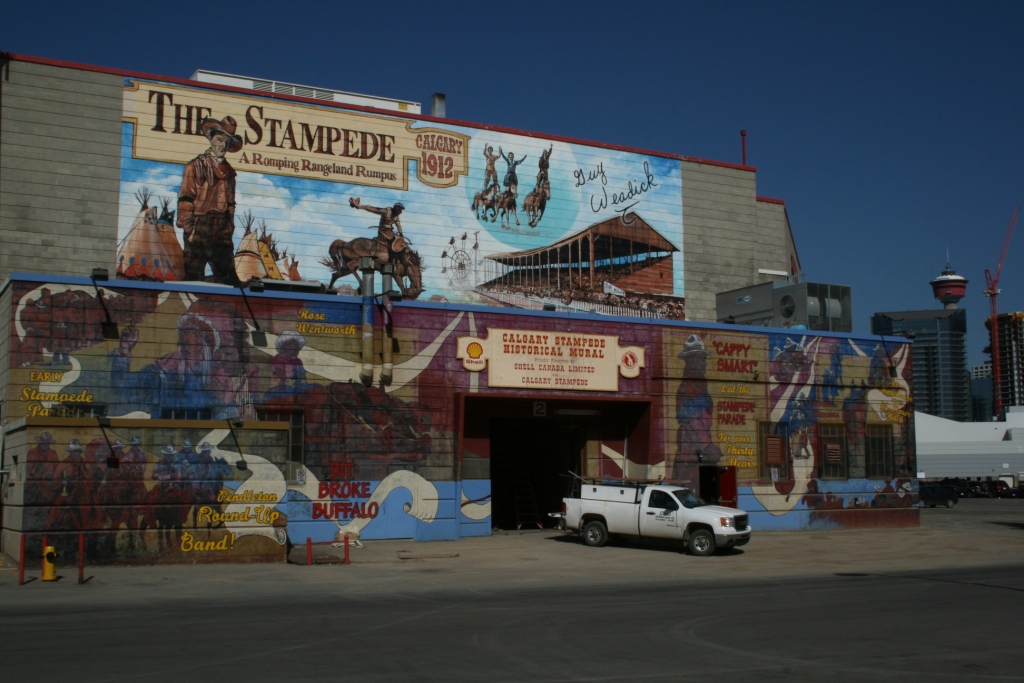 "By the Banks of the Bow" statues created by Longview, Alberta artists Bob Spaith and Richard Roenisch, depicting 15 horses and two cowboys, blending historical and modern day images into a larger-than-life story that reflects the spirit of Calgary - from the influence of the Bow River to the significant role of the cowboy and the free spirit of the western horse.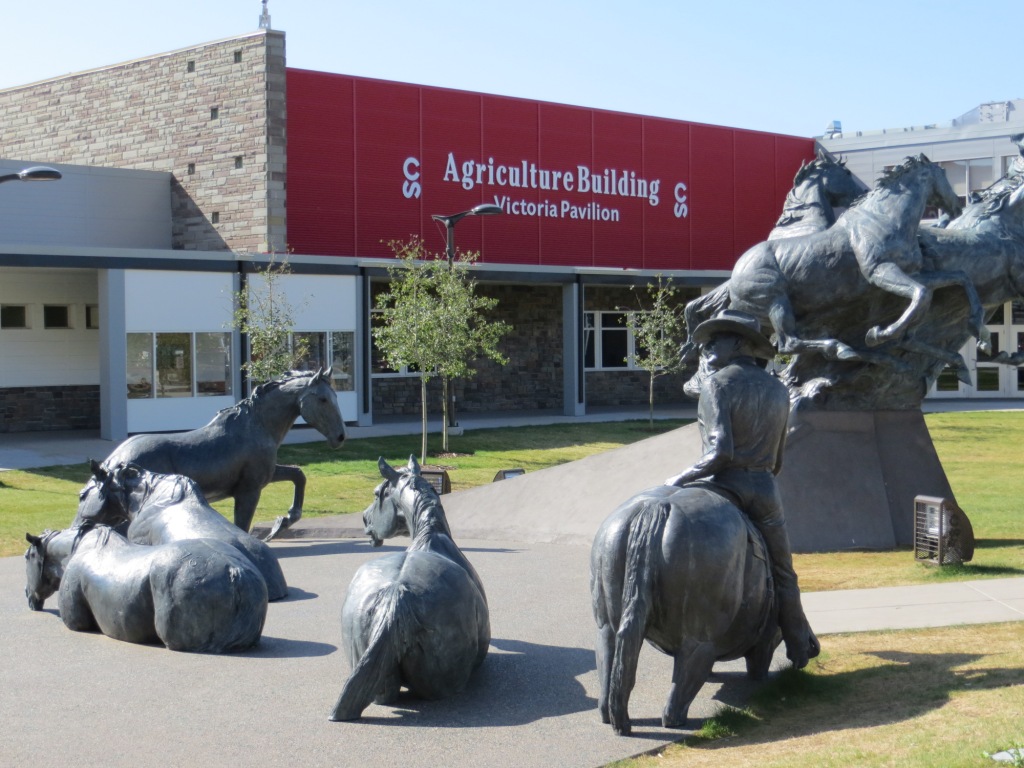 Another view of the statue horses crossing the Bow River.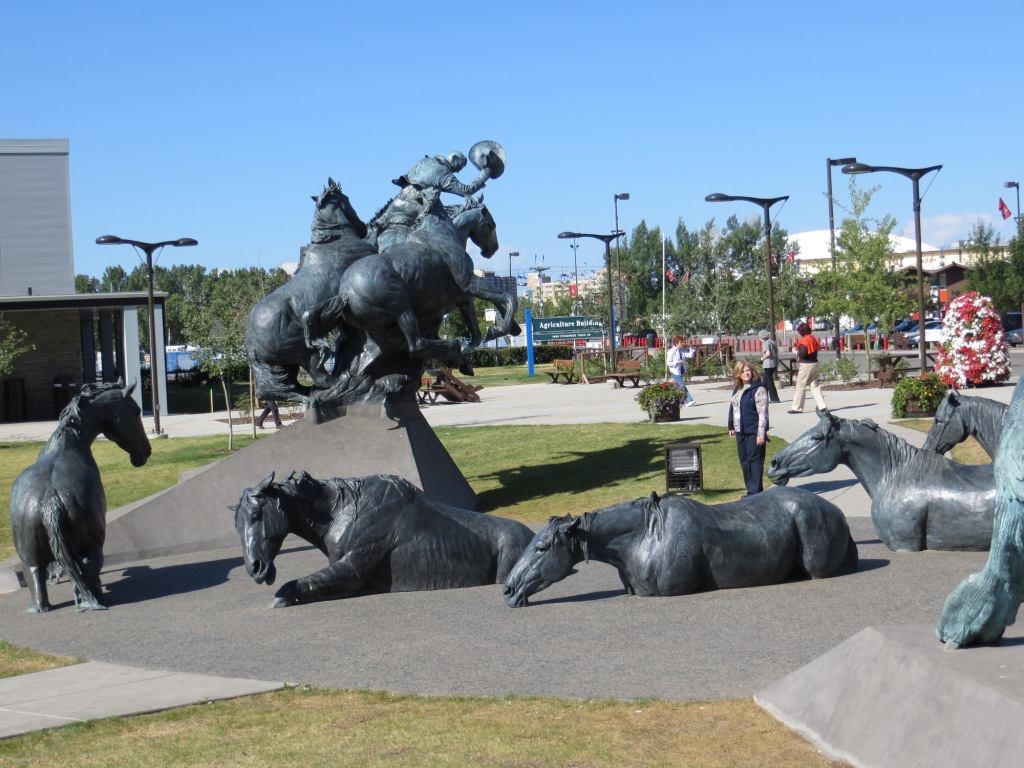 Bill gets in the Stampede spirit driving his imaginary horses in the buckboard race.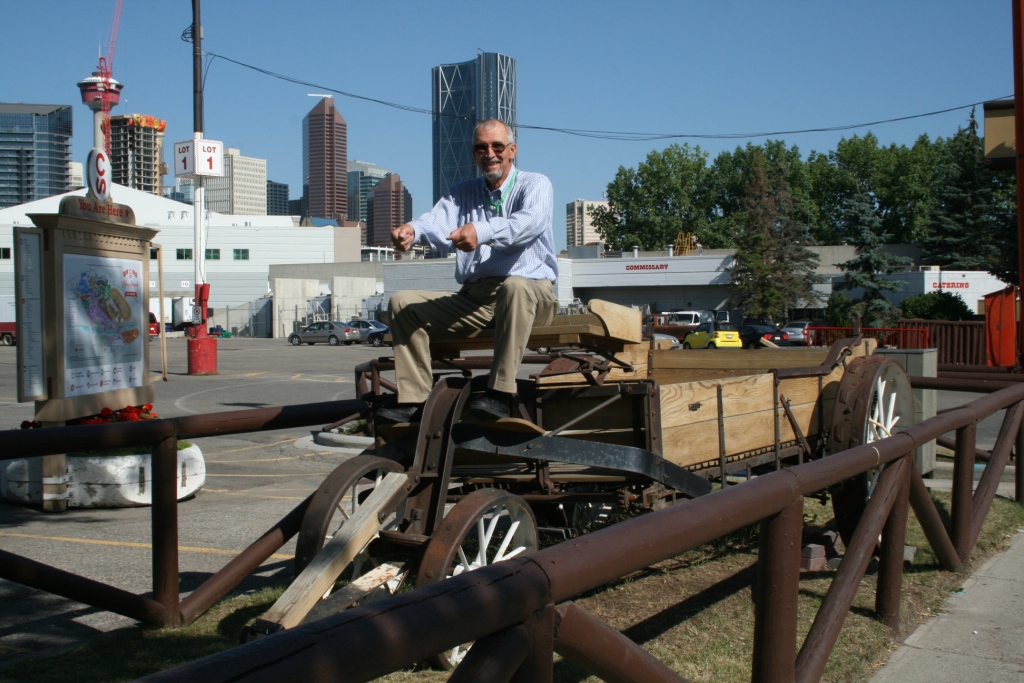 We depart Calgary and head to Banff, arriving on the main street of town in time for lunch. That's Cascade Mountain in the background.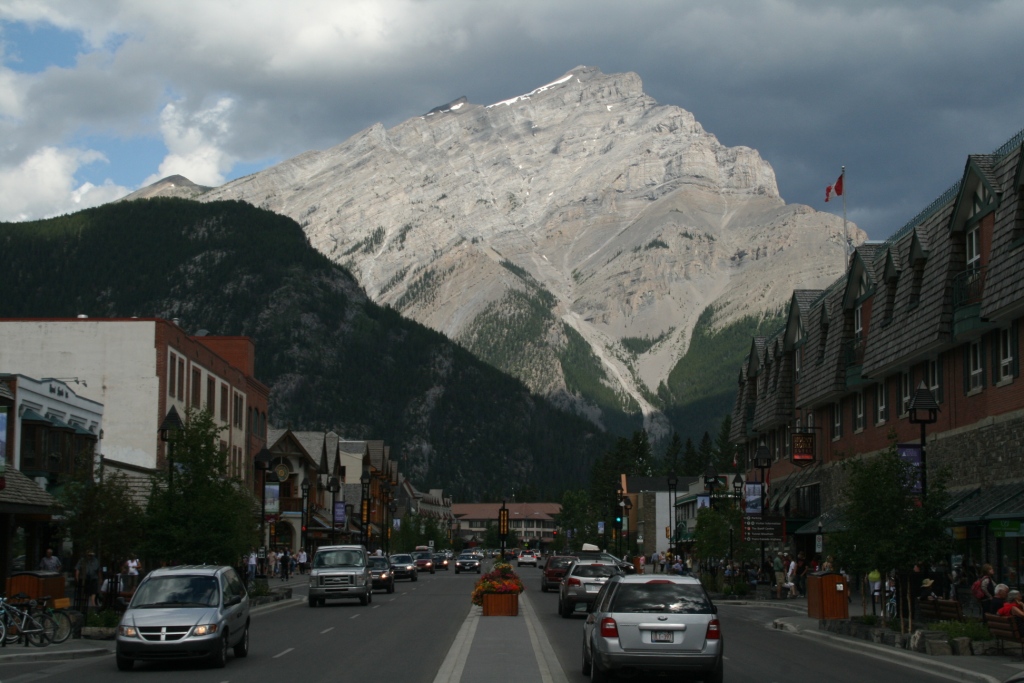 The Bow River.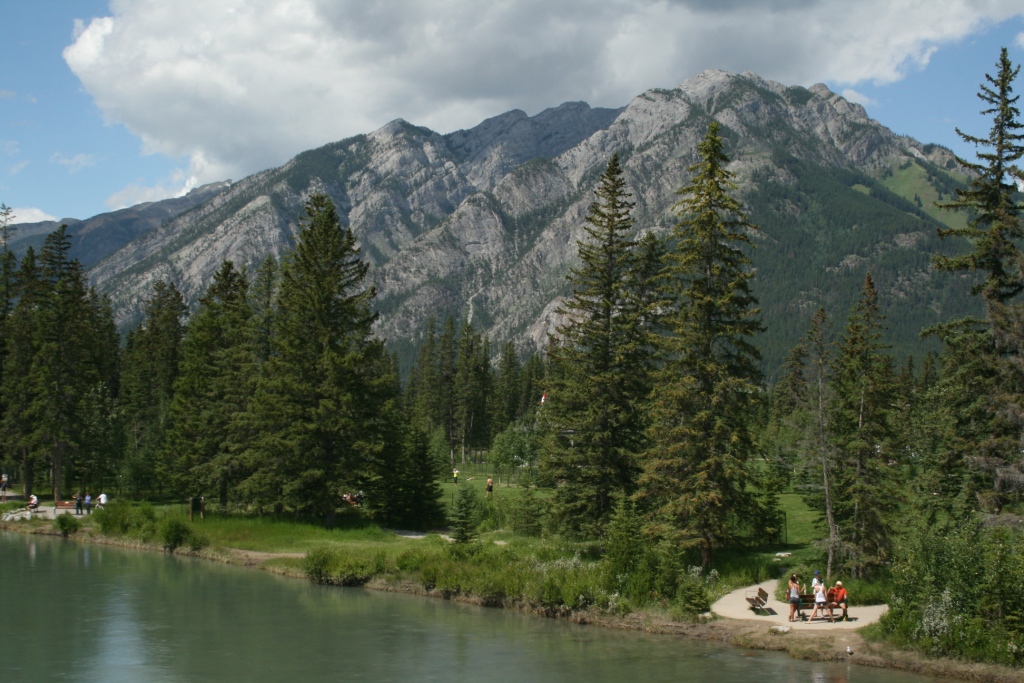 Another view back at downtown Banff from the Bow River Bridge.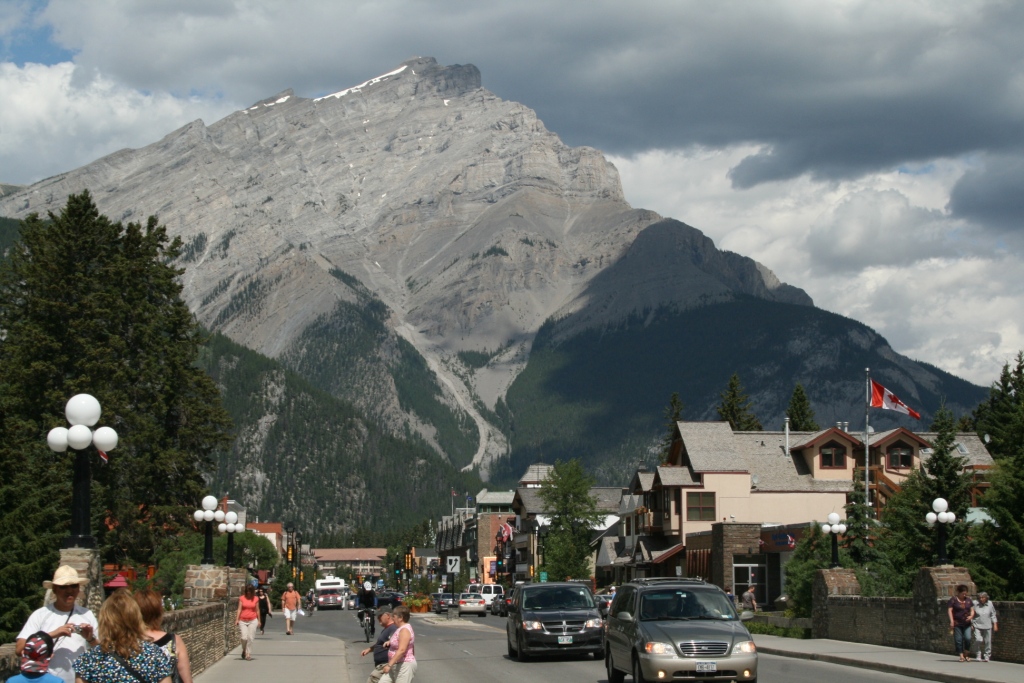 The entrance to the Cascade of Time Gardens at the Canadian Parks Administration.
Beautiful walkways through the gardens.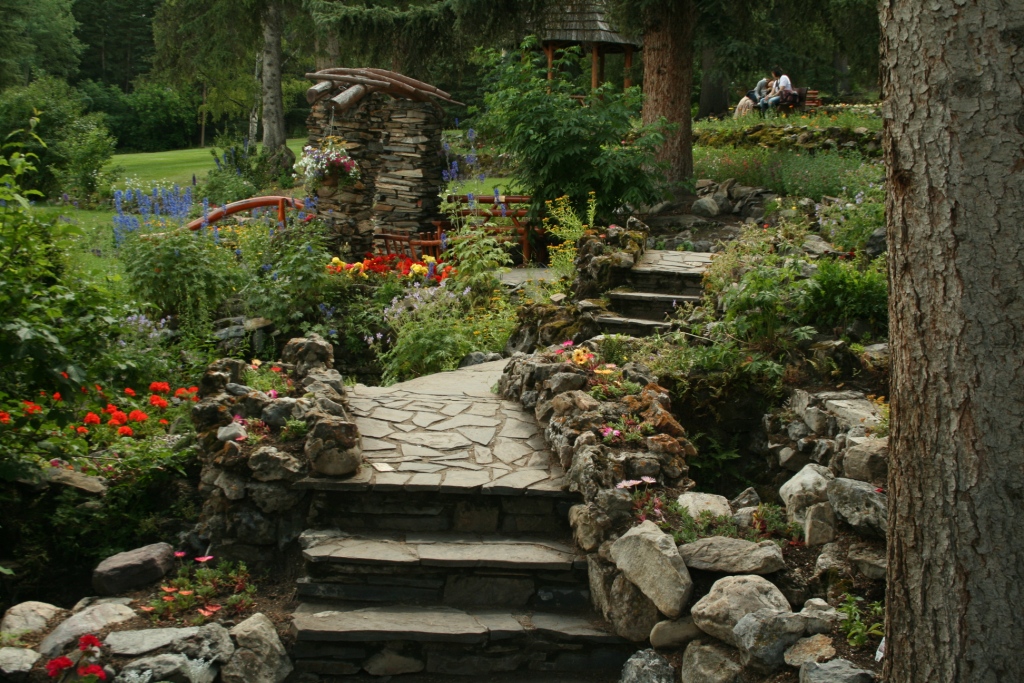 Lovely flowers everywhere.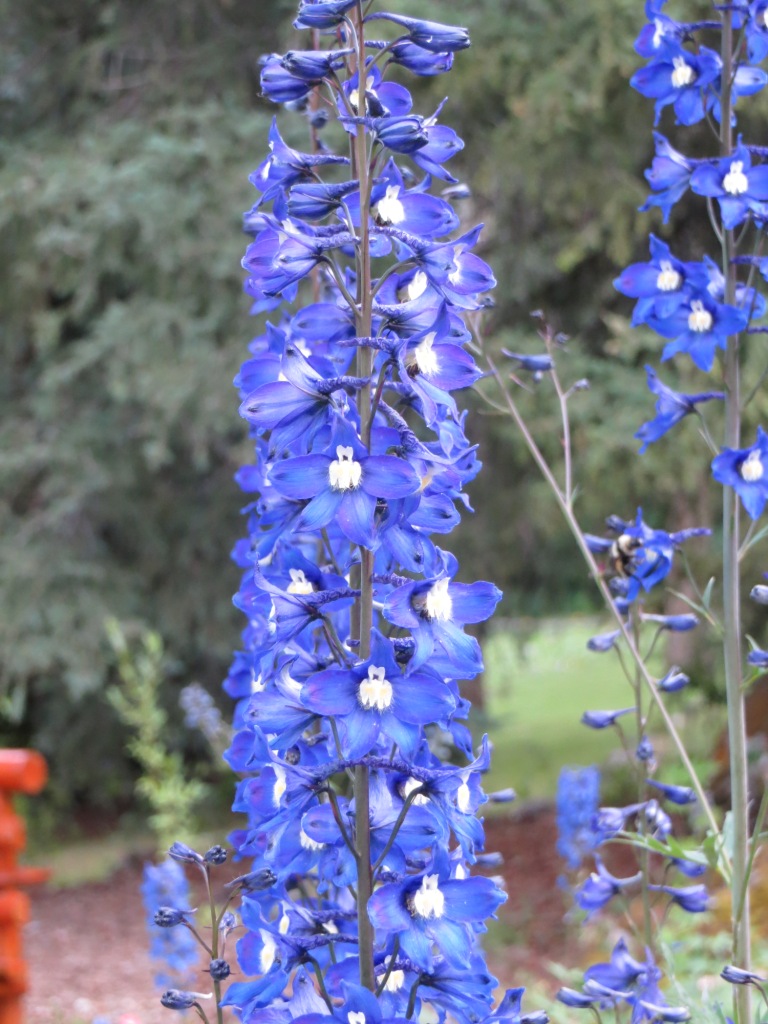 More flowers in the Cascade of Time Gardens.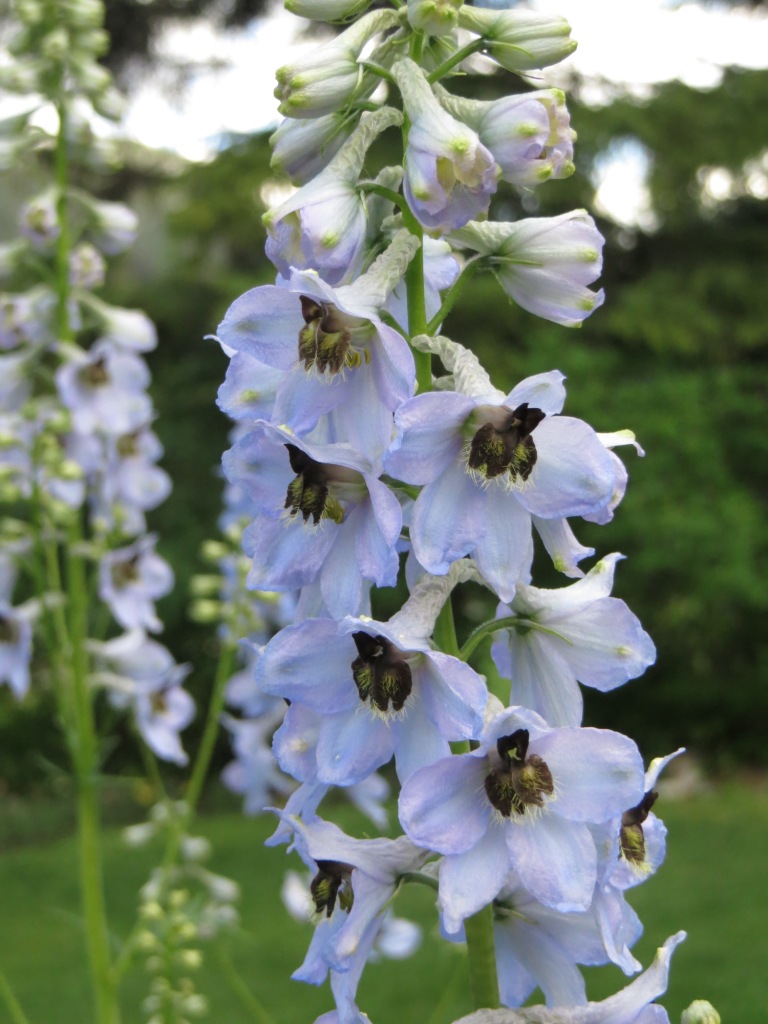 Bill on one of the garden bridges.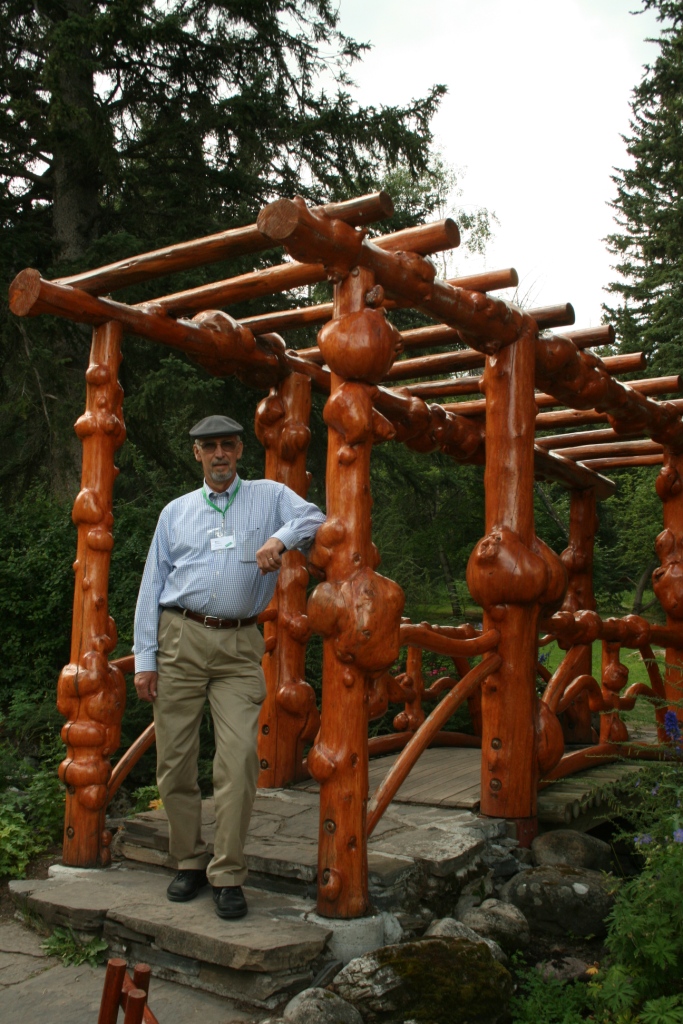 Leaving the gardens, we walked along a path by the Bow River Bridge. Even the bridgework was a piece of art.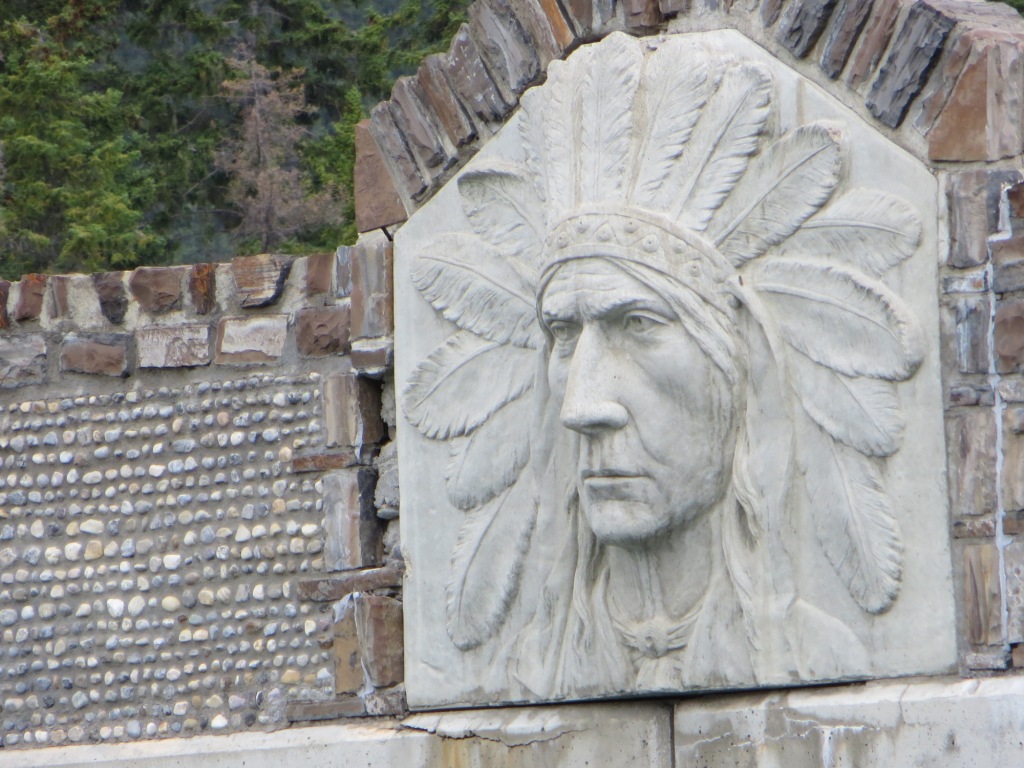 Mid-afternoon our bus took us to the Banff Gondola. In the foreground is an Ice Explorer which we will board in a couple days to drive out onto the Columbia Icefield. In the background is where we boarded the gondola for a ride to Sanson's Peak Weather Observatory, which has awesome views of Banff and the Bow River valley.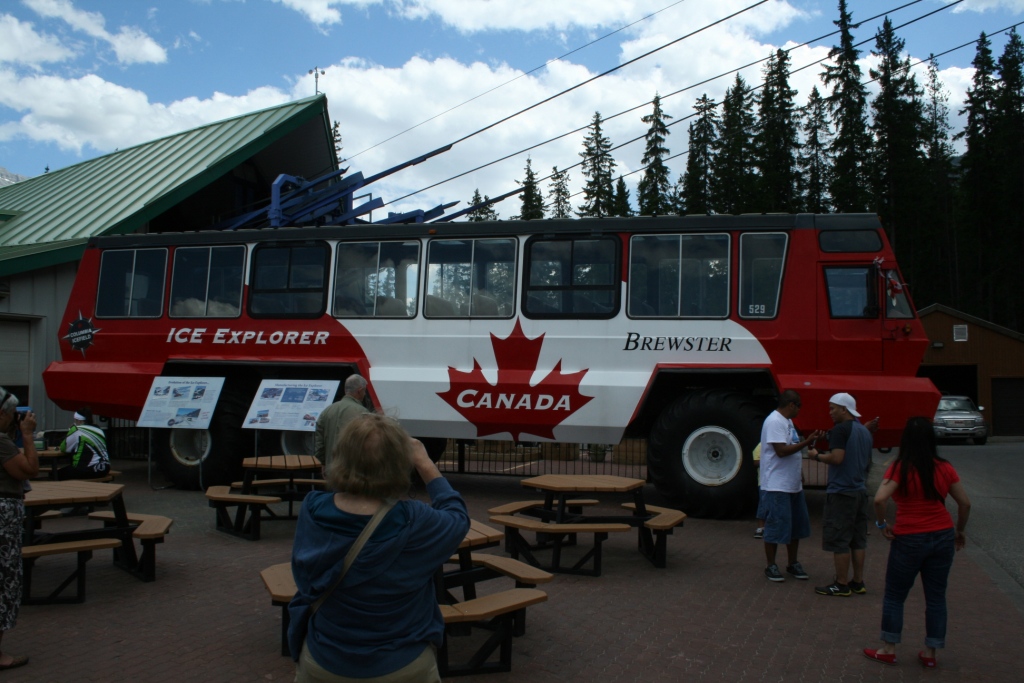 The view up the gondola ride to Sanson's Peak. Four people ride in each car.
The view from the top of Sanson's Peak looking down at Banff.
Bill checking out the view.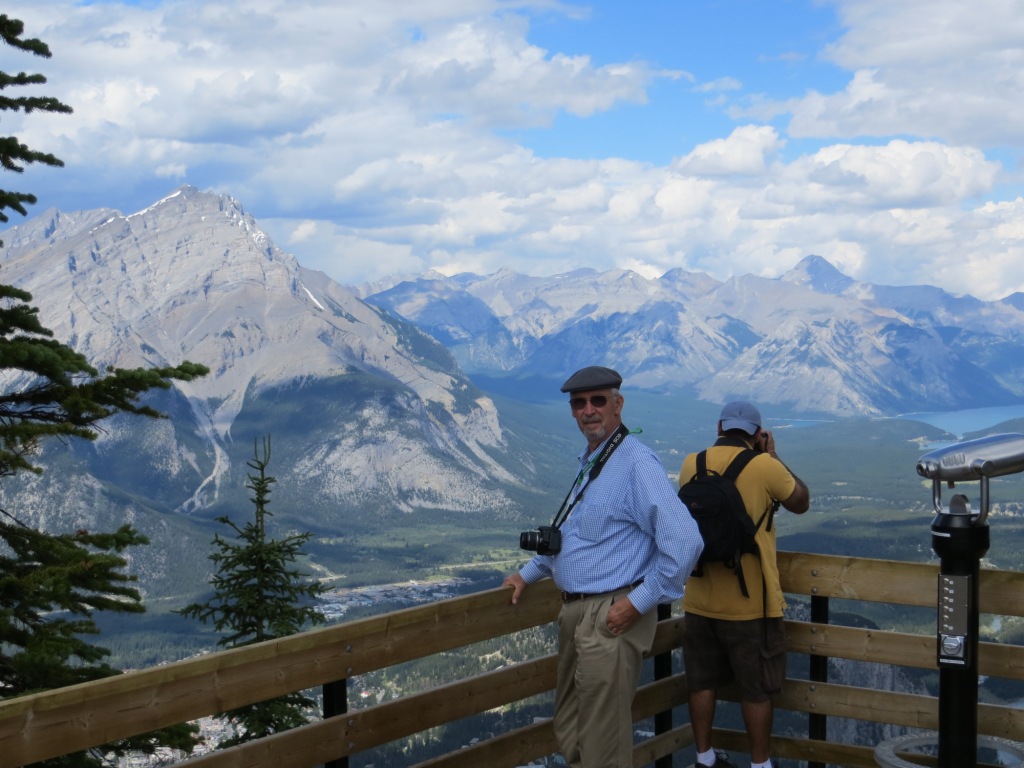 The Bow River valley and surrounding peaks.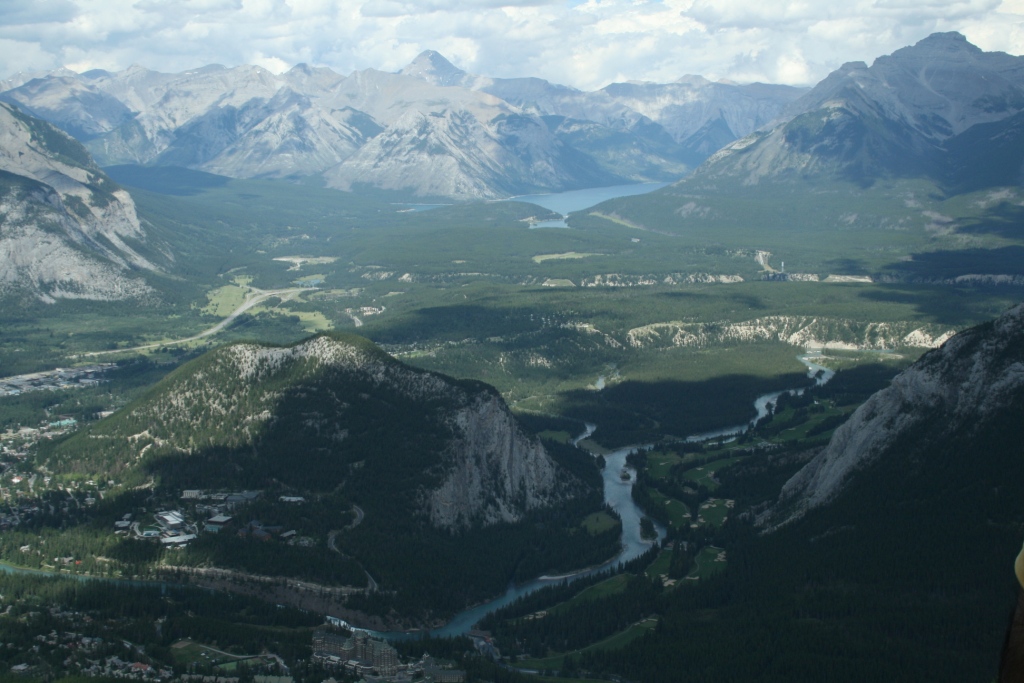 Looking down at the gondolas coming up.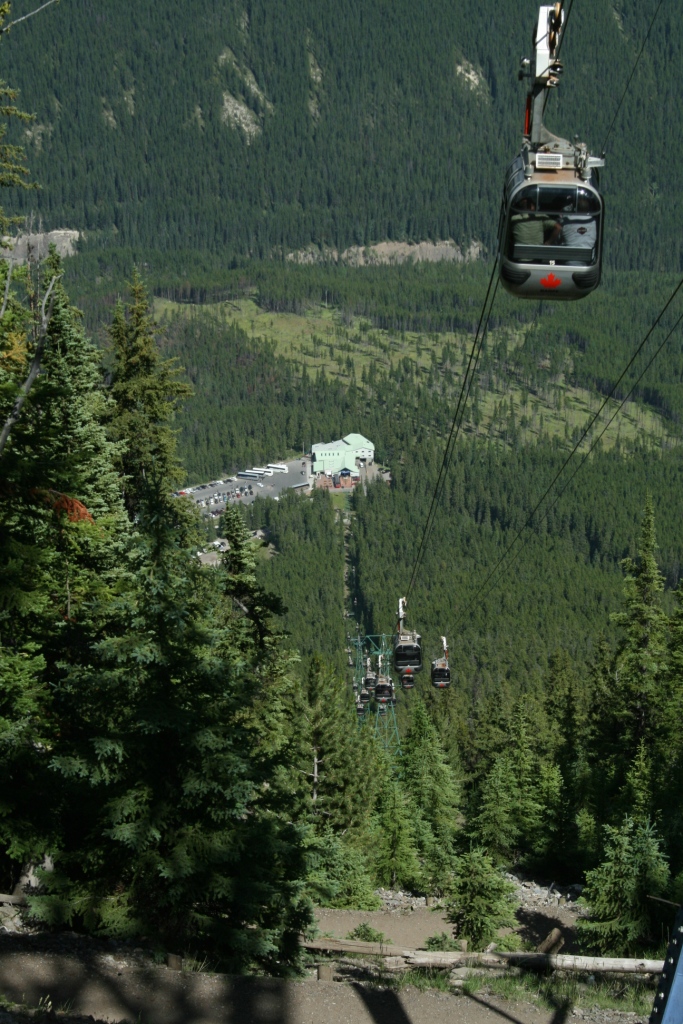 After coming down on the gondola we gave ourselves a Starbucks reward as we ending our day of touring.
Tomorrow we tour more of Banff National Park on Day 3. Or return to Main Menu.