Day 7 - Rocky Mountaineer to Kamloops
The day started with us leaving our hotel in Jasper to board the Rocky Moutaineer train to Kamloops.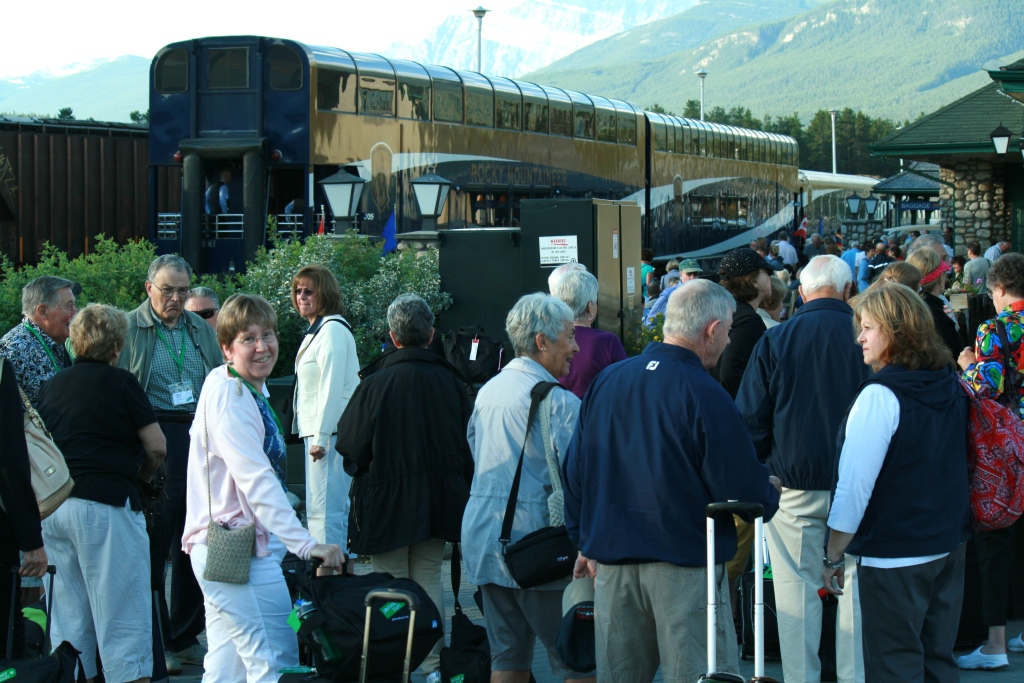 The train was waiting for us so we were able to board right away.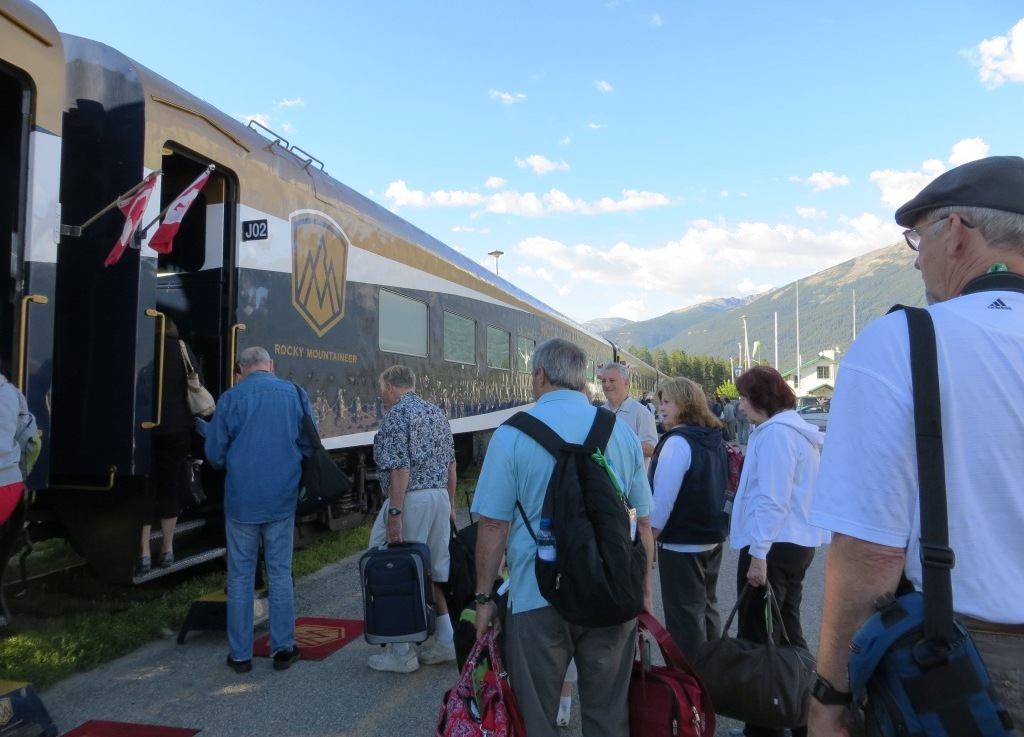 We had a car to ourselves and our hostess, Kelly, helped us aboard.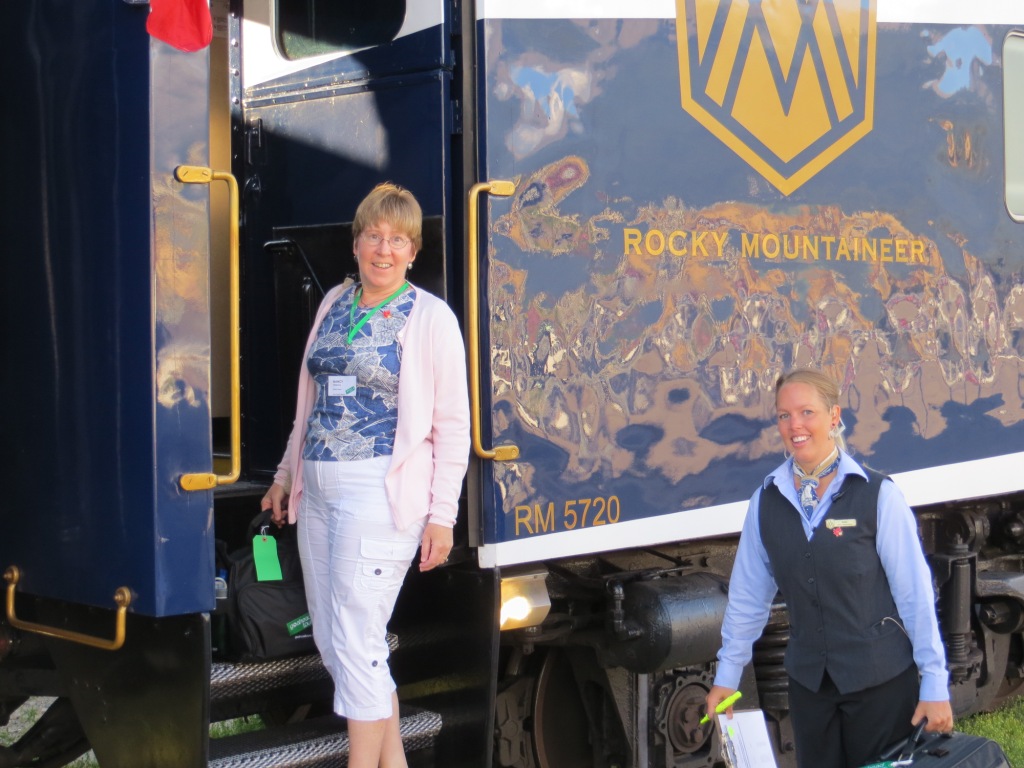 As we pulled away from the Jasper station Kelly gave us a hot cloth and some OJ to start our day.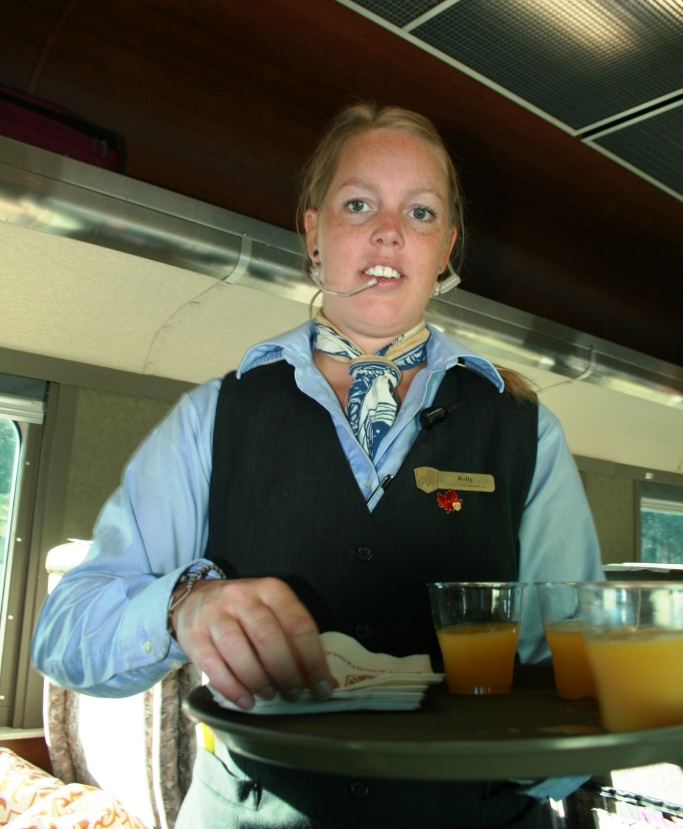 Our tour group aboard the Rocky Mountaineer, car J02.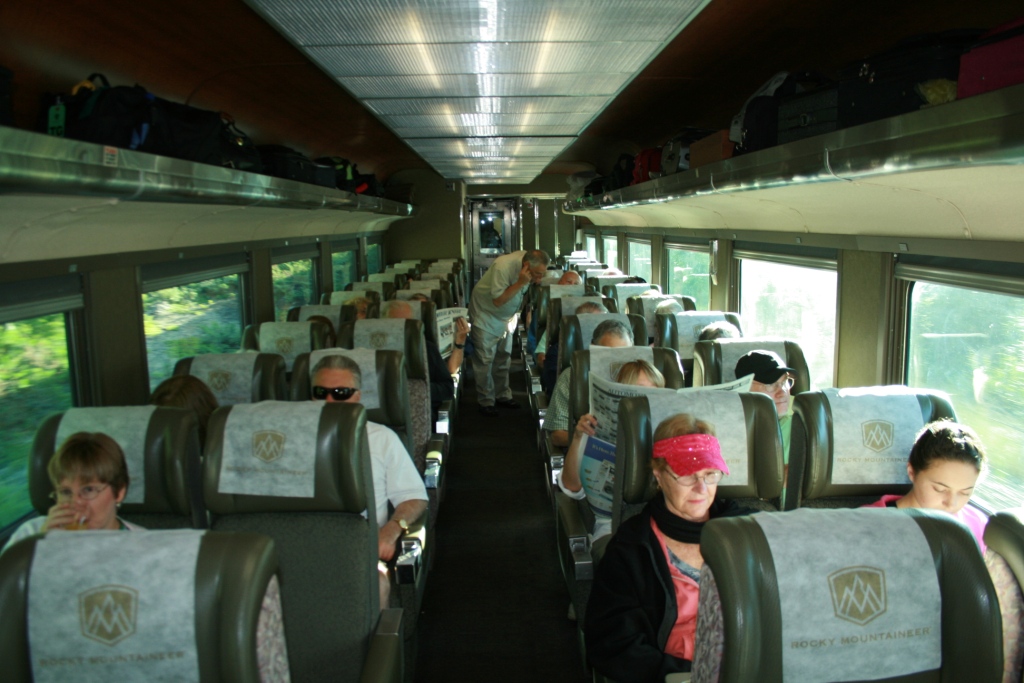 There was plenty of room to stretch out and get comfortable.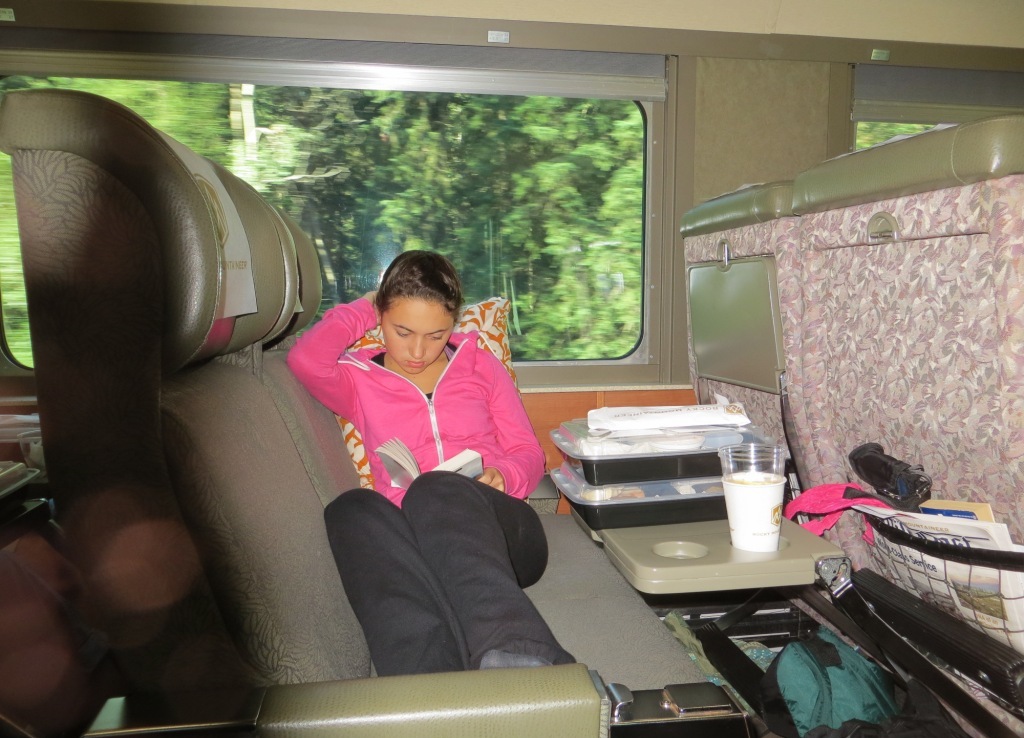 Bill and Nancy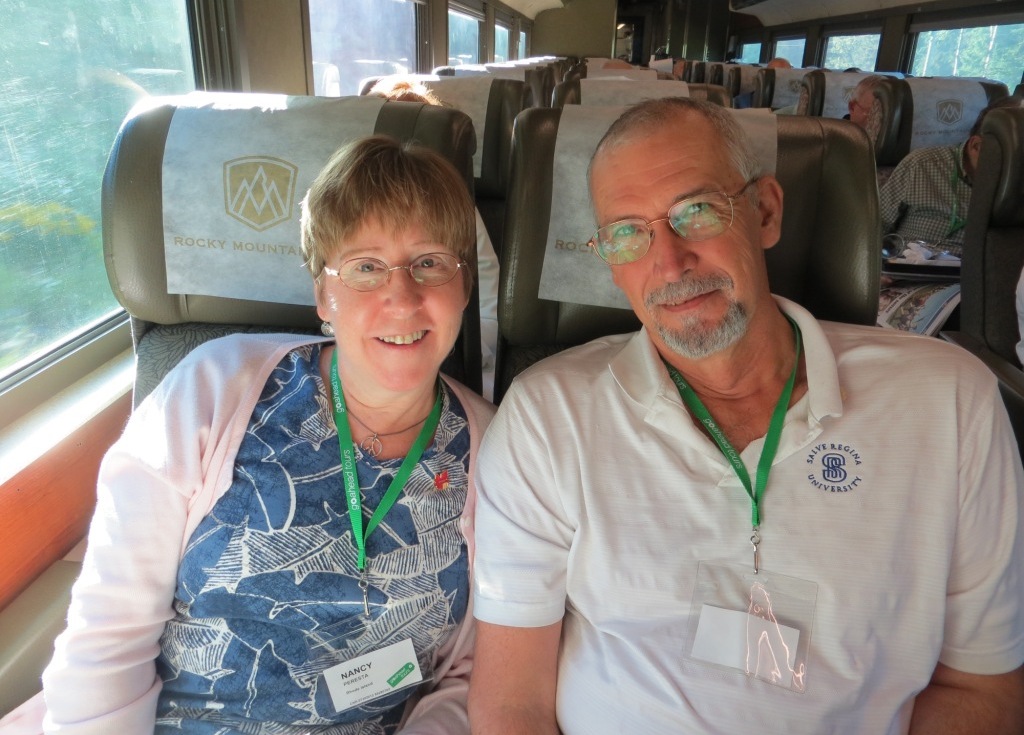 As we left Jasper we passed Mt. Robson.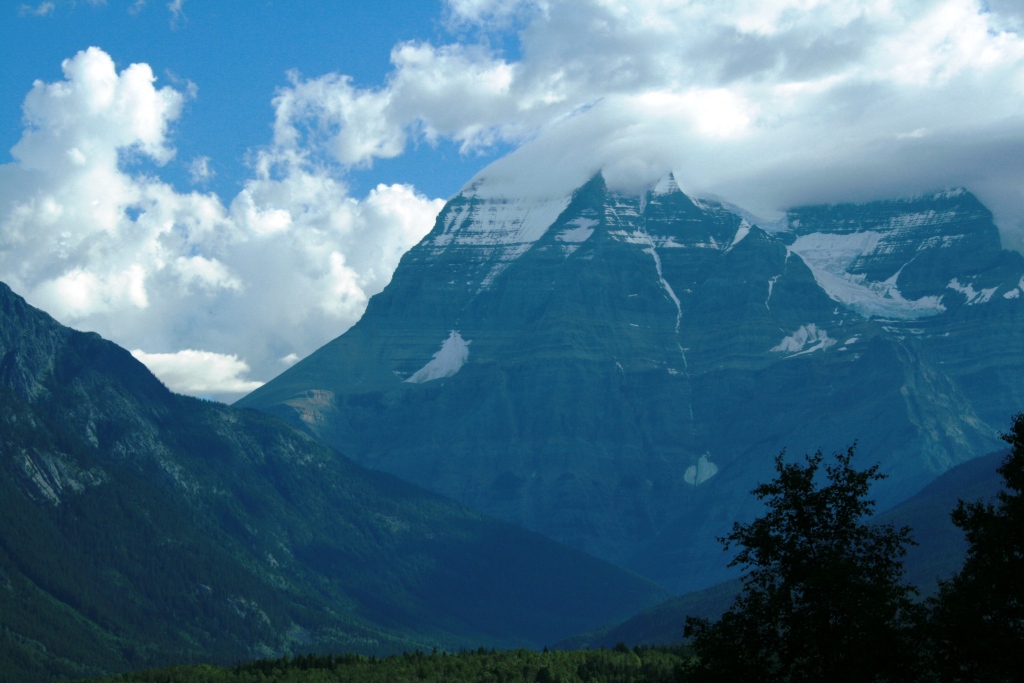 We passed the Premier Range, named after Canada's early Prime Ministers.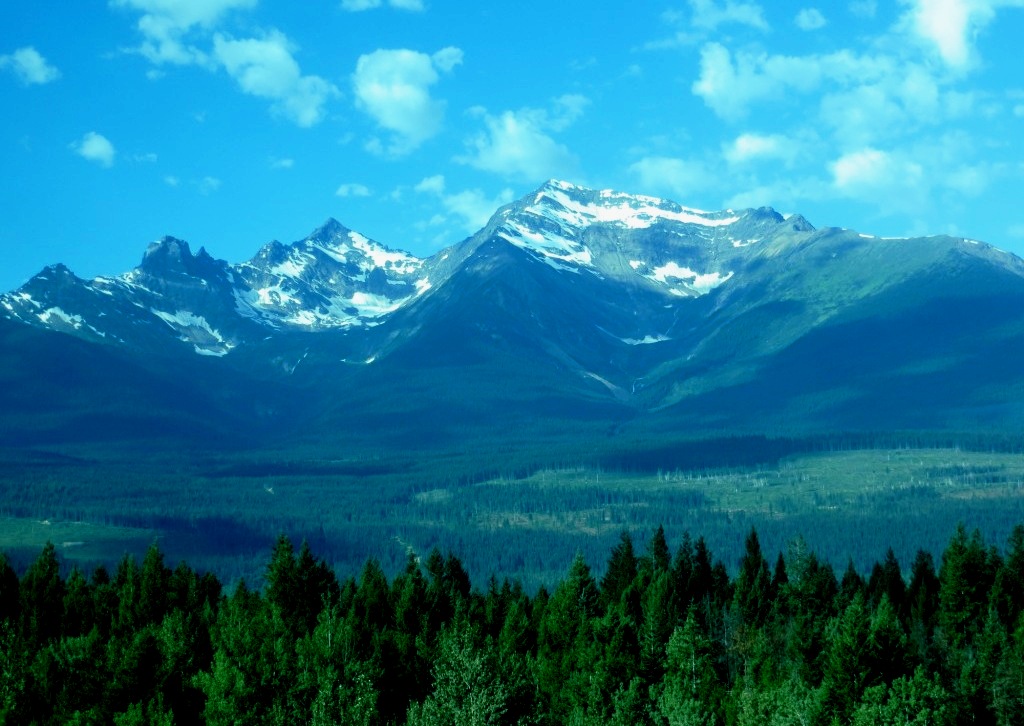 As we headed West our train met another train coming East. Fortunately we were on two separate tracks.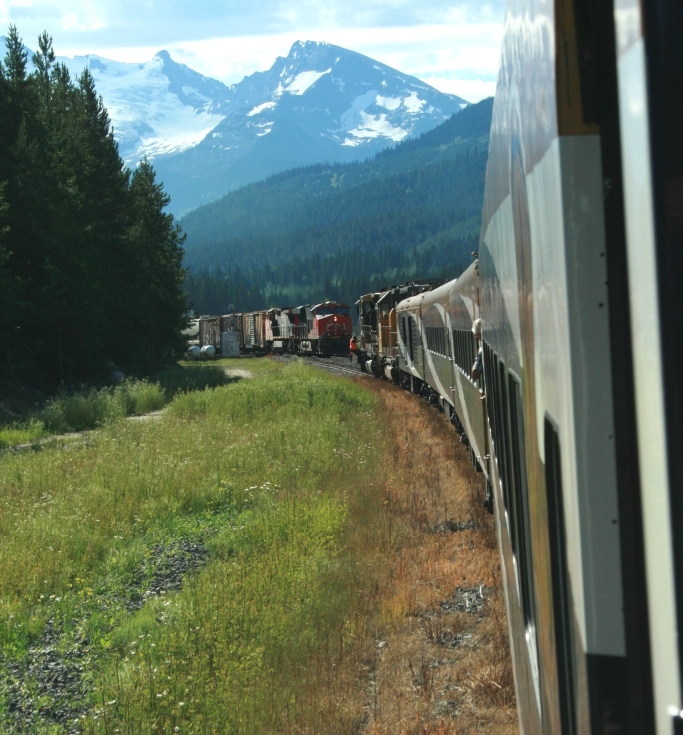 We passed some marshes at the foot of the mountains.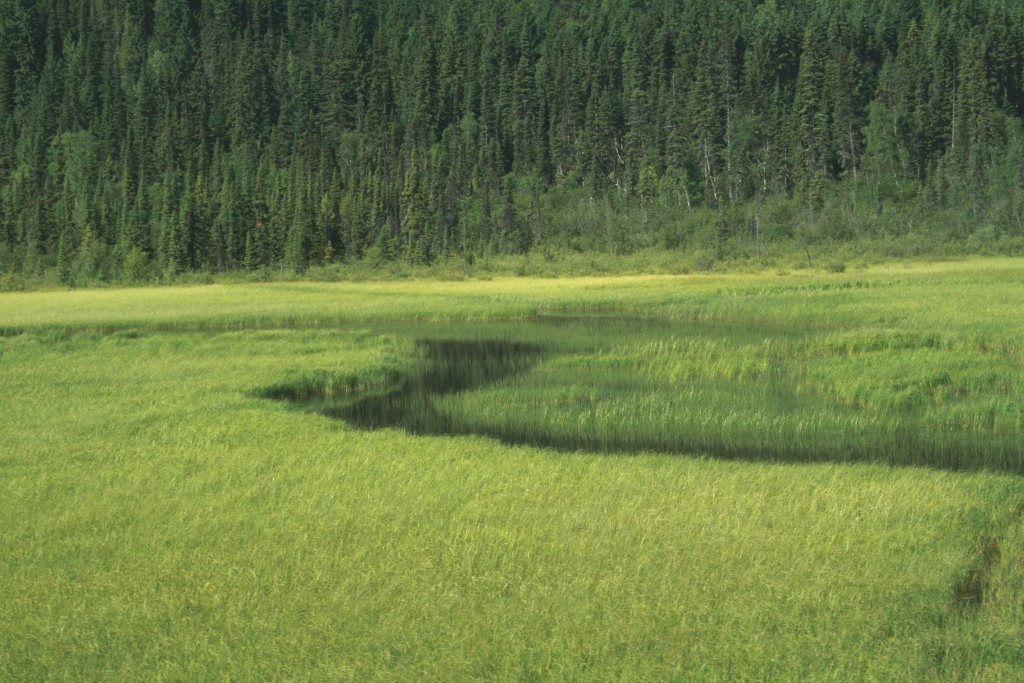 We passed Pyramid Falls. Draining from a lake on Mt. Cheadle, it cascades 300 feet beside the train tracks.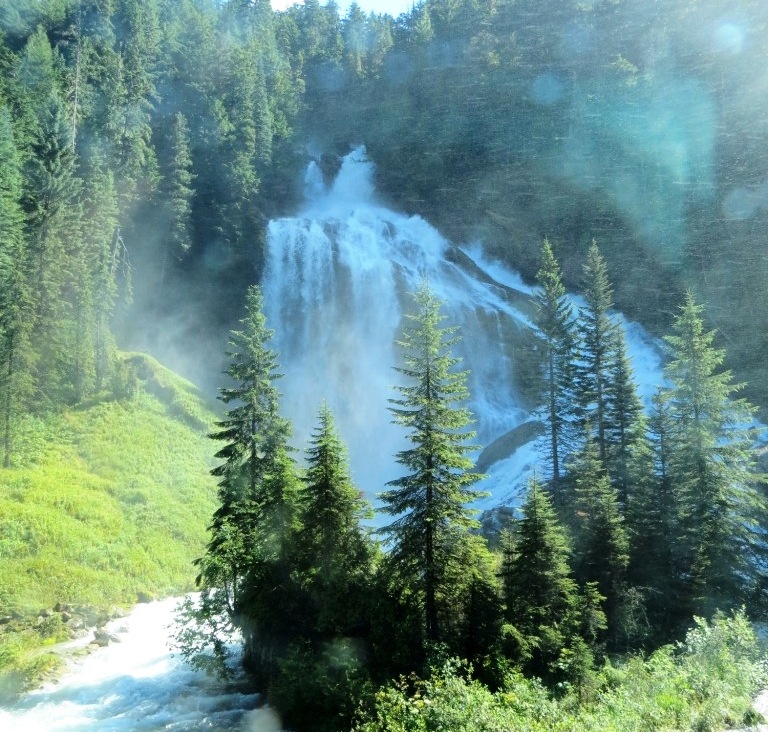 In Barriere, near Jasper, a 2003 forest fire, accidentally set by an off-duty volunteer fireman, had taken its toll.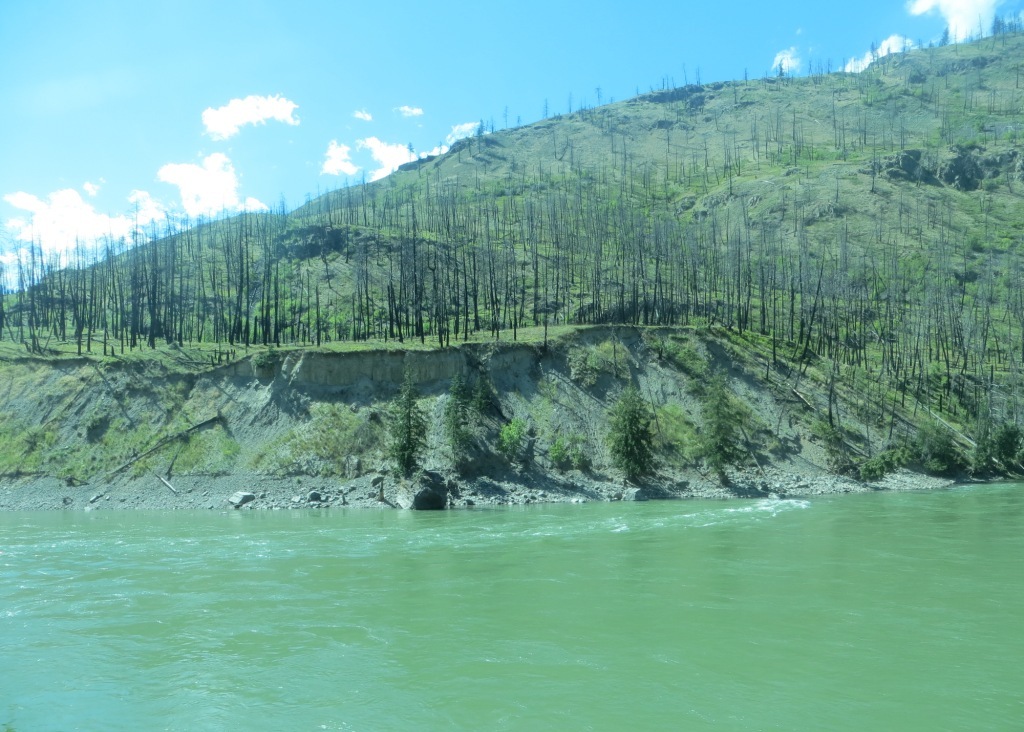 Approaching the outskirts of Kamloops.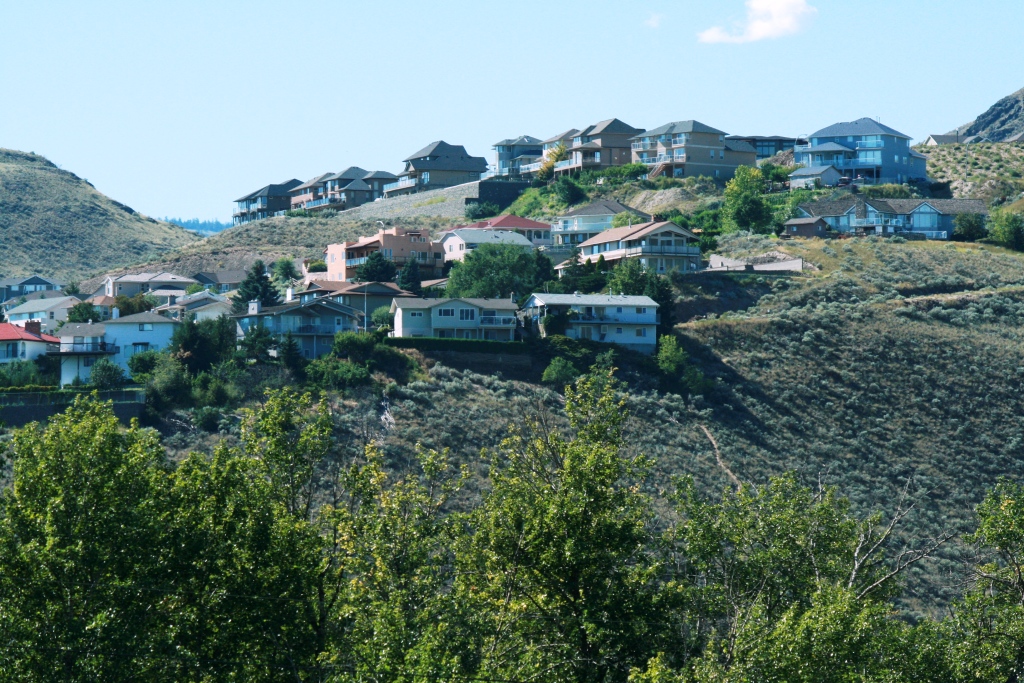 This church near town is said to have been seen in the movie "Unforgiven" with Clint Eastwood and Mark Wahlberg. Notice the cemetery just beyond.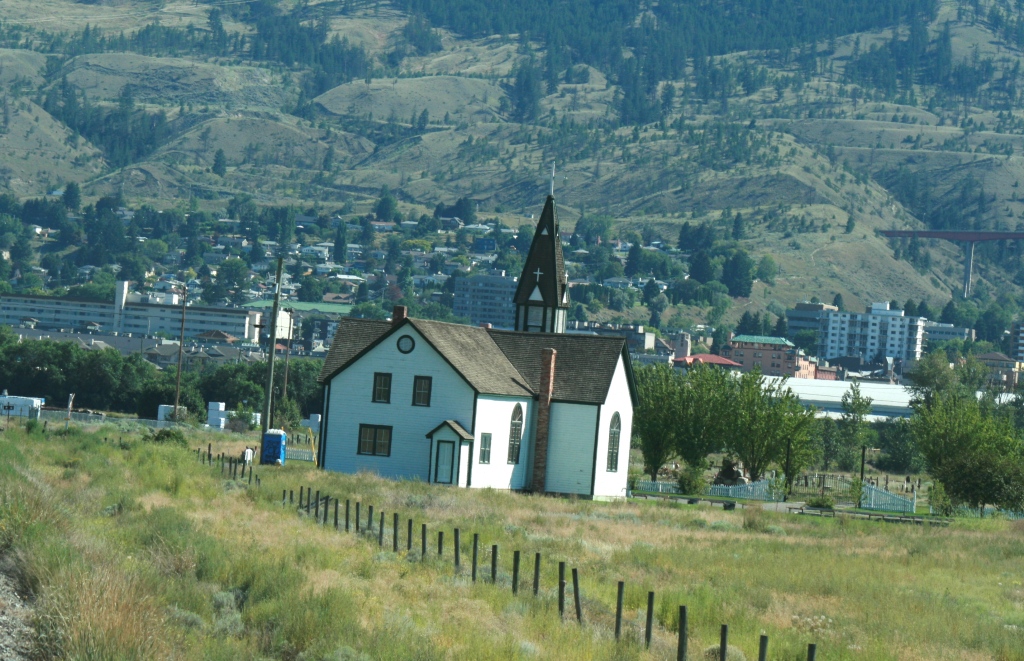 In the cemetery is an Inuit stone monument, called Inukshuk, that was the symbol of the Vancouver Olympics. Inukshuk means "In the image of man," and has become symbolic of cooperation and brotherhood for peoples everywhere.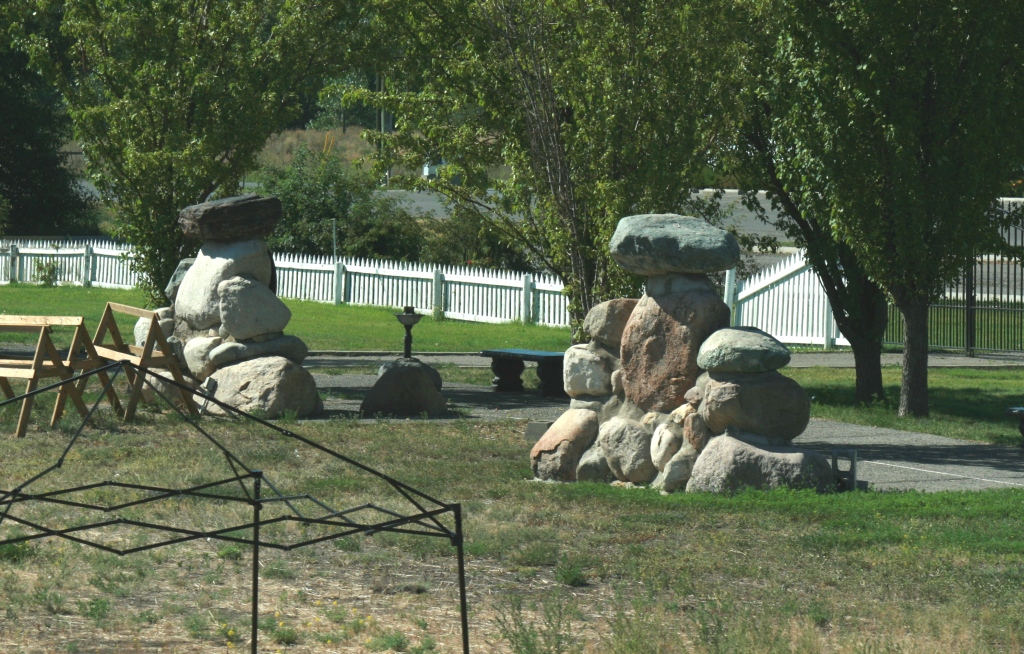 The Thompson River runs through Kamloops and provides opportunites for recreation.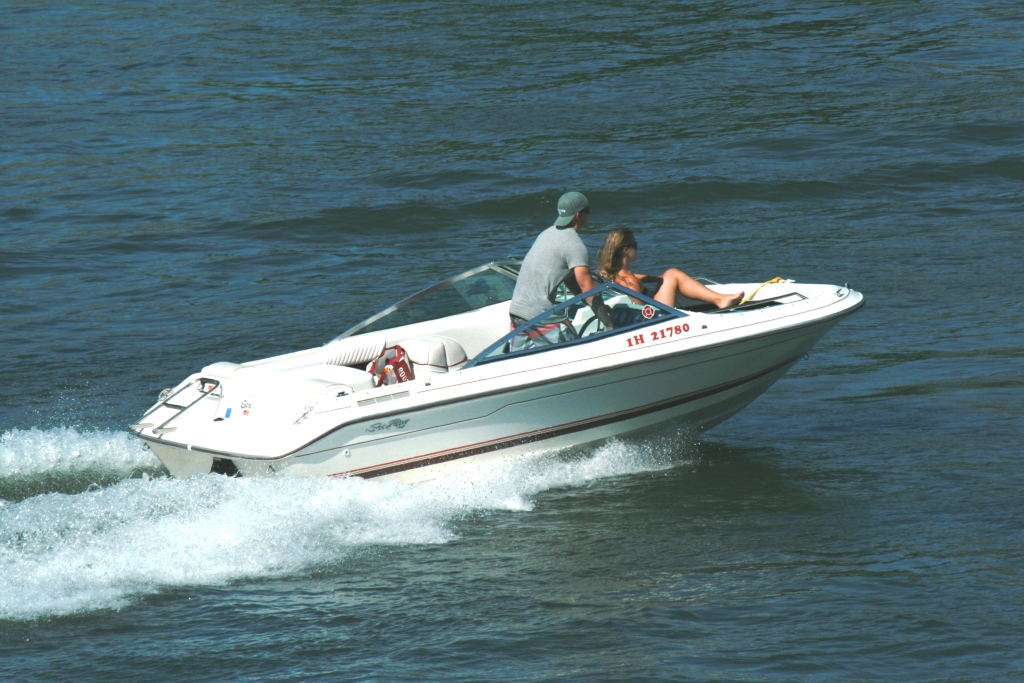 We pulled into the Kamloops train station.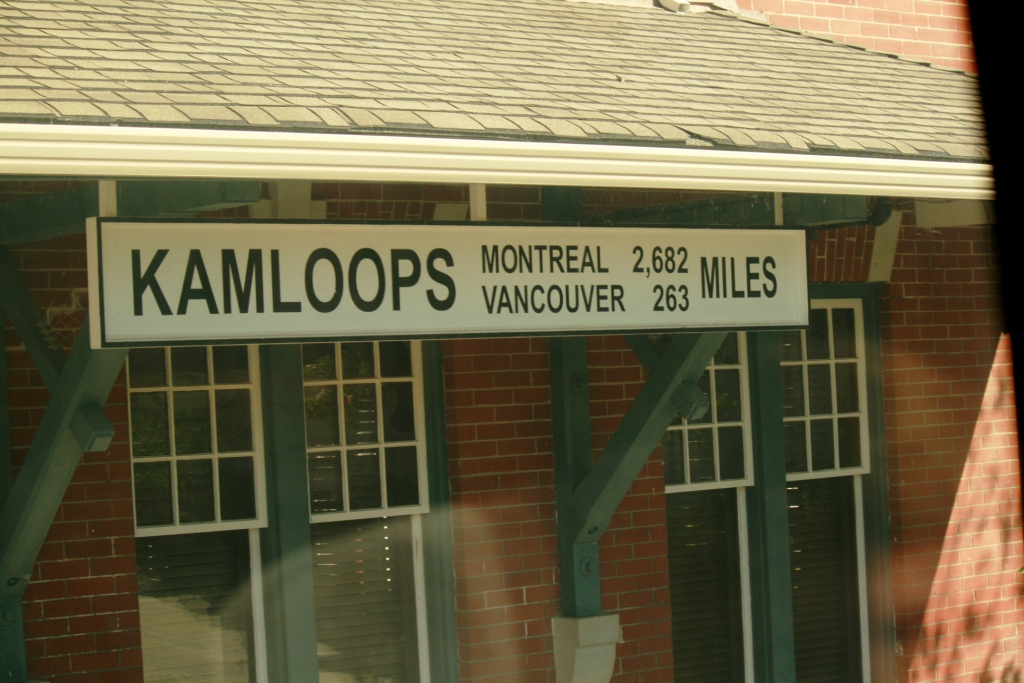 We were glad the bus was waiting for us because it was 102 F. We were taken to our hotel.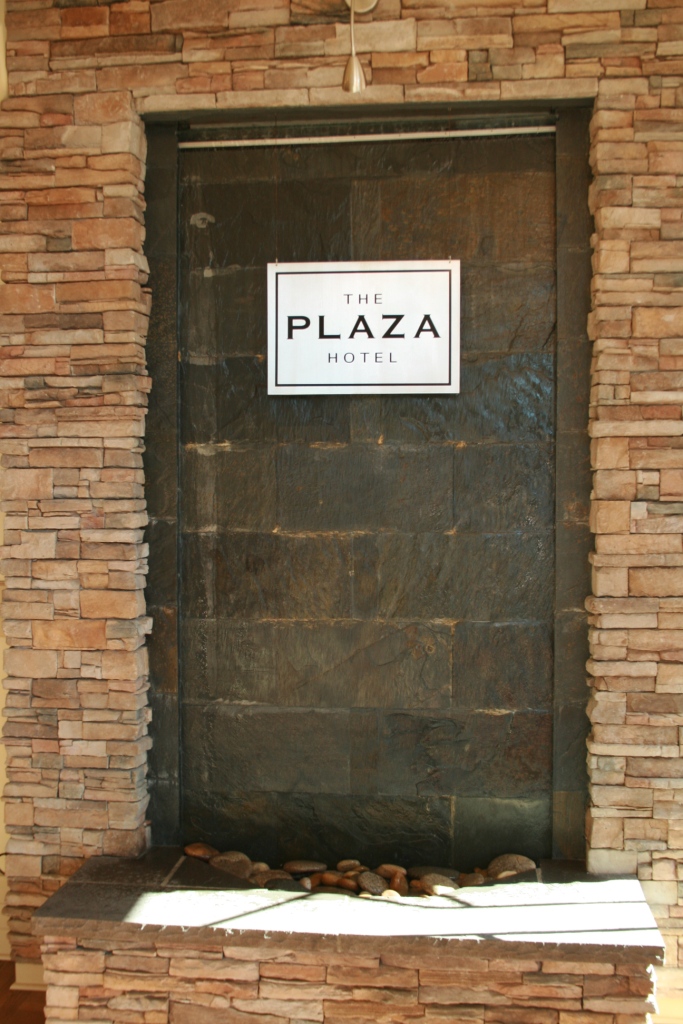 After an early dinner at Frick & Frack's, Nancy and I walked to the free outdoor concert at the nearby Riverside Park. We crossed Kamloop's version of the Golden Gate bridge, a foot path over the train tracks to the park.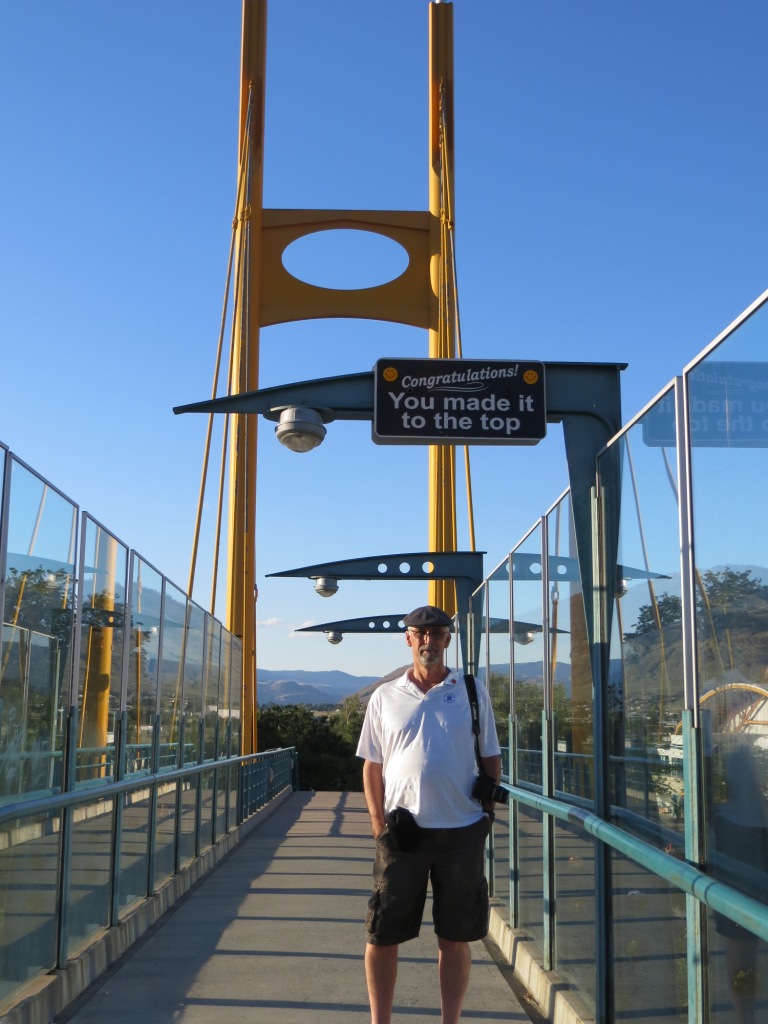 A statue at the entrance to the park.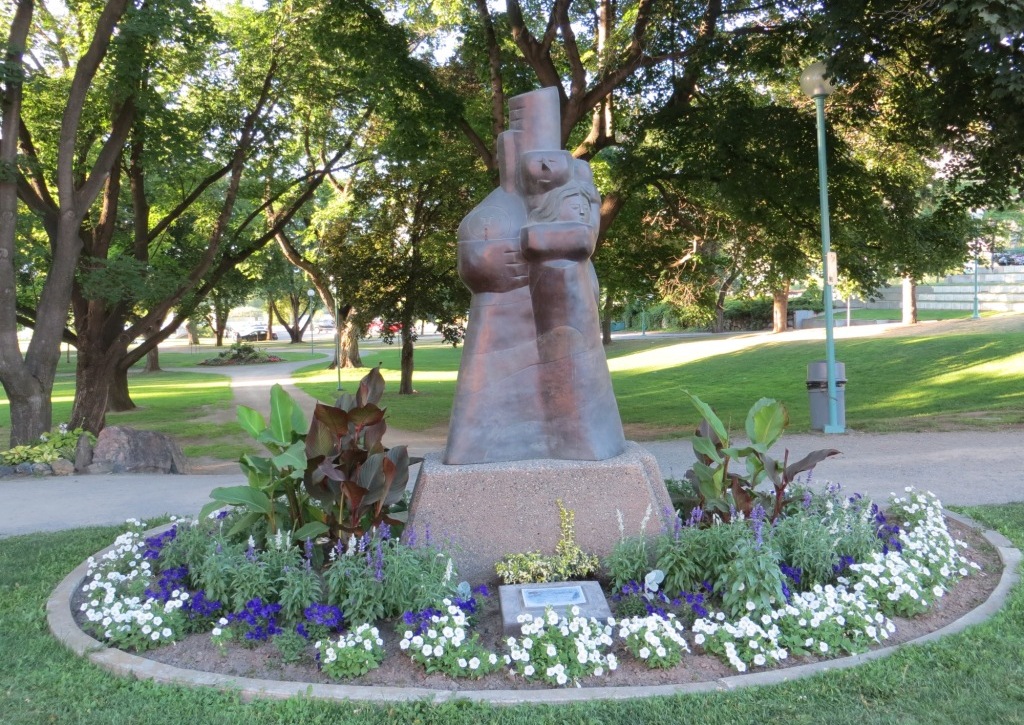 There are many ways for kids to get wet and cool off in the park.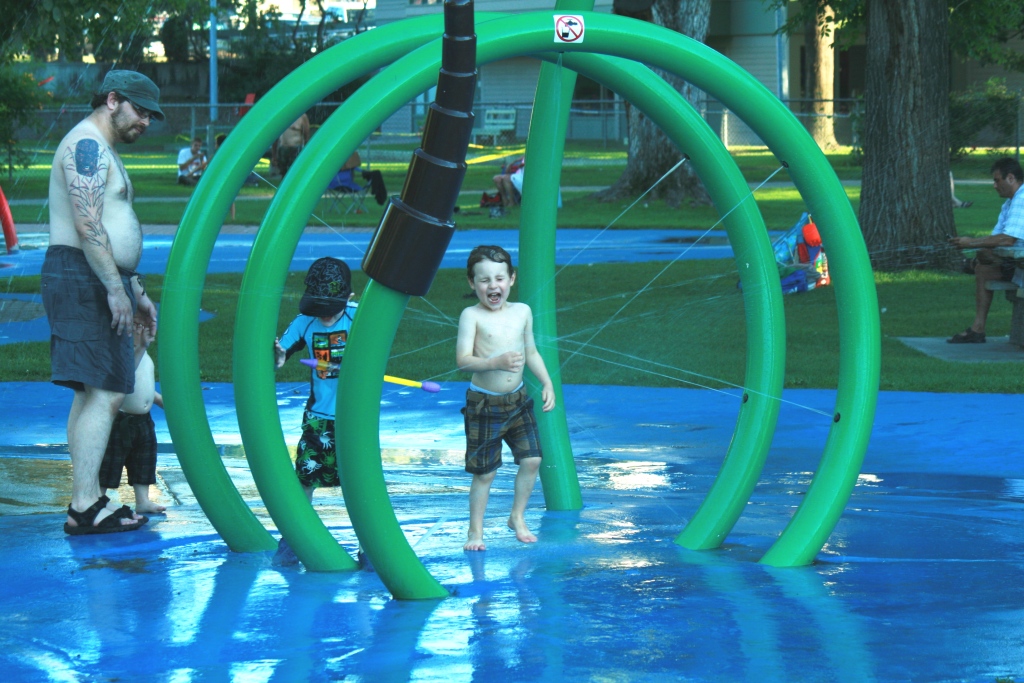 The very talented local Kamloops group, Wiley, was performing country music.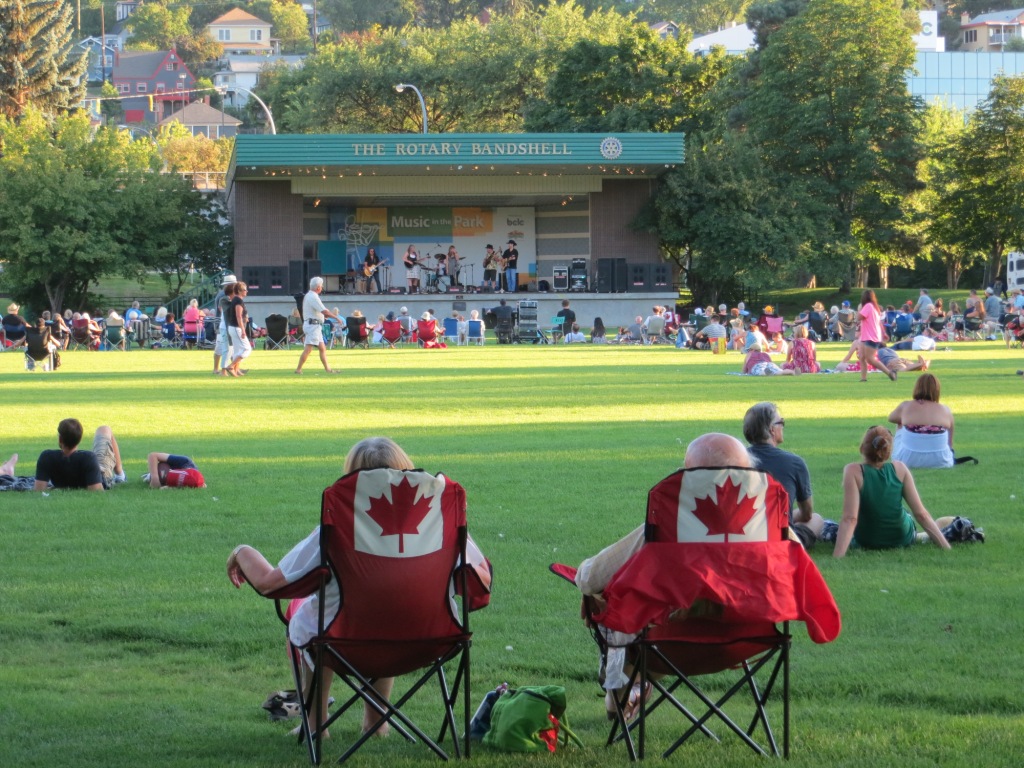 Wiley.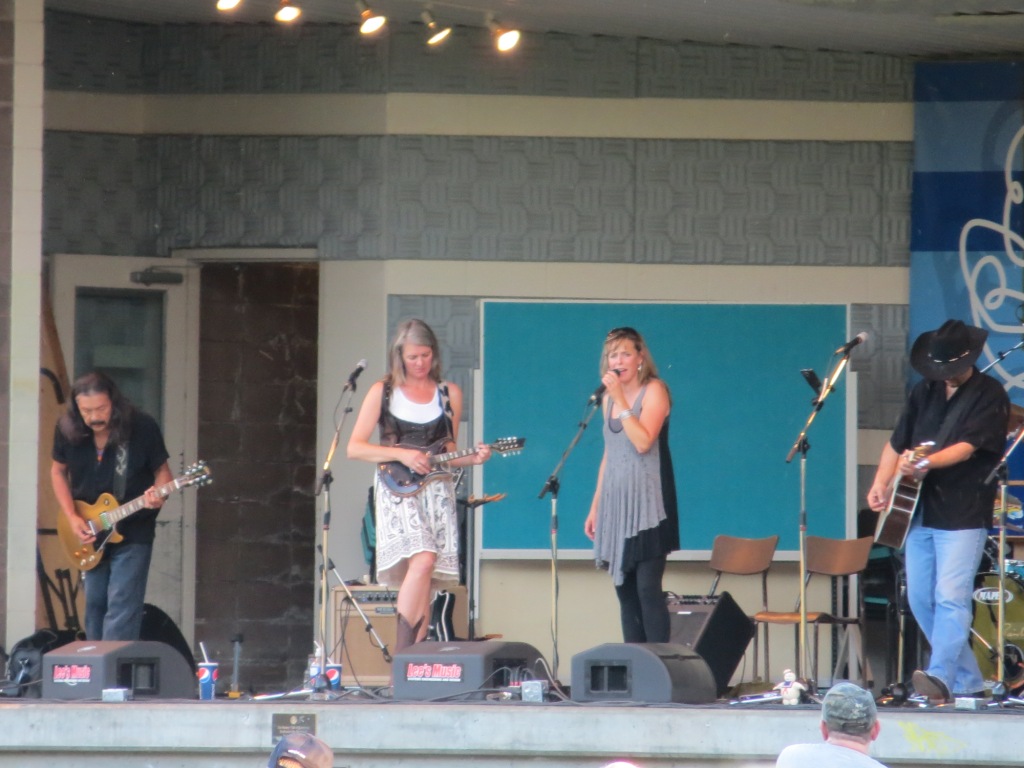 We headed back to our hotel for the evening as the sun slowly sank in the west over the Thompson River.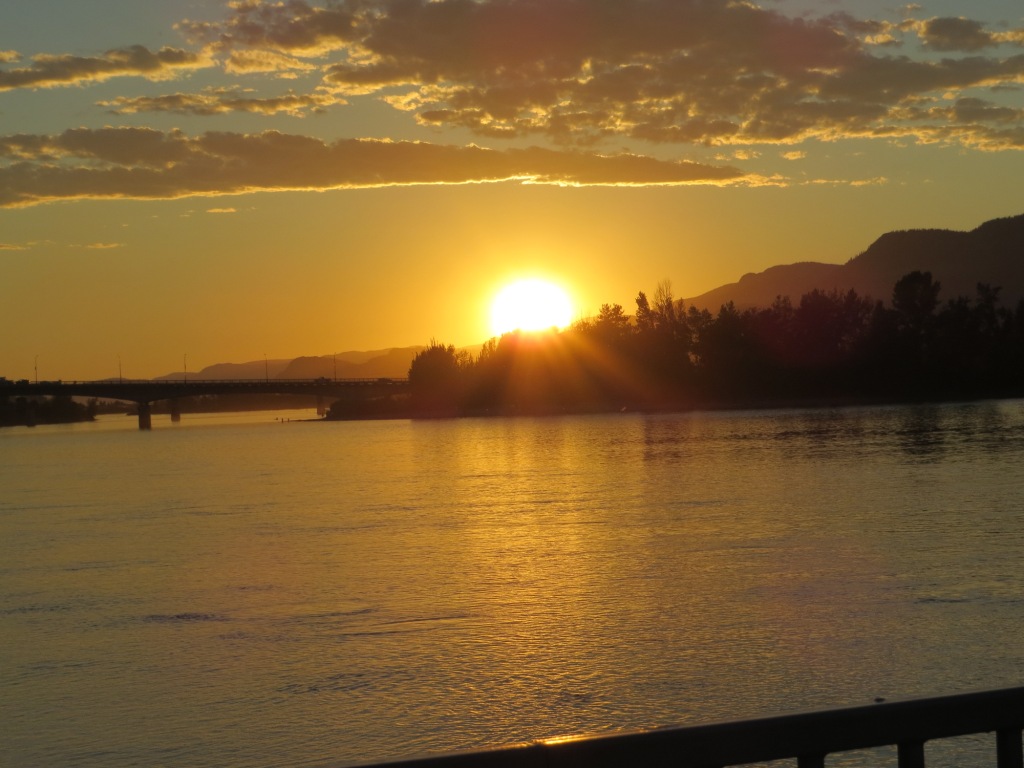 Tomorrow we re-board the Rocky Mountaineer train for the remainder of the ride to Vancouver on Day 8. Or return to Main Menu.