We began our tour of Vancouver with our local guide, Donna.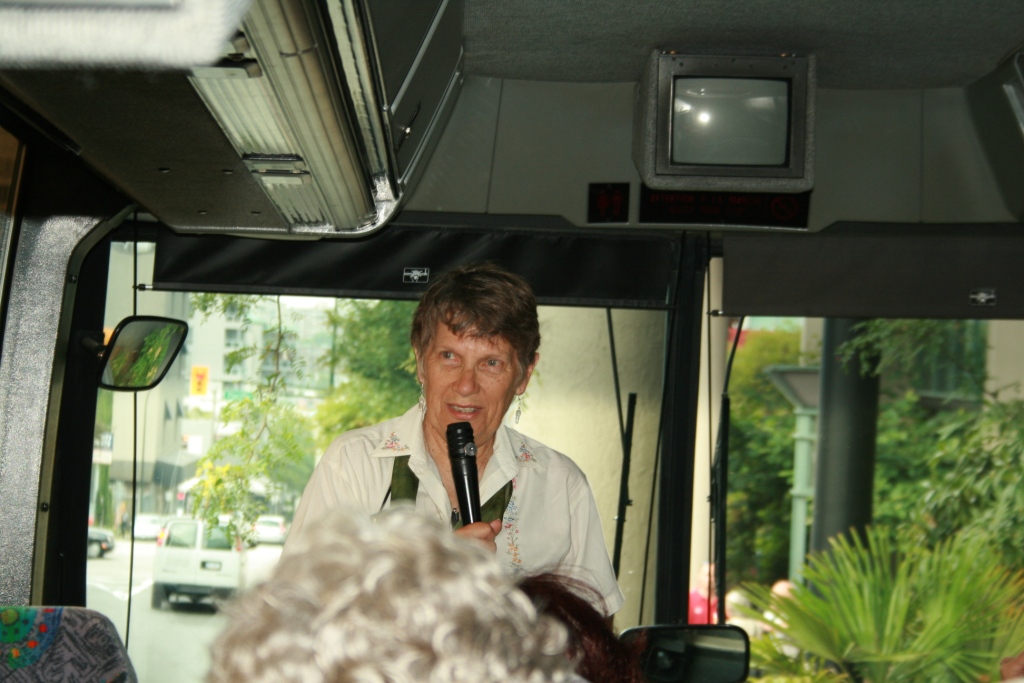 We drove thru Chinatown. They still hang chickens in the windows.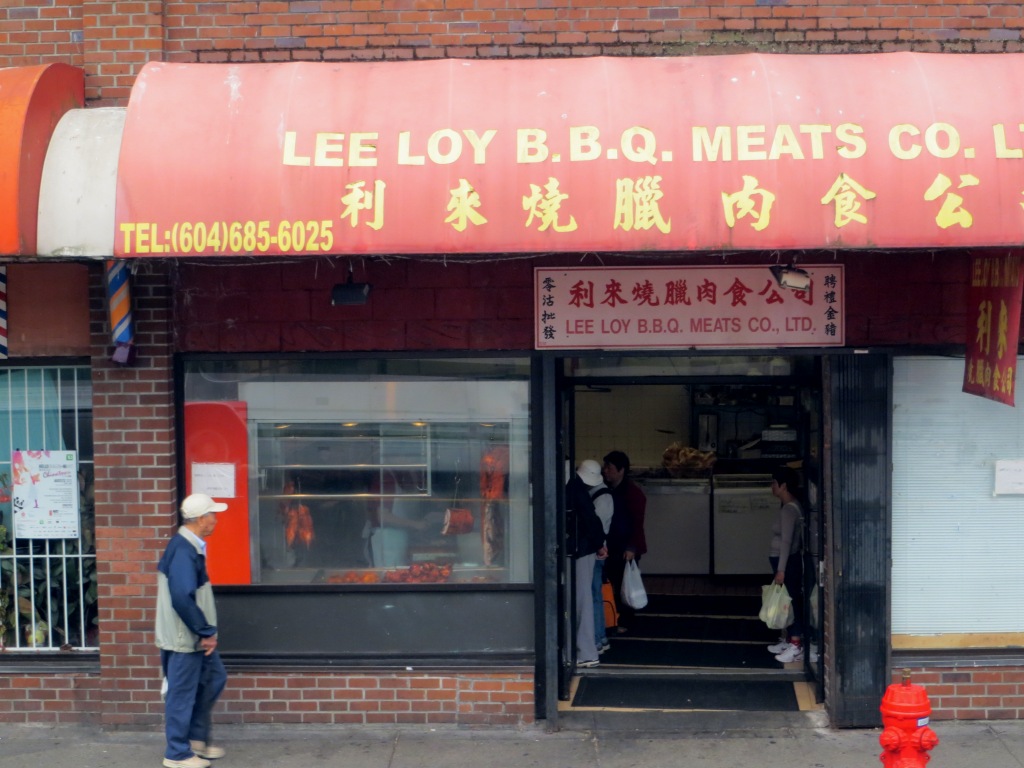 We stopped to take a look at the Gastown Steam Clock, the world's first steam powered clock. It plays a Westminster Chime every quarter hour.
Weighing 2 tons, steam winds the weights and blows the whistles.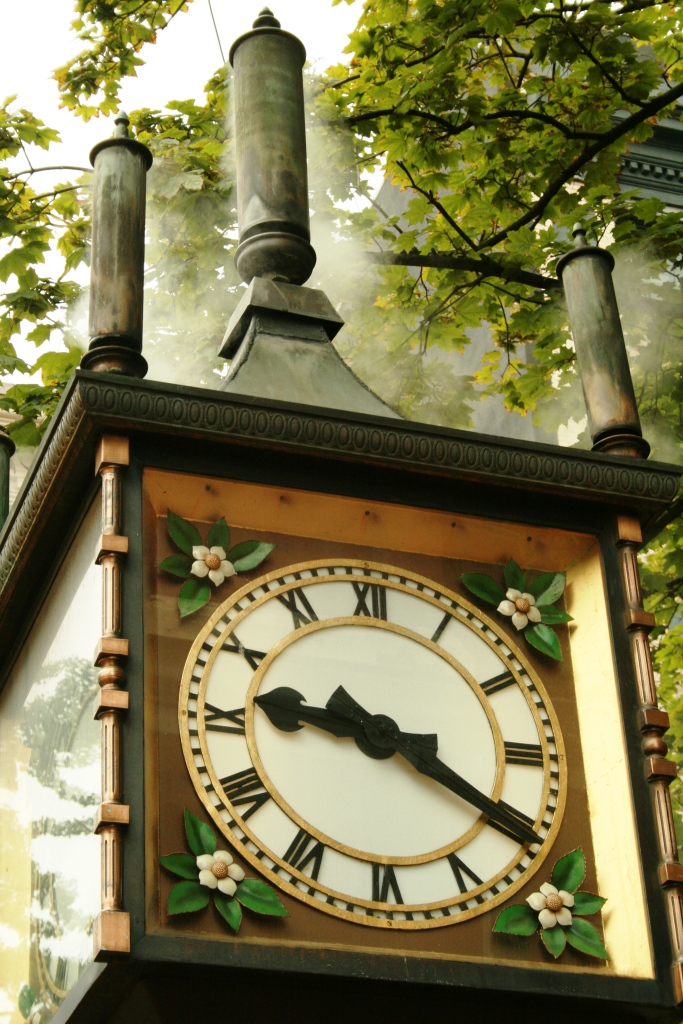 Next stop was Stanley Park where Donna actively engages our group.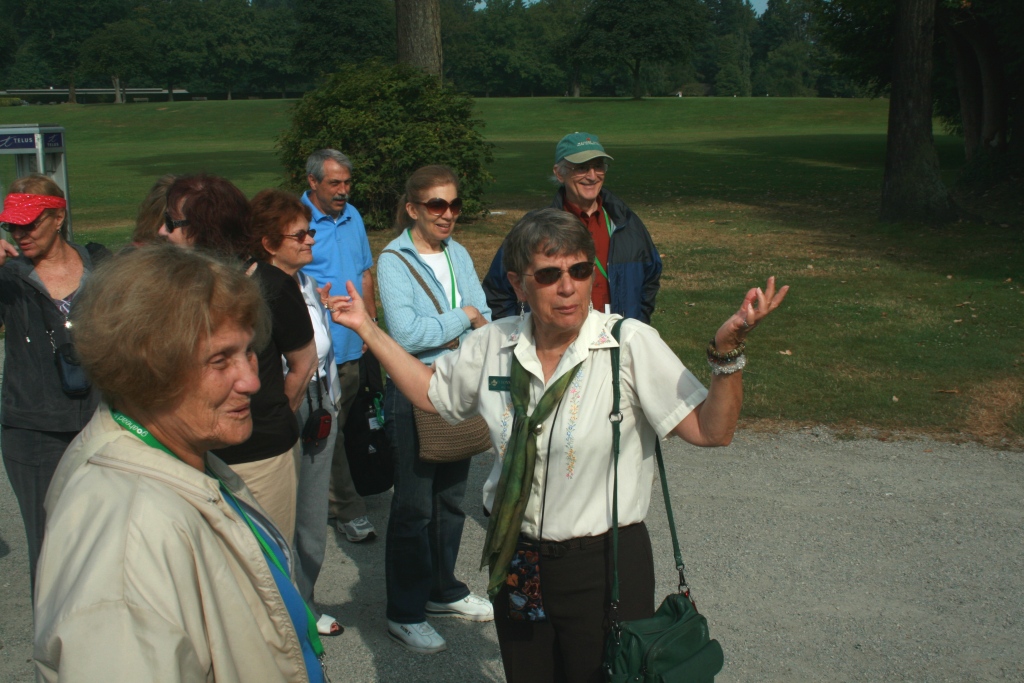 We chose the totem poles area for a group picture.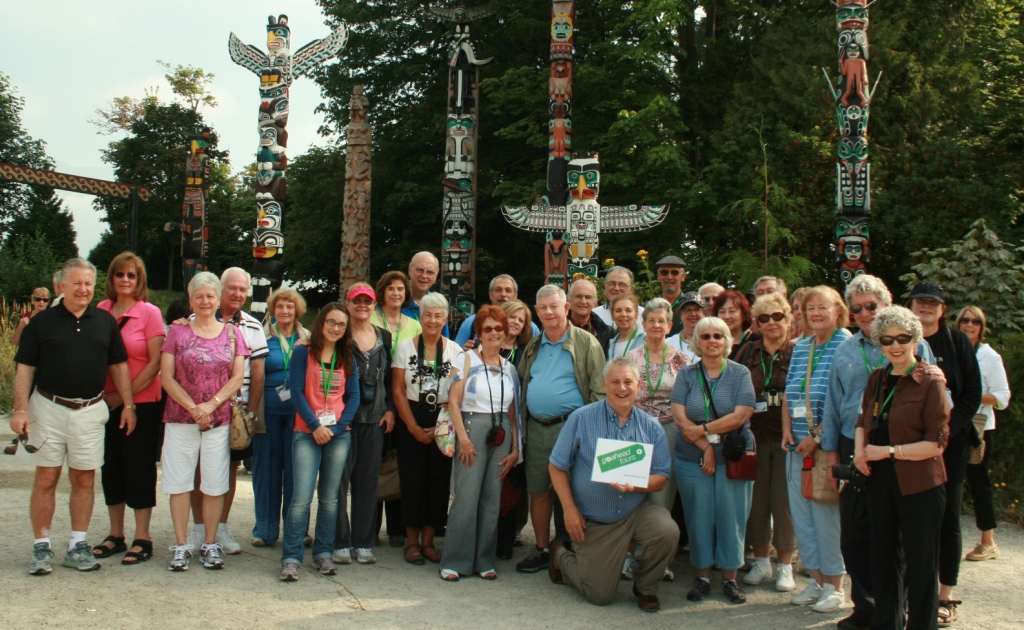 The totems.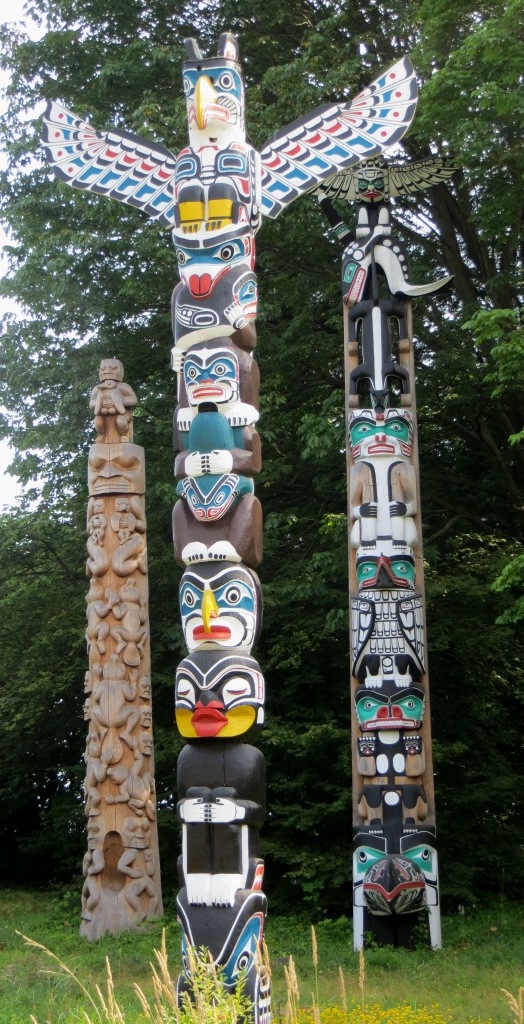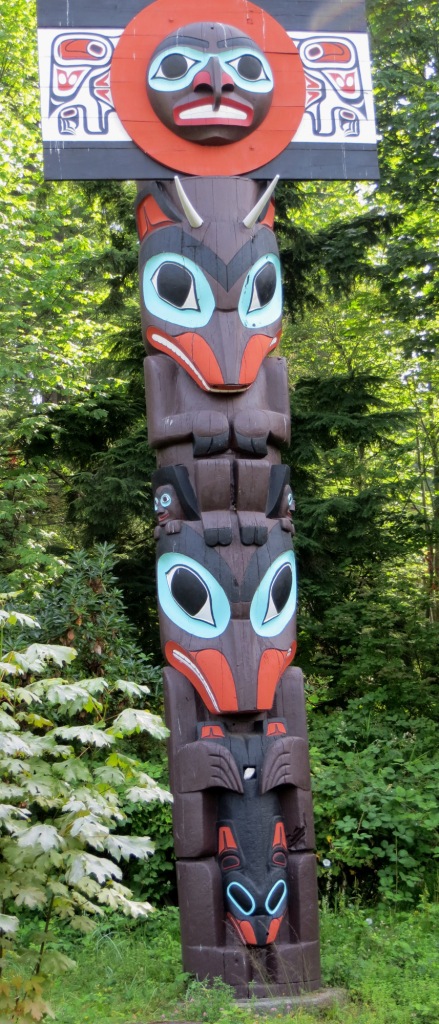 Walking through this totem arch is supposed to bring good luck.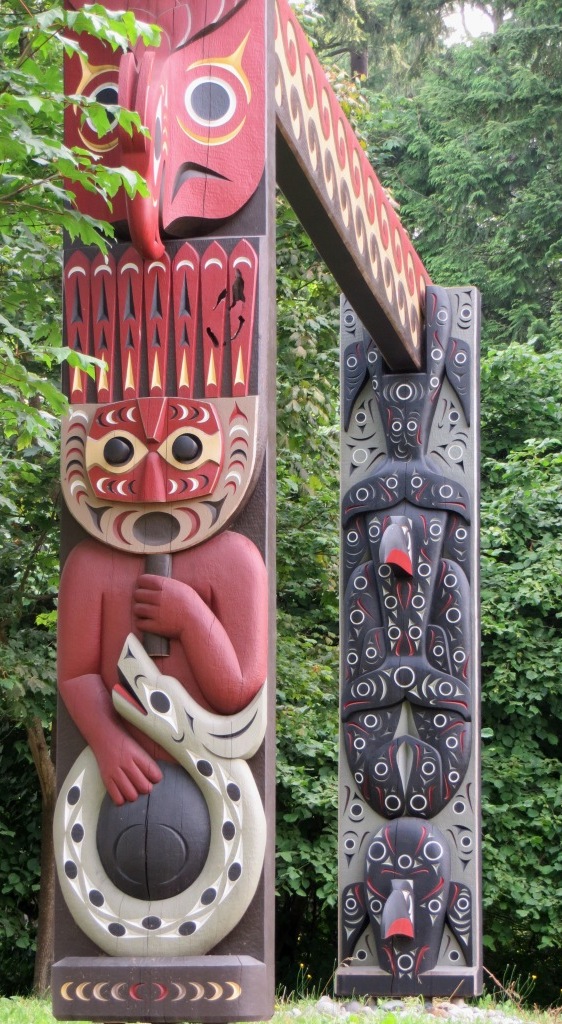 Another look at the totem poles.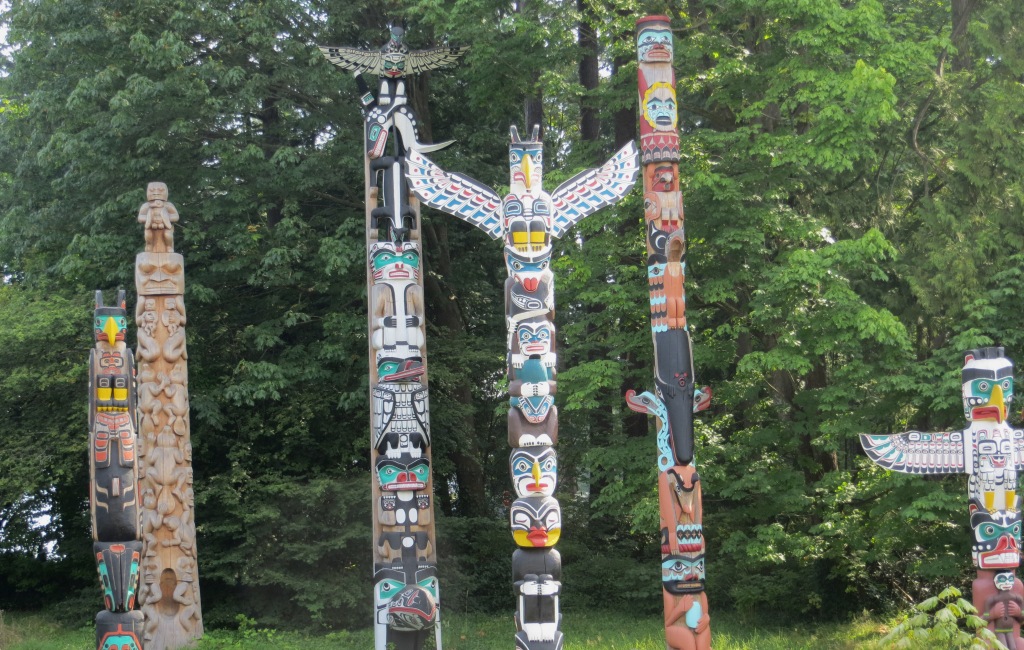 As we continue our tour we pass the Stanley Park lighthouse.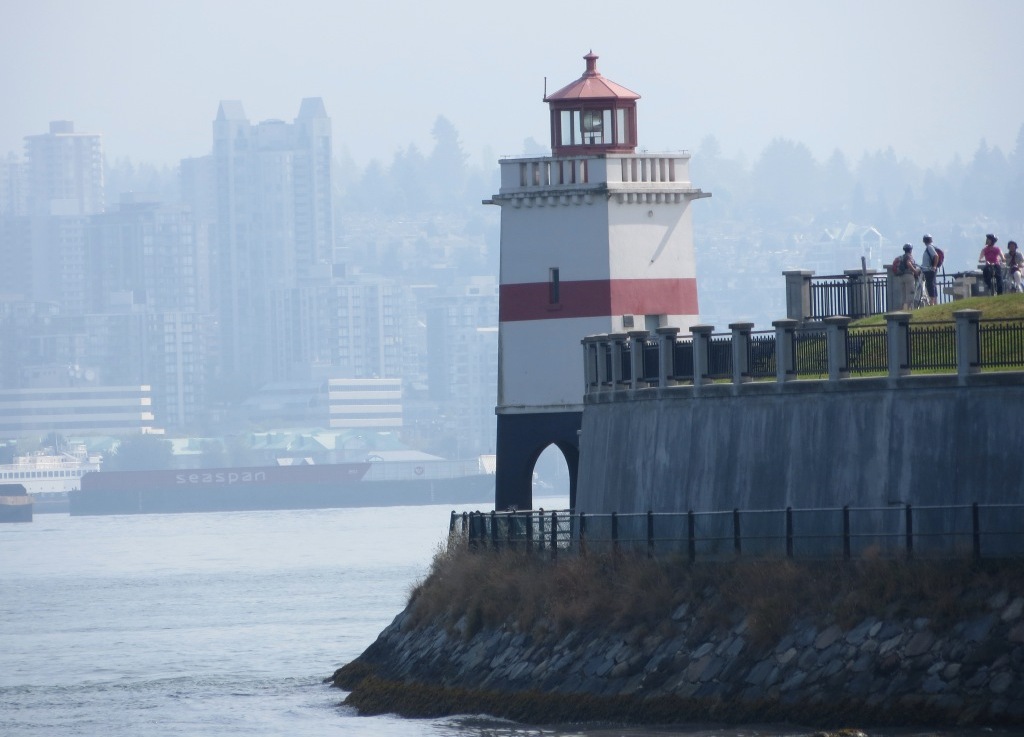 Looking back across the harbor to downtown Vancouver.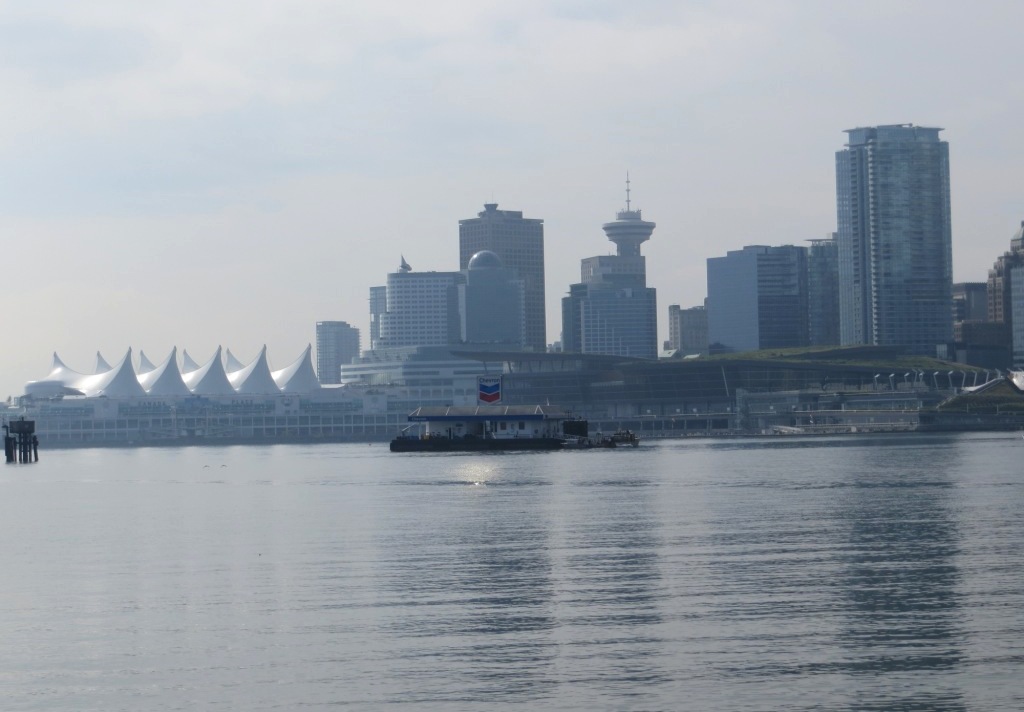 Another view of the modern skyline.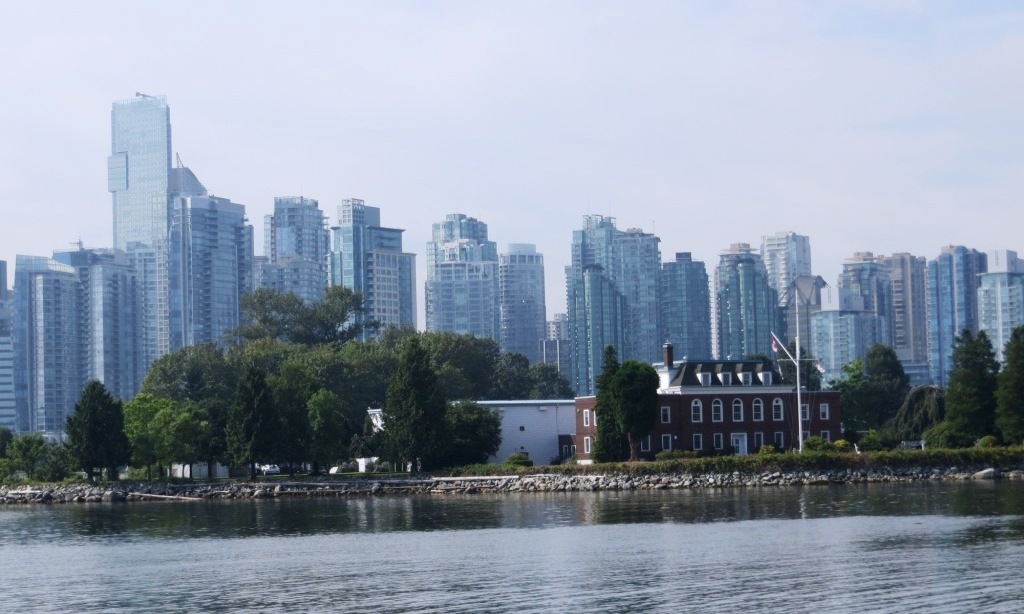 From inside the park we view the Lions Gate Bridge.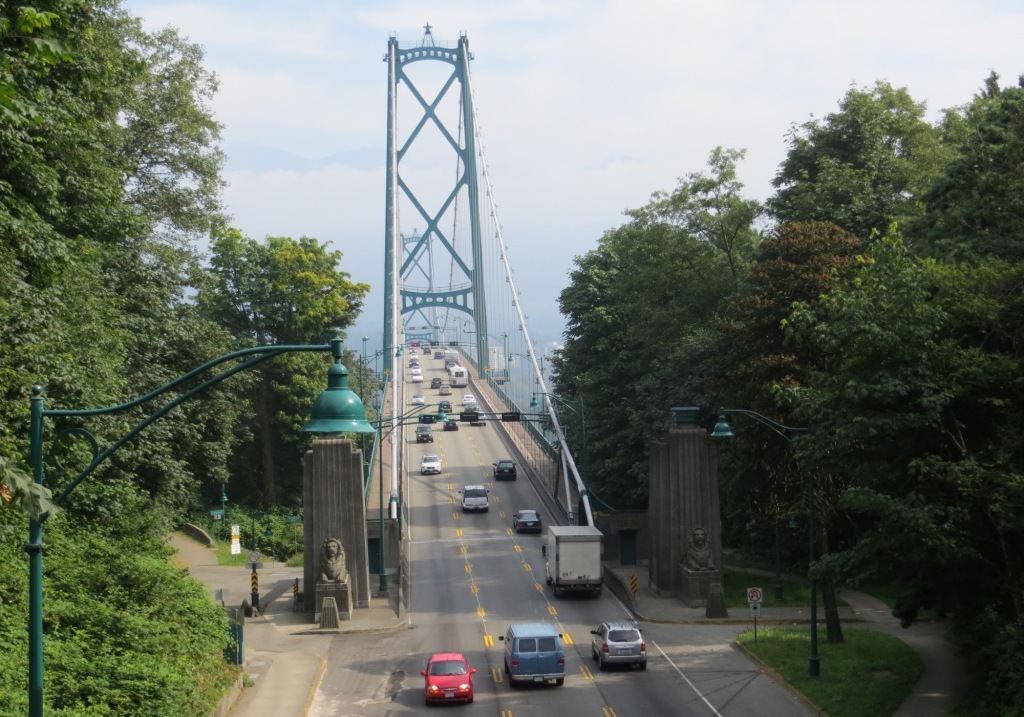 The view from Prospect Point in Stanley Park.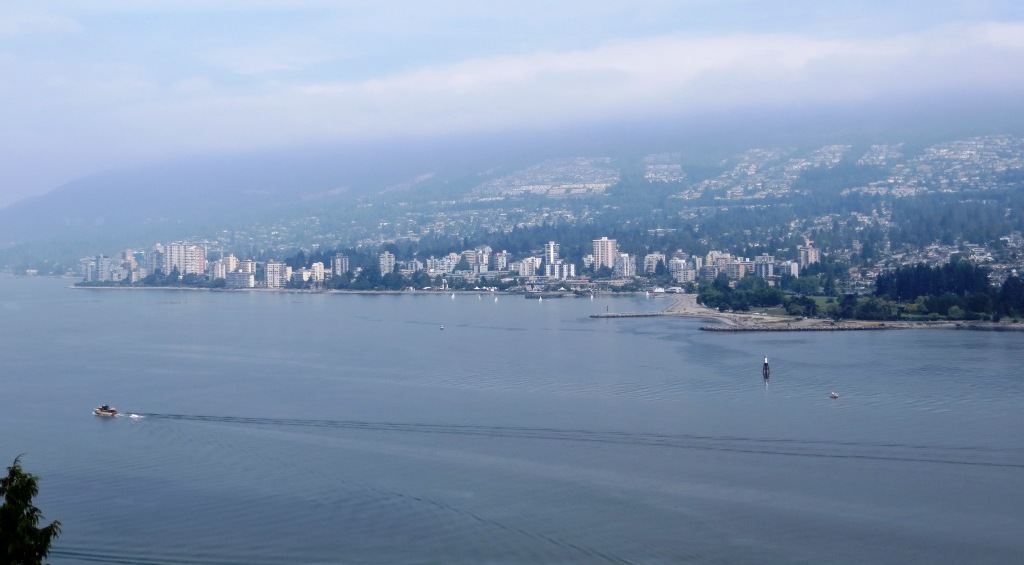 After visiting Stanley Park we had the afternoon to ourselves, so we explored Granville Island. We saw the floating houses.
They had colorful mailboxes.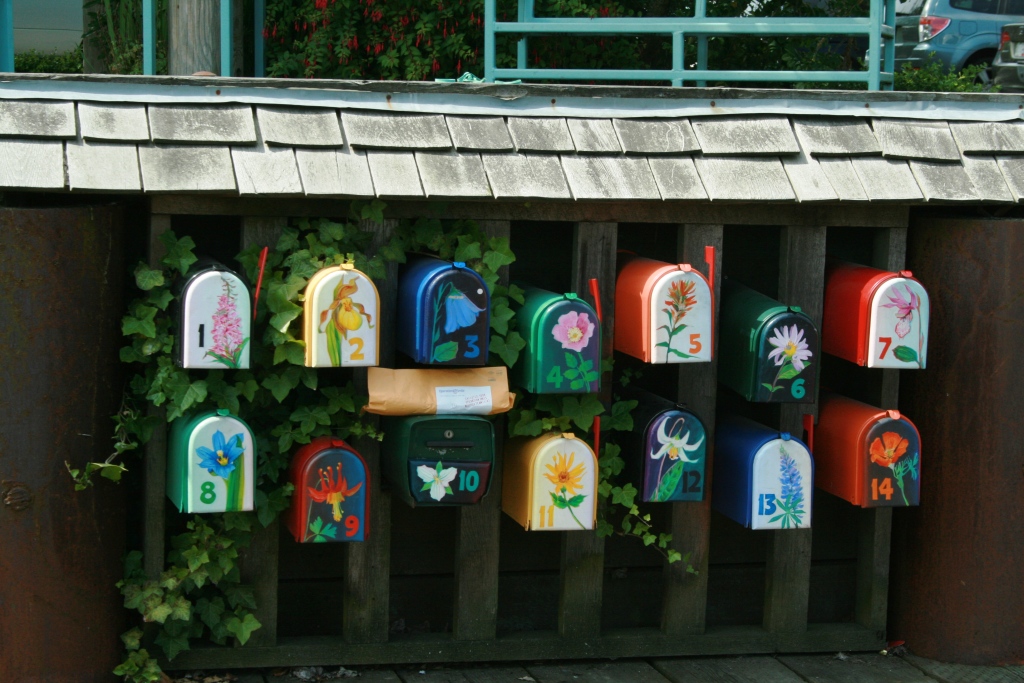 There was a great indoor market.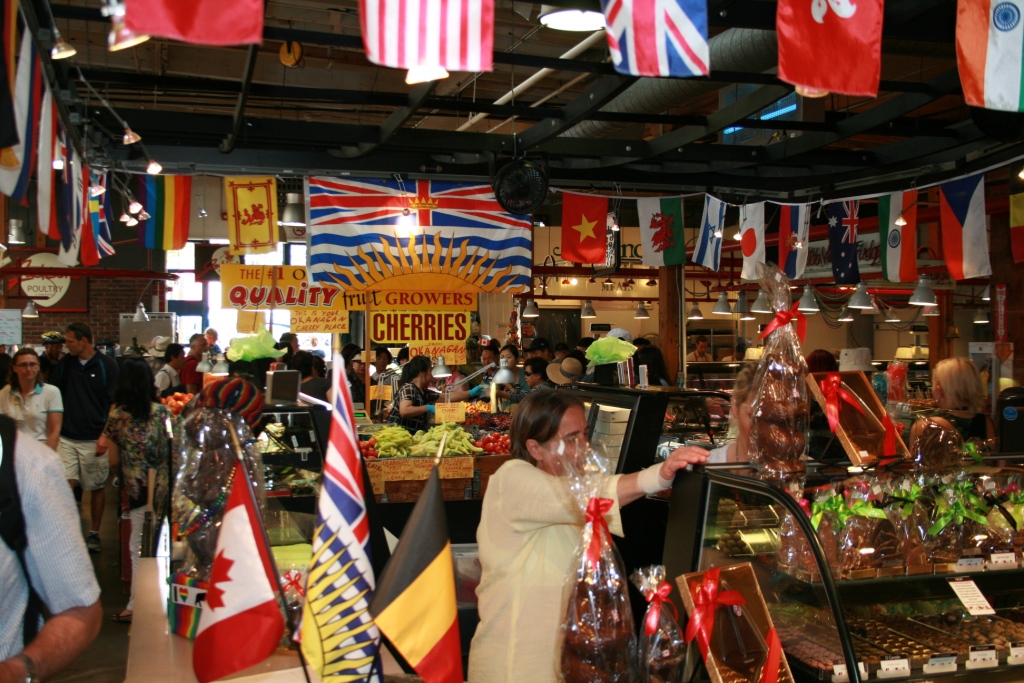 Colorful fruit. Notice the "donut peaches" at bottom right.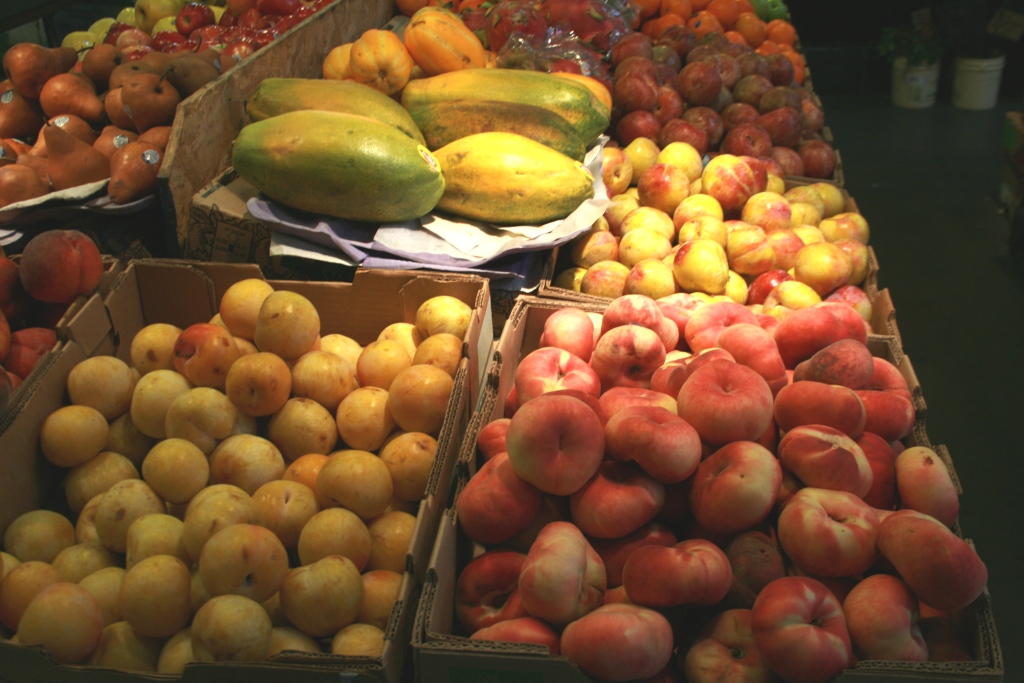 There were acrobats performing in the market.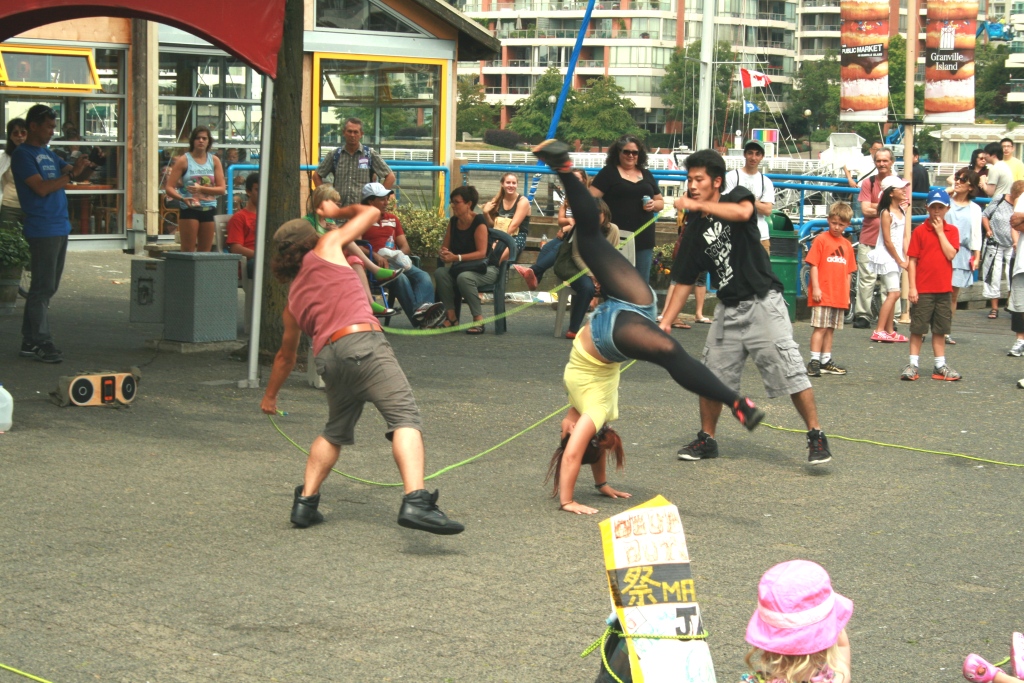 We decided to take an Aquabus tour of the inner harbor.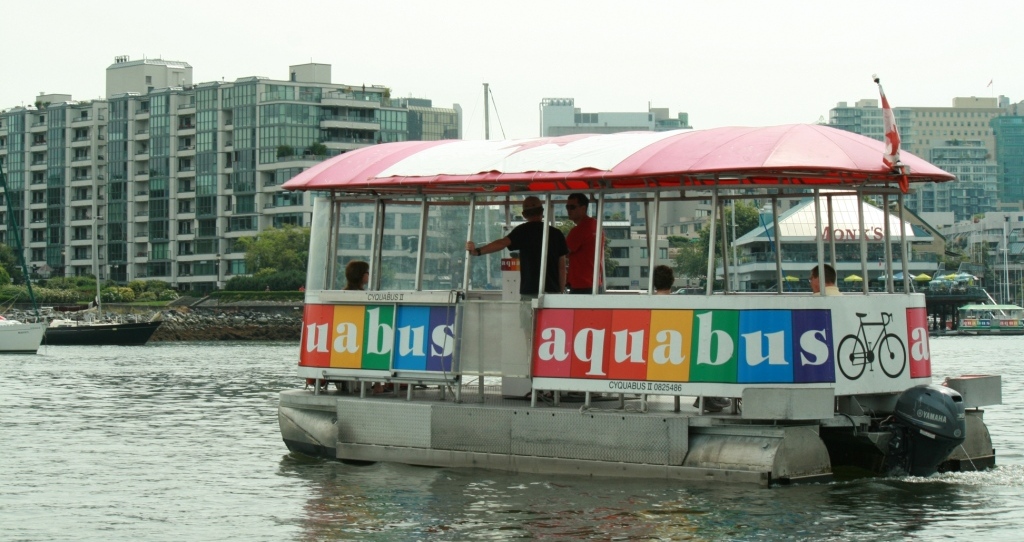 An up close view of downtown Vancouver. All the building are modern with lots of glass rising up straight near the water.
Well *almost* all the buildings stand up straight. The architect of this one must have had a sense of humor.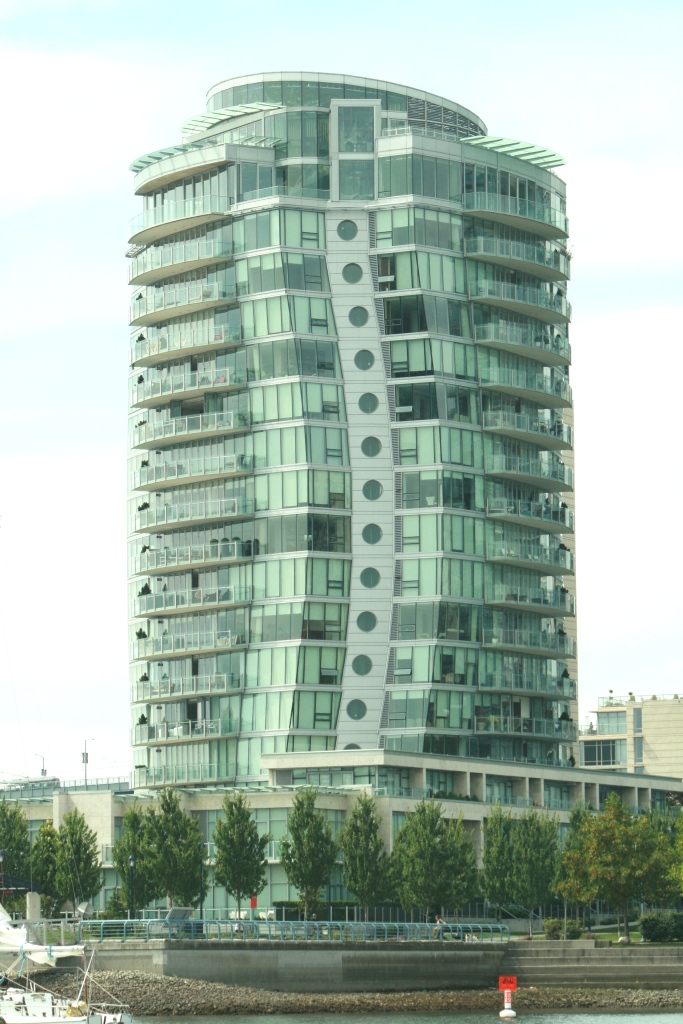 We got a view of the floating houses from the bay. Cute.
There were some interesting pieces of art along the shore.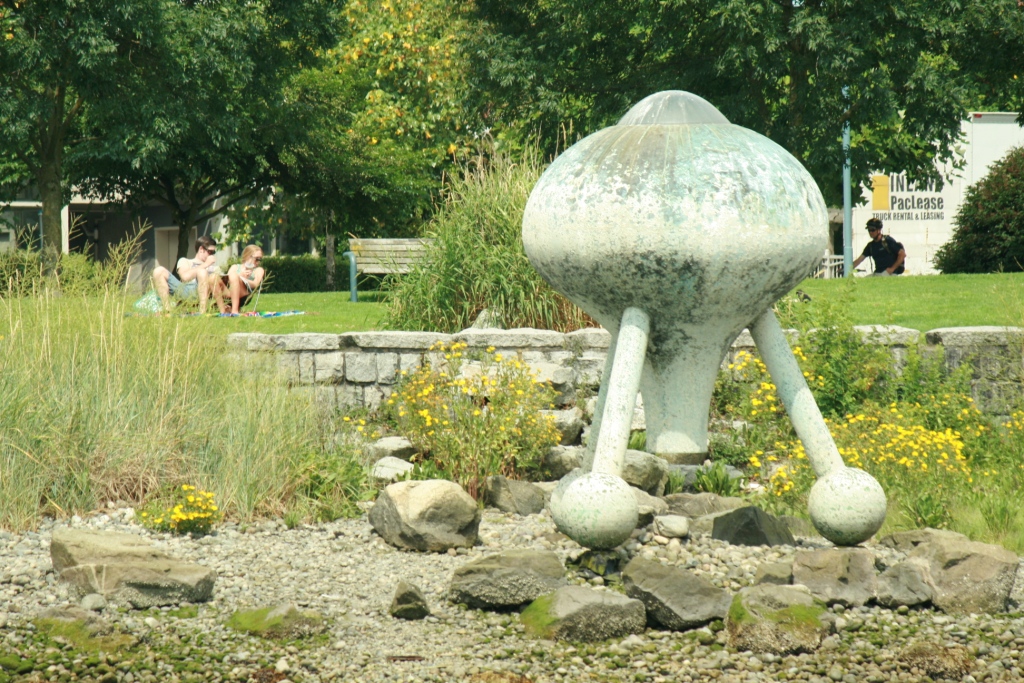 Another view from the Aquabus.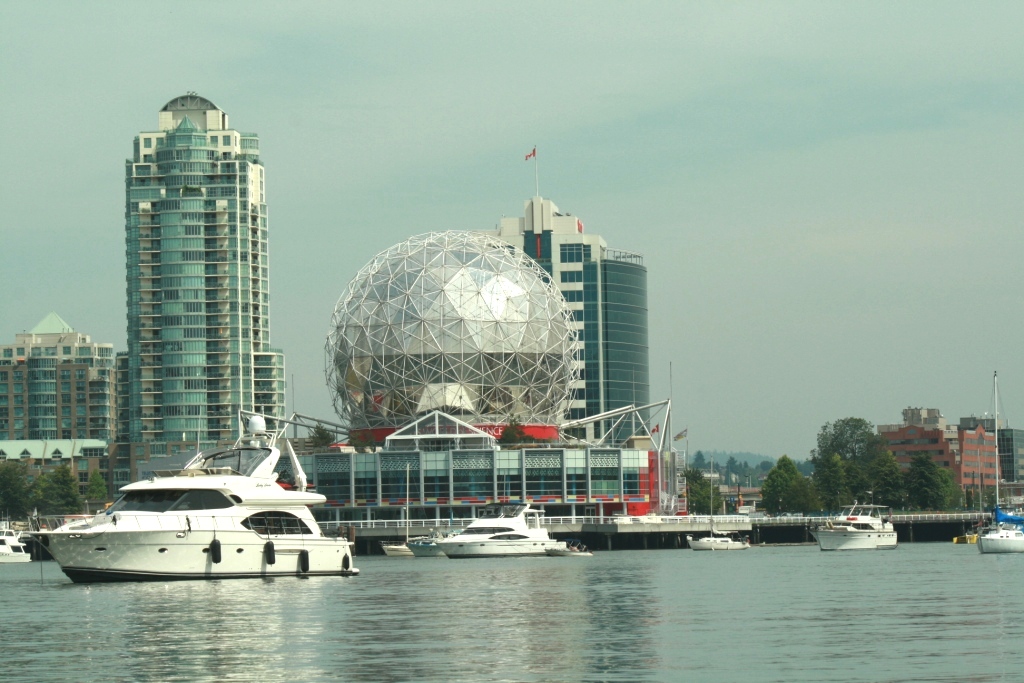 There's more than one way to get around the bay.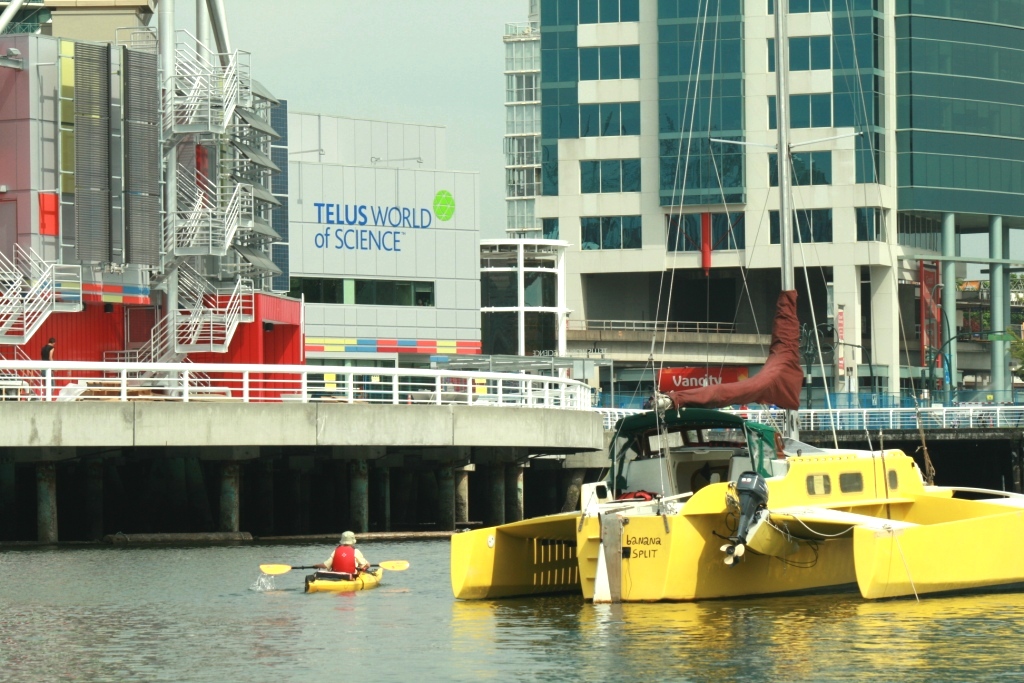 Tomorrow we continue our tour of Vancouver with a day trip to Victoria on Day 10. Or return to Main Menu.