Day 8 - Stockholm - Old Town
After the Vasa Museum, we drove back through the city streets to the old part of Stockholm. There were nice views along the way.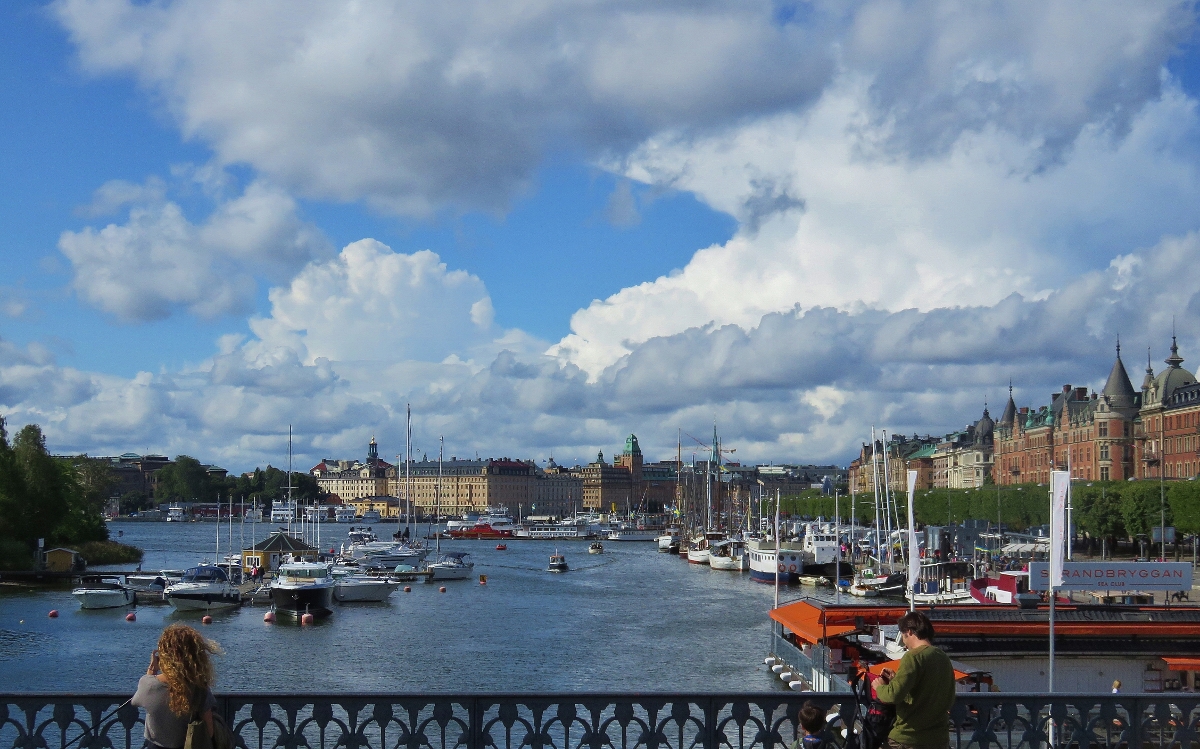 I like the pointy spires on the buildings.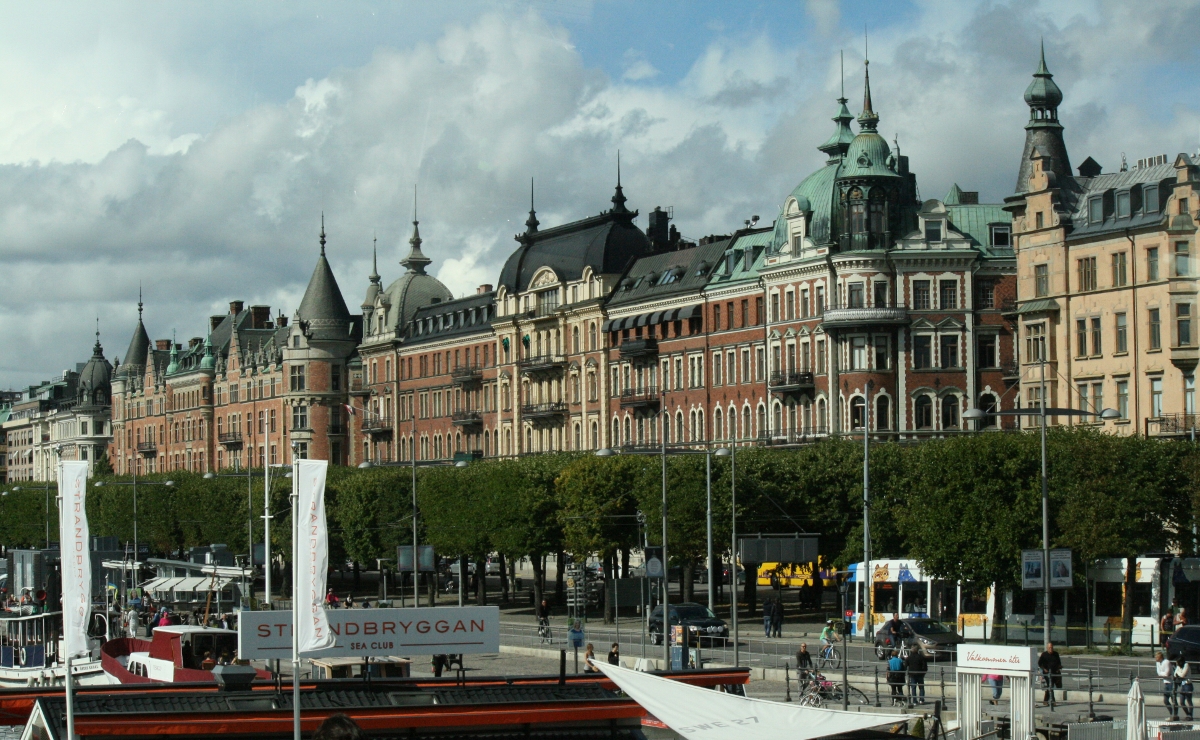 A simple church with an octagonal roof.
Nationalmuseum, the national gallery of Sweden is home to about half a million drawings from the Middle Ages to 1900, thanks to its benefactors, King Gustav III and Carl Gustaf Tessin.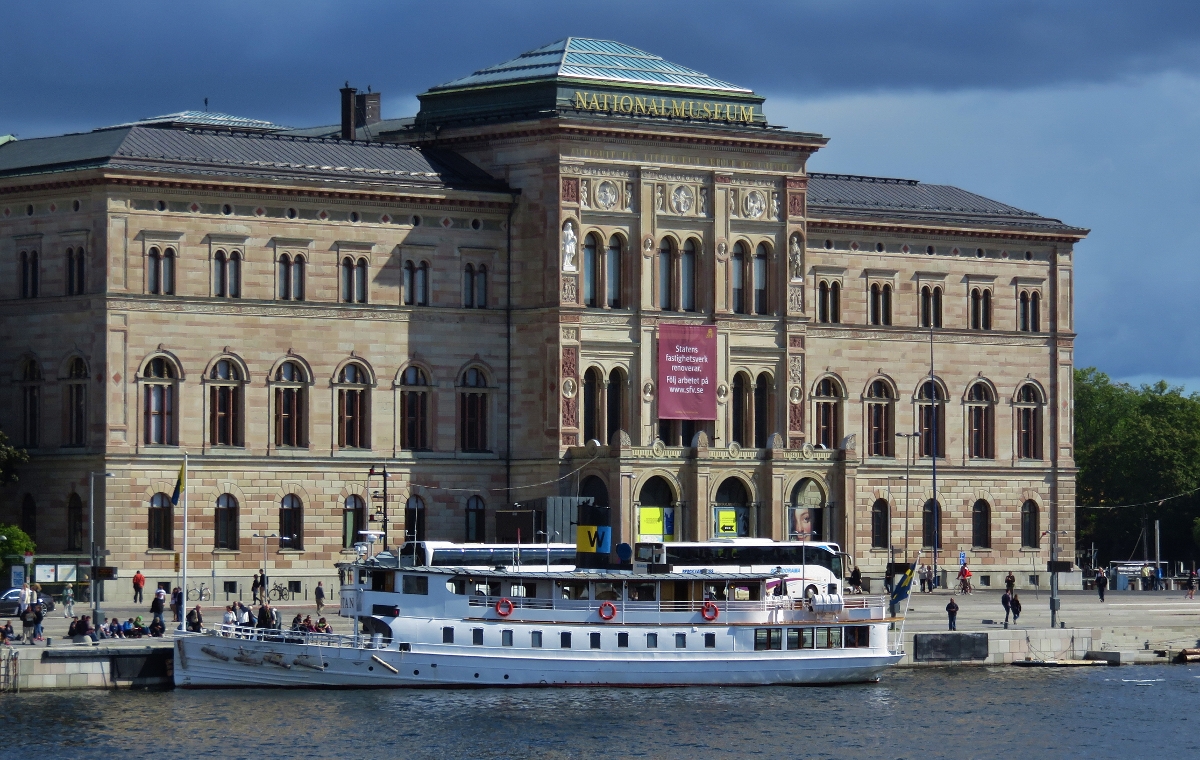 We arrived at the old part of Stockholm and had a hour to roam about on our own.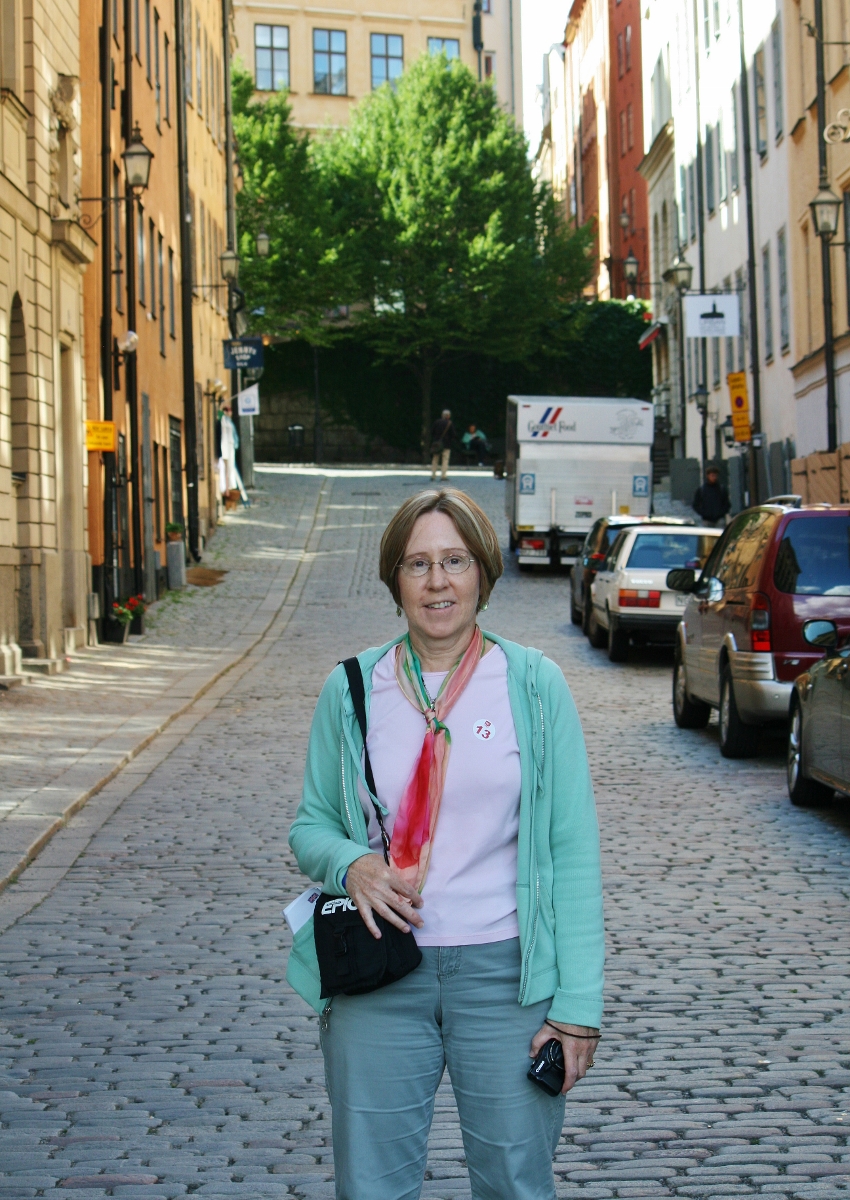 The streets were narrow in Old Town, and it was a public holiday, so lots of people were out and about.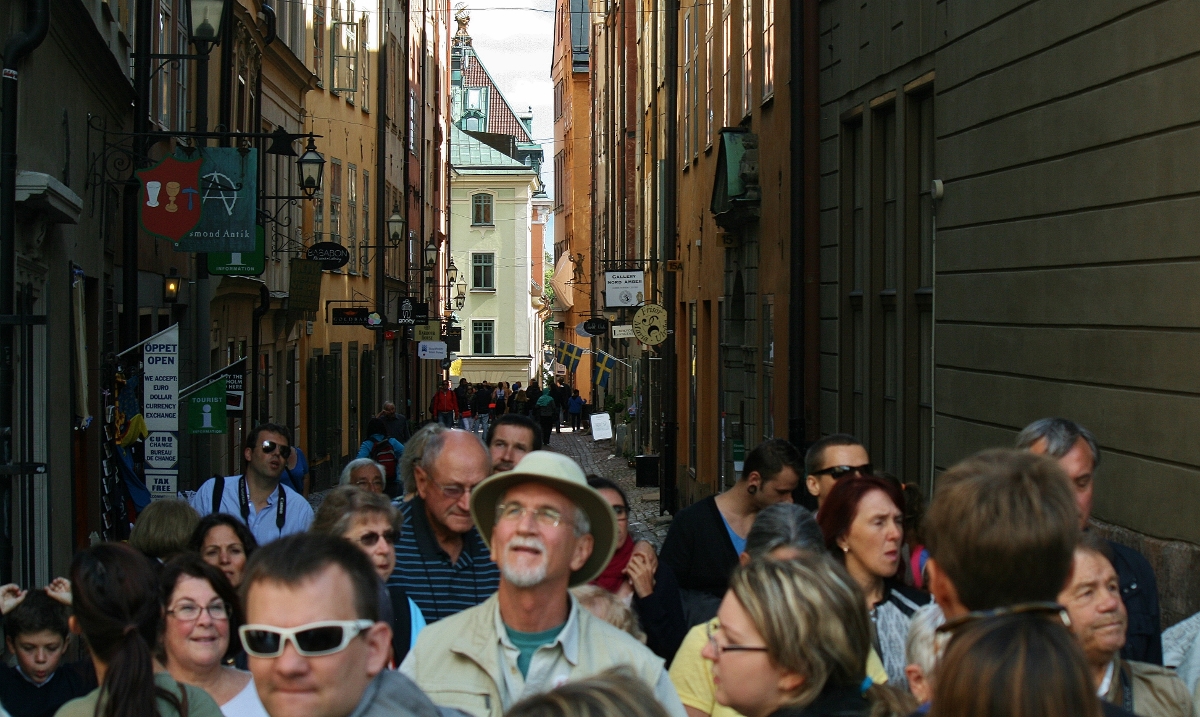 Statue of St. George slaying the dragon.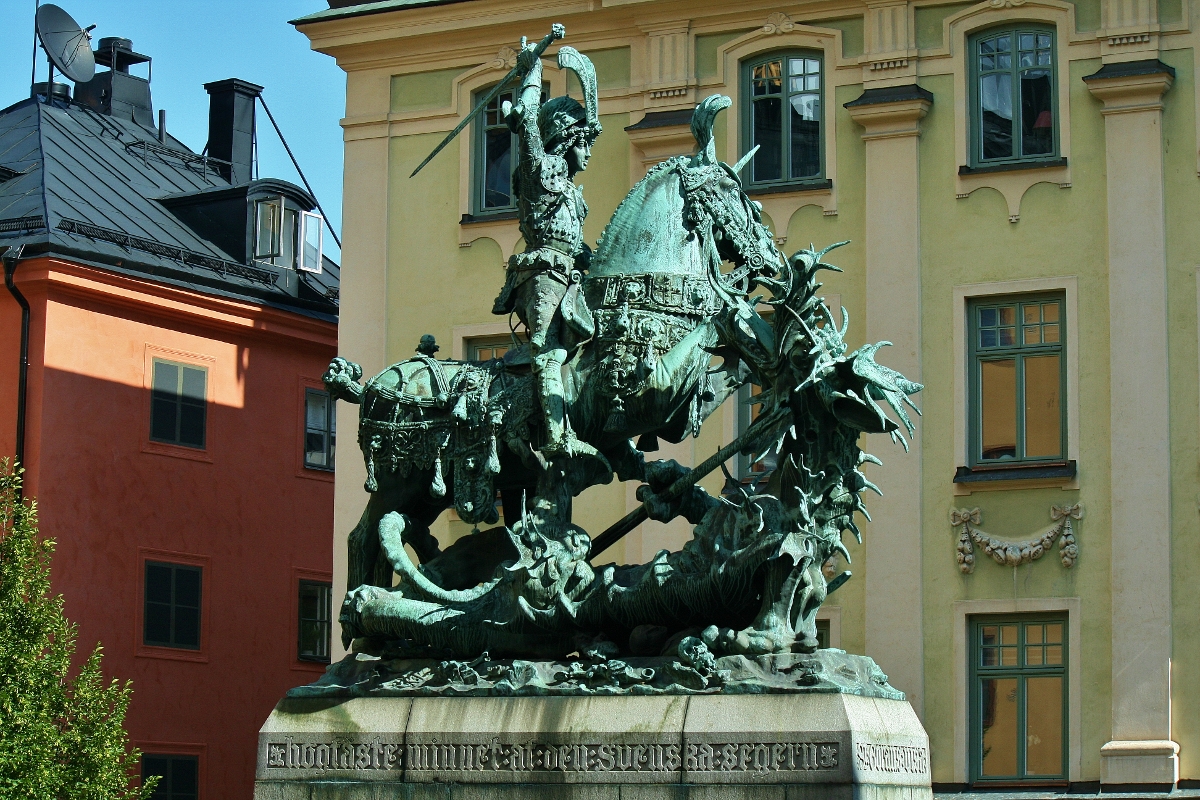 A very old water fountain.
Narrow, hilly, and cobblestone streets.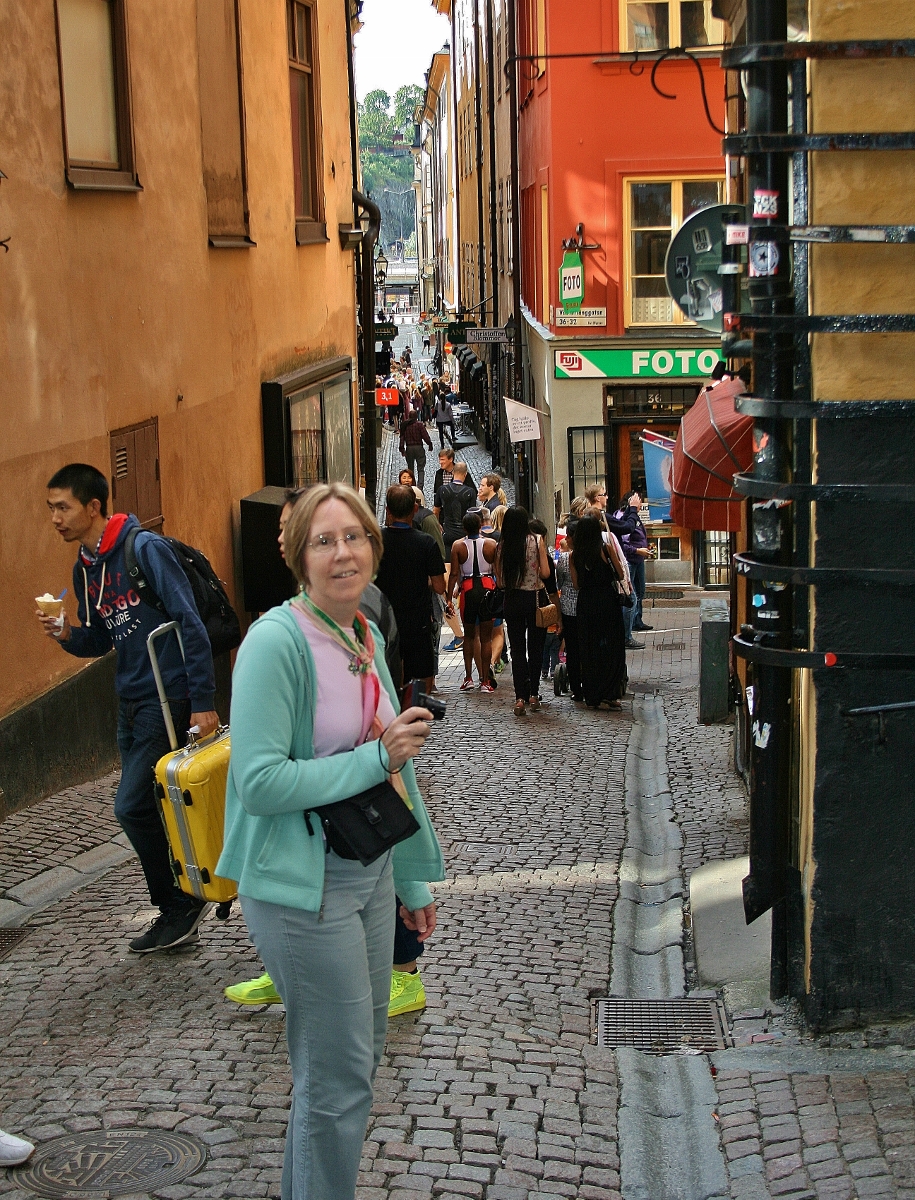 There just happened to be a marathon going on as well.
Steeple peeking through between the narrow streets.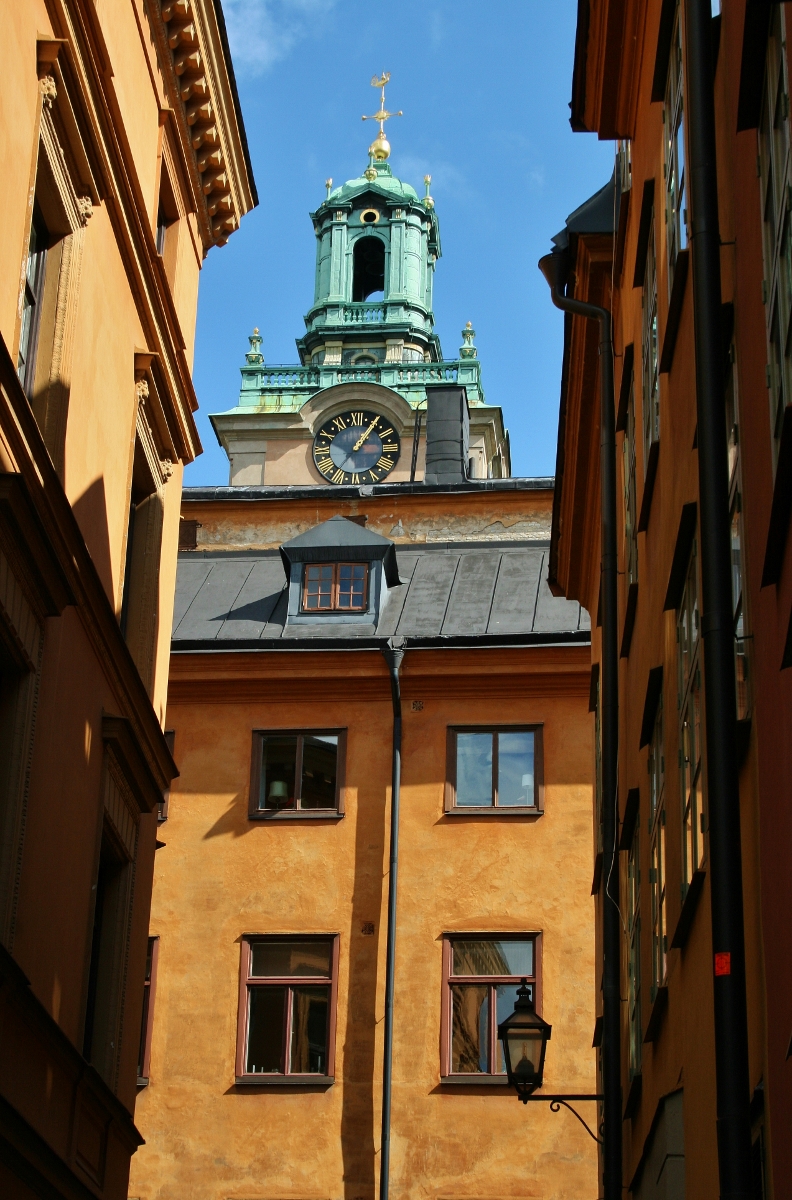 We made our way throught the throngs of people to the Parliament House.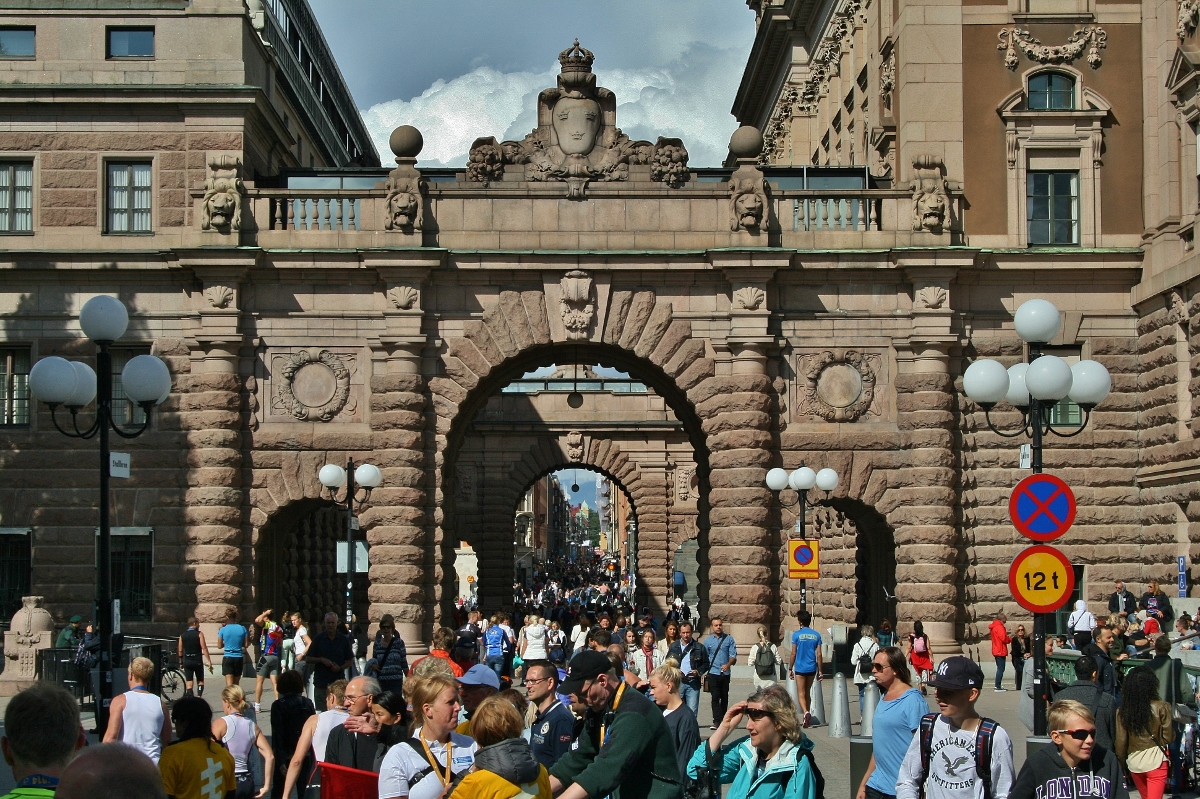 The Riksdag, or Parliament House, is the national legislature and the supreme decision-making body of Sweden.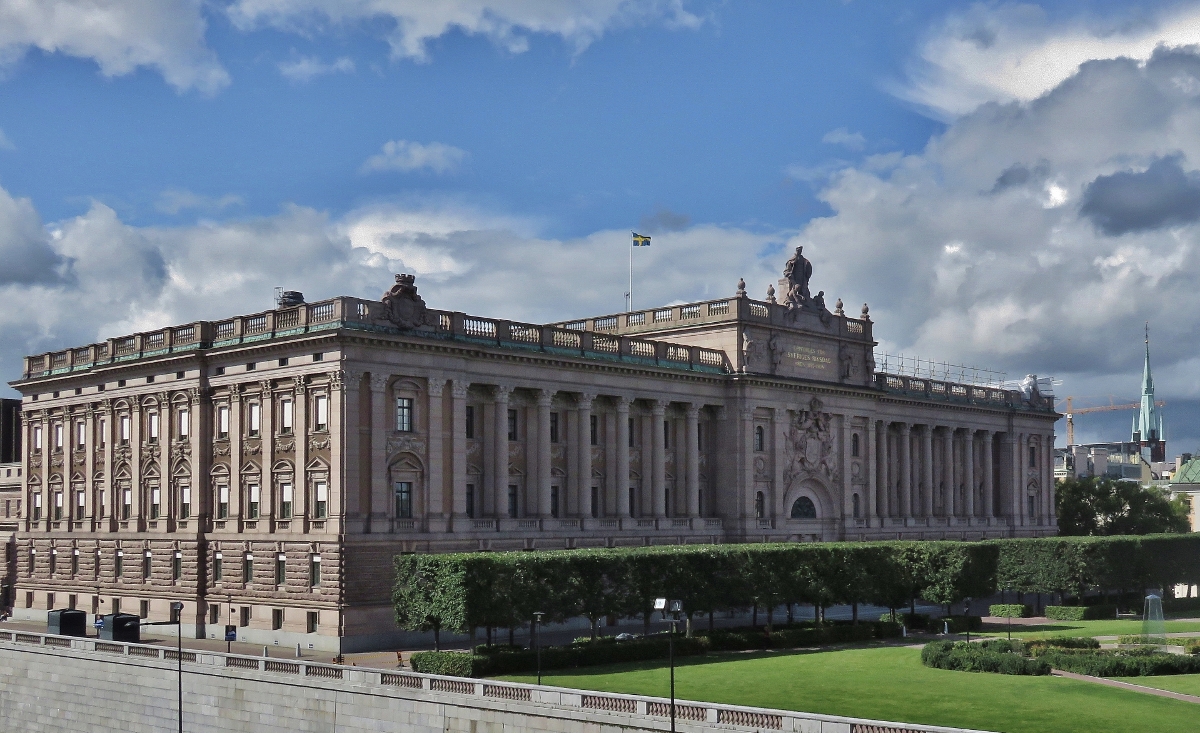 Near the Parliament House.
Standing guard outside the Royal Palace of Stockholm.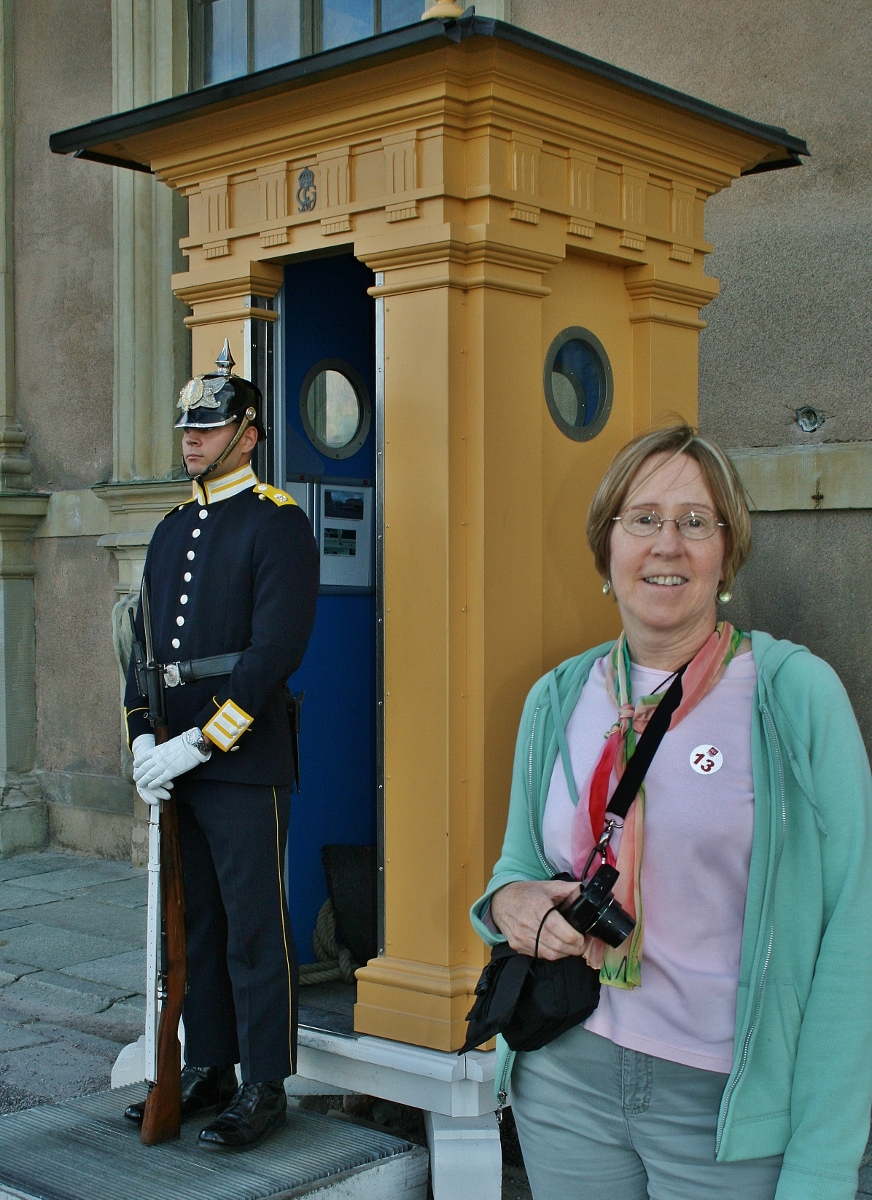 Collecting for a cause outside the Royal Palace.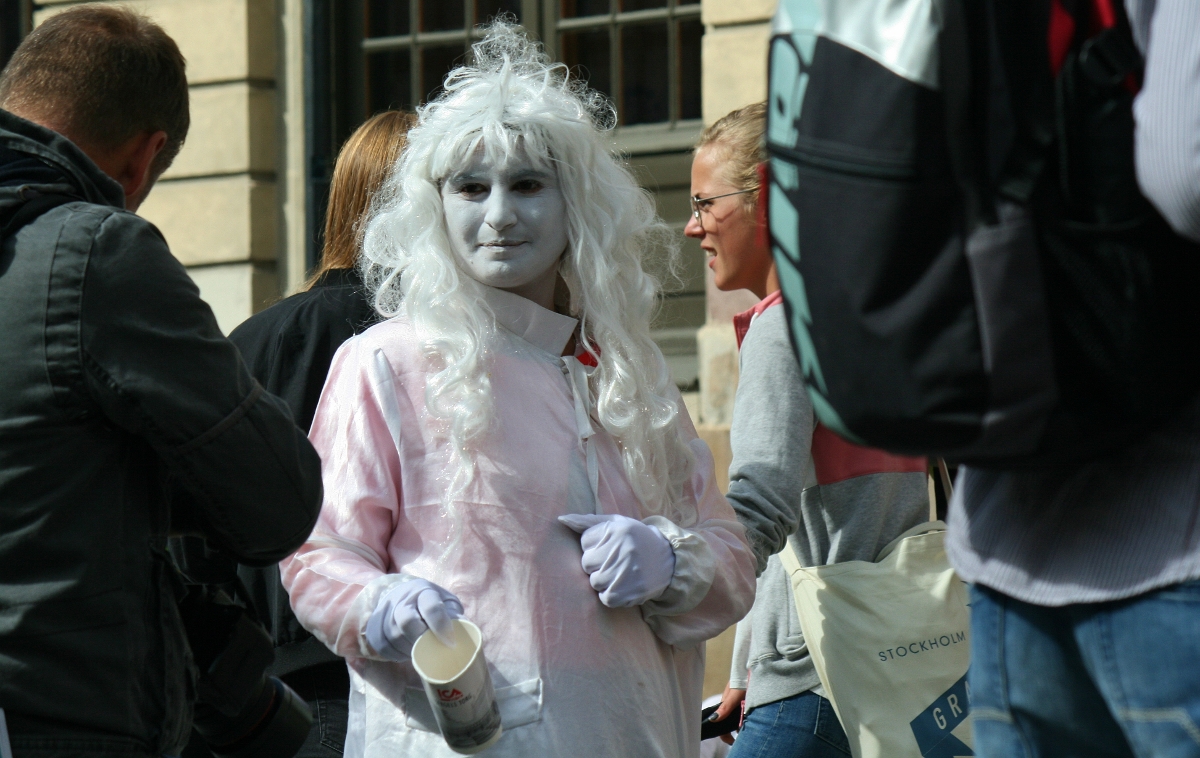 After a day of touring Stockholm, we returned to our ship which was preparing to sail.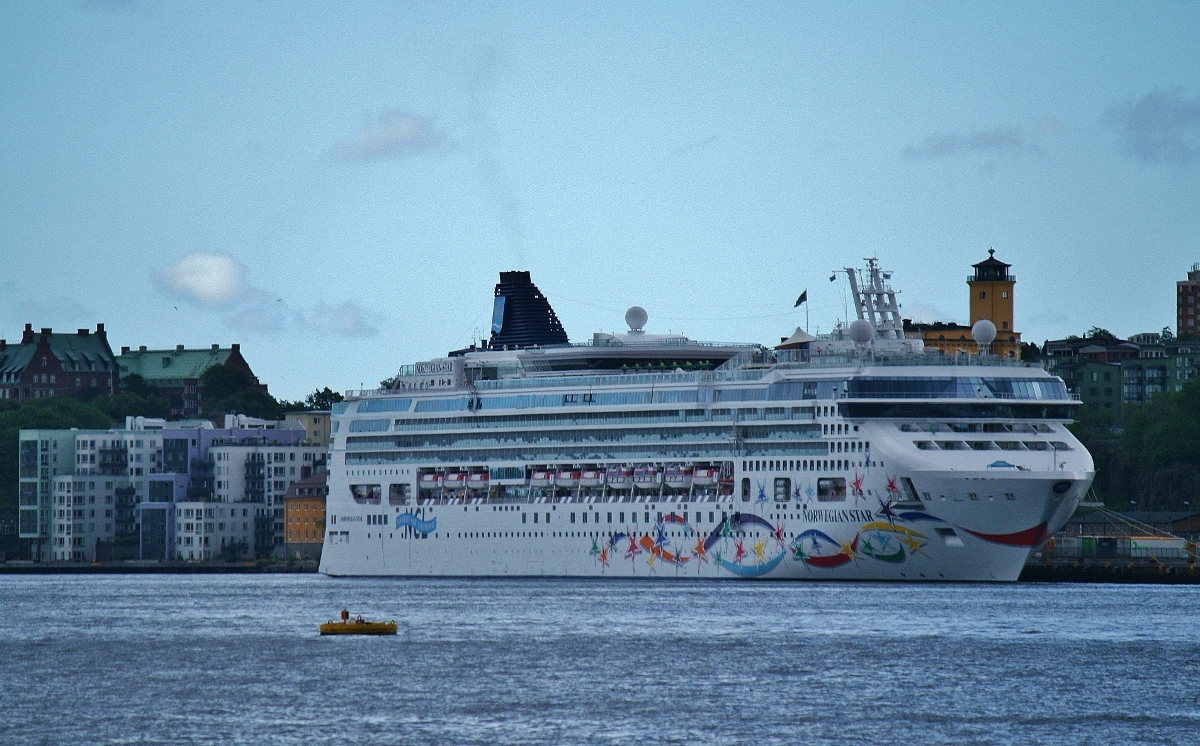 Back onboard, we had one final look at the fine city of Stockholm.
As w e cast off, and began our winding exit throught the narrow waterway of Stockholm harbor, an approaching storm gave a dramatic backdrop to nearby buildings.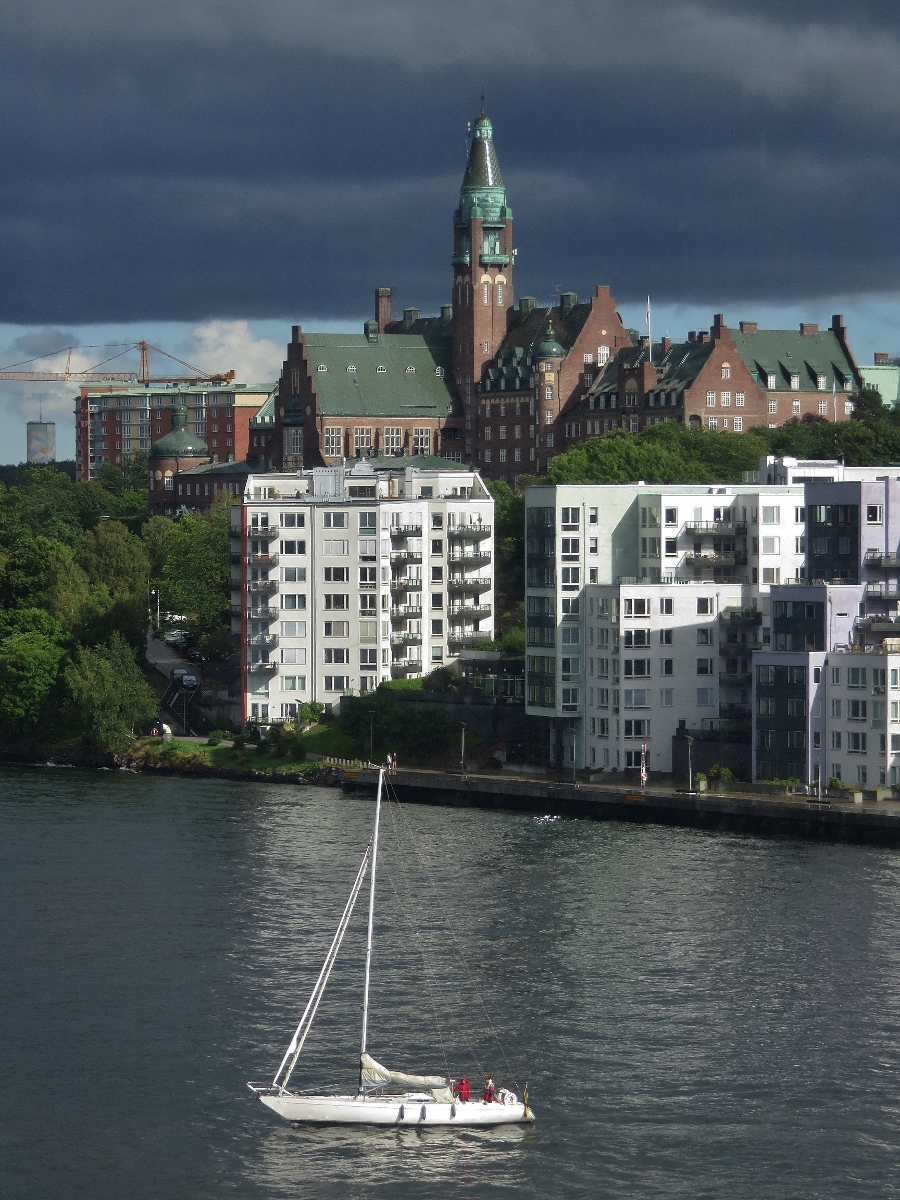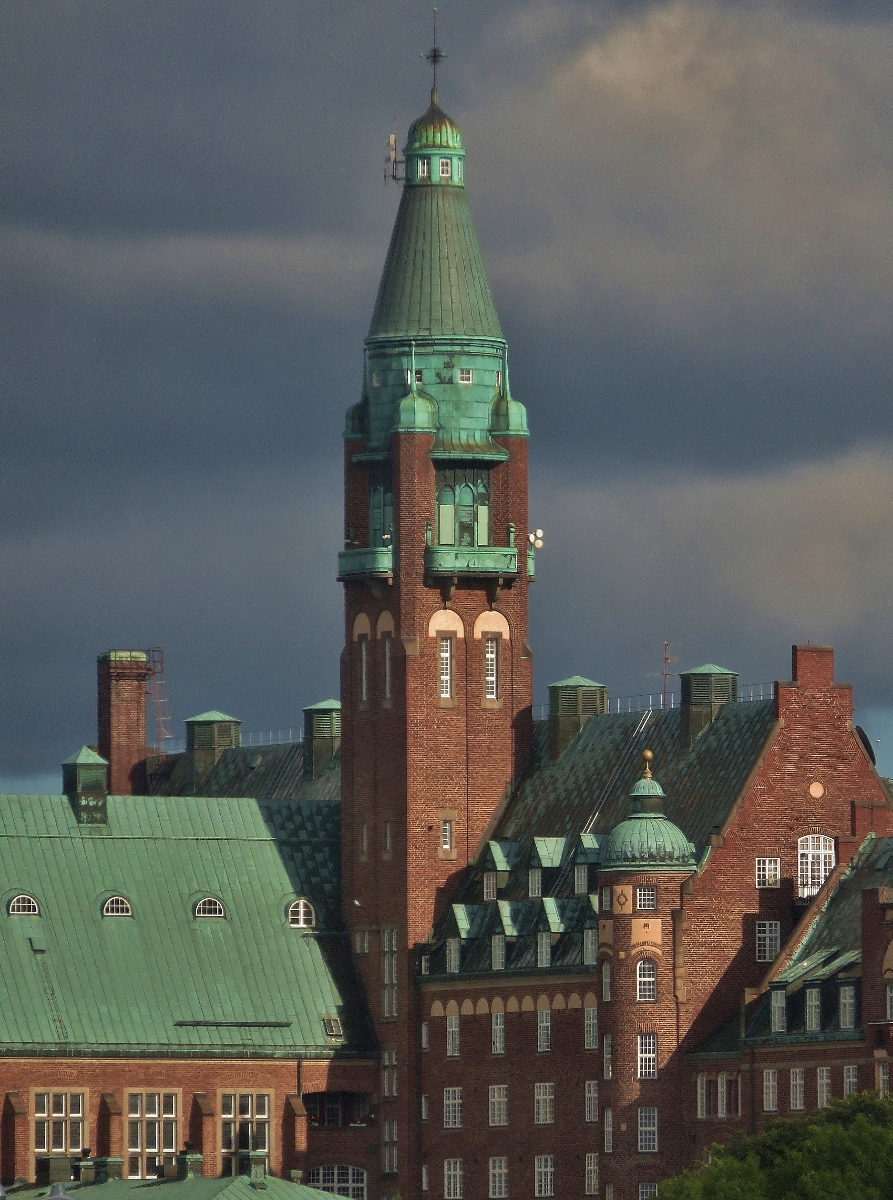 Navigating the Stockholm Archipelago took us by some interesting scenery.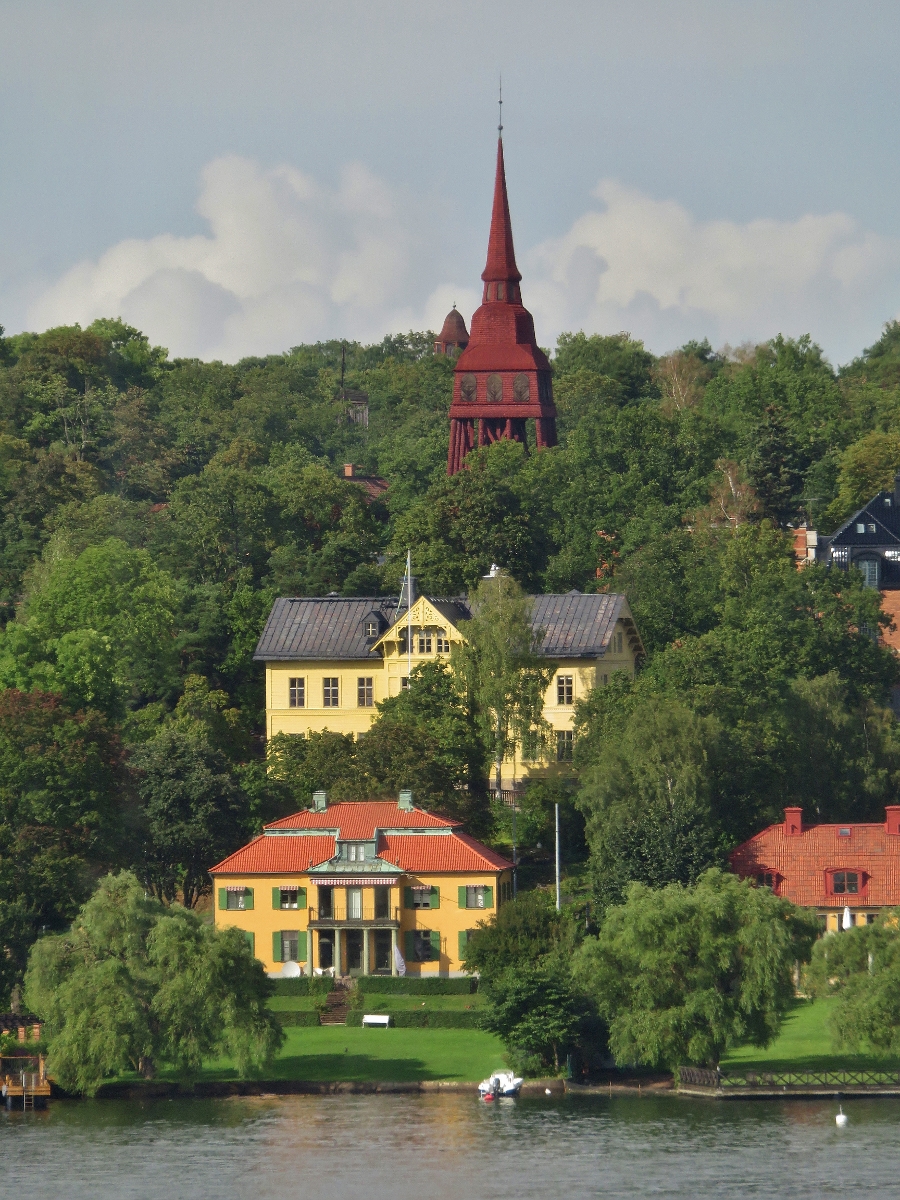 So long to the people in in the home for the elderly.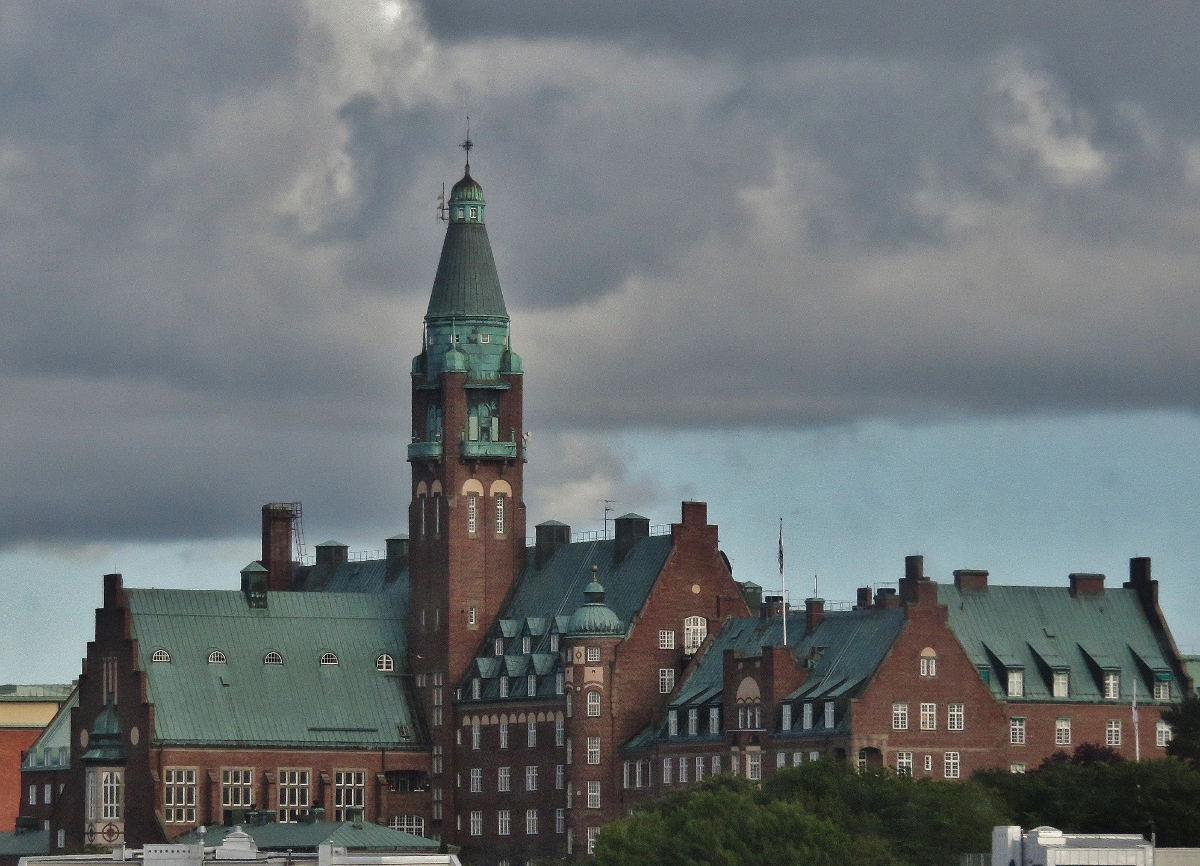 An interesting structure along the waterway.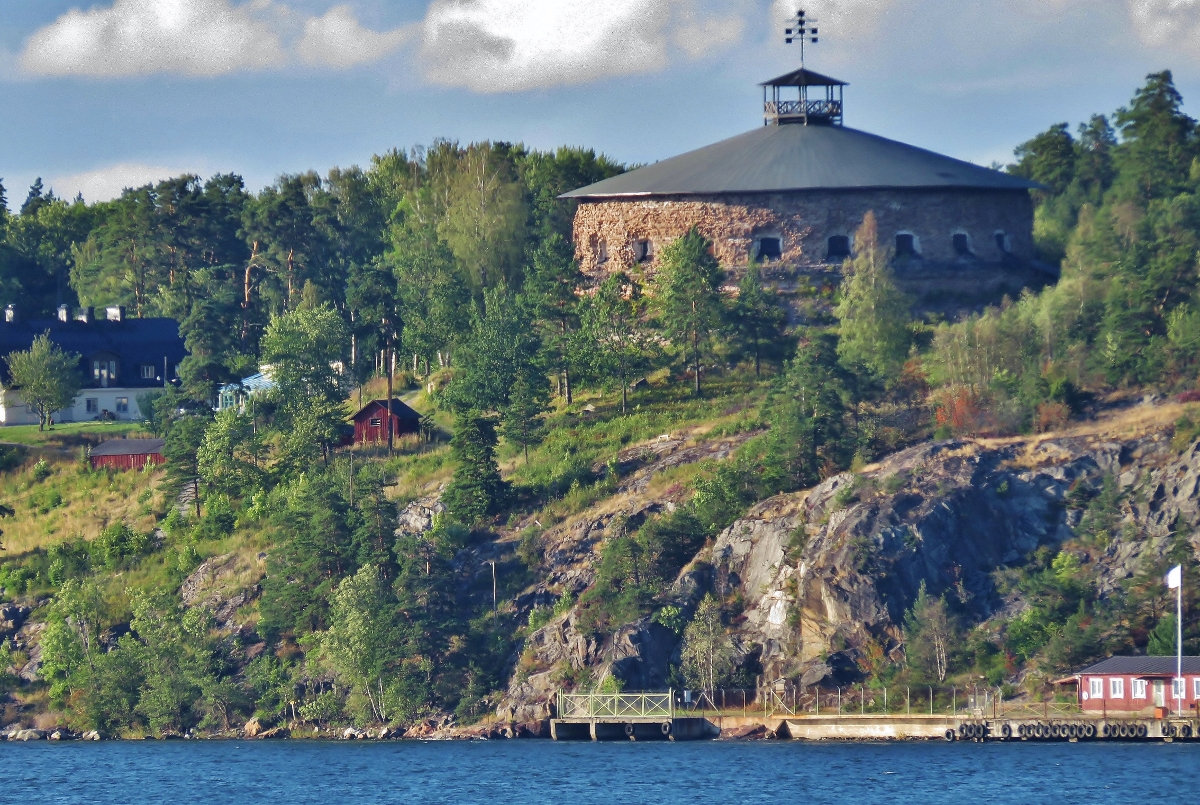 Small boats navigating the narrow passages.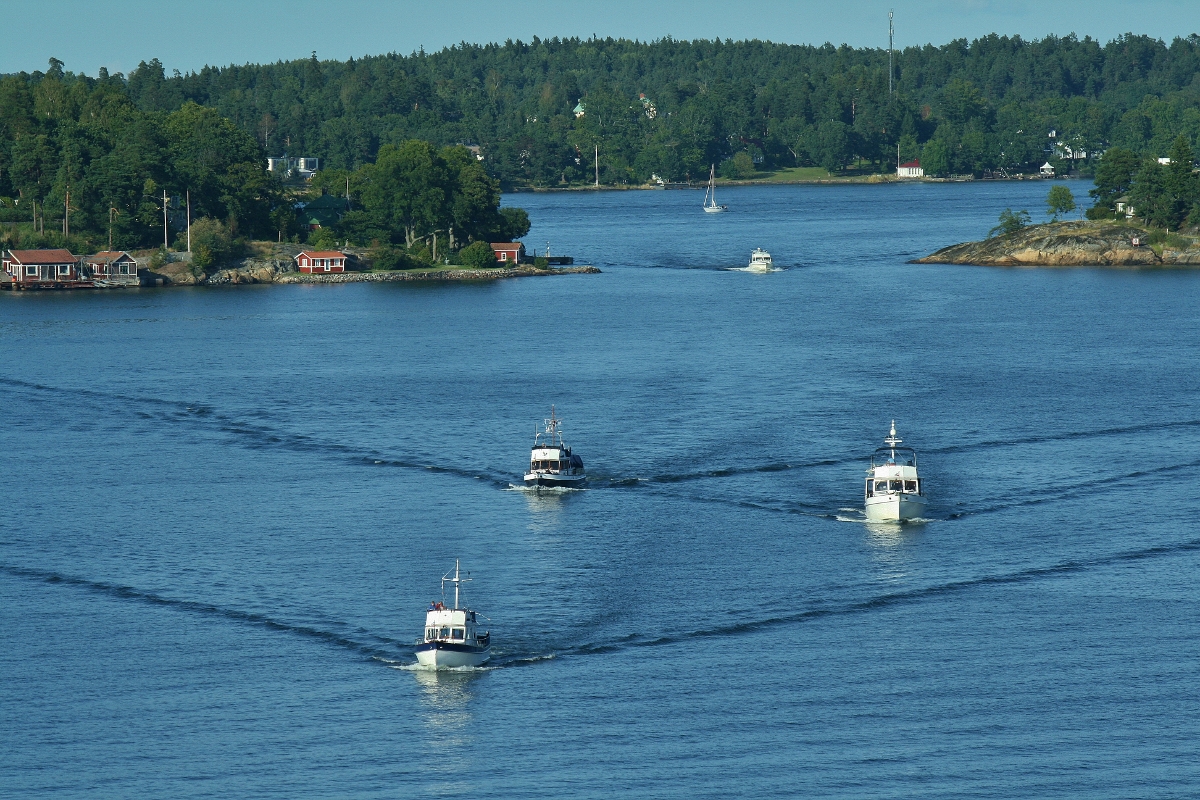 Again, we pass very near many small islands.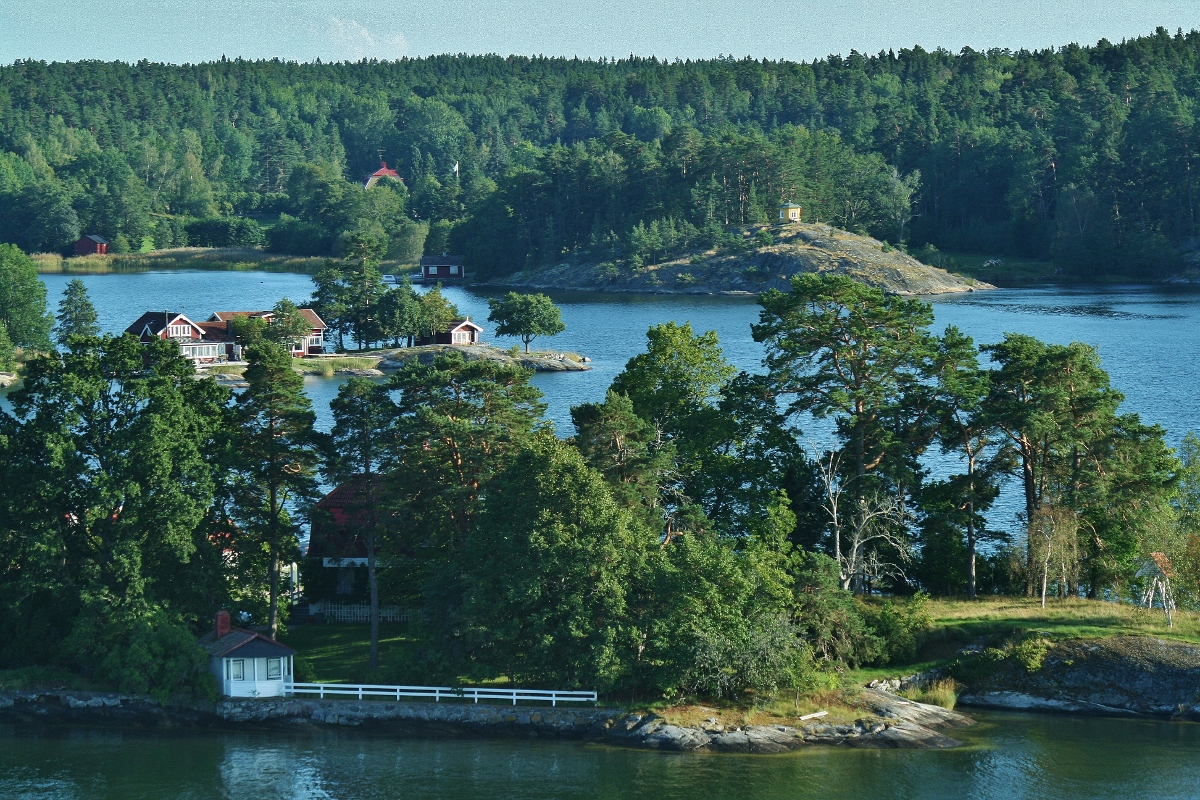 We met an appraching cruise liner coming into Stockholm.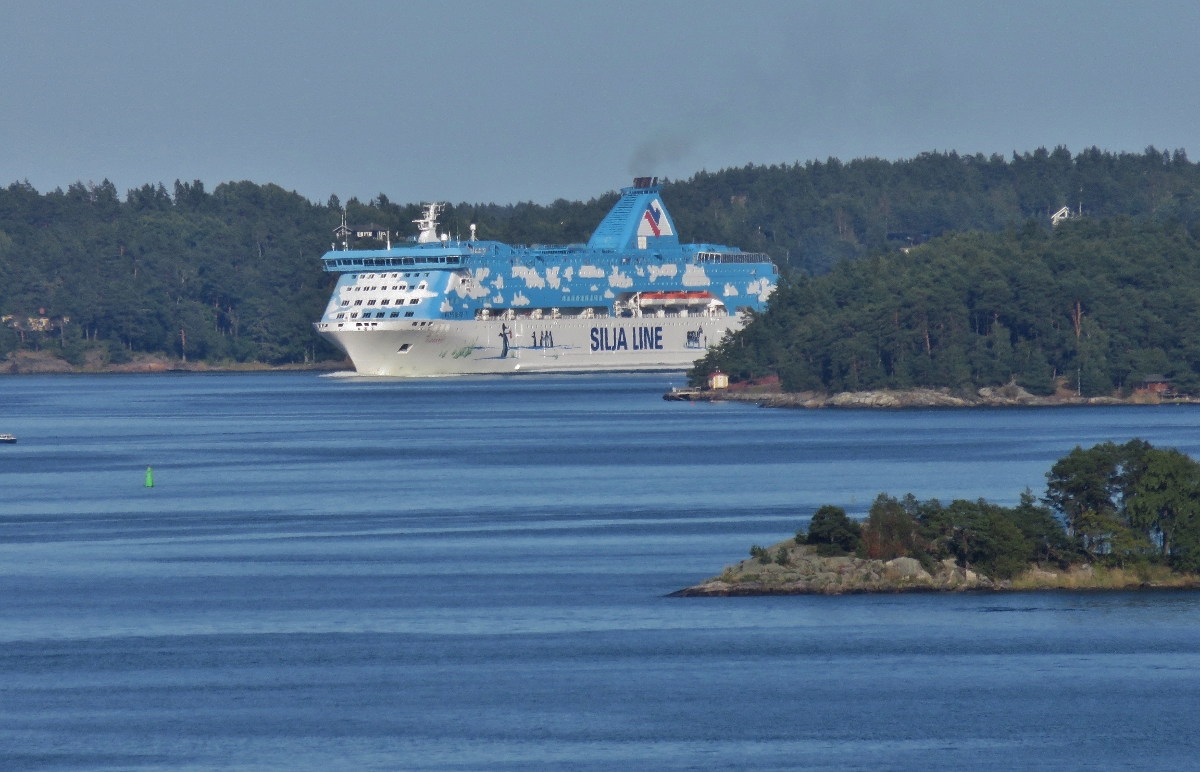 And these two cruise liners were following us out to the main Baltic Sea shipping channel.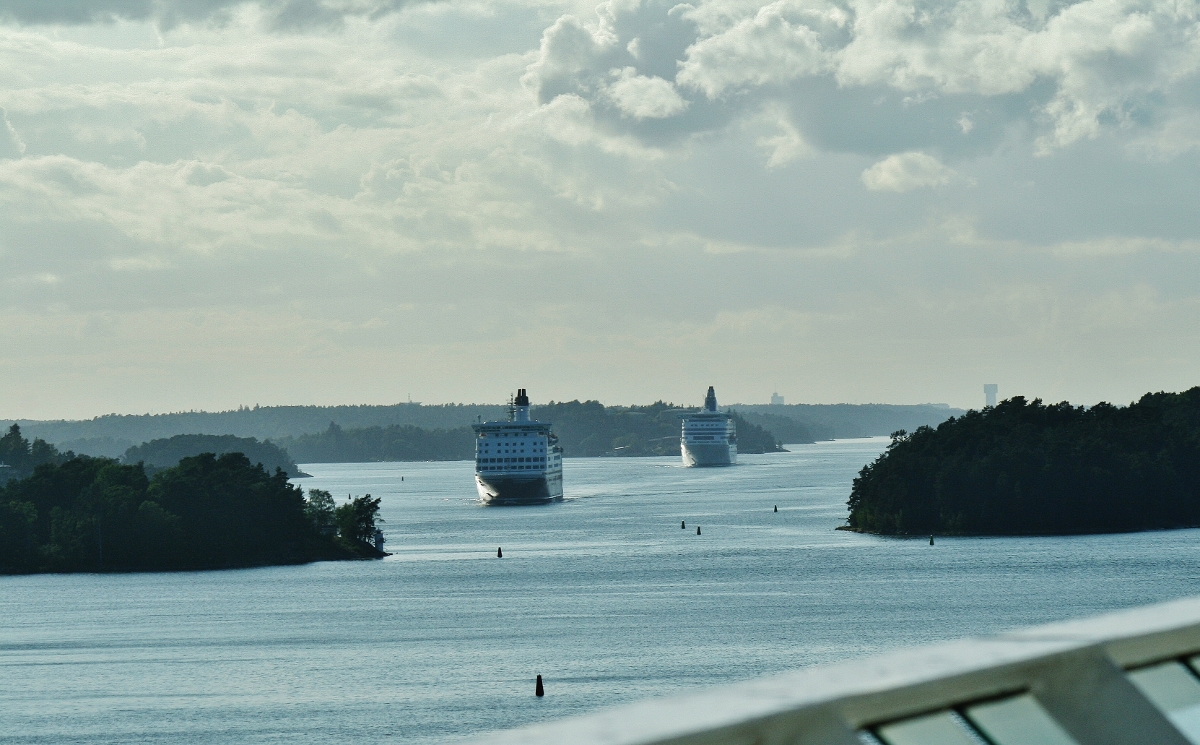 Such a tight squeeze in some places. Our visit to Stockholm finished, we would spend the next day at sea, on our way back to disembark in Copenhagen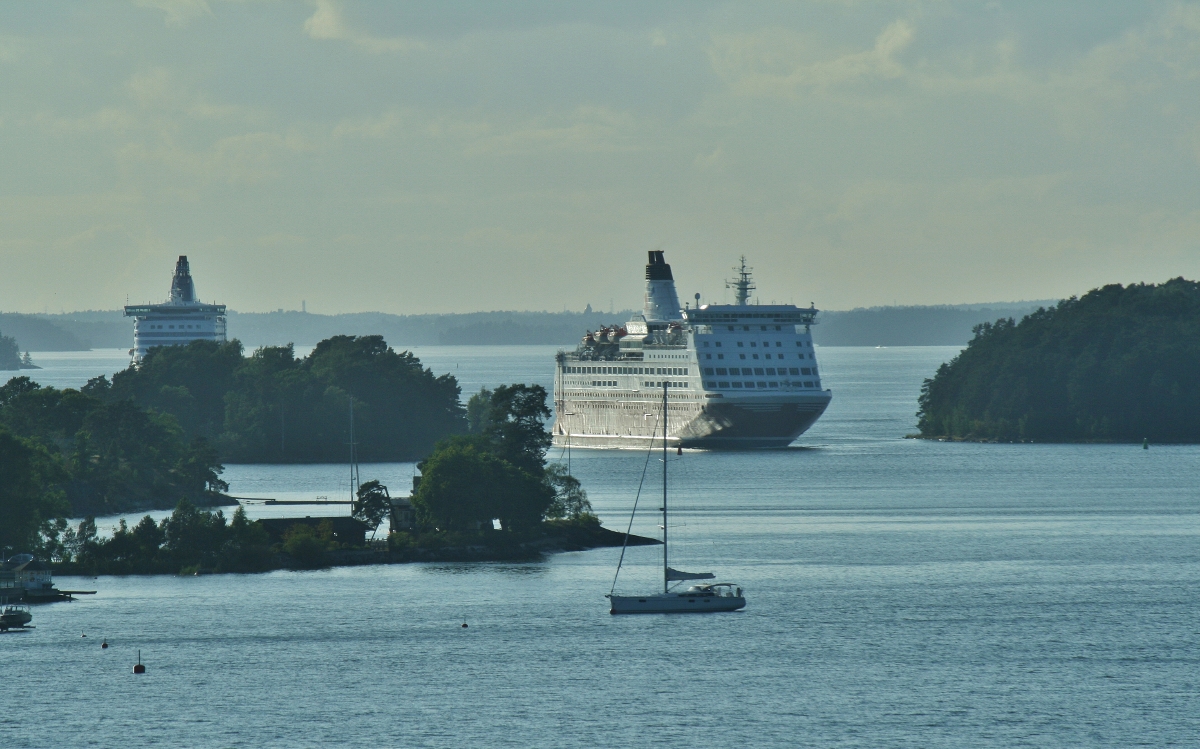 See Day 9 At Sea and Day 10 Going Home. Or return to the Main Menu to see something else.